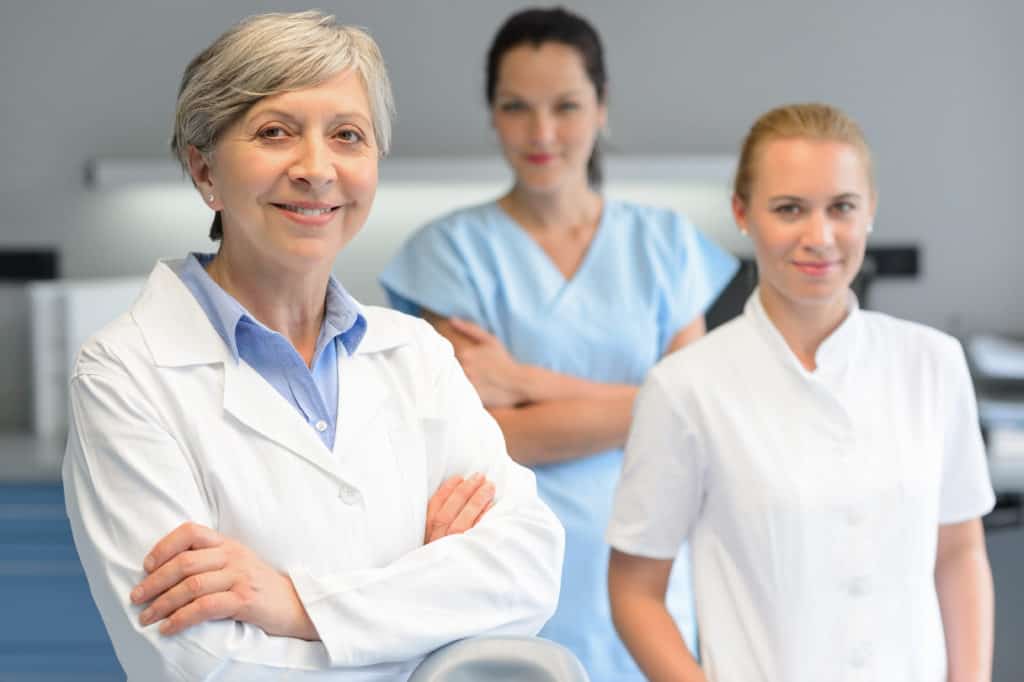 Healthcare Management is the comprehensive management of the healthcare system, which includes a hospital or a clinic. here, let's see some Healthcare Management Job Titles.
A healthcare manager supervises the running of the healthcare facility. He oversees the budget, the practitioner's goals, and the needs of the community. He is in charge of overseeing the everyday operations of the facilities.
His role involves collaboration with medical staff leaders on issues like-
Department budgets
Medical equipment
Planning and execution of facilities' goals
Maintaining a good relationship with doctors, nurses, and all department staff and head
Social media updates
Billing
Performance Evaluations 
Staff Expectations
Without the role of a healthcare management system, a hospital or a clinic would not execute effective care of patients, having good staff, or couldn't make any profit.
Before the advent of advanced medical technology, healthcare managers are not in much need. The continuous development in medical technology and changes in laws and regulations in healthcare necessitates the vital role of a healthcare manager in hospitals and medical centers.
Qualifications for Healthcare Management
The least requirement is a Bachelor's degree
For a job in hospital or nursing administration, a Master's degree is required
Specialized degrees like medicine or nursing, for healthcare managers
Some healthcare managers have degrees like- 
Public health
Public Administration or Business Administration
Long-term care administration 
Clinical managers have dual degrees
License and Certificate in Healthcare Management
It is based on the level of job and location where one applies.
For nursing home administration, licensure is required in all states.
The American College of Healthcare Administrators provides qualifications for Certified Assisted Living Administrator and Certified Nursing Home Administrator.
Some states asked to pass a specific exam mandatory if you wish to apply there.
To know more about state-by-state requirements- Visit NAB (National Association of Long-term Care Administrator Boards) 
https://www.nabweb.org/nursing-home-administrators-licensure-requirements
Licensing is not necessarily required in the Healthcare Management profession; the exception being nursing or social work programs.
Skills required in Healthcare Management
Analytical Skills- People in this field should be quick to fathom any problem and efficient enough to follow healthcare rules and regulations and adapt to new policies.
Communication Skills- They should have excellent communication skills to interact with other staff members and office management staff easily. They should be able to state all the processes, policies, laws, and regulations of the hospital system to all the employees in a simple way.
Detail Oriented- Healthcare managers are supposed to-
Track staff schedule
Hiring
Provides billing information
Onboarding
Interpersonal Skills- They should be efficient to communicate with other staff members and patients.
Leadership skills- They are in a supervisor role, so leadership qualities are a must. They have a proper understanding of how to find efficient staff for the hospital, motivate all employees, and lead a front office.
Technical Skills- They should be acquainted with the latest technology and should have adaptability regarding the latest trends.
Job titles in Healthcare Management
Entry-level positions- A bachelor's degree is required or a diploma with relevant experience.
Roles include-
Front Desk Supervisor
Specialist in receiving medical accounts
Medical billing supervisor
Medical office specialist
Clerk for medical records
Office supervisor
Senior-level positions- It may require a four-year degree, master's program, suitable experience, and certification(optional). 
Health Information Management Director
His roles involve-
Supervising health information technology of hospital or clinic
Budgeting
Business planning
Health Manager-
His roles involve-
Hiring new staff
Training employees 
Management of healthcare services
Office Manager-
His roles involve-
Effective communication with staff
Creating staff schedule
Budget Planning, and 
Office Leadership.
Practice Administrator-
His roles involve-
Day- to-Day management in the healthcare facility
Planning Employees Schedule
Supervising daily Billing, and
Supervising staff activities.
Program Manager-
His roles involve-
Supervising daily clinical activities
Supervising employees, and 
Programme Development.
Clinical Manager-
His roles involve-
Supervising specific departments in a facility
Creating policies and goals of facilities
Evaluating staff presentation, and
Creating budgets.
Ambulatory Care Manager-
His roles involve-
Providing healthcare services to patients without staying in a hospital. He supervises daily operations like- Customer service, finance, emergency response. 
Required Degrees- Masters in Business Administration (MBA), Masters in Hospital Administration (MHA), Masters in Healthcare Management.
Assisted Living Administrator-
He works in an assisted living facility- Providing socialization and personal wellness in assisted areas. His roles involve-
Scheduling daily activities
Approves dietary plans
Budget Planning
Required Degrees- Masters in Business Administration (MBA), Masters in Hospital Administration (MHA), Masters in Healthcare Management.
Healthcare Quality Improvement Manager-
His roles involve-
Familiarity with the latest trends and technology
Role in accreditation requirement 
Quality improvement implementation in facility, and 
Reviewing different processes within the facility.
Required Degrees- Masters in Hospital Administration (MHA), Masters in Healthcare Management.
Medical Coding Specialist-
His roles involve coding health information for billing, medical procedures, diagnosis, prognosis, and prescription. 
Required Degrees- Masters in Business Administration (MBA), Masters in Hospital Administration (MHA), Masters in Healthcare Management.
Healthcare Risk Manager-
He supervises medical errors and data breaches. He identifies and prevents any loss to the organization by accessing risk.
Public Health Programme Manager-
He supervises non-clinical operations, marketing, development of the budget, and HR activities. He educates the public regarding specific programs going in communities like STD (Sexually Transmitted Diseases) Testing or vaccinations. 
Healthcare Management and Healthcare Administration- Are they the same?
The terms are often used interchangeably but they are not the same things. They are two different terms offering different roles. 
Healthcare organization is under the supervision of healthcare management, while staff and employees of the hospital care under the supervision of Healthcare Administration.
Healthcare Administrators hire new employees for the organization, but the need and selection are based on the decision of the Healthcare manager. In short, a healthcare manager is involved in the business side of the organization. 
Individual departments are supervised by healthcare administrators where they deal with staff and treatments to be provided to the patients. Overall hospital matters are supervised by healthcare Mangers who decide on the treatment, the number of staff required, and management in the hospital, and how the organization should work. 
Although they have different roles, they often work together in the implementation of changes in policies and technology. 
Career Scope of Healthcare Management
Healthcare management is in high demand these days. With the rapid pace of the healthcare industry, every hospital or clinic requires healthcare managers to oversee the entire organization. 
The U.S. Bureau of Labour Statistics (BLS) estimated that growth in healthcare employment would be 18 percent for a decade (2016-2026). There will be about 2.4 million new jobs in healthcare by 2026. There would be around 20 percent growth in medical and health services managers. Candidates with MBA are in great demand in healthcare industries and have a good scope in the future too. 
Salaries for Healthcare Management professionals
 It depends on factors like-
Experience
Training
Location
Employer
The BLS reports that medical and healthcare services managers earned an average yearly salary of $98,350, with the range of $58,350 to $176,130 in May 2017. As per July 2018 salary report, healthcare services managers earned an average annual wage of $60,096, with a range between $32,479 to $94,855. 
Managers at government hospitals or organizations earn more as compared to managers at smaller organizations like nursing homes or rehabilitation facilities. 
Frequently Asked Questions (FAQs)-
I have no experience in management. Can I become a healthcare manager without prior skills and experience?
The answer is Yes. There is no need to have knowledge or experience in management while entering this field. Traditional business management is different from healthcare management. It's considered a plus point for a candidate who enters a healthcare program degree without prior knowledge in management. They needn't unlearn what they have gathered as this field demands different mindsets and nuances peculiar to healthcare management. 
The course curriculum is extensive enough to teach all the required skills, so prior experience is of little use.
Can I work alongside my master's degree in Healthcare Management?
The professionals working in healthcare management services can upgrade their skills as well as salaries by earning a Master's in Healthcare Management (MHM) or Masters in Healthcare Administration (MHA). Choose the path wisely to maintain a balance between your work and the requirements of a master's degree. 
Students can opt various modes to earn a master's degree-
Online degree mode
Hybrid degree mode
Part-time degree mode
Executive master's degree program
Can I become a healthcare professional if I am not good at Mathematics?
There are various roles in the healthcare profession where Mathematical skills aren't necessary. Their role can involve hiring new people for organizations, managing employees' issues, meetings with board members, and overall supervision of staff and patients. These roles do have not much significance to do with calculations and numbers. 
Is a background in Medicine necessary to be a Healthcare Manager?
They needn't be from a medical background. They are highly skilled managers and administrators who come from varied fields and acquire the relevant skills to excel in the organization. They manage behind-the-screen operations of hospitals, physician's offices, or other healthcare organizations. Their role involves management of hospital administration, planning budgets, hiring new employees, medical billing, regulating and changing laws and policies, human resource issues, et Cetra. Their job is not to operate on patients or provide them medical treatment. They maintain patient outcomes to ensure the smooth running of each unit in the hospital and maintain a higher standard of care.
Healthcare Management Job Titles- With Descriptions