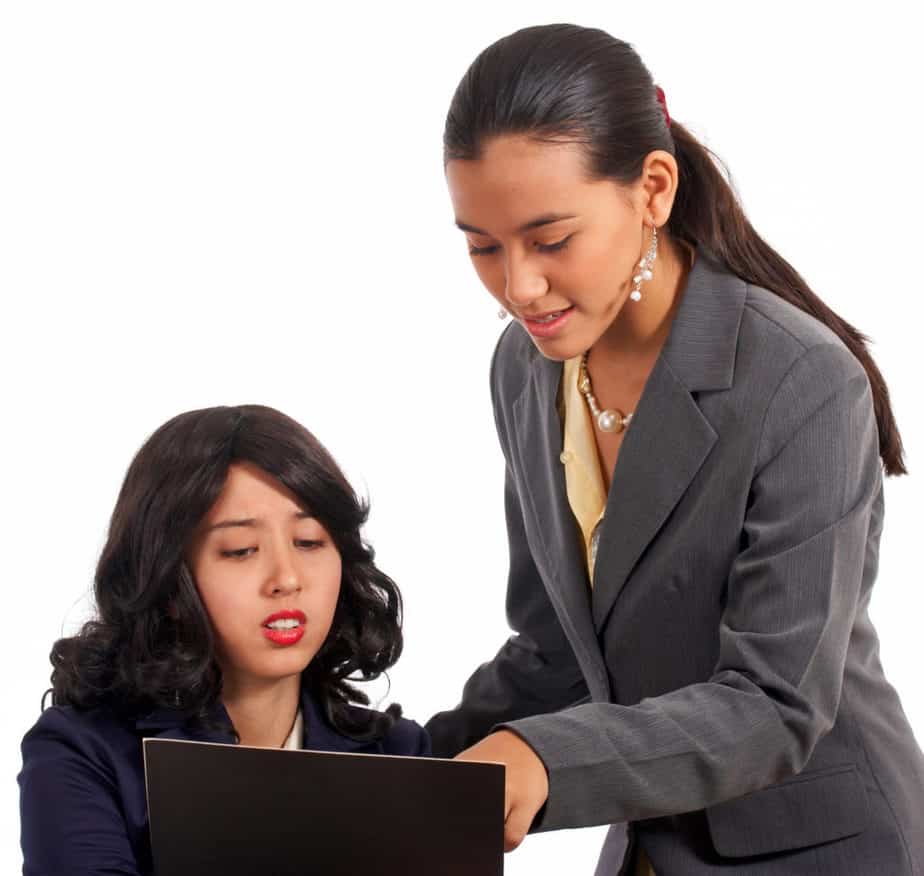 The food industry has been gaining ground for the past few years. Nowhere have people been so conscious of what is on their plate as now. More conscious eaters are emerging with the variety of food diets in the industry. There are different food titles in the market these days which is a good thing as people can choose to work in whichever roles and titles they want. You must get familiar with the job position before hiring. These positions and duties will remove job ambiguities and help you run the business with ease and excellence. Establishing proper assignments and roles means greater efficiency among the staff and keeps the organization at ease. To be informed about a food industry title is a great way to hire the right people for the role. Doing that keeps the expectations in check. Here are the Food Industry Job Titles.
Just like any other industry, the food industry requires soft skills and hard skills. Those in the food industry work closely with their customers.
It is impossible to hire without proper soft skills up their sleeves.
Communication skills with exceptional organizational skills are a great combo.
Ability to work under pressure, good problem-solving skills is a must. 
The different food industry titles come with the development of experimental diets too. 
For instance, the plant-based diet is a new diet that is gaining momentum all over the globe. Who would have thought a decade ago that food without meat could be delicious? With popular demand in some parts of the country, a food title known as a vegan chef is here to stay.

A vegan chef:- They are responsible for serving only plant-based diets to their customers. They make sure that the food combinations are excellent and tasty. They possess great cutlery skills and talent to make a blanch thing taste excellent. Vegan chefs are in high demand due to their popularity. If you are looking to join the food industry, you may want to look into this job title.
Restaurant Designer:-  The ambiance of a place adds to the whole experience. A restaurant owner gives importance to its decor. That is where a restaurant designer comes in the role. A lot more detailing goes into it before the final design. They work closely with the people responsible from conception to creation. They work with interior designers, architects, project managers, and many more. 
Assistant Manager:- they assist the general manager in handling the work. They are responsible for brainstorming ideas and creative ways to market the product, handle paperwork, training programs, assist in important decisions, etc. When the general manager is absent, the assistant manager takes over.
Head chef/ executive chef:- They are the ones for which a restaurant is in existence. You cannot imagine a food joint without a chef. Their duties are to make food preparation from its inception to serving it to the guest. The competent one helps to make customized meal plans according to the business needs. 
Sous Chef:- they help out the main chef and are considered the second most important person after the head chef. The expertise and experience needed are similar to the head chef to cover the shift when the main chef takes an off.
Pastry chef:– They get hired in big establishments. They have the required skills and the cutlery art to make desserts like pastries, cookies, cakes,  crepes, mousses. They also make the recipes and the menu for the sweet treats of a restaurant. If the restaurant is small, Such sweet treats are made by the other chefs, provided they know how to make those items. 
Kitchen Manager:– The kitchen is the main work-station of a restaurant. Their duties are hiring and firing, and also helps to process management and optimization, manage the inventory, etc. The kitchen manager should have a great attitude. They encourage teamwork and high morale and lead them in achieving high customer satisfaction.
Product Manager. The product manager manages the communications internally and externally. They oversee the other departments' expectations. They also deal with outside vendors and manufacturers. An entrepreneurial skill set is required.
Food & Beverage Manager:- Big restaurants have this position. The kitchen and the bar inventory supplies are both managed by them. They check if it complies with local health requirements and code of conduct. They also look out for the menu items and the overall working methods of the restaurant.
Line cook:- This role is needed in a big restaurant. They run several tasks to streamline the duties of other cooks and chefs. They multitask in the different areas of the kitchen for the efficient working of the restaurant.
Fast Food Cook: A fast-food cook works in a fast-food restaurant.-Not everyone can work with kitchen equipment like grills, deep fryers, sandwich makers, ovens, etc.
Short Order Cook:- They handle small orders for breakfasts or brunches. The items they prepare are salads, sandwiches, burgers, or snacks made at short notice. 
Prep cook:- This role is also known as the foundation of a successful running of a restaurant. They do not cook. They are one of those who get your dish served on time. They get hired in a fine dining restaurant. Their duty is related to the initial preparations of the ingredients of the food items, which allows the chef to cook the meal with ease and on time. They are required when there are lots of orders.
Server:– This is also one of the main characters of a restaurant. They can make a customer experience go to another level. Good food with good service is a win-win combo. Their responsibility is to give a personalized service to their customers, apart from their usual taking orders and sending them to the kitchen or bar. This role requires a high observational skills. An excellent server needs to analyze their surroundings and know when to approach a customer and not disturb them every two minutes or make the customer wait too long to order or wait for the bill. A server needs to balance it out. An easy-going attitude is a skill every server needs to have, apart from the other skills.
 Runner:- They make a server work more efficiently. Their responsibility is to serve a meal to the customers on time. They make the food arrive on time and at the right temperature.
 Busser/Bus person:- Their role is to clean up the table after the customers had their meal to prepare it for the next one. The less complex and time-consuming tasks are delegated to them by the servers. 
Host/Hostess:- Also known as a greeter. They make the right atmosphere for the restaurant. A cheerful person only can fit this role. They greet the customers and direct them to their table. They hand over the menu and assist the guest with their queries. Their additional roles include answering the phone and making reservations.
Technologist:- They are the food experts. They solve problems in manufacturing or formulate according to customer requests or interactions. They need to possess high critical thinking and should execute solutions. The job is flexible in function.
Craft Brewer:- Many aspiring brewers are trying their hand out in this field. This profession is high in demand at bars, restaurants, local stores, and the famous farmer's market.
Bartender:- A bartender can make or break the reputation of your restaurant. Their role involves sitting behind the bar, isolated from the crowd. They will be involved with taking orders and spending a lot of time talking to your customers. A good bartender holds the success of the restaurant.
 Barback:- They make sure that a bartender has everything they need. A barback helps in maintaining the requirements of the bottles, tracking inventory, restocking the bar with ice, changing kegs, etc.
 Food Lawyer:- As the food issues take over the country, this profession will be required more. Food lawyers are needed to fight the legal battles. Food lawyers also deal with food allergies and food supplements, public health and safety, and worker's rights in the industry.
Barista:- they are required in a small bakery setting. Take the orders for coffee, tea, smoothies, etc. They need to have good listening skills as they process their orders promptly according to their preference. Maintaining coolness under stress is a required quality of a barista. 
 Drive-thru Operator:– This role is for a quick-service restaurant. They process orders combined with cash operations and food delivery through the window of the drive-thru restaurant.The skill required is the ability to handle cash and numbers, apart from the other skills.
Mycologist:- They study mushrooms. They are mushroom hunters. They forage mushrooms and sell to local markets and food distributors or individuals for a living. There exist both professional and amateur mushroom mycologists. Mushrooms like morel, porcini, and chanterelle mushrooms are in high demand. Therefore, finding and selling them can be a lucrative business
Coordinator:- In the food industry, its role is for coordinating with manufacturers with the task such as co-packers in creating a product. It involves less innovation and more commercialization.
Dishwasher:- This is an entry-level job if you want to make it big in the hospitality industry. You don't need any experience. It is a gateway to enter a restaurant kitchen and slowly learn from the chefs. 
Technician:- They do basic systemized tasks like weighing or setting up tests or studies but have little strategy and structure.
Product Developer:- They are in charge of the overall product making from the benchtop, scale-up, commercialization, or maybe including all three.  Their expertise is on the technical side. Their scope can depend on the different companies. Each has different rules on what the scope of a  product developer is.
Molecular gastronomy uses chemistry and physics in their cooking to examine and experiment with the texture and taste of food.They study the science behind food taste and learn how to manipulate those flavors and textures.
Project Manager:- A food industry requires a project manager to manage its staff or employees on a high level with extreme timeline and organization skills. Though it is not a food-related role, every big business requires them.
Farmer's market manager:- if you are one of those who have a passion for sustainable food and are keen on having a desire to know where your food source is, this is the profession for you.
The statistics show about 8,000 farmers' markets in the U.S   compared to just over 4,500 in 2008. This boom is leading to an increase in jobs.
Food stylist:- It looks at the styling of the food to make it look appealing. The styling is for advertising purposes for editorial, restaurants, grocery stores, and publishers that make sure that the food looks good.
Holistic Health Coach:- They focus on integrating their natural therapies with their medical practice.  
The Urban Farmer:- Many opportunities are available for urban farmers. The best thing is you don't need a background in it to get in. People with sales and marketing, fundraising, and good communication skills are in demand in the business of urban farming. The small business in this field is gaining ground across North America.
Conclusion
These are some of the food titles of the food industry. Each role requires motivation and desire to be a learner.  If you are the owner or someone who desires to work in one, you will come across these titles. It is best to be aware of the roles and responsibilities to have smooth work. 
Food Industry Job Titles- With their Descriptions