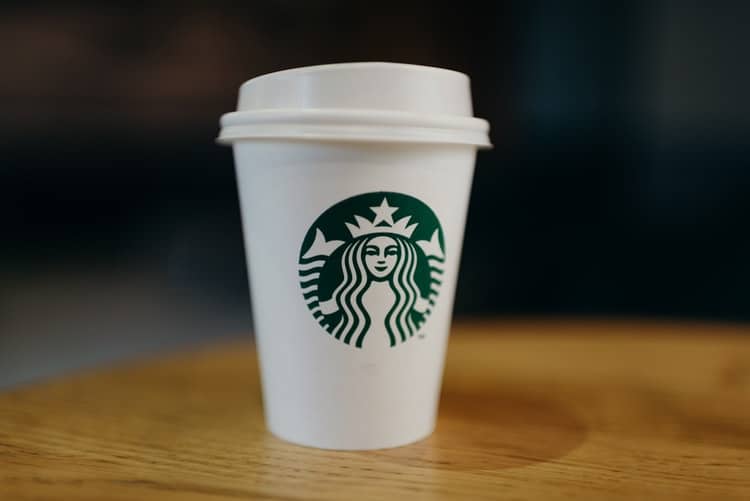 Starbucks has been spreading its addictive aroma around the world since 1971. Today i.e., exactly after 50 years, Starbucks has almost 32,660 stores in more than 83 countries out of which 18,354 stores are in the United States, Canada, and Latin America itself. Let's know about Starbucks Employee Benefits.
In the last 50 years, not once has anyone criticized the respective company for its 'bad' coffee anywhere in the world. Starbucks is famous for its hot and cold drinks, Whole bean coffee, pastries, snacks, and Frappuccino beverages. Even though Starbucks is known for its coffee beverages, they also serve some top-class Tea for their customers who are not big fans of coffee.
If you have ever visited a Starbucks store, you know how well the staff treats their customers. But for the ones who have never visited the store but are planning to soon, let me give you some briefs about how well Starbucks employees behave with their customers. 
The behavior of Starbucks company employees towards their customers:
Just as you enter Starbucks, you are hit by the most beautiful aroma ever, the aroma of coffee. You walk through those neatly placed tables and chairs waiting for you to have a seat. Just as you arrive at the counter you are greeted by the politest person who will welcome you to the store. You will then place your order and after that, the employee will ask you for your name that they will write on your cup. 
After you have your order, they will keep asking you if you are comfortable or do you need anything. Everything inside the store is just great and it makes your day for sure. They have a very pretty smile on their face and so you have one too. 
Just by their behavior towards the customers will give you an idea of how the company must treat their employees. Starbucks knows how to respect its employees. They give lots and lots of benefits to the workers working at Starbucks. They know how to keep their staff happy and motivated.
Starbucks provides its employees with many types of saving plans and employee benefit programs. In this article, we will be talking about the perks of being a 'Starbucks employee'.
List of the Starbucks Employees Benefits Program provided by the company:
Starbucks has this program in the run just to keep their employees loyal and engaged to the company. The best one out of all the benefits is the "benefits after the employee's retirement." Here is a list of the benefits Starbucks gives to their employees:
Free take-home coffee or tea.
Employee discounts.
Free snacks.
Stock purchase plan.
Health Insurance.
Dental Insurance.
Vision coverage.
Short- and long-term Disability Insurance.
Adoption Assistance
Dependent care Reimbursement Accounts.
Accidental Death and Dismemberment cover
Tuition Reimbursement
Starbucks makes sure that all of these plans benefit their employee in every way which includes the benefit of a steady source of cash later in life for the employee and his/her family. Such a contribution like a pension plan from Starbucks also helps the employees to save and invest for retirement and plans. 
Explained benefits that are provided to you at Starbucks:
Free take-home coffee or tea:
The employees of Starbucks are allowed to take one bag of coffee or tea each week home. Starbucks has one of the finest coffee beans and tea leaves available. However, customers have to buy the Bag as this benefit is only for the employees within Starbucks itself. 
Free Snacks:
This one is the most voted benefit among the employees. Starbucks allows free drinks and food items to all employees with love and care.
Stock Purchase Plan:
This plan is also known as the Bean stock plan. Here Starbucks allows its staff to purchase stocks at Starbucks only if they are interested.
Employee Discount:
Starbucks allows their employees to have 30% discounts on all of its products i.e., they can buy anything they want and their discounts will be ready for them. 
Vision/Dental Insurance:
Insurance is one of the most reliable financial supports for people. Starbucks adds Vision and dental insurance in their insurance plans for their employees.
Health Insurance:
Starbucks has one of the most unique ways of adding health insurance on their "Benefits to Employees list". Starbucks has a very different name for its health insurance policy. It is known as "Your Special Blend". In this, you can customize a health plan for your needs and Starbucks will provide it. Cool, isn't it?
Life Insurance:
This insurance offers basic life insurance coverage to all of the benefits like eligible retail salary plus non-retail partners, Annual payment, etc. Starbucks knows the importance of their employee's life and so they take care of it as much as possible.
Adoption Assistance:
This is the most beautiful benefit any company can give to their employees. Starbucks provides a compensation of up to $4,000 for adopting a child and expenses. 
Employee assistance program:
Starbucks makes sure that they somehow just don't overwork their employees and not only that the company provides free counseling for emotional worries, stress issues, some incidents, etc, for their humans in the workplace.
To be on the safe side we can say that Starbucks does respect their employees both physically and mentally.
Tuition Reimbursement:
There is no way that one can think that Starbucks does not allow any part-time jobs for students to help them with their financial worries during their college days. They do. Many students from across the world choose Starbucks for their part-time job because of the stress-free environment that the company provides. 
Starbucks pays around $500 to $1,000 of education fees every year to students who work for Starbucks for a year or even more than that. 
Short/long term Disability Insurance:
Starbucks gives partial salary for 26 weeks to the employees in case of any medical incapability. This comes under the short-term disability program while for the long-term program, Starbucks ensures the partial income replacement on short-term disability ends. 
Accidental Death and Dismemberment cover:
This program is added to health plans in case of an accidental cause of death or dismemberment.
How to apply for the Starbucks job?
There are many ways to apply for Starbucks but the best way to apply for the company is through LinkedIn. All you have to do is just visit the LinkedIn page for Starbucks and there you will find many Jobs with a wide range of Job Opportunities for different jobs. You also have an option to search for jobs in Starbucks according to your location preference. 
Indeed, it is also a great website where you can find lots and lots of job positions available for Starbucks. Especially for entry-level candidates, there are lots of positions available. You can apply for and start working almost immediately. 
Apart from all these websites, you can directly apply for the job from the official Starbucks website. It is just that you have to wait for the hiring season or for the time they open the application for jobs available.
Steps to apply for a Starbucks Job:
Like any other company's rules, Starbucks too follows the same way of hiring for the job. Interested candidates should daily visit their websites and check for any openings. If there is an opening, you will have to apply immediately as competition is pretty high and is growing with each passing day.
For the filling of the application keep your documents ready especially your resume. Include every success of yours in your CV. Write about the courses you have done or your other internships if you have done any. Do not forget to highlight them as the recruiters look for unique resumes and skills. 
The ones, whose resumes are selected will get a call from the hiring managers soon via either phone calls or email. The time between the application process and phone calls or emails could be a week or two but not more than that. With that, they will tell you the schedule of the interview that they will be taking to finalize your hiring process, only if you pass the interview. 
During the interview, they will ask you basic questions about your education and the skills that you have mentioned on your resume. But this is applicable with only freshers. The candidates who have some experience of past works will be asked a little different question and it will be more of a professional kind. 
Now after the interview, if an applicant does not receive any kind of contact within the time frame i.e., a week or two, then there are high chances that your application has been rejected. So, keep checking your application from time to time. This action will save you time and you can immediately start applying for the next position.
The competition to get into Starbucks is quite high. So, you have to make sure that you stand out with your resume and your application. Also, while giving an interview you have to stay confident. The questionnaires done in an interview are mostly based on the skills that you wrote in your resume and also, they ask a lot of questions about coffee or tea or any kind of food items or beverage to test your knowledge on the respective topic. So, you have to be prepared for everything for an interview. 
If this is your dream job then you have to give your best no matter what. Starbucks is waiting to hire you, go and apply if you are interested. 
Conclusion:
Starbucks is one of the biggest beverage companies available around the world. So, I hope that all the information about Starbucks written above will help you in some way. All the benefits mentioned above are provided in every Starbucks store in the world. The benefits are not location-bound. 
The benefits like free coffee and tea, insurance benefits, retirement benefits, Dental and Vision coverage, etc. are provided to the employees working at Starbucks. The environment of Starbucks is very friendly and every employee working for Starbucks believes in Giving respect. All customers are treated fairly and there is absolutely no kind of biases shown between the customers. 
So, if you want to work at Starbucks then do check the main page of Starbucks every day for any hiring process going on and apply for it. Keep your resume ready along with other few documents like your education degree or any of your ID etc. 
So, I hope that the article above was informative and helped you in some way. Finally, keep drinking coffee and taking the beautiful aroma of it through your only coffee shop called Starbucks.
Starbucks Employee Benefits- With Explanation