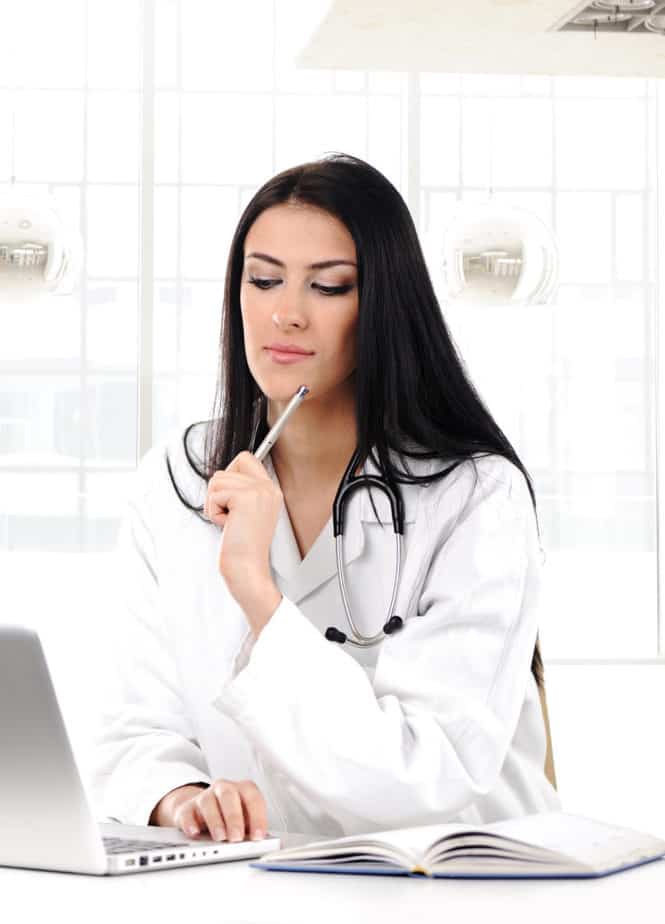 Accounts payable in simple words can be described as a certain amount of money that a business enterprise owes to its suppliers and dealers. It is a liability to the business and hence added on the liabilities side of the company's balance sheet. When a company purchases a good or service with a notion to pay it on a future date, then that goods and service stand payable and is referred to as accounts payable until it's paid. Here, let's know about Accounts Payable Job Titles.
The accounts payable department handles all the transactions and processes which are managed by accounts payable professionals. Account payable professionals ensure proper payment, keep accurate track of the money owed to the suppliers, and ensure the smooth and accurate result of the balance sheet.
The accounts payable professionals are endowed with a distinct range of duties, some of which include: payment authorization, invoice approval, invoice capture, and payment execution. With a wide array of work comes a wide array of employment and jobs. 
There are more than 4000 plus job titles that are listed under accounts payable in the United States. Some of them include:
• Accounts Receivable/Accounts Payable Clerk
• Accounts Payable Assistant
• Accounts Payable Specialists
• Accounts Payable Accountant
• Accounts Payable Coordinator
• Accounts Payable Processor
• Accounts Payable Analyst
• Accounts Payable Manager
etc.
We will discuss in detail some of the important job titles of the Accounts Payable professionals.
Accounts Payable Job Titles
ACCOUNTS PAYABLE CLERK
Accounts Payable Clerks are held with the role of performing a range of clerical tasks. They are responsible for providing administrative and financial support to the organization. They help in receiving payments, controlling expenses, verifying invoices, processing, tracking purchase orders, etc.
Accounts payable clerks are required in a variety of accounting fields and areas.
• Education: The accounts payable clerks are required to have an associate degree in accounting. It helps them to have a better understanding of accounting principles and practices. They are observing to details, possess time-management skills, and have great communication skills.
• Average salary: The average pay of an Accounts Payable Clerk is ₹6L per year. The estimated average salary in India is Rs.5,96,014 per year. While in the US, the average salary of the accounts payable clerk is $36,194 annually.
ACCOUNTS PAYABLE ASSISTANT
The Accounts Payable Assistant officials are mainly responsible for assisting the payment system. They direct and monitor accounts payable in accordance with accounting policies and principles. Some of the essential functions of the Accounts Payable Assistant includes:
• Coordinates the entire system by providing training to the department and maintaining the easy flow of works. Assists in invoice payments.
• Provides consultancy in the application of new payable software.
• Provides assistance to Associate Controller in Accounts Payable Office by responding to various queries and concerns.
• Handles the issues of payment procedures. For example, calculates discounts to vendors, reviews finance charges.
• Operates on confidential and private documents on a day-to-day basis.
• Monitors vendor-related queries like updating vendor files set up an EFT payment system for vendors set up vendors for IRS submission.
• Required qualification and skills: An accounts payable assistant must to the least be a high school graduate. It is preferred that they have a bachelor's degree and higher education work experience. Minimum 4 years of work experience is required of an accounts payable assistant. Knowledge and experience of computer systems and administrative applications make them effective and efficient in their work. 
The key skills of an accounts payable assistant can be:
1. Typing competency and accuracy in spellings.
2. Ability to successfully coordinate large projects.
3. Demonstrated experience to prioritize workload.
4. Skills to independently work on their own tasks as well as the work activities of the others.
5. Aptness to maintain attendance record.
• Salary:  The highest salary recorded for an accounts payable assistant in India is ₹6,78,545 per year. The lowest salary recorded is 1,78,936 per year.
While in the US the top earner's salary of the accounting assistant is $44,000, and the average salary is $34,242.
ACCOUNTS PAYABLE SPECIALIST
The Accounting professionals who are responsible for processing financial transactions for the organizations are commonly called the Accounts Payable Specialist.
• Role of accounts payable specialist: The job of accounts payable specialists not just includes the duties of accounts payable clerks but additional tasks of their own. They are in charge of maintaining all kinds of financial records. Moreover, their day-to-day tasks also include bookkeeping, preparing tax records, reviewing audits, credit card bills, distributing checks, etc.
• Work experience, qualification, and skills: It's required for the accounts payable specialist to have a high school diploma, and work experience of 2-3 years. They must possess the skills of effective communication, time management, attention to detail, multitasking, etc.
• Average pay: The average pay of the specialist is $41,149. The top earners can make up to $53,000.
ACCOUNTS PAYABLE COORDINATOR
Accounts Payable coordinators typically have the accounting role of a coordinator. They coordinate their organization's bill payment. They can be required in any industry that issues payment and wants their expenses to be evaluated, and all the dues to be cleared in an efficient manner. They manage payments to vendors, suppliers, employees, etc, and keep a record of them.
To be an accounts payable coordinator one needs to have a high school diploma and training in bookkeeping and other related accounting principles.
The average salary of the coordinator is recorded as $36,150.
ACCOUNTS PAYABLE ANALYST
The accounting analyst mainly handles a wide array of administrative tasks for the organization. They ensure timely invoice processing, manage travel expenses, and resolve debit and credit accounts, etc. They help business to forecast their future expenses and prepare accurate financial reports.
A Master's degree in accounting, business, or finance is required for an accounts payable analyst. Knowledge of tools like Microsoft Office Suite is a key feature.  
The average salary of an analyst is $46,820 per year. The average salary in India is ₹4L per year.
So, here were some important job titles that come under Accounts Payable. There's still a wide range of job opportunities that accounting employees can go for.
Accounts Payable Job Titles- With Descriptions