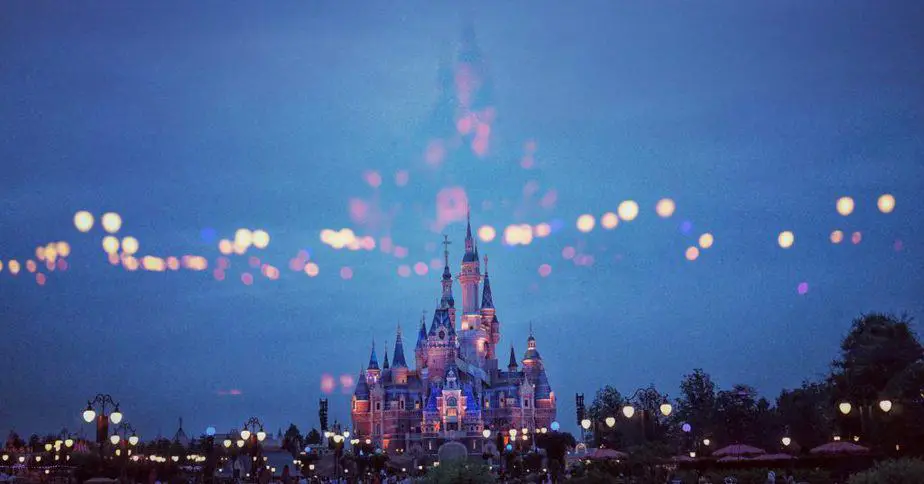 Who doesn't love Disney? I think we all should agree that we have been obsessed with Disney and its characters since our childhood. They made our lives magical and fun. The magical world of Disney, the cute characters, the charming princesses, the handsome princes, Mickey mouse, and so many more cool things will always be in our minds. Disney made our lives easier and there is no denying that. Here, let's know about Disneyland Careers.
What if we tell you that Disney can make your life easier even today, by giving you a chance to work with them? Some of you might know it and some of you might have always wondered about it. Well, it is possible. Disney has a number of job openings and senior and junior levels, along with internships and various programs for students as well. All you need is a guide to guide you through it! Do not worry, because we love helping you out! Let's have a look.
Working at Disney 
So, Disney is always looking for and is happy to work with enthusiastic people who are actually excited about Disney. If you are someone who is obsessed with Disney and have a huge list of favorite Disney characters, you will be making the right decision of working here. With a number of job openings, you will find a perfect role for yourself and enter into the world of Disney. The Walt Disney Company gives a chance to people all around the world to work with them and innovate and create a wholesome experience. Disney welcomes with open arms the people who want to add more magic to the Disney world, work in Parks and Resorts, work with Disney production, movies, and everything in between. There are a number of sectors you can work at with Disney. Majorly they can be divided into – Office Work, Working at a Park, Resort, or Retail Location, working with Production or Entertainment Location, and Working Abroad or at Sea. Disney shows you the work experience of other people working there and asks you about your favorite field or your interests when you visit their main career page. This helps you to narrow down your options and even explore more than what you had expected. Let us see in detail how to fill a job application for working at Disney.
The Job Application process at Disney
Step 1 – Google 'Careers at Disney' or 'Disney Careers'  and click on the first result. It will take you to the main page of Disney Careers. 
Step 2 – Click on the 'Brands' option from the navigation bar. You will see a number of sectors and workplaces where you could possibly get a job at.
Step 3 – Although there are various options to choose from, working at Parks and Resorts of Disney has its own perks and benefits. Here you will find entry-level jobs and you can apply as a fresher too. So look for 'Parks, Experiences and Products' on the right-hand side of the drop-down menu and click on it. 
Step 4 –  You will now be guided to a page with a lot of job openings. From senior to junior, experienced to freshers, everything can be seen on this page. As you can see in the screenshot attached, there are also filters that will allow youtube to navigate through your choices of jobs easily. 
Step 5 – Now go through all the job openings and click on your desired role. It will take you to a new page with the details of that role, the responsibilities, basic qualifications, preferred qualifications, and required education for that role. Read everything carefully and if you think you are fit for that job, click on the 'Apply Now button.
Step 6 –  The next page will take you to sign in. Here, you will need to create an account if you are visiting Disney Careers' sign-in page for the first time. So click on the red button as shown in the screenshot saying 'Don't have an account yet?' and it will take you to the further procedure of filling out the application form. 
Step 7 – Now after filling out the correct information your account will get created and you will be taken to the application page for that particular job. 
Now click on the blue 'Let's get started button and get started! Also, you have the option of saving the application for later, just make a note of keeping your username and password in mind so that you can resume your application easily. 
Step 8 – The first page of your application will look like this
As you can see here, there is an option to import your profile as well. When you click on it, it will show you the option of uploading your CV/Resume via Dropbox, your computer, or Google Drive. You can do that if you want to save time, this will fill up certain blanks quickly. However, you may need to edit it. 
Step 9 – After filling out all the details correctly and properly, click on the 'save and continue button. The next page will ask you to upload your CV/Resume and Cover letter. If you already have imported the CV/Resume on the first page, it will automatically be added to the second page too, if not add it from your computer, Dropbox or Google Drive. The same process applies to uploading the cover letter. Although adding it is not compulsory, we suggest you should. (A cover letter is a letter you need to write to the organization you wish to work at, highlighting your areas of expertise and a detailed summary of yourself and your work experience).
Step 10 – On the next page, you will be asked some questions regarding your race, gender, self-identity, disability, and some other important questions. Tick what suits you best and proceed. 
Step 11 – Next page will ask you some job-specific questions like your suitable timings for joining, your availability, your age, and your past experiences in work.
Step 12 – The next step is to read the Acknowledgements carefully. After you are done reading it, click on I agree.
Step 13 – Finally, you will be shown a review of your application. Read and check your details carefully once again and you are good to go. Now click on the 'Send my Application' button and you are done!
Salaries of Disneyland Employees
Now that we have seen the application process for jobs and roles in Disneyland, let's see how the salaries are. 
1. Attraction cast members – $10 per hour on average
2. Interns in various sectors – $10 – $11 per hour
3. Housekeepers – $10 per hour
4. Custodial staff members – $10 per hour
5. Merchandisers – $10 per hour
6. Foodservice – $842-$915/mo
7. Costuming hosts/hostess – $17T – $18T/mo
8. Merchandise Host – $10 – $11/hr
9. Service assistant – $12 – $13/hr
10. Engineering service manager – $1,14,281/yr
11. Accounting Manager – $1L/yr
12. Senior Mechanical Engineer – $1L/yr
13. Project manager – $1,23,053/yr
14. Technical Director – $1L/yr
15. Area Manager – $1L/yr
16. Marketing – $32 – $35/hr
17. Safety Specialist – $32 – $35/hr
18. Technician – $27 – $39/hr
19. Workforce Management Manager – $65T – $70T/yr
20. Customer Service Manager – $61T – $67T/yr
These salaries are according to the previous and current employees at the Disney resort. We have provided some of the basic and most taken up jobs' salaries and you can take a guess for other roles with the help of this data. Please note that these are all the average total pay for each job. Now that you have a basic idea about the salaries at Disney, let's have a look at the benefits Disney provides you. 
Benefits of Working with Disney
1. Weekly Pay – this is the best thing about Disney, they pay you weekly (only cast members). However, the direct deposit option is also available if you ask for it. 
2. Health Insurance – Disney will cover your medical, dental, and vision coverage. There is also a chance that this is specific to full-time positions. 
3. Retirement Program – Disney also provides you with retirement options, for full-time and part-time positions.
4. Paid Time Off – For full-time positions, vacation and sick leaves are also available. However, these are offered on the basis of your service length, position, and hours worked.
5. Tuition Assistance – 100% tuition fees are paid by Disney under the Disney Aspire program. This is done for students who work at Disney full-time and part-time
6. Wellness Programs – Disney also provides you with wellness and on-site fitness classes, along with seminars and programs.
7. Child Care Support – Disney offers affordable child care services on-site at The Learning Center locations, operated by the Central Florida YMCA.
8. Career Development – Through online learning tools and programs, Disney supports the growth and development of all members via online methods.
9. Theme Park Experiences – This is probably the best benefit of working at Disney. Disney gives you complimentary admission to the theme park after successful two weeks of employment.
10. Exclusive Discounts – Discounts are available for employees working in selected hotels, merchandise, and recreation locations.
11. Community Involvement – Disney employees get a chance to give back to the community through the Disney VoluntEARS program. 
12. Commuter Assistance – With the help of the Disney Commuter Assistance Disney employees can get commuter resources, options, and incentives.
Along with this, Disney also provides you with various programs for people from various fields, under which, students, chefs, and international people get interesting opportunities. There are four major programs – Disney College Program, Disney Culinary Program, Disney International Programs, and Disney Professional Internships. The Disney College Program gives internship opportunities for college-going students and lets them have an experience of working with Disney. These jobs usually are on-site. 
The Disney Culinary Program is for people who are interested in cooking. With this program, you can get a chance to create amazing dishes for people all around the world who visit the restaurants in Disney's resorts and parks. In this program, you will also get to master your skills in cooking and learn from culinary leaders in the areas that range from catering and fine dining to pastry and quick service. 
Disney International Program has various other programs within itself too, like the Academic Exchange program where you can get an opportunity to directly learn from professionals in the industry and take your academic course side by side. It gives you a chance to build friendships with people around the world with different cultures and experiences. The Cultural Exchange Program under the Disney International program helps you improve your customer service knowledge and communication skills by connecting you to various professionals and workers of different cultures and helps you build lifelong relationships with people around the world. 
The last program under the Disney International Program is Cultural Representative Program gives you a chance to create an immersive experience for people of different cultures thus giving a wholesome experience to the guests. This program gives an opportunity to the participants to represent their cultures and homeland while they gain leadership and business skills from experienced professionals.
 Along with this Disney also provides you with internships in a lot of areas under The Disney Professional Internship Program. With the help of this program, you can undertake an internship of your choice. There are various fields in which you could land your dream internship, for example, legal, production, technology, park operations, business support, consumer goods, creative industry, finance, data and analytics, guests and customer service, innovation, technology, and science, marketing, sales and communications, operations support and product and entertainment. So, with these programs, you can fulfill your dream of working with Disney along with earning for yourself too. The best part about these programs is that they also help you hone your skills and are learning-based. So you can earn while you learn and gain a world-class experience.
All the information mentioned above will definitely help you to enroll with Disney through some of the other platforms. So buckle up, fill those forms and get ready for the magic to happen!
Disneyland Careers- A Guide to Job Application Process