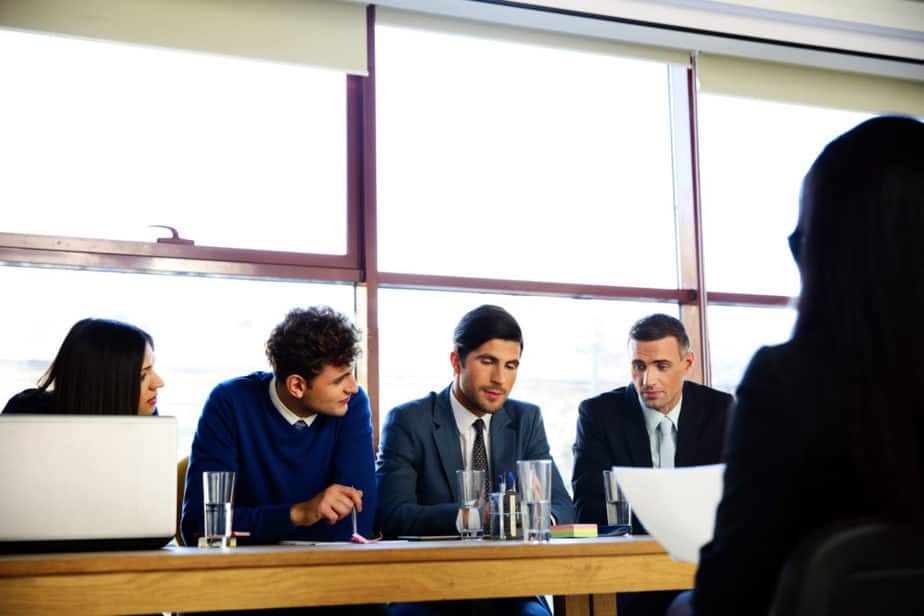 Common Sense Interview Questions
In this article, we will see Common Sense Interview Questions and answers.
Before going on an interview, smart job searchers will thoroughly prepare themselves. These aspirants have cloaked themselves in a tangled web by coming up with a series of prepared, apparently beautiful responses. Okay, that's a stretch, but the facts remain: you're not going to receive a realistic and genuine picture of your applicant in 99% of circumstances. 
So, if you ever sense that an encounter is moving too smoothly and you're getting answers that are a bit too scripted, throw in a couple of strange curveball topics. Changing stuff up a little and catching your prospects off guard can elicit a more honest reaction and disclose more about the 'real them.' 
Ask them how honest they are 
It's a fascinating question posed to applicants at Allied Telesis in the United States and has now spread all through the globe. 
Positive replies
Since this topic looks too good to be true, most applicants will admit to telling a direct lie now and then while retaining strong moral uprightness norms. Of course, the ideal response is "totally." 
Negative replies 
Keep an eye out for fidgeting applicants who take a lot of time to respond to this topic (and, obviously, those who confess to being serial liars!) 
A helpful tip for a recruiter thinking of applying this while interviewing a potential worker.  
This topic could seem irrelevant at first, but keep in mind that the aim is to question the person anything unusual and throw them off track for a moment. Their reaction will indicate a lot much as whether or not they are trustworthy: how do they deal with stress? Do they become enraged? Is there a touch of comedy in them? 
What cereal will you be if you're a cereal, and why?  
 Bed Bath & Beyond is attributed to this odd interview session, which you'd anticipate to be offered in a conversation with friends. 
Positive replies 
 There is no such thing which implies a correct answer, you must first decide what you're looking for:  
A wise individual who uses Fruit Loops or corn flakes to illustrate a tricky strategic vision.  
A straightforward and plain response, emphasizing the advantages of the candidate's preferred cereal.  
An applicant who is laser-focused and bold enough to ask, "Why is that appropriate?" about your approach. 
Negative replies 
If a candidate answers, "I don't like cereal," or appears noticeably irritated by the inquiry, they are unwilling to play games, which could indicate potential organizational challenges. 
If the size of a lily pad multiplies day after day.
How long would it take to fill half of a lake if it occupies a lake in 50 days? This interview-relevant question from General Motors is a somewhat different catch to an interview and adds a touch of fun to it.  
Positive Replies 
This clever riddle relies on a predisposition to overanalyze the question. Individuals don't have to think about the openings and breakaways of a lily pad's active growth; all they need is to work backward and use some basic logic.  
Anybody who gets all of the questions right demonstrates excellent analytical reasoning and listening abilities! 
Negative Replies 
It's just a little unfair to dismiss an applicant who answers incorrectly on this question exhaustively. When we're under stress to please others, our minds might shut down, making it hard to make rational decisions. A red flag is for a candidate who appears genuinely irritated by such inquiries and isn't content with the status quo.  
Admittedly, it's an interview, and you write the parameters. 
 How many square feet of pizza are eaten by people each year?  
Throughout Goldman-Sachs' interview, this horror of a debate comes. It aids in the demonstration of arithmetic skills, which are required in venture banking and financial industries.  
Positive Replies 
Even when the candidate is entirely off the target, evaluating the subject and demonstrating a solid thinking process as they go demonstrates outstanding effort and problem-solving abilities. 
Negative Replies 
If they conjure a random number, it means one of two things: they're perhaps too lazy to think about the subject or have been posed the identical question previously. 
A helpful tip for a recruiter thinking of applying this while interviewing a potential worker. 
It's best not to ask this question unless you're applying for a position that requires a strong mathematical aptitude.  
 If you do, you may be successful in finding someone out for your Marketing Manager post who has exceptional problem-solving abilities. Still, you may end up alienating the right applicant for the job who failed their GCSE maths. 
Are you a fortunate individual?   
This argument gets sneaked into an Airbnb interview, and it's simple to see why if you look further into it. The question determines if an applicant has a good or unfavorable viewpoint on living and reveals more about their nature, including whether they are superstitious. 
Positive Replies 
An applicant who answers with a 'yes' and readily counts their good fortunes have a positive point of view but also seems to believe that you have to work a lot to make 'good luck come to you. 
Negative Replies 
Many candidates may claim that they have never gotten fortunate in their lives and might apologize for the bad, private events in history. Is an over-sharer truly necessary for your company?  
 These individuals would have a more pessimistic outlook on life and may not be the best fit for your team. 
What makes the following words unique-
Resurrect, bananas, language, sorcery, evaluate, potato, dressers, unbalanced? Another tiny logic puzzle to keep your applicants guessing. 
Positive Replies 
Every person who gets this question correctly in an interview demonstrates excellent critical thinking skills and the capacity to function under stress.  
Of course, as we previously stated, it would have been unjust to dismiss somebody simply since they cannot discover the solution – but this question may assist you in identifying your stellar candidates! 
Negative Replies 
This question might be a source of irritation or even rage among candidates who don't have a good disposition and are unwilling to take that risk. 
The solution is that putting the first letter of each word at the end of terms turns it backward. 
A helpful tip for a recruiter thinking of applying this while interviewing a potential worker. 
Nobody's a big lover of logic puzzles. They're challenging, and they place a substantial great deal of pressure on really worried applicants. If you need to use them, do it with just competent candidates and only in small doses. 
What is the aspect of humanity that you despise the most?  
Who wouldn't have been taken aback by this one? This part of the questionnaire, adapted from ZocDoc, a pharmaceutical website in the United States, doesn't seem out of character. It's a brilliant method to completely change the speed of the discussion and make a well-prepared applicant think long and hard, exposing attractive tiny traits about the applicant. 
Positive Replies 
There's nothing wrong with people having genuine emotions, as long as you consider others' viewpoints. A candidate who fully understands the world and does not try to force their perspective on you demonstrates excellent communication and interpersonal skills. 
Negative Replies 
If the candidate launches into a monologue on the status of the planet and its residents, you should consider how it will transition to the workplace. 
A helpful tip for a recruiter thinking of applying this while interviewing a potential worker. 
While not entirely on the same level as a psychometric test, this topic will reveal some attractive character traits and even display their political preferences. You'll have a better notion of how they'll integrate into your workplace culture when you understand that. 
What's the most recent present you gave?  
This inquiry will disclose a little about the person's nature by breaking down a few of the emotional barriers that have been raised during the interview. This should elicit a friendly, warm response because it is much milder than all the others. Pay really close attention to the candidate's response to determine if they are suitable for the organization and environment. 
Positive Replies 
You must be capable of understanding the candidate's emotional reaction, which will be one of love and happiness. Instead of giving a quick three-word response, an accessible candidate will use this chance to inform you regarding their social relationships. 
Negative Replies 
Move on if you get a cold, stiff reply telling you that they donated a gift card to their young cousin. 
Things to take a note of-Conclusion 
Simple questions, such as the eight we've included above, can reveal a great deal about a candidate. Suppose you feel confident enough to cram a few of these topics into an interview. In that case, you'll be astonished at how, in the proper situation, the candidate's responses may help you make decisions, specifically by expressing their beliefs and personalities but don't bother with all of them! You'll come out as a little bumbling, which will turn the candidate off. Keep in mind that hiring is a two-way road.
Common Sense Interview Questions and answers