A senior product manager supervises every step of a product's lifecycle by centering the product and its clients. A senior product manager acknowledges the requirements of the client and the business objectives to make the best possible product and also makes sure the voice of the market is being heard. A senior Product manager also articulates the success and fulfilments of a product and its features. let us know Senior Product Manager Interview Questions.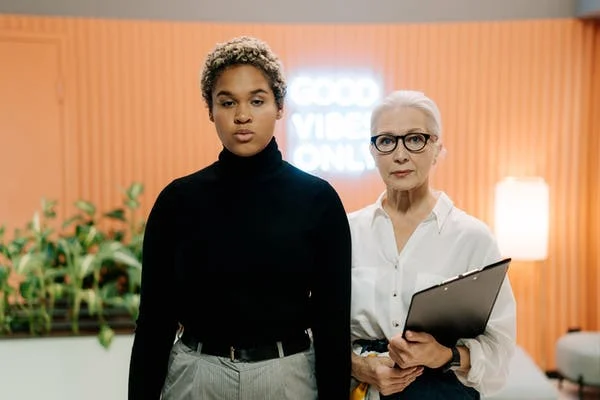 The role of a product manager can be interesting and challenging as well. Product management would perfectly suit the people who admire building innovative tools and making customers satisfied. 
The overall responsibilities of a senior product manager are, managing market and customer requirements, being strategic and developing innovative ideas to build new products, coordinating with the technical and marketing team to discuss the strategies, analyzing the market, and suggesting solutions to make it better. 
An interviewer could ask the applicant various types of questions such as technical questions, analytical questions, behavioral questions, product management questions, Leadership questions, communication questions, and General or personal questions.
Let's look at some of the top Senior Product Management Interview Questions. 
How would you define market opportunity in a business strategy?
The interviewer would ask this question to know whether you have the relevant knowledge of the market and also to test your ability to know about the diverse range of market opportunities. 
How to answer:
Talk about the prevalent dollar value available in the market. Also, describe the total addressable market to represent the increasing total value of what people will potentially contribute to the solutions of the corresponding type.
Try to elaborate on how the compound annual growth rate is representing the speed of the growing market while talking about market size. A product manager should also be capable of describing the division of that entire value that is going to be available to them, which signifies their potential market share. This value might be interpreted as a portion of the market, or in a dollar value.
Determine your way of delivering your product strategies?
A senior product manager should have a good understanding of product design and also exceptional communication skills to carry those ideas to the key stakeholders, other managers, and teammates. There are several beneficial communication methods you could talk about based on your perceptions. Talk about how to Use supporting data, Reach and convince individuals, and also Product roadmaps. Demonstrating expertise in this area will put you at the top of the competition.
How to answer:
"I've always attained victory in practicing a data-backed strategy to establish agreements around several product tactics. I usually develop my product strategies by doing general market research which helps me extensively to influence others towards my ideas."
Determine the software you use to become an effective product manager?
The interviewer would ask this question to review the tools you use and the software knowledge you have. Having a solid grip on technical strategies is vital in product management.
How to answer:
"I believe being able to manage the software side is becoming a standard custom in product management which helps to use various tools to make our work more efficient and enhance decision-making ability.
Usually, for digital products, I use Asana to understand user behavior and examine their patterns. I'm also proficient with Wrike, which I use to manage, track and maintain product roadmaps.
Experts Exchange helps me to access the relevant industry analysis. Acknowledging where the market is directed is essential when we're building products for clients."
State some of the strategies you would use to manage the launch of a brand-new product?
The interviewer would ask this question to assess how good you are at teamwork and timing. It is important to present yourself with well-defined answers rather than answering in a formally vague manner. Teamwork and a solid grip on timing are vital in this role. The interviewer would also want to evaluate tracking management and also to know whether you have an understanding of following a product roadmap and establishing it. 
How to answer:
"I would be developing the launch by relying on the information given by the team and also key stakeholders. I feel Specifying organized plans for the launching dates, monitoring progress reports, and conducting extra meetings would help in eliminating any glitches closer to the launch. I would also work on the market targeting the right customers while making sure that the primary purpose of the product is not lost."
Explain your method of generating a product's go-to-market plan.
The interviewer would ask this question to know about your strategies and also to assess whether you now have the basic theoretical knowledge on product management objectives. 
Make sure you do your homework on the company and its pricing models and advertising approaches before you attend the interview. 
How to answer:
"I usually use market research to manage and control a given product's pricing design.
Based on marketing and promotion, it is ideal to look for an advertising method that follows the company's label and preferences. When it comes to sales and distribution, the channels are going to depend on our current associations and the kind of elements expected for the product."
What do you think is the appropriate time to launch the product?
The company wants to know about your strategies of upbringing the business and also about your time management skills. 
How to answer:
"I think that the products should not be launched until they reach a certain level of perfection. Conducting various beta tests to make sure everything is working without the smallest possibility of failure. Considering the competition. Staying vigilant and acting faster on working and designing new products, bringing up innovative ideas can help you secure the first position on a market with the brand new product. I also feel like having a solid grip on the industry and the strategies would be a help too."
How would you choose the product's price?
The interviewer would ask such questions to know about the candidate's knowledge of the pricing strategy and the ways of implementing it. 
How to answer:
"To decide the accurate price of a product, I would prefer efficient pricing tactics to make it cost-effective.
I would also estimate the market and end consumers by analyzing the pricing arrangement of competitors. I would consider the cost of goods marketed, Generation, Packaging, retailing costs, and shipping. Acknowledging the unavoidable costs like rent, power, wages of workers along with the gain company intends to obtain per unit would help in assessing the product's price."
How do you communicate product growth strategies with your team?
The interviewer wants to know whether you have an understanding of product growth strategy, market demands, business circumstances, contestants, technological skills, domains, and expertise.
How to answer:
"Usually, efficient product development emerges from the market and technologies that can accommodate clients. Talk about how it represents business goals and produces revenues.
Elaborate how economic factors affect the customer's resources. Also, talk about how customer behavior is evolving and how this is going to have an impact on the respective strategies."
What techniques do you use to grip a customer's attention?
Attention is a fundamental component of product marketing.
The interviewer wants to know about your marketing strategies and their influence on customers. Talk about the ways of approaching and making the customers pay attention. It is important to make customers curious about the product. 
How to answer:
"I feel like it is important to avoid too much prominent branding. Trying to Instantly create a positive feeling, such as joy and enthusiasm also plays a vital role. Surprising customers rather than shocking them would be helpful. Targeting the right audience is vital. Building trust and creating connections with potential customers can have a good impact on marketing the product. Listening and paying attention to the customers would help get their attention" 
Conclusion:
A senior product manager strictly prioritizes the roadmaps as per the value, focuses on outputs rather than focusing on outcomes, is ready to accept challenges, knows how to communicate, has a solid grip on time management, has some good adaptability skills, and most importantly an efficient product manager listens. 
Before attending an interview, make sure to do your research on the company, understand the team, acknowledge the company's products and services terms, know about your favorite products and why they are your favorite, and have a solid grip on the industry and the corporate structure.
Make sure you talk, explain, discuss, express your views, have a good understanding of the questions you are being asked, and also on the mindset of the interviewer. It is always good to practice with your peers or ex-interviewers and always learn how to approach the questions asked by the interviewer.
Exercise Telling Your Stories. Concentrate on being as brief as possible with your answers. You don't want to bore the interviewer. Focus on what you specifically did when you talk about the action taken. You are all set and good to go now. 
Senior Product Manager Interview Questions