Hilton Hotels and Resorts founded by Conrad Nicholson Hilton, headquartered in Virginia, USA is a chain of hotels having a global presence in the premium hospitality service segment. let's get to know about Hilton Interview Questions.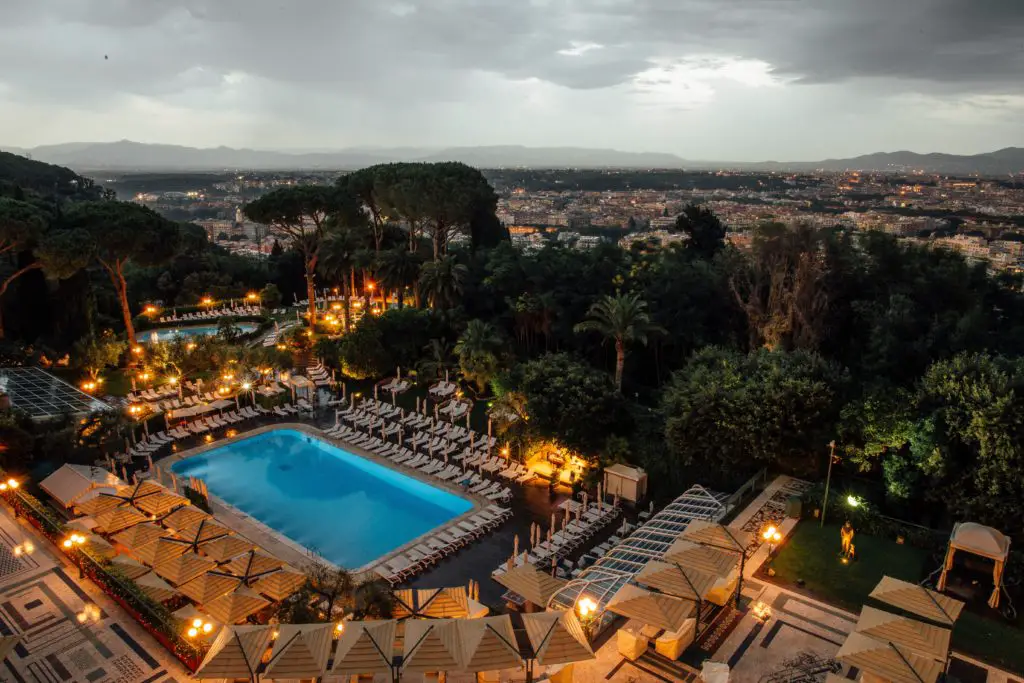 Hilton Interview Questions
Let us answer this question by taking a person as our reference. Say Adam Benjamin is an interviewee. Let us now look at how he would have answered the questions asked by the interviewer accordingly. 
Tell me about yourself?
This question is famous among all the interviewers to ask in a conversation view. Never get deviated or swayed by this question. Instead, focus on your skill sets. 
For an example- 
I am Adam Benjamin, belonging to a middle-class family. My father is into business while my mother is a teacher. I have two brothers and one sister. I am the eldest, graduated with a Bachelor of Technology with specialization in Information Technology and a Management graduate marketing. I have two years of work experience in management. I intend to pursue a job in the field of marketing. As I base myself suitable in the qualifications and experience. I am confident, a good communicator who bears a good understanding of emotional intelligence understands the value of time and has competencies in resolving problems. Being a proactive person, customer's are my first choice and I always ensure that I extend the best of my services. 
Can you tell me your weaknesses? 
Highlighting your weaknesses could be a very tricky question asked by an interviewer. Often interviewees tend to highlight their strengths more than their weaknesses. But an honest person would balance both of these factors and ace through the interview by making a good impression. So if you are asked a question of this sort do take a great note and highlight your weakness honestly and diligently. 
Taking the person Adam as an example, 
he would have said, 
Although I take time to make decisions or conduct a task, I do appreciate that others would not get affected by my procrastination.
As a salesperson, I usually attribute it to the potentiality of a client. Whether he or she would purchase it or not. But I do ensure that if he does not purchase that does not mean I have to alter my behaviour, that is, by not being rude to the customer. 
And in this way, you too can include your practical weaknesses before the interviewer. 
Can you tell me your strengths? This specific question would test how self-aware you are. 
Take your time and analyse your skill sets and present them one by one accordingly in front of the interviewer. 
Example: 
When Adam was asked about his strengths, he mentions his ability to communicate effectively as his strength. He ensures that while transmitting a message, he is clear that the message is understood by the receiver and also provides feedback. Amit chooses simple words so that they can be interpreted easily by the person who is receiving the message.
He also ensures that while transmitting the message the physical disturbances that is the noise are eliminated and psychologically both the sender and the receiver are in psychological symmetry. 
Not what we speak but how we speak is important, so that you do not antagonize the emotions of others. 
Why do you intend to join Hilton?
This is the question which any interviewer would ask to assess the level of interest in every interviewee. Whether he will be joining the company for a long period or would discontinue soon. Thus this question will help the interviewer to know whether the person is an opportunist or not. So to assess the seriousness of the individual, this question is usually asked. 
Therefore an honest interviewee must express his or her mind to gain the confidence of the interviewer. 
Example: 
In response to this, Adam would have said, 
If I get an opportunity to work with Hilton, perhaps I will be able to learn professional work ethics, a healthy environment that will help me to give my best to excel in my performance and help the organisation in achieving its goals or objectives. 
Why should I hire you? 
To answer this question, relax! 
Take a glass of water and create a peaceful environment, where both you and the interviewer are comfortable with each other. Once you are charged by your emotions, things will go out of hand.
This is a very basic assessment question testing not only your level of interest but also testing how you can manage your stress, stay calm and be relaxed. 
After drinking a glass of water, Adam looked at the interviewer's eye with great confidence, and answered it in a moderate pitch, boldly and confidently. 
"Sir, in a horse race would you not bet on the best horse?" 
What are your interests?
This is a very general question, where you can allow the interviewer to explore you more. By allowing yourself to share your interests, hobbies, personality, skills and knowledge. 
How is customer service so important to the hotel industry? Can you explain?
Service is intangible, inseparable, perishable and heterogeneous or variability. 
Therefore customer service provides to build the level of trust with clients and long-lasting buyer-seller relationship. 
Therefore the reputation of the hotel will get enhanced once the customers are happy and loyal. This is not a simple process but it requires a great deal of effort from all stakeholders to build customer-orientated services and build long-lasting customer-provider relationships. 
Before answering this question Adam should resettle in the chair. Creating a more comfortable zone and with a relaxed tone he should remember what an Indian freedom fighter, Mahatma Gandhi once said, 
"A customer is the most important visitor on our premises. He is not dependent on us. We are dependent on him. He is not an interruption of our work. He is the purpose of it. He is not an outsider of our business. He is part of it. We are not doing him a favour by serving him. He is doing us a favour by allowing us to do so."
Have you heard about " Moment of Truth"?
The "moment of truth" in service marketing is the moment when a customer or a loser experiences the service and thereby the impression rendered at that moment is known as the "moment of truth."
For example, when Adam enters a Hilton Plaza, the first impression which he receives is the ambience, the ecosystem, the service of the front desk, the gatekeeper is beyond expectations then definitely he will go and purchase, thereby using their provided services. 
We know that the first impression is the last! Therefore the "moment of truth" to a customer is a very important factor as far as service marketing goes. To enhance customer services the moment of truth can be augmented, with enhanced products and services. 
Is greeting a customer important?
Yes, smiling and greeting in a service industry is the most important attribute which we should always follow. Smiles are infectious. As Yoko Ono once said, 
"Smile in the mirror. Do that every morning and you'll start to see a big difference in your life." 
How would you satisfy an angry customer?
This question is done to test the interviewee's emotional intelligence, and his or her serviceability, thereby providing a brief idea about how he or she would manage and control the environment properly without causing any chaos. 
Example; 
Adam replied, 
When a customer is angry with the service, it is significant to understand the reason why he or she is angry. 
So the best way to satisfy an angry customer is first to listen and not to argue. Allow him to speak while you listen. The more he talks, you are letting the customer recall the service gap. Then ask him or her to change the stance. Change the environment, offer him or her a cup of tea or coffee, even a glass of water according to requirement. This would help to pacify his or her mood. Calm his or her charged emotions and eventually subside his anger. 
Tell me about how you would resolve a customer problem? 
This question tests your ability to analyse, creativity, innovation and your ability to analyse situated. 
In such a situation an interviewee must be able to read the situation,  understand the various factors influencing the situation. Identify the core problem and then find a step of action. 
Adam now should roll back in his chair and look up at the interviewer panel. After which he should relax and try to answer the question with confidence. 
The answer is not very straight. But he has to identify the problem and narrate a story to the listeners. 
Sir, this is the situation which I faced through my personal experience. A customer at the confectionery wanted to consume vegetable patties with his family. So he bought five patties and the service boy kept it inside the packet and stuffed it inside the microwave. The customer resisted and asked not to heat it in the box and serve it on the plate. The service boy was reluctant but tried to convince the customer not to worry.  This aroused a lot of discontentment and the customer was about to cancel the order. I immediately intruded and showed my respect to the customer and assured him that his request will be met. So what I did was ask the service boy to use a plate to warm the food. This act resolved the problem and helped the service boy to serve the customer as per his desire. 
If the hotel phone rings, give me your initial reactions. How would you answer the phone?
Adam said, 
"Good morning sir, this is Hilton Hotel! How may I help you?"
The tone for this answer should be humble, the pitch of the voice must not be high, the tonality should be inviting and should sound sweet. 
This question will help the interviewers to analyse your behaviour and work ethics in the domain. 
Tell me about your prior employment and what you liked or disliked in it? 
This question is asked to understand what kind of experience you possess. Your ability, competencies and attitude are being monitored. 
Now let us look at how Adam answered this question.
In my last job, I have contributed to increasing 15-20% of the new client base in the Eastern region. This includes high-value corporate accounts of 5% and the rest in middle and small corporates.
I liked the challenge in the job because it was never commensurate with my promotion or appraisal. I found that I have my potential but if it is not rewarded, I get dejected and unmotivated. 
How would you overcome a language barrier? 
(Example: if a customer speaks Bengali and you do not understand the language neither can speak) 
This happens in a multi-linguistic company. In India, we have a common popular language which is spoken, that is English. However, Hindi is spoken widely. But in circumstances, if you have encountered such a situation, try to seek help from a colleague who will speak in the customer's language.
Can you tell me something about Hilton Hotels? 
This is a very important aspect of the question-answer series. You must prepare yourself well, research and gain information about the job that you are looking for. Since this question will be testing your aptitude and your fit in their industry. So every individual must take this seriously and learn more about the company.
In answer to the question, let us once again see how our person of reference, Adam had answered as an example to you all. 
Amit replied Hilton Hotels and Resorts was one of the flagship brands founded by Conrad Hilton on May 31, 1919. It has 584 hotels placed worldwide. 
The Beverly Hilton, in Beverly Hills Hilton Istanbul
Bosphorus, Europe
The Hilton Edinburgh Carlton in Edinburgh, Scotland
Hilton Tokyo
Hilton Colombo, Sri Lanka
Hilton Athens, Greece 
Hilton Hotel — Nassau Bay, Texas
Conclusion: 
Hilton is the world's largest industry providing top class hospitality to their customers. And they always seek the best employee who will deliver the best of their services by keeping up the company's reputation and fulfilling all their requirements. Therefore, do highlight your skill set as much as possible and try staying confident and calm throughout. Think out of the box, try bringing in new ideas to make a good impression on the interviewer.    
Hilton Interview Questions -Know More