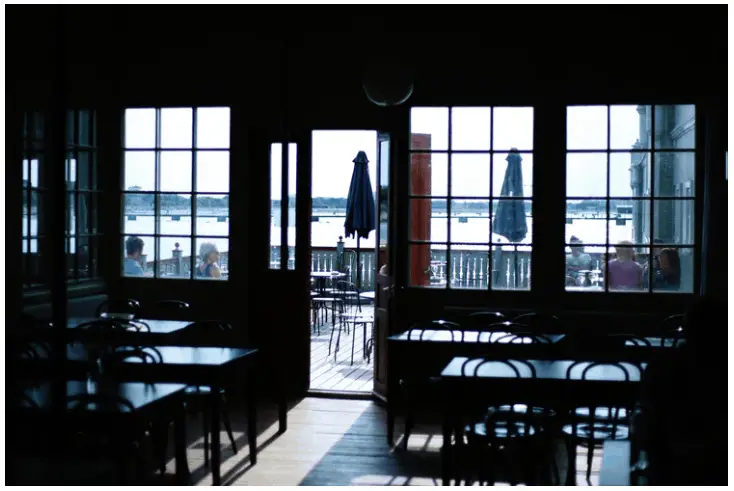 One of the most popular, primarily American fast-food restaurant chains, Wendy's, was founded by Dave Thomas in Columbus, Ohio, on November 15, 1969. With over six thousand locations, Wendy's is the third-largest hamburger food chain in the world. It has its headquarters in Dublin, Ohio. The parent company of Wendy's is called The Wendy's Company, and its current CEO and president is Todd A. Penegor. Let's know about Wendy's Crew Member Job.
Known for its signature items like the square hamburgers, sea salt fries, chicken sandwiches, and their iconic beverage-meets-dessert Frosty. Wendy's and its franchises have thousands of employees working across 6,700 outlets, to fulfill the company's vision of being the most beloved and thriving brand of the brand. Wendy's is also associated with the Dave Thomas Foundation for Adoption and Wendy's Wonderful Kids program, which is associated with finding every child in the American Foster Care, a loving home.
What Is Expected Of A Crew Member at Wendy's?
The crew member enters orders into the cash register, accumulates payments, and follows cash handling guidelines as required. They greet customers, answer questions about anything menu items related, and take food and drink orders. Their job may also include preparing customer orders. The crew member is also responsible for keeping and maintaining the cleanliness and hygiene of the restaurant and the kitchen. Usually, most crew members have a high school diploma when they get employed. They report to the immediate senior/ supervisor or the manager of that establishment. Every crew member is required to work under the direction of senior personnel in that functional area. It is preferable if they possess an average understanding of the general facets of their job as a crew member.
Crew members at Wendy's enjoy the advantages of working in an exciting, fast-paced environment that also offers a lot of opportunities for career advancement. An average crew member at Wendy's is responsible for providing first-rate customer service, as per the company standards, to every customer. Wendy's looks for potential crew members who can maintain professionalism in the workspace while providing every customer the customer service Wendy's is famed for. The ability to work in a team is a must for any crew member at Wendy's. Also, another point to be noted is that experience is not a must for candidates looking for a job as a Wendy's crew member. The company offers crewmember training after confirming employment, on-site.
Crew Member Job Description For Wendy's:
Teamwork and Communication-
Ability to work in a group, just as freely; Work along with the kitchen group to get ready food sources, for example, sandwiches, hamburgers, fries, and other sides while adhering to cooking guidelines, security methods, and sterile necessities.
Strong correspondence and relational abilities; Communicate adequately with colleagues and the board to make work plans, train new representatives, and resolve any relational issues depending on the situation. 
A great, drawing in character, great with visitors and clients; Respond to visitor questions, concerns and protests and ensure they leave fulfilled; Handle visitors' interests and objections expertly and tranquility to determine issues as per eatery strategy. 
Greet clients, record requests, and serve food and drinks with a reliably sure and accommodating disposition, including addressing inquiries regarding the menu. Take orders from clients and info their determinations into the café's PC frameworks; Assemble orders on the plate or in packs relying upon the sort of request. 
Flexibility and Punctuality: 
Available for adaptable working hours, for instance, in the early morning or late moves; Arrive on schedule for all movements and stay until shift finishing 
Punctuality, regard for subtleties, unwavering quality, genuineness, and an agreeable attitude, and a readiness to learn at work. 
Multitasking: 
Ability to perform various tasks if and when required; Use explicit kitchen apparatus, for example, frozen yogurt gadgets, blenders, and coffee machines to make tweaked hot and cold refreshments to clients' inclinations. 
Maintain a quick speed of administration, particularly during surge times and follow all eatery wellbeing and security techniques; Input orders into a retail location framework and acknowledge installation utilizing a Visa peruse or sales register, calculating change precisely and rapidly as required. 
Cleanliness:
Ensure eatery tidiness every day by tidying up tables, returning plates to the kitchen, clearing and cleaning floors, washing and disinfecting cooking wares, and overhauling bathrooms. Clean your station completely previously, during, and after each shift. 
Maintain a slick and clean appearance by wearing a uniform and sticking to a corporate clothing standard.
Qualifications/Skills required for crew member job at Wendy's- 
Wendy's does not prioritize having workspace experience, they rather prefer training the crew member on the job, on-site. But some qualifications the employers look for in a potential crew member include being a student in a recognized institution, be it a school or a college/university, time management skills to handle a bunch of different tasks at once. Other skills preferred in a candidate are the ability to work on one's feet for most of one's shift, having the patience to deal with all sorts of customers and guests, and strong customer service skills are a must.
Wendy offers the following benefits to its crew members:
Medical support for FT employees
The 401(k) plan
Career advancement opportunities; more than 50% of the managers of different departments are promoted from internal employees
Tuition Reimbursement
Fund for employee assistance
Competitive wages
Energetic, challenging work environment
Promotions, direct deposit with pay cards
Wage System For Crew Members At Wendy's:
The compensation rates and occupation benefits for Wendy's team individuals shift contingent upon the area, experience, and time with the organization. The beginning compensations for colleagues at Wendy's commonly fall close to the lowest pay permitted by law. Wendy's offers well-being and monetary work advantages to group individuals. It is up to the franchisee to figure out what their beginning compensation would be, contingent upon the area and the market esteem in that specific region. 
Details-
Some Wendy's across the United States begin their workers at $8 60 minutes, while some begin their representatives at $10 and $11 each hour. With a $9 an hour pay, you might actually make around $18,720 per year. A few cafés do compensate their laborers with consistent or intermittent extra time hours to expand their checks. The compensation direction of a Crew Member ranges among areas and managers. The compensation begins at $27,136 each year and goes up to $147,512 each year for the most elevated level of rank. With a little section-level insight, you can ultimately find an administrative occupation, for example, shift pioneer, associate supervisor, or head supervisor.
The normal compensation for Fast Food Crew Members at organizations like Wendy's Co in the United States is $23,200 as of September 27, 2021, however, the reach regularly falls somewhere in the range of $20,900 and $26,700. The normal Wendy's group compensation in the USA is $23,400 each year or $12 each hour. Passage level positions start at $21,450 each year while most experienced specialists make up to $29,205 each year.
Salary Examples-
The salaries differ from one location to another, due to the franchises Wendy's has; for example, crew members at the Ohio headquarters have their annual salary as high as $91,500, while the average crew member salary at any New York outlet is around $29,250. Outlets in New Jersey, Pennsylvania, and Texas have their average crew member salaries at around $27,300, $22,425, and $21,450 respectively. 
Bonuses And Payday:
In case you can work a couple of additional hours to a great extent, you can expand your yearly compensation to $about 22,100 to $24,900 every year. You might have the option to do this in the event that you demonstrate yourself to be a commendable representative to your administration staff. You can do this by being the most reliable representative at your restaurant. Wendy's pays its workers once at regular intervals, normally on a Friday after the payroll interval closes the prior week. 
For certain restaurants, the payroll interval will begin on a Saturday and end two weeks after the fact on a Friday, allowing you 14 days of work during that payroll interval. Obviously, utilizing that model, you would get compensated the next Friday after the payroll interval ends. Some eateries start their payroll interval on a Thursday and end their payroll interval 14 days after the fact, on a Wednesday before you get compensated on Friday during that very week, or Tuesday of the next week. Despite the day you get compensated, the cash for the most part goes into your record soon afternoon on your compensation date on the off chance that you have an immediate store. 
Does Wendy's Give Raises In Pay?
This is all in or all out on the grounds that many Wendy's are franchise possessed. Thus, while one administrator at a Wendy's eatery might have an approach gone ahead by the possession to give intermittent raises, one more director at another store might not have that mandate by proprietorship. Thus, raises at Wendy's for hourly laborers are exceptionally conflicting. By and large, raises are given anyplace between a half year to a time of work. They are additionally normally dependent on legitimacy and sum to generally 1% to 3% of your compensation. So, for instance, in case you are making $9 an hour and get a 3% boost in salary, you will get a $.27 raise each hour. See the authority Wendy's professions site.
Thus, Wendy's appreciates honesty and the willingness to learn above any other skill or qualifications; being a crew member at Wendy's can be tiring as you are required to be on your feet most of the time and tend to customer requests and demands while abiding by the company standards of customer service and decorum. However, Wendy's does provide flexible working hours for students which allows the employee to keep their work and life balanced. 
Additional Questions You May Have:
What is Wendy's Break Policy?
Wendy's laborers reliably report they can't get any breaks during their work shifts. Organization strategy expresses that you can demand a break for 10 minutes at regular intervals when you work on your shift. 
It is conceivable that some supervisory crews are not after this strategy, so ensure you secure yourself by bringing up this after you are employed and are needing a break. Moreover, on the off chance that you work no less than five hours during your shift, you are qualified for a neglected 30-minute dinner break. On the off chance that you might want to take your lunch at Wendy's, they offer hourly representatives half off on the off chance that you eat your dinner 1/2 hour before the beginning of your shift or 1/2 hour after your work shift just as when you are enjoying some time off. Additionally, when you are not working, you will consistently get a 10% rebate for yourself when you visit any Wendy's.
What is the dress code like at Wendy's?
This organization will supply you with certain pieces of your uniform. You will be given shirts, covers, and a cap or visor. To be a Wendy's worker, you need to look perfect and slick. There are a lot of rules to follow yet they all have to do with looking respectable to the clients. Alongside the uniform they outfit you with, you will be wearing your own dark jeans with dull shaded slip-safe shoes. Pants are not permitted.
How long is the training period at Wendy's?
The training period at Wendy's for crew members is not a separate program organized by the existing team working at the restaurant. On confirmation of employment and when you start your job, you will learn the duties and company guidelines on how to manage multiple tasks, be efficient and provide quality customer service as per company standards hands-on, as you work =, you will learn. You will be under an immediate senior/ supervisor to whom you will report and get any doubt clarified. Current crew members of Wendy's have said that it takes about a maximum of two weeks to get accustomed to the workspace and working style at Wendy's.
Wendy's Crew Member Job- Description, Their Duties, And Salary