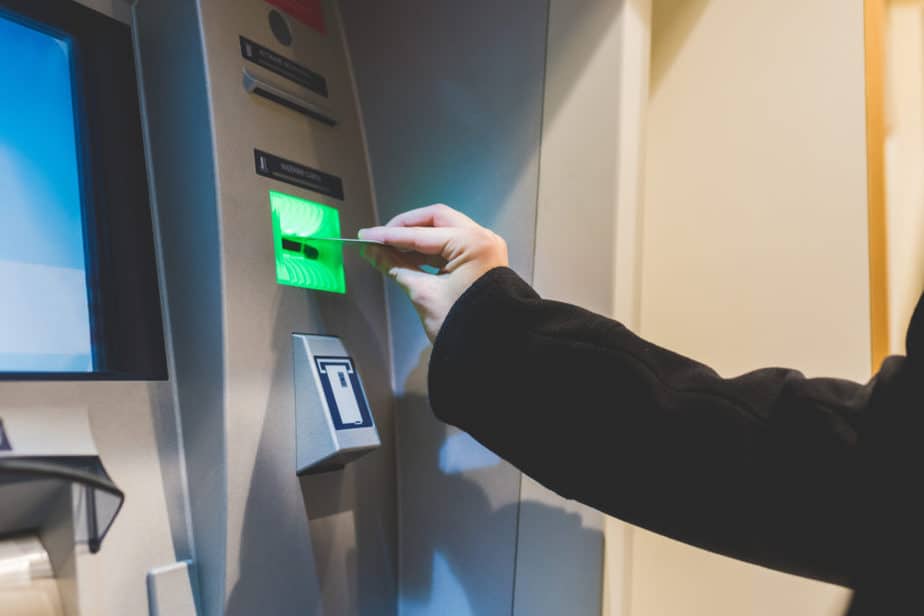 At the same time, thinking about credit cards, device payment, and other provisioning services. There is no doubt that these services provide complete flexibility to the customers. There is no question that visa provisioning service is one of the best services leading in the industry. But do you guys know What is a Visa Provisioning Service? If not, let's see what the Visa provisioning service is.
What is a visa provisioning service?
Visa is a general-purpose credit card, which we can use anywhere for anything. Before 1976, the visa program had a different name rather than a visa.
At that time, we couldn't even predict that after 50 years, the visa service would be the best technology and the best service for customers. It also provides the best visa provisioning services and consumer product options. As the world is evolving, people's needs are also evolving. They need a friendly and easy payment process.
So basically, the Visa provisioning service is a service that uses the Visa network for mobile payment. It is a Visa token service that is based on machine-to-machine services. It is a service that includes one-time payment authorization as well as enabling the secure card-less transaction.
Visa provisioning service was made to reach the needs of a customer who seeks the latest technology development and keeps pace with it. It mainly uses a bank network for more convenience. Merchants use tokenized Visa accounts for overcoming any traditional barriers.
What is Tokenization?
Well before understanding what a visa provisioning service is, let's see what tokenization is?
Tokenization is one of the best services which aims towards safeguarding the customer's information. It protects the customer's account information while purchasing anything.
Whenever a condition exposes the 16 digit number, tokenization replaces the number with another identifier called a token. It allows the merchant to process the payment without hesitation.
How does tokenization work?
Firstly you have to enroll in a Visa account which is a payment service. It is referred to as a digital wallet. While enrolling in a visa account, you have to fill in some information such as account number, birth date, security code, address, and many more things. 
After filling the form, your service provider will contact Visa for requesting a payment token which you will receive from the account issuer. Then your account number will be replaced by the token number you have received from your digital service provider.
Your token will be unique from other tokens. It will identify you by the token number. While making any payment, your token id is being shared. This is then shared with the token requestor.
This token identifies you uniquely, but it doesn't or may not last forever. Sometimes, there is a specific limit on purchasing things and the transactions made by using your mobile phone.
There is also where a specific token is available for a specific online merchant. And, it can also happen that you can use the same token for a limited time before it expires for purchasing products or making the transaction from mobile.
How can you use tokens?
You should know how the tokens are used while making transactions or payments. There are a lot of ways to protect your account in many situations. It gives a secure way of making payment transactions for eCommerce retailers.
You can use this in-store while purchasing anything while using your mobile to pay at checkout. You can also use the mobile application, which will result in the utilization of your token.
Sometimes, you will see that visa provisioning services have applied charges that will appear in your bank account. 
Here is how your payment will get initiated,
After the acquirer receives the token, the transaction process will take place. Firstly, your service provider will pass your token to the merchant who requires the token for confirmation. Then it will request authorization from the user. Visa will send the details to the issue which is your bank for authorization purposes. After that, when your bank accepts or declines, the transaction will come back to you. 
The acquirer will receive money by using the token. You can make payment to the merchant without directly revealing the credit card number.
This will prevent the need for security measures. It also gives consumers peace that no one can steal the information about the transaction from him.
Is Visa Provisioning Service Safe to use?
Sometimes people think that it is safe to use the visa provisioning service. The answer to the question is yes, it is safe to use the services provided by Visa. It is safe to use, as it provides different types of facilities. It provides transactional facilities; when a merchant accepts the card-less payment, you don't have to provide a lot of information. Your email address is the only needed thing while making the payment.
You can also use the features such as PIN authentication, which further encrypts the data while doing any transaction, whether it is contactless, which NFC is, or via Wi-Fi. It provides safety to its customers via a third-party service known as TPPS, responsible for storing the customer's data.
What is NFC, how does it impact Visa Provisioning Service?
NFC means Near Field Communication; it is a type of technology that is used within a short range. It is a wireless technology that is capable of transferring data via electronic device. This type of technology is used by Visa provisioning services for making a contactless payment.
This technology started gaining popularity in the early '20s. The contactless payment was introduced by MasterCard and Visa. This became popular mobile payment methods through Apple Pay and Android Pay.
The Newest Apple iPhone models have NFC chips, which helps them to make payments via NFC. It makes it more secure and authenticated. The visa provisioning services such as iMessage, Air Pods, and many more apps enabled for this service can securely do the payment.
How can we maintain a Visa provisioning service?
For maintaining the visa provisioning services, you need to be a consumer, organization, or individual. For individuals, maintaining the visa account is simple. They need to visit their visa account or can go to visa.com for maintaining their services. They can also download the visa app and use the SMS service, which links to the account for making any transaction. While making any transaction, an approval code will be sent to your mobile via SMS Service.
Organizations can have different methods for maintaining the visa provisioning services. They have different methods for loading their customers into their system. Sometimes organizations upload their customers via Spreadsheet by API request.
Advantage of Visa Provisioning Service
The advantages of visa provisioning services are:
Well, visa provisioning services are around 200 countries.
One of the secure payment methods.
Customizable for individual business needs.
Has a user-friendly system.
It can be used online as well as through mobile transactions.
Security isn't compromised.
It offers more control to the data for the management of the profile.
It also gives PIN authorization.
It helps to reduce the fraud rate.
It also helps to boost sales.
The disadvantage of Visa Provisioning Service
There are some disadvantages while using visa provisioning services. 
One of the significant disadvantages is that you won't be able to make any purchases on mobile apps and websites.
Visa provisioning service is a third party, so they charge additional fees.
Consumers of visa provisioning services don't have privacy on their accounts as their company is continuously tracking their movements.
It can also identify as a high risk for theft.
Sometimes your card can get fraud.
Your transaction can be canceled due to insufficient funds as a result of incorrect information.
Companies names that provide visa provisioning services
Netflix
Citibank mobile app
Starbucks
Amazon.com
Samsung
Apple
Dell 
Nordstrom
Chase Bank USA
Google
Pioneer Service.
How to deactivate visa provisioning service?
Sometimes, people like it better to pay by using their card. You can deactivate your account if you think you do not need it.
If you think that visa provisioning services are not the ones which you are looking for then, you can easily deactivate the services by doing the following steps:
You have to go to the settings of your phone.
In settings, you have to select apps in some, it may appear as an application.
After clicking, you have to select the visa provisioning service from the list which will appear.
After selecting the services, you have to click on uninstall to delete an app. These will now ensure that there will be no charges without the authorization of the user.
Deactivation is the best way to discontinue the services, and it will also save your time. If you are a person who is concerned about the security of your privacy, then deactivation is the best way, as no one will be able to make any payment without your credit card information.
Conclusion
So, now you know how visa provisioning services work, as most e-commerce websites use this service to make payments. It allows them to grow their business and also increases the number of customers.
What is a Visa Provisioning Service?