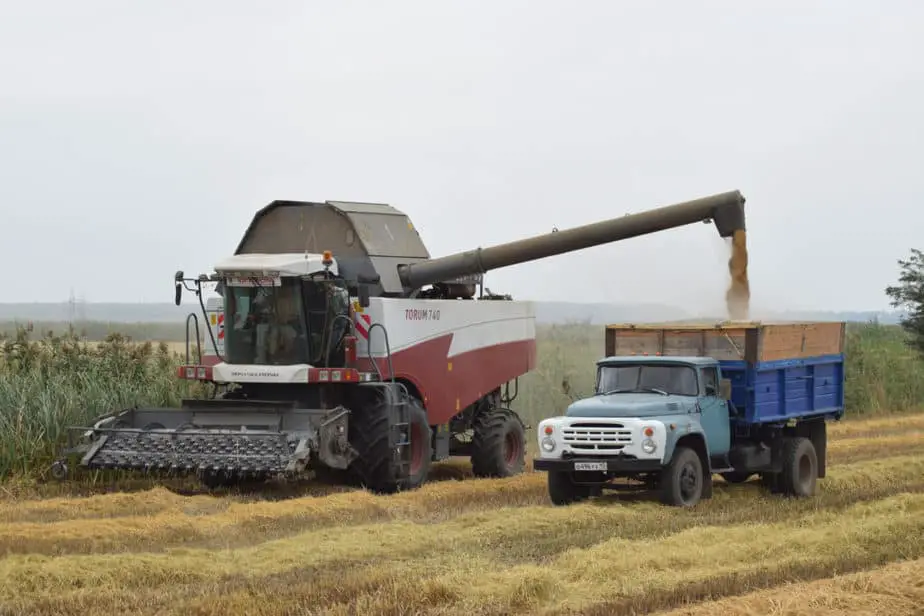 Introduction 
Walmart is a super affordable discount store that functions like a supermarket. Sam Walton established Walmart in 1962. It aims to widen its products reach by expanding its customer base. What appeals to the customers of Walmart stores is the heavy discount that it offers on its products. Walmart prioritizes its corporate responsibility and the contentment of the customers. The first store of Walmart opened in Rogers, Arkansas. The vision with which Walmart started was that true leadership is only acquired through the willingness to serve others. Walmart associates are known to be highly driven and motivated in whatever they undertake. Today's topic- Walmart Truck Unloader Job Description.
Keeping this vision of leadership and impeccable customer service in mind, Walmart keeps advertising job openings for several positions. It looks for candidates who believe in the same values as that of Walmart and work for its betterment. They should be honest, enthusiastic, and visionary. 
This article will guide you through the post of a Walmart Truck Unloader. It will help you understand the roles, functions, salary, benefits, skills required for the Truck Unloader post. If you are fond of organizing things and putting them in order, then go ahead with this article. Since the job of Truck Unloader is hectic, the salary is also decent and the job provides several benefits. 
Job Description and Duties Expected
There are several duties that a Truck Unloader is expected to perform. These include-
Truck unloaders ensure the distribution of products and merchandise throughout the store. 
They also have to put up advertising banners, displays, and other promotional materials all around the stores wherever the customers go. 
In addition to this, truck unloaders may also be asked to take care of certain customer service functions whenever required. 
They also have to sometimes interact with the customers and assist them in locating a certain product or merchandise. 
Truck unloaders have to overlook the storage of goods and ensure that the goods are kept at the appropriate places. 
They also look after the truck deliveries of goods. 
They are expected to pay attention to detail and take out stuff that may have been expired and replace it with fresh products. 
They also assist the store managers as and when required. 
They have to classify the products and sort them in the sections assigned to each category of products. 
They are also expected to be able to pick up heavy items. They also have to know how to operate weighty pieces of equipment at Walmart. 
To carry out all these functions, they have to be aware of the rules and regulations of the store. They also have to abide by safety standards. 
Since a truck unloader's job is a difficult one, the employee should be able to adapt to different situations and environments and stay out of their comfort zone. 
They also make sure that the store is clean, organized and don't hamper the customer movement and service. 
They also, from time to time have to arrange products in the backroom. 
They sometimes have to interact with drivers and vendors. For this, they need to be friendly and possess a positive attitude. 
Skills required
The job of a Truck Unloader at Walmart is physically demanding. So it doesn't require educational qualifications, instead, it requires basic skills and physical fitness. Some of the key skills include-
The truck unloader should possess concentration on detail.
They should have good organizational skills and also can work under little or no supervision. 
The employee should be able to lift at least 40 pounds or more frequently. For this, they need to be physically fit to avoid any injury. 
To load and unload the material, they also need to know how to operate heavy pieces of equipment like pallet jacks. 
The job also required working on the feet for the entire shift sometimes, so the unloader needs to be prepared for that. 
The job also requires interacting with the customers, so the truck unloader should have some interpersonal skills and the ability to communicate effectively. 
The physical fitness of the candidate will be assessed during the interview process to judge if the candidate will be suitable for the job or not. 
They should also be able to work as a team.
They should have the ability to adapt to any situation which they encounter. 
Hiring Age
Walmart hires people as young as 16 years old but only for certain entry-level positions. They are usually employed in part-time jobs. 
But for full-time jobs and those jobs that require working with heavy machinery and physical labor, the candidate needs to be at least 18 years old. 
Since a Truck Unloader works with machinery and has to lift heavy weights, then the minimum age to get hired for both part-time and full-time jobs for this position is 18 years. 
Working hours
There are both part-time and full-time jobs for the position of Truck Unloader. 
A full-time employee should be at work for around 40 hours per week. A part-time employee has to devote anything between 20 to 30 hours per week. 
The shifts can vary between day and night or even early mornings. The job duties are mainly performed when the customers are not there, to not disrupt their shopping. So a candidate needs to be flexible with their schedule to be able to adjust to the timings of the job. During peak business days and special holidays, the work hours may increase and would require working overtime. 
Salary 
The job of a truck unloader could be physically draining, so the pay range is slightly on the higher side as compared to other positions. 
The pay range is from $17.65 to $20.00 per hour, which is around 13 percent more than the national average of the US. 
If the employee has special certifications in handling types of equipment or prior experience, then the pay scale could be increased. 
Benefits
In addition to a decent salary, the employees also get additional benefits and perks for being a part of the Walmart family. These benefits include- 
All the truck unloaders at Walmart get additional employee discounts on the sale of products, both in-store and online.
They are also eligible to receive the benefit of a 401(k) plan.
The employees get paid leave, sick leave and health plans, and life insurance. 
In addition to life insurance, they get vision and dental insurance too. 
They also get an opportunity to buy and invest in stocks. 
There are several educational assistance programs for the associates as well as their dependents. 
There is a provision for parental leave.
If you are not able to work because of some injury or illness, then you are eligible for short-term and long-term disability programs. 
Keeping in mind the raging pandemic because of COVID'19, many health and safety measures are in place at Walmart. The safety and well-being of the employees and the customers are prioritized. Regular vaccination camps are held to initiate immunity amongst people at Walmart. 
Several Welfare days like Health Welfare Day are celebrated to raise awareness about the importance of physical and mental health. 
Application Process
The hiring process for store jobs at Walmart is divided into 3 stages- online application, online assessment, and interview. 
For store jobs, like Stocker and Truck Unloader, one does not need a resume. 
The first step is to fill in the online application form with relevant details such as name, email, job experience, skills, and availability, etc. 
The next step is to undergo an assessment that will judge your personality and your ability to do the work that you applied for. Personalize the answers according to the job you want. The questions will range from your approach to work, your personality, ideals, some technical details related to the job, etc.
If you pass the assessment test, then your application will be considered. After that, the candidate will be asked to come for an interview. 
Possible Interview Questions
Why do you want to work at Walmart?
Can you undertake physically demanding jobs or not?
What are your strengths and weaknesses?
Do you know anything about Walmart? What are the core values they abide by?
(Hint: integrity, respect for others, strive for excellence, and focus on customer service)
Where do you see yourself in 5 years?
How would you deal with an upset customer?
Will you be able to adjust to the work environment like a truck unloader?
Do you have any questions for us?
Conclusion 
If you can live heavy material, interact with customers, do other tasks that you are assigned, can organize well, then Walmart encourages you to be a part of their team as a Truck unloader. 
The employees get many benefits and a decent salary for this post. The job offers both part-time and full-time opportunities. There are no rigid requirements such as educational qualification and prior experience for this post. You only need to possess certain basic skills, have good physical fitness, and have the ability to adapt to situations. The employees also need to be attentive and have an eye for detail. They should also be good at interacting and communicating with other employees and managers, as well as the customers. 
Walmart Truck Unloader Job- Description, their duties, and salary