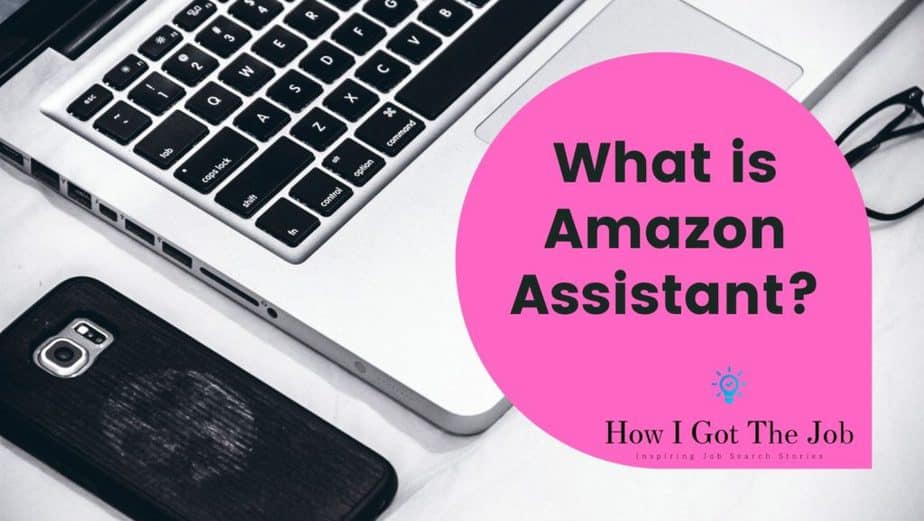 We are living in 2021; we have surrounded ourselves with the best of technology. The most prominent technology in 2021 is no doubt Artificial Intelligence and Voice assistance. About 128 million people use Voice assistance in the USA. Even the phones, which cost merely 135$, are voice assistance equipped. Today's topic- What is Amazon Assistant?
Voice assistance and AI are available in every gadget possible as of 2021. Whether it is your TV, Mobile, Laptop, or Car, you will find these technologies to help you. Voice assistants or virtual assistants are developing for years now. 
The first voice assistant was ever used in the 1960s. It was known as the first digital speech recognition. In the 2000s, Microsoft released many speeches recognition features. But in 2011, the proper form of voice assistant in gadgets was seen by Apple in the form of SIRI. And I know we all are very familiar with SIRI. 
 In 2014s, Amazon changed the game and brought in Amazon Alexa- Amazon's invention on Voice assistance. It was one of the first devices to be made for voice assistance only so that you don't have to do anything with your hands! In 2021 we quickly say Alexa switch off the lights; Alexa plays music without moving or getting up from our comfy couch. Amazon's Assistant was aimed at bringing ease to our lives. It launched Amazon Echo smart speakers in 2014 but only for its prime members. Amazon Echo and Alexa brought in the smart speaker revolution, or as we call it now, the era of voice assistance.  
Let's have a look at Amazon Alexa's timeline:- 
2014 – Amazon Echo with a voice assistant named Alexa was launched for Prime members only. 
2015 – Amazon echo was on sale for general customers as well. 
2017 – Alexa started capturing the market. 
2018 – Further features of Amazon Alexa were introduced, such as versatility of languages, etc. 
2020 – Amazon echo and Alexa were promoted as a must-have device for an ambient home, as told by amazon. It was promoted as a must-have gadget for a smart home. 
As of 2021, there are tons of Amazon Echo which have amazon assistant – Alexa as their leading player.
Amazon Echo Studio.
Amazon Echo (4th-gen)
Amazon Echo Show 10.
Amazon Echo Dot (4th-gen)
Amazon Echo Show 8 (2021)
Amazon Echo Dot (3rd-gen)
Amazon Echo Show 5 (2021)
These were just some of the models of Amazon Echo, which were very successful due to their inbuilt amazon assistant – Alexa.  
Things ALEXA can do:- 
Doing pretty much anything for you – Just on your amazon echo and say, Alexa, please play ' Levitating ' or whatever your favorite song is. And without even questioning you, it will play that particular song. You can ask for it by ordering your food or switching on or off your light. You can say, Alexa, Good night and find the lights turned off for switching off lights at night. 
Giving any information you want – Imagine you hear some random song from Alexa's playlist, and you like a brand-new song. If you are eager to know who played the music, you can ask Alexa for it. Just tell Alexa to 'turn on Song ID. ' She will introduce you to the creator of the song and the people behind it. Ask her who the president or prime minister of XYZ company is, and she will answer you in no time. It's like having an internet browser in the form of a voice assistant. 
Routines – You can make routines on Alexa, schedule your day, or even make a do-to list. You will need to download some of the applications on your mobile to customize your list, but once you have done it, Alexa is there to make you remember everything you need to do. 
Safety with Alexa – If you are worried that Alexa hears everything you say or conversating, don't worry because you can delete everything Alexa has heard. Other than that, Alexa only records conversing when it hears a wake word that triggers it. For deleting recordings, you just have to say, ' Alexa delete everything I've said. 
Announcements – If you have more than one amazon echo in your house, you can connect them and ask Alexa to announce specific details such as 'Go to bed,' 'dinner is ready. 'It's school time' or anything else. 
Hand-free calling – If you have Alexa's app on your phone, you can easily ask Alexa to call anyone, and it will dial it. You can also register your emergency contact number, which is a supported US number. You just need to say, Alexa, call for help.  
Conclusion:
So, these were some of Amazon assistant – Alexa's most common and most used features. Though Alexa has many competitions, and it is not easy for us to choose any voice assistant as of 2021, we can say that Alexa is ahead in the race. And with increasing technology, we must recommend you to have voice assistance for easy living. 
FAQS 
Is there only one Amazon Assistant as of 2021? 
Answer: Yes, as of 2021, Alexa is the only voice assistant created by Amazon. It was introduced in 2015s, and since then, it has been quite famous. 
How can I buy amazon, Alexa? 
Answer – To access Amazon Alexa, you need to buy Amazon Echo or any other Amazon intelligent speakers enabled by Amazon assistant – Alexa. 
Can you access Alexa in any language? 
Answer: As of 2021, Alexa is supported by 8 Languages which are – 
 English
French
German
Hindi
Italian
Japanese
Portuguese (Brazilian)
Spanish
Do I need to download any app for customizing Alexa? 
Answer: Yes, you need to download Alexa's app on your mobile phone to customize Alexa according to your need. 
Answer: No technology in World has proved itself 100% safe. Alexa might have some drawbacks. But it has a feature where you can delete everything it has recorded or said. 
What is Amazon Assistant?- A Clear Description