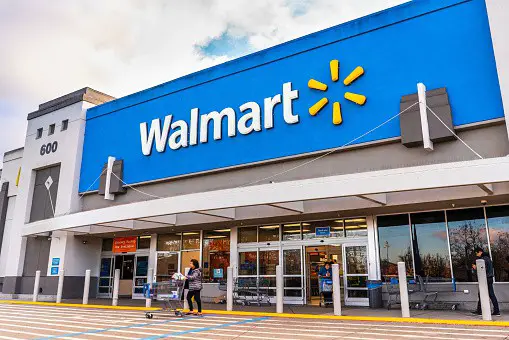 A Walmart stocker job or position is a great opportunity for job applicants who want to work as a full-time or part-timer (day or night shift). In a business operations department with few requirements and a fair starting salary. Also, Walmart has an overnight stocker position.
According to Indeed, Walmart Stocker is responsible for putting merchandise on the shelves with the range wage between $11 – $11.71 per hour. They have day and night shifts. Walmart overnight stockers work when stores are closed (do not have high customer traffic). Here, we will discuss Walmart stocker requirements, what they will do, the wage, and other things.
Walmart Stocker Job Requirements:
There are some important skills that you need to have when you want to work as a Walmart stocker:
Lift heavy objects over 25 pounds.
Understand how to operate heavy machinery such as a forklift.
Drive-in quick environments, such as adapt to different works quickly.
Completely excellent tasks.
Excellent communication skills to assist your members and customers.
Do loading and unloading deliveries.
Organized person.
If you have those abilities and you can satisfy with the position, this is an excellent opportunity for an entry-level job applicant. Time management and organization skills are important. You need to have strong physically because this job demands you to lift heavy objects, including bending and standing for long periods. When you work as a Walmart stocker who works at a warehouse, you will get various climates because you may work indoors and outdoors. You can work in a cold storage warehouse which requires work at freezing temperature or refrigerated. 
What Does Walmart Stocker Do?
Here, there are some points that Walmart stockers will do when they start their job:
Helping the customers to get the specific location of merchandise at the store.
Assisting members by purchasing decisions to get the best price.
Pushing Walmart becomes well known by promoting the company, products, and services.
Assisting with unloading truck delivery.
Responsible for merchandise prices, stockers have to adjust the prices.
Completing logs and other documents to identify more products.
Checking merchandise, stockers have to make sure products are stocked properly in their proper locations and products sold out from shelves.
How Much A Stocker Can Get Earn?
Refers to Indeed, a Walmart stocker's salary is $11.71 per hour in the United States. The estimation of salary based on 478 employees, users, past and present jobs on Indeed. Besides that, according to Glassdoor, the average base pay is $11 per hour. So average Walmart base pay scale of stocker is between $11 – $11.71 per hour.
Walmart Overnight Dairy/Frozen Stocker Per Hour in The United States (US) Updated Feb 8, 2021
Source: www.glassdoor.com (March 2nd, 2021)
How Many Hours in a week does a stocker work?
According to Indeed, there are two types of stocker work: 
Full-Time: A stocker work on an average of 30-40 hours per week.
Part-Timer: A stocker work on an average of 26-30 hours per week.
Quora's data shows that most full-time workers at Walmart work on an average of 37-38 hours per week. There are several shifts throughout the day to be filled because most Walmart stores are 24 hours. 
Stocker also may work in additional hours and overtime when the company needs it during specific periods such as Black Friday. Also, always be available to increase your chances of working, so try to be ready even to work in the early morning and overnight time. 
What The Benefits of Walmart Stockers Can Get?
Walmart provides many benefits to the welfare of the workers, this is all the benefits when you work at Walmart include as a stoker:
Health insurance for full-timer and part-timer.
Discount on in-store and online purchases.
Full-timer can get additional benefits such as 410K.
Parental leave and maternal, so workers always have time for their families.
Paid time off includes vacation, sick and parental.
Training Opportunity to push workers to grow professionally and personally without seeing the goals that associates have set.
Short-term and long-term disability because of injury, illness, or childbirth.
Education help associates and dependents.
Walmart offers education benefits for GED, professional development, language training, and high school completion.
Frequently Ask Questions (FAQs):
What is the minimum age to work as a stocker at Walmart?


The minimum age you can work is 18 years old. If you are younger and want to apply, you must be at least 16 years old with a limited Walmart position.


What is the career path at Walmart?


Walmart as the largest retailer globally, offers an opportunity for personal and professional growth on an unprecedented so that stockers can grow up better together with Walmart.


What time will the Walmart night shift begin?


Stocker at Walmart who has the night shift usually begins at midnight, and they have 1 hour for eat and 15-minute breaks.


When overnight stockers at Walmart work?


Overnight stockers work from 10.00 pm–7.00 am, they will work when the store is closed until morning to the customer.


What is the schedule of shift changes?


Walmart divide shift into three (3):

At 5.00–7.00 am end up at 1.00–3.00 pm.
Or, At 1.00–3.00 pm end up at 10.00–12.00 pm.
At 10.00–12.00 pm end up at 5.00–7.00 am.


How much does overnight stockers at Walmart can earn?


A Walmart overnight stocker wage is $12/hour, and the range of overnight stocker wage is $2 – $23/hour.


How about the Walmart graveyard shift?


Walmart graveyard shift starts from 10.00 pm–7.00 am.


How the payment system at Walmart?


The payment system of Walmart is biweekly.


Which day Walmart employees get to pay?


The day Walmart pays their employees is on Thursday.


What is the minimum wage per hour at Walmart?


The minimum wage starts at $11/hour. On March 13, Walmart said that it would pay stocker or support its e-commerce business start from $13 – $19/hour, and this depends on store location and regulation. 


Does Walmart provide safeness at work?


Yes, Walmart does. As a worker who often works at a warehouse with physical nature, accidents or injuries can happen. It follows cleaning crews and warehouse maintenance help to ensure safety codes and industry sanitation.


Does Walmart have an overnight stocker shift?


No, they have day shift stockers because most Walmart stores are 24-hour operations.


How many days until Walmart overnight stockers work in a week?


Walmart overnight stockers usually work 5 days to 7 days a week.


Will Walmart pay overtime stockers?


No, because they do not permit overtime work at Walmart. 


Will part-timers and temporary associates get health insurance?


Part-time and temporary associate workers can not get company paid-life insurance and disability coverage. They only can get cover eligible children and can not cover their spouses/partners.
So, Walmart Stoker Job, Duty, and Salary 
At this moment, the Walmart stocker job is flexible work to choose because you can work as a part-timer or full-timer. If you want to work as a Walmart stocker, owe the requirement backgrounds. Once the most important thing has to remember is, you need to have strong physically because this work takes a lot of energy indoors and outdoors with the climates' various temperature. Besides that, you will lift heavy objects. The salary of Walmart stockers starts from $11-$11.71 without overtime work. 
 If you do not want to be Walmart Stocker because it requires strong physically, but you still want to work at a warehouse or operation department, you can play an important role as a freezer, cooler, and deli stocker team in operations and sanitary conditions. This job in the Deli Department will put you on the first-lines of customer service. If you still have further questions, do not hesitate to leave the question in the comments section below. 
Also read Kroger Careers: Job Application, Salary & Benefits
Walmart Stocker Job Description, Salary, and Duties