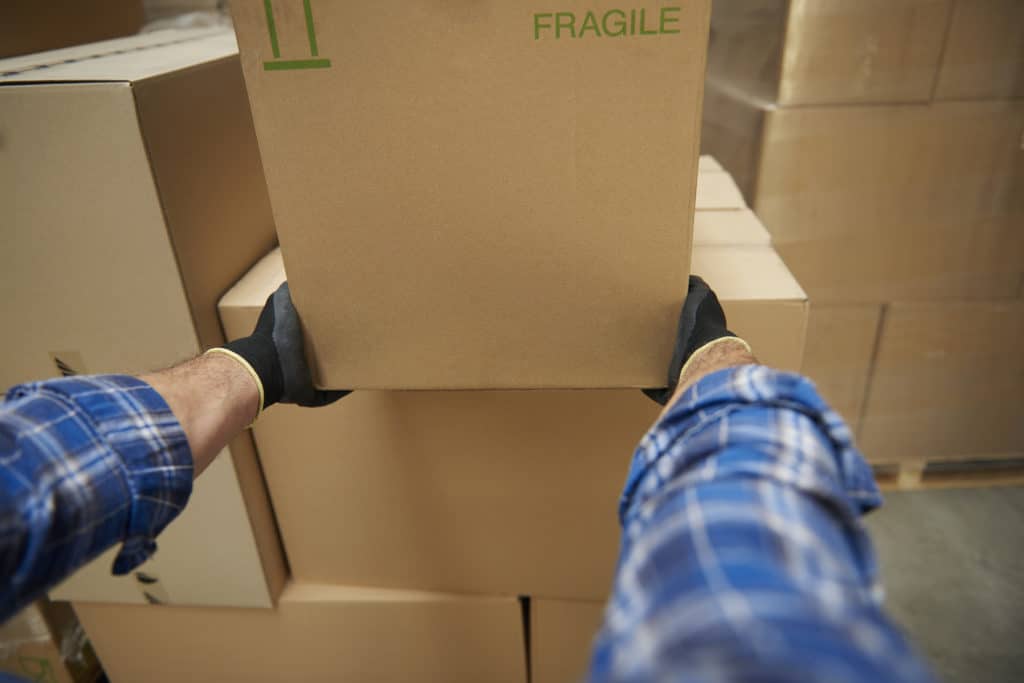 In this article, you will find the complete UPS Sorter Job Description.
What is UPS?
United Parcel Service is one of the largest and trusted courier companies working worldwide. It is an American Multinational shipping and receiving company founded by James E. Casey in august 1907. It was originally called ad American Messenger Company. UPS has its headquarters in Atlanta, Georgia, and the United States.
What does a UPS sorter do?- UPS Sorter Job Description
The task of a UPS sorter is to scan and label the packages to determine correct grouping and to put the packages in a separate box to deliver to their destination. The box is then moved to the delivery area from where it is transited to its location. You have an option to choose from the three shifts referred to as "sorts": Day Sort, Twilight Sort, and Night Sort. You can work in UPS as a sorter full-time and part-time as well.
What are the requirements/ skills needed for a UPS sorter?
You need to be at least 18 years old to be eligible.
You should have good communication skills. Since you are going to work as a team, you must communicate well with your co-workers.
You need to be disciplined with your work and be able to follow the instructions properly.
You need to be able to perform repetitive tasks.
You must be physically fit to work for long hours without breaks.
You need to be able to read and memorize postal codes.
If you have previous warehouse experience, it would be considered an asset.
There is no specific educational requirement for this job but a high school diploma is preferred.
What are the responsibilities or duties of a UPS sorter?
To read the labels to ensure proper further processing.
To work as a team member.
To track package information using scanners. 
To sort the packages according to their locations.
To follow safety guidelines for handling a package.
To fulfill company expectations by reaching work goals.
To ensure that the packages are not damaged throughout the process.
What are the working hours of a UPS sorter?
Depending upon the number of packages, the working hours are always changing. For example, during peak season/ holiday season the number of packages is more thus you have long working hours. For part-time, the working hours can be between 3 to 5 hours depending on the number of packages you receive. For the day sort, the timings are 1 pm to 5 pm. For the twilight sort, the timings are 6 pm to 10 pm. For the night sort, the timings are 11 pm to 3 am. And for the sunrise sort, it is from 4 am to 8 am.
How much does a UPS sorter make?
Depending upon the work and seniority, the UPS sorter makes around $12 to $25 per hour on an average.
What are the pros of a UPS sorter?
UPS will pay for your tuition. There is a whole program that they offer which covers your tuition fees for community college students.
The benefits are good. UPS takes care of its employees. The pension and retirement plan is quite good. They also provide health insurance and vacations. Stay for the long haul and it will pay off.
The union is strong. 
You can make some extra money. Since UPS pays for the number of hours, you can work extra hours to earn more.
If you are injured while at work, they will pay your hospital bills and cover your medications.
You get more energetic while working at UPS. 
Your hands will be more speedy. The reaction time you get from working here is impeccable.
You can build up your confidence. Seeing yourself improve in terms of power and stamina at UPS can give you that slight push to approach life with more confidence.
You will gain some physical fitness since you will be doing continuous work which will burn lots of calories. Some people have actually lost quite a few pounds while working in UPS.
What are the cons of a UPS sorter?
You have to stand for a long period of time. Since the working hours are less than 5 hours, there are no breaks in between. And for your job, you are required to be standing for the whole time.
You are going to sweat so bad. In the warehouse, you will hardly find an air conditioner. Also, there are a limited number of fans.
If it's not a peak or holiday season, the number of hours available for you is limited to 20 to 23 hours per week. And to derive the benefits from the company, your working hours must be at least 80 hours for a month.
You will be working in the same warehouse all the time which may stress you out a bit.
It's a lot of labor. If you are not physically fit, you may get fed up easily with the continuous work.
How to apply for the job as a UPS sorter?
You can apply for UPS jobs online with the following steps:
Go to the website called usp.com/careers
You need to create an account before applying. 
Select to work as part-time or full-time.
Then select where you want to work.
Select the states and cities where you may be able to work.
Click the position that is closest to your location and apply.
Once you've applied and if the sorts are available, they will call you for an interview. So be fully prepared and give your best.
Some key points you should know if you are applying for the job in UPS as a sorter:
You must wear work boots while at work for safety purposes. It is mandatory.
For the entire week after joining, you will be doing paperwork. You will be signing lots and lots of forms such as safety forms and harassment forms. So do not expect to start working immediately after joining.
You will learn about your work and about UPS once you are hired.
They don't have a set schedule. They will tell you the working hours before joining but once you are hired you will realize that there is no fixed time. So basically whatever time they choose to finish is the time you leave. It depends on the number of packages.
Since the working hours are less than 5 hours, there are no breaks in between.
Conclusion
If you have some time on your hands and want to keep yourself busy with something or other, I will definitely suggest you apply for the sorter job in UPS. Especially if you are a teenager with no educational degree, this would be a perfect opportunity to earn some money. Also, during the holiday season, the number of vacancies is high and that's the reason why you will get a job in UPS easily. So this was the complete description of the UPS sorter job. 
UPS Sorter Job Description- Their Salary, and Duties