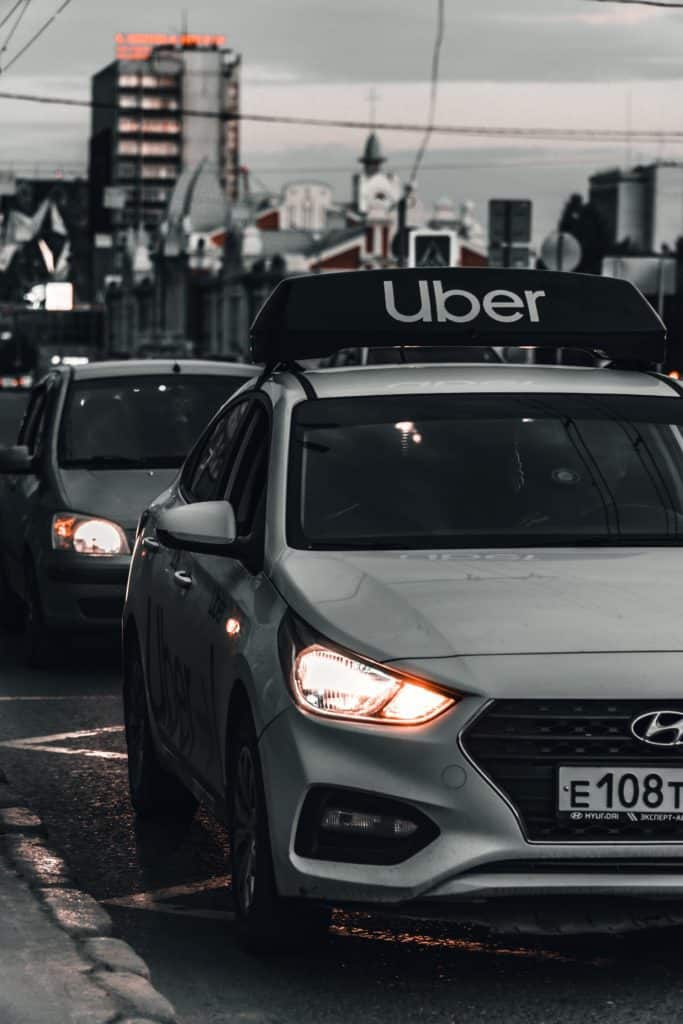 Uber, also known as Uber Technologies, Inc., is a popular American technology company with a worldwide presence. They are headquartered in San Francisco, California. Garret Camp and Travis Kelenick were the founders of the company in 2009. Being one of the largest firms in the gig economy, they operate in 900+ metropolitan areas over the world. Several services such as ride-hailing, food delivery, package delivery, couriers, and freight transportation are provided by them. Recently, they also partnered with Lime to manufacture electric bicycles and motorized scooters. In this article, we are going to talk about Uber Freight Drivers and will go deeper in-depth about this job. Let's know about Uber Freight Driver Job.
Offering data tools to carriers and shippers, Uber Freight was launched in 2017. Truck drivers with cargo that needs shipping are matched with the Uber Freight app. They also claim to help tender loads from start to finish and help shippers tender loads faster.  Hence, Uber Freight is revolutionizing the way the trucking industry does business. We will go more into detail below. 
Description
The Uber Freight job is perfect for anyone interested in driver jobs, and particularly someone who can drive a truck. Drivers and carriers are connected with shippers through a convenient mobile app. Uber Freight also offers transparent pricing and easy-to-use tracking and logistics tools. 
The payment process for drivers, logistics, and booking is simplified by Uber Freight. Registered users on the Uber Freight app can browse available loads based on preferences such as home base, shipping lanes, or cargo types. Shippers will post their needs on the app and a driver can respond to them. 
The transparent price quotes based on carrier rates can be seen in the app. For owner-operators, the job search process is simplified to a great extent. 
Booking loads is easier on the app than coordinating with individual shippers.
There is a reliable network of vetted shippers to which an Uber Freight driver has access. They have ongoing business needs, so a driver can choose to stay as busy as they like. 
After a load is booked and the driver is on the road, the app allows both the carrier and driver to get real-time updates and shipment status. Any additional changes by the shipper are also easily found out through the app. 
Document management is also simplified as the proof of delivery can be submitted directly in the app and payment will be received in 7 days without any charge. 
How to use the Uber Freight app
The Uber Freight app is used for all Uber Freight activities which can be downloaded on Android and App Store. 
Automatic notifications of available shipments with a clean interface are featured in the app. 
The first thing is to browse available loads, which is quite an easy process. The start and end destination, distance, and rate can be easily viewed inside the app. If the details are satisfactory, then a driver can tap on 'Book Load' to book it instantly. The driver must ensure that the carrier is ready to transport the load. 
There's also a 'Smart Loads' feature in the Uber Freight app which analyzes a driver's history to find loads that match their preferences in terms of cargo types, lanes, and more. When a load matches a driver's preferences, it automatically sends a notification. 
Proof of delivery is to be submitted whenever a driver has successfully finished with a shipment or delivery. Proof of delivery can be submitted in the app and a driver will receive a payment within seven days of submission. To submit the proof of delivery, a driver has to open the app and tap on "I'm Unloaded". Upon tapping this, the app prompts the user to take a photo of the signed proof. Once the driver has successfully submitted the clear and legible photo of the signed proof, then getting paid will be easy. 
Payments and Salary of an Uber Freight Driver
The salary depends on several factors. 
The greater the mileage, the more the payment is for drivers. Market conditions are what the rates rely upon. An average Uber Freight driver gets paid approximately $21.22 hourly. They offer upfront pricing, which means that the price an individual sees is the price that the individual will be paid. The Uber Freight jobs don't pay more. However, it is easy to spend more time driving.
A steady cash flow is ensured and maintained by fast payments. An average Uber Freight driver would earn around $32,494 per year. However, this figure also varies from state to state. 
Requirements
Account to Uber, to create an account, an individual must have their MC or DOT number and must be an authorized carrier. At least $1,000,000 in auto liability coverage and $100,000 in cargo liability coverage are also required by an individual. Remember that Uber Freight is currently operating in the continental United States only. 
People who don't have their MC or DOT number, have to check if their carrier is signed up in the Uber Freight app or not. For being an Uber Freight driver, an individual also has to be at least 21 years old or above and they also need one full year of US licensing history. 
Truck requirements
Drivers for Uber Freight need to have a 53' dry van or reefer. A truck must comply with state and federal regulations, otherwise, there aren't any strict requirements. Hence, it is also easy for drivers. 
How to apply to drive for Uber Freight
For a person with MC or DOT number or a person who is an authorized carrier, then the following procedure should be followed – 
Go to the Uber Freight sign-up page. Enter the phone number. Then add the full name, email address, and create a password. Add a password that is easy to remember. This password will be needed to sign into the Uber Freight app. 
Provide the relevant documents. Next, the person will be prompted to submit – MC or DOT number, valid certificate of insurance (COI) that evidence auto and cargo liability, bank account information (to receive payments as direct deposit), and state-level motor carrier registrations or permit. 
Fill in the broker-motor carrier agreement. This agreement will showcase the legal obligations both sides will have when working together.
Downloading the app
When Uber accepts an individual's application, then the person can download the Uber Freight app and log in to their account using the email and password they provided. If a person works with a carrier that uses Uber Freight, then also it is possible to download and sign in to the app. A carrier can also send an invitation to the driver using their phone number. 
How to get hired
Once an individual has applied, it takes about 2-3 weeks for Uber to respond. An interview is usually taken on the spot and if they like a person's abilities, then the individual will be hired immediately. The questions asked are fairly easy, as they require good drivers for freight and that can be seen in how fast and efficiently a driver works. 
Benefits
There are several benefits of working with Uber Freight. As a driver, quality screening is offered. All Uber Freight drivers are screened and rated while they are delivering shipments. They are also checked on what kind of vehicle they are using, safety ratings, and insurance coverage. Flexibility is another benefit which is offered to Uber Freight drivers. Drivers can choose delivery timings according to their availability and the kind of truck they have. They can also choose the kind of load they want to take with them. Another great benefit that is offered to the drivers is the simplicity of using the app. The mobile app can be easily used to gather documents in one place, eliminate phone call needs, and emails, etc. Scheduled shipments, ongoing shipments, and completed shipments can be easily tracked via the app. 
Additionally, shippers also have the freedom to shop around for good prices. 
Frequently Asked Questions
Some frequently asked questions about working at Uber Freight are as follows-
What is Uber Freight Plus?
Uber Freight Plus helps drivers offset common experiences. The Uber Freight Plus Program's eligibility criteria are to book one load every thirty days using the Uber Freight app. Several discounts can be offered to the Uber Freight Plus program members. A few benefits are – 
Up to $0.20 per gallon fuel savings.
Up to 50% savings on truck parts.
Phone plans – monthly discounts.
Up to $16,000 of savings when buying a new truck. 
Can the rates in the app be negotiated?
No, the rates cannot be negotiated. Rates are non-negotiable. Both carriers and shippers have to comply with the norms.
Uber Freight is used by what shippers?
All businesses use Uber Freight. A crucial role it played in the supply chain. As long as materials are legally allowed to ship using dry vans or reefers, they will be shipped by Uber Freight. Drivers can be transporting anything from beverage cans to tiles. 
Uber Freight Driver Job- Description, And their Salary