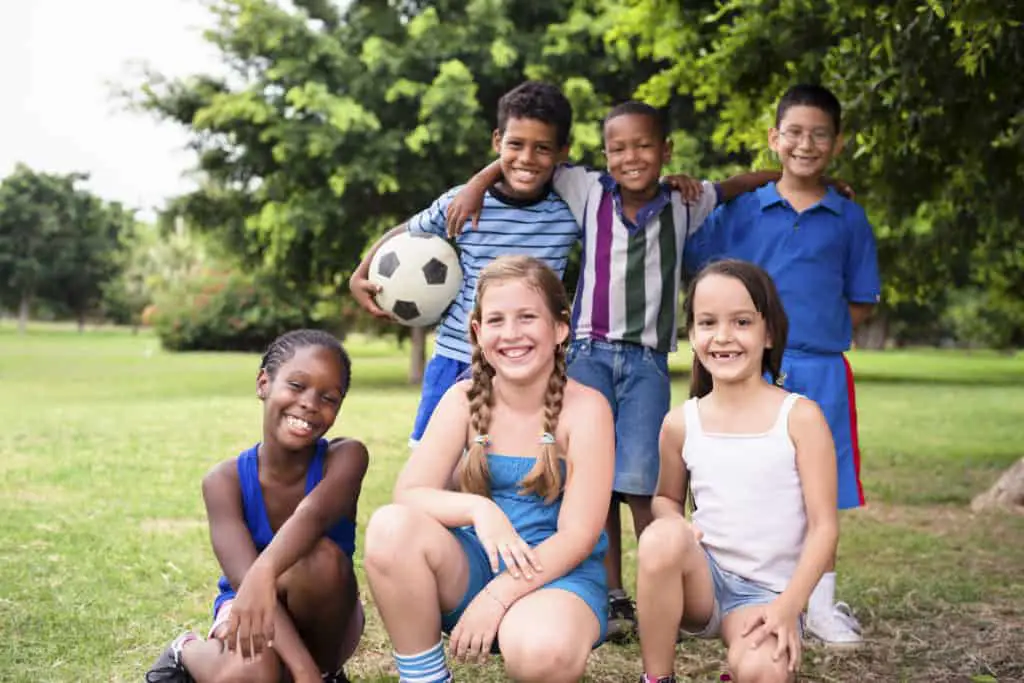 Introduction
Summer Camps are one of the best recreational activities for kids. But there is always a concern about their safety and holistic development because parents can't be with them all the time. So, to ensure their safety and provide learning opportunities to them, we have a summer camp counselor. Besides their primary duty to counsel the children, they also look into a broad range of activities. So to enhance your understanding of the same, we will give you an in-depth analysis of the summer counsel job description. 
What does Summer Camp counsel do? 
Summer Camp Counselor is responsible for coordinating and supervising the summer camp for the children in the age group of seven to sixteen years. They are in charge of arranging the summer camp trip, deciding the activities and planning the sports like swimming. They are thus in complete charge of the trip. A detailed list of duties and responsibilities of Summer Camp counselor is given below: 
Planning the summer camp activities like arts and crafts, skill-building, etc., and properly monitoring them. 
Guide and lead the children and teenagers in the summer camp
From escorting a child to monitoring his activities, the summer camp counselor has to be very vigilant. 
Taking proper care of the child's behavior and informing the parents in case of bad behavior. 
They teach basic skills like maths, reading, writing, and much more in children for holistic development. 
For the physical fitness of the summer camp attendees, they teach fitness exercises to the children. 
They might also engage in storytelling, singing, dancing, and other such related activities, at the camp. 
Duty to coordinate with other summer camp organizing staff members to ensure proper facilities for the attendees. 
Take care of the needs of individual summer campers. 
Responsible for the safety and well-being of the people in the camp besides ensuring proper discipline. 
The other activities that they might engage in, to make the summer camp interesting are: Canoeing, hiking, archery, cooking, swimming, and much more. 
Ensuring the proper first aid, in case of emergency is also their prime responsibility. 
They need to be proficient with first aid and emergency safety protocols like CPR etc. for the safety of the campers. 
Keeping the site clean and instructing the attendees to keep the place clean is also their job. 
Teaching the students about living peacefully with nature without harming it is another aspect of their duty. 
They have to maintain a record of those attending the camp and write down the phone numbers, proper attendance, and other such information, for an emergency. 
Summer Camp counselor also ensures that all the much-needed goods for the proper execution of summer camp are in place. In case of anything missing, they have to ensure its supply in advance. 
In case of any conflict between two or more students or teenagers, the summer camp counselor will resolve the same. 
A summer camp counselor must emerge as the role model for students for nurturing basic skills like sportsmanship, cleanliness, harmony, punctuality, discipline, etc. 
A summer camp counselor is on 24*7 jobs when posted in a camp. Therefore you need to fulfill all these duties with due care, the whole day. 
What are the much-needed skills to pursue the career of Summer Camp Counselor? 
You will need an aptitude for sports because camping is about recreation and fun.
Able to lead the group efficiently and teach basic camping etiquette to children. 
A responsible person who can ensure the safety of others and remain vigilant.  
You will require the ability to survive in the wilderness and teach others the habit of co-existing with nature. 
Proficient with basic first aid and medical procedures for emergency use. 
Possess organizational skills to properly plan the trip and prevent any mishap. 
Skilled in monitoring the people together, understanding individual needs, and preventing any conflict. 
Good communication skills to interact with children and parents to develop trust. 
You must be energetic and patient to cope up with children in the camp. 
Must have a thorough understanding of the natural plants and objects like poisonous plants, insect stings, etc. 
The Educational skills required for this job: 
If you want to apply for the job of a summer camp counselor, you must at least have a high school diploma. 
Preference is given to candidates with drama, athletics, tourism, and arts & Crafts degrees. 
It would help if you are experienced in dealing with children, monitoring the group, or organizing such camps. 
Some recruiters might also require a certification in first aid and CPR administration for recruiting you. 
Your proficiency in sports, arts and crafts, and other recreational activities is also a prerequisite for this job. 
Some companies might also ask you to pass the drug test before applying for this position. 
What is the expected salary of a summer camp counselor? 
In this job, a person can get almost 9.31 Dollars per hour.  A newly employed summer camp counselor can earn $7.50/hr while experienced ones can make up to $11.50/hr. This figure may vary according to the company, experience, education, and the working place. 
FAQs
What is the most crucial thing in the resume of a summer camp counselor? 
Answer: Organisational skills are one of the most important things that the recruiter looks for in the resume. As a counselor is expected to organize various activities for campers and interact with them, a camp counselor is incomplete without organizational skills. Besides this, they must be proficient in skills mentioned above like leadership, vigilance, basic first aid, etc. 
To whom does a summer camp counselor report? 
Answer: Summer Camp counselors report to summer camp supervisor. The summer camp supervisor has to monitor the summer camp counselor and ensure that he plays his role effectively. They guide the counselors and handle big tasks. 
How to become a good camp counselor? 
Answer: A summer camp counselor must become a role model for others through his professional and polite behavior with parents and children. Besides the above-mentioned skills, they must be adaptable to the environment. A good counselor will also look for new innovative ideas to bring fun and enhance campers' learning. 
What are the advancement opportunities in this career? 
Answer: The position can advance from seasonal counselor to a full-time summer camp supervisor. You can be promoted to the position of the camp director if you gain an additional degree in management and marketing. With experience, your chances of promotion in this career increase. 
Summer Camp Counselor Job Description