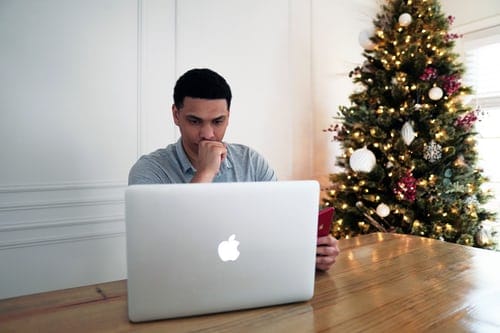 At Publix, careers opportunities range from a wide selection specializing in several areas. Choosing from seven different career areas, any individual can find a reason to work for Publix while utilizing the skills they've acquired beforehand while picking up new ones as well. 
Stores | Publix Careers
Positions: Retail jobs vary as there are non-management and management positions that allow anyone to grow. If you're looking into working in the bakery, there are many positions one can choose. One can choose from Bakery Clerk, Baker's Apprentice, and Cake Decorator, giving one full access to a hands-on experience. There are opportunities within the Deli department like Meat/Seafood Clerk, Meat Cutter Apprentice, and official Meat Cutter. There are other positions which range from Cashier, Cleaning & Sanitation, Front Service Clerk, Produce Clerk, Floral Clerk, and more. There are even positions that specialize in areas such as Wine Specialist and Pharmacy Technician. 
Age: Age ranges depending on the position sought by the applicant allow individuals to grow once hired. From 14 years old (Cashier, Front Service Clerk, Floral Clerk), 16 years old (Bakery Clerk, Grocery Clerk, Produce Clerk, all the way to 18 years and above (all positions listed). 
Pay: Management positions also range from Assistant Department Managers ($50k/Yearly), Department Managers ($70k/Yearly), Assistant Store Managers ($87k/Yearly), and Store Managers ($124k/Yearly). Publix sees their retail workers as valuable employees who deserve opportunities to advance within their career field with promotions and pay raises. Promoting within is something Publix takes seriously, as each employee is a priority. Non-Management positions earn on average over $30k/Yearly while working full-time while also having a clear path into a management position. Management positions receive not only a bigger paycheck but retail quarterly bonuses as well. The average earning for managers range from entry-level (estimate of $53k/Yearly), while seasoned store managers receive around $123k/Yearly. Not to mention options to have shares in company stocks.
How to Apply?
To apply for a store job, head on over to storejobapplication.publix.com to check what best fits you.
Distribution and Logistics
Purpose: With several positions to choose from in Distribution and Logistics, it's good to know that there's more to the name than believed. D&L deals with shipping, receiving, storing, monitoring inventory, and maintaining a clean environment. D&L also performs preventive maintenance and repair for company trucks and even prepping hot meals for Publix associates with cafeterias. 
Positions: Positions range from Distribution Operator (18 or above), Forklift Operator (18 or above), Frontline Supervisor, Inventory Checker (18 or above), Order Checker (18 or above), Warehouse Person (18 or above), Fleet Maintenance Technician, and Truck Driver. Positions revolve around food range in Cafeteria Team Leader (20 Years of age), Cook (18 or above). There are many other positions in the Warehouse, such as Stocker (18 or above), Dock Person (18 and above), and Warehouse Administrative Assistant (20 or above). One aspect of the department that's important is transportation. Positions range from Tire Repair Response (21 or above), Transportation Operations Coordinator (18 and above), Fuel Island Attendant with CDL License, and Carrier Relations Analyst.
Location: High-velocity warehouses residing in Florida are located in Boynton Beach, Jacksonville, Orlando, Lakeland, Miami, and Sarasota. There is also Lawrenceville, GA, and McCalla, AL. Lakeland holds a chart, low-velocity, Dairy/boxed meat, and Produce warehouse pharmacy warehouse, while Orlando, Florida, locates a Pharmacy Warehouse. 
How to Apply? 
Head on over to The Publix Jobs Center to see what positions are available and what best fits you. 
Information Technology
Positions: There are over 1,000 technical professionals who dedicate their time maximizing the value of the company. Publix always looks into investing in new technology, architecture, infrastructure, and integration platforms. Positions in Information Systems include Associate Customer Technical Support Analyst, Customer Technical Support Analyst, Information Systems Technical Support Technician, Programmer, Programmer Analyst, SQA Test Analyst, and Systems Engineer. 
Duties: Duties range but are not limited to supporting the financial EFT network for point-of-sale and all ATM transactions made in Publix stores. Employees who work within Information Technology also overlook a wide area of local networks connecting thousands of computers in stores, offices, distribution centers, and manufacturing plants. 
How To Apply?
To apply for any positions in Publix's Informational Technology department, head on over to Publix Job Center and check for any openings currently available. 
Pharmacy 
Publix is known for several things, and one of them is its trustworthy Pharmacy. Each Publix Pharmacy tries its best to deliver the best medicine with state-of-the-art technology and the perfect team assisting behind-the-scenes. 
Positions: There is a selection of positions to choose from depending on experience as well as education. Publix Pharmacists are loving and well-being employees who are the source of advice and guidance. Publix Pharmacists are Pharmacists first but must also learn to connect with the customers as a loyal customer base matters not only for business but for the community. Being healthcare professionals is just one part of the job; the other is to lead many of the community through their medical journeys by providing the best medicine. Pharmacy Technicians are a vital source to the world of healthcare as they are the ones creating the needed medicine for everyday individuals.

While Technicians are responsible for dispensing prescriptions, they hold value as teammates that allow a Pharmacist's mission to be achievable. Technicians will assist Pharmacists with immunizations, health screenings, and medication therapy management. Technicians are reliable and detail-oriented team players who assure the Pharmacists that anything is possible. Pharmacy Operations positions deal with either the central, specialty, and corporate pharmacy departments. Believe it or not, Pharmacy Operations are the backbone of the Publix Pharmacy in general with everything they do. Pharmacy Operations deal with filling high-cost, high-volume prescriptions with the assistance of robotics. Pharmacy Operations provide support to customers to help them achieve their health and wellness goals. All of this takes place either in Publix retail stores and select hospital locations.

Opportunities for students or post-grad are also available as there are Publix Pharmacy Interns & Graduate Intern Pharmacists. Publix always offers year-round intern hours for Pharmacy students to advance their studies while learning in a real-life work environment. Graduate Intern programs are also available as they eventually lead to highly rewarded Pharmacy careers. The main benefits of these programs are allowing students and new graduates to dive into the world of Pharmaceuticals. Interns can earn state-specific hours while working alongside licensed Pharmacists and observing what their everyday functions would be. The experience gained is invaluable as being up-close and personal with the team behind a trusted Pharmacy can never be bought. 
Community: Community is important to Publix Pharmacy as health and well-being are always promoted. From the Atlanta Marathon, Gasparilla Health Week, flu clinics, screening programs, and other health- and wellness-related events, Public Pharmacy always seeks ways to help. 
How to Apply?
To apply for positions relating to Publix Pharmacy, head on over to the Talent Application Gateway. 
Industrial Maintenance 
Publix holds many functions, but it takes a lot to keep those functions going. Industrial Maintenance ensures that all mechanical equipment is in the best of its conditions so Publix's everyday duties can go accordingly. These all range from mechanical equipment, powered lift equipment, automated shelves and racks, boilers, compressed air, water, and refrigeration systems. Industrial Maintenance must make sure that all equipment stays efficient, safe, and complies with regulatory guidelines. Keeping shipping and receiving systems working accordingly and ensure the best practices followed with refrigeration. 
Positions: Positions range from Equipment Lubrication Specialist, Manufacturing Maintenance Technician, Parts Coordinator, Plant Engineer, Building Maintenance Mechanic, Lift Truck Maintenance Technician, Distribution Maintenance, Compressor Rebuild Technician, Electrician, Process Safety Management Coordinator, and Refrigeration Technician. All positions play a part in ensuring the safety of others by playing specific roles in maintenance. 
Locations: Industrial Maintenance associates perform their duties in select locations such as Florida (Boynton Beach, Deerfield Beach, Jacksonville, Lakeland, Miami, Orlando, and Sarasota), Georgia (Lawrenceville), and Alabama (McCalla). These all range from two bakery plants, three dairy plants, one deli plant, three fresh food plants, and one printing services facility. 
How To Apply?
To apply, head on over to the Publix website under current openings to check out what might fit you. 
Corporate
Corporate deals with many functions that play a vital component in the success of the Publix franchise. Over 3,000 positions support stores, distribution facilities, manufacturing plants, and others as HQ in Lakeland oversees all. 
Departments
Benefits: The Benefits Department does plenty in making sure that all employees have the right assistance. The Benefits Department always tries to find ways to support each associate's family is taken care of while being able to retire and hold company stocks. 
Structure: With four different sub-departments, there's much to be appreciated and observed through The Benefits Department. Group Benefits deals with the health and welfare benefits (dental, life, long-term disability insurance, etc.). Retirement deals with employee's stock ownership and 401(k) plans, including administering eligibility and enrollment. Stockholder Services is responsible for its stock plans as the group acts as a registrar and transfer agent for Publix's stock. Benefits Administration deals with strategic benefits planning, financial and data analysis, project management, contractual/regulatory compliance and reporting, vendor procurement and management, and communications planning and development.
Positions: Positions range from 401(k) specialist, Benefits IT Technical Analyst, Group Benefits Customer Service Agent, Group Benefits Manager, Group Benefits Processing Supervisor, Group Benefits Team Lead, Health Benefits Coordinator, Mail & Customer Service Support, Manager of Health & Welfare Benefits, Manager of Stockholder Services, PROFIT Plan Technical Claims Analyst, Project Manager, Retirement Manager, Stock Programs Compliance & 401(k) Supervisor, and Stockholder Services Processing Support Analyst. 
How to Apply?
To apply, head on over to the Publix Jobs Center to search for open positions that may fit you. 
Corporate Purchasing 
Corporate Purchasing deals with what is in the store depending on the quality given to customers. This Department deals with establishing specifications for store-brand products, monitoring inventory levels, negotiating the purchase price, maintaining optional products, develop store-brand items, develop training manuals, and develop store department procedural guides. 
Positions: Positions range from Business Development Directors, Buyers, Category Analyst, Category Managers, Clerks, Dairy/FF and GM Merchandiser, Forecaster, Planner, Quality Specialist, Retail Coordinator, Retail Improvement Specialist, Technical Coordinator, Technical Specialist, Warehouse Replenisher. 
How to Apply?
To apply, head on over to the Publix Jobs Center to search for open positions that may fit you. 
Facilities
Facilities are responsible for designing, constructing, maintaining, and procuring capital equipment for all retail stores/support facilities. 
Structure: The structure of the Facilities Department comprises four groups listing from Facilities Design, Facilities Construction, Facilities Purchasing, and Facility Services. All four groups play important roles in keeping the Publix structure inline, whether for stores, warehouses, and more.
Positions: Positions range from Administrative Support, Architect, Business Support System Administrator, Clerk III SAVE Program, Delivery Truck Driver, Electrical Engineer, Facilities Office Project Manager, Facilities Purchasing Coordinator, Facilities Services Equipment Technician, Furniture Technician, Industrial Design Manager, Maintenance Coordinator, Mechanical Designer, Procurement Manager, Refrigeration Coordinator, and Retail Setup Coordinator.
How to Apply?
To apply, head on over to the Publix website under current openings to check out what might fit you. 
Finance 
Finance is composed of three departments ranging from Business Analysis & Reporting, Corporate Accounting, and Payroll. Their roles comprise keeping track of financial results, crunching numbers, and assuring all Publix Employees get paid accordingly. 
How to Apply?
To apply, head on over to the Publix website under current openings to check out what might fit you. 
Human Resources
Human Resources ensure that employees are heard and never ignored while working for this company. While Publix promotes community, HR makes sure that everyone feels a part of this community. 
Positions: Positions range from Associate Relations Specialist, Compensation Specialist, Employee Assistance Program Clerk, Employment Office Clerk, Training Developer, Training Specialist, Survey Analyst, Policies/Procedures Specialist, HR Business Analyst, HR Development Consultant, Job Analyst, Selection Systems Clerk, Corporate Recruiter, Diversity Recruiter, Employment Branding Specialist, Retail Staffing Specialist, and Seasonal Staffing Specialist.
Legal & Risk Management
Legal & Risk Management makes sure that Publix does everything by the book. There are two departments within Legal & Risk Management which comprise of Corporate Legal and Risk Management. 
Positions: Positions in Corporate Legal range from Attorney, Contracts Administrator, General Counsel, Legal Assistant, Paralegal, Senior Attorney, and Staff Attorney. Positions in Risk Management range from Administrative and Support Clerk, Bill Review Analyst, Data Entry, General Liability Analyst, General Liability Legal Assistant, Medical Case Administrator, Occupational Health Analyst, Occupational Health Analyst, Workers' Compensation Adjuster, Workers' Compensation Analyst, and Workers' Compensation Claims Support Assistant. 
How to Apply?
To apply, head on over to the Publix Jobs Center to search for open positions that may fit you. 
Marketing
Publix's marketing team makes sure that its image is accessible to the everyday consumer. Besides research and creativity, Publix always seeks new ways to grab the public eye honestly and excitingly. 
Positions: Positions range from Ad Layout Artist, Bilingual Ad Letter Clerk, Category Marketing Manager, Consumer Research Analyst, Copywriter, Field Marketing Research, Market Research Analyst, Production Coordinator Studio Designer.
How to Apply?
To apply, head on over to the Publix Jobs Center to search for open positions that may fit you. 
Public Affairs
Publix always looks to make an impact, which is where Public Affairs comes in. Six public affairs teams are listing from Corporate Communications, Customer Care, Government Relations, Media and Community Relations, Social Media, and Special Projects. From posting Publix News to the Leadership Conferences, Public Affairs always strives to get the word out. 
Positions: Positions range from Corporate Communications Developer, Customer Care Agent, Customer Care Analyst, Customer Care Developer, Customer Care Manager, Customer Care Specialist, Equipment Manager, Government Relations Administrative Assistant, Government Relations Manager, Media & Community Relations Clerk, Media & Community Relations Manager, Retail Communications Specialist, Social Media Manager, Social Media Specialist, Special Projects Clerk, Special Projects Manager, and Video Producer/Director. 
How to Apply?
To apply, head on over to the Publix Jobs Center to search for open positions that may fit you. 
Real Estate
Real Estate is directly responsible for looking for new store locations. The Real Estate Team comprises four smaller teams. Asset Management, Market Strategy, Real Estate, and Administration.
Positions: Positions range from Asset Specialist, Property Representative, Property Representative Assistant, Real Estate File Clerk, Real Estate Manager Assistant, Real Estate Receptionist, Real Estate Specialist, Regional Leasing Specialist, Regional Leasing Specialist Assistant, and SAP Coordinator.
How to Apply?
To apply, head on over to the Publix Jobs Center to search for open positions that may fit you.
Strategy Support 
Strategy Support directly assists the Chief Executive Officer with corporate strategies/business plans. There are three primary functions as Continuous Quality Improvement, Project Management, and Process Improvements. 
Positions: Positions range from CQI Administrator, Industrial Engineer, Industrial Engineer Assistant, Industrial Engineer Intern, Process Improvement Analyst, Senior Industrial Engineer, Senior Process Improvement Analyst, Strategic Project Manager, and Strategic Team Leader. 
How to Apply?
To apply, head on over to the Publix Jobs Center to search for open positions that may fit you.
Also read Waste Management Careers – Application, Jobs, Salary