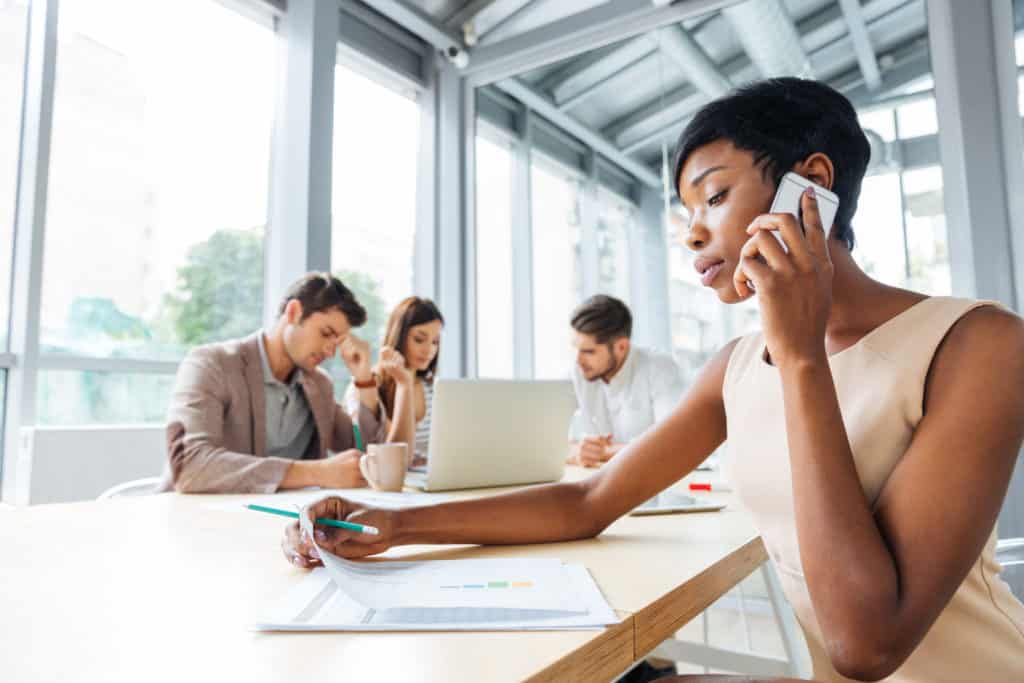 A public relations coordinator helps the company's management monitor and control issues that can negatively affect their business. They are usually responsible for monitoring social media, communications with the press, and tracking the company's reputation in the media. Here, let's know about Public Relations Coordinator Job.
Public relations coordinators work to manage the public image of their organization. They do this by communicating with the media and managing crises, planning marketing campaigns, and overseeing day-to-day public relations tasks. 
Public relations coordinator job description
If you've ever been in a PR nightmare, you know how important it is to have a good spokesperson. They help shape the narrative of their company and manage the flow of information to media outlets. Picking out what topics are appropriate for each outlet is part of their day-to-day routine. 
A P.R. coordinator manages the image of their company by creating company news, drafting press releases, writing social media posts, and scheduling interviews for company executives. P.R. coordinators are also responsible for ensuring that the company's actions are reflected well to the public by monitoring what's being said about their organization on social media or in the news. 
Public relations professionals are the liaison between the public and private sectors. As more businesses enter an age where perception is more important than reality, there is a greater need for public relations professionals who know how to manipulate public opinion through media channels.
Duties and responsibilities
Public relations coordinators are the public face of a company or organization. The first point of contact for journalists, bloggers, and other members of the media, these professionals often have a lot on their plates. 
Here's what you should be doing as a PR coordinator:
Communicate effectively with members of the press. 
Find appropriate media outlets that will reach target audiences and connect with them. 
Develop social media strategies that will bring awareness to your company or organization.
They're also on the front lines of data gathering and analysis so they can work with the marketing team to increase sales.
Likely be working closely with executives to ensure that there is a cohesive message coming from all levels of an organization.
Some days will consist entirely of crafting promotional materials and pitching stories to journalists, while others might consist solely of overseeing internal communications or event planning.
Salary
The role of a PR coordinator is to establish and maintain relationships with the press and other media outlets. A PR coordinator may also be responsible for drafting press releases or pitching stories to journalists. 
When it comes to salary, Public Relations Coordinators are paid an average of $68,000 per year in the United States. The amount varies depending on experience level, industry, location, education, etc.
Skills needed
Public relations is the promotion of a person, group, product, or service that aims to develop an image or enhance relations with other groups. A public relations coordinator promotes the organization by fielding media inquiries, being knowledgeable about company policies, and providing information about the company to members of the press.
To be successful in this position you need to know how to speak in front of people and represent your organization effectively. You should be comfortable using computers and social media like Twitter and Facebook to promote your company's message and interact with customers online.
Communication skill
It not only helps build relationships with journalists but also helps to shape the perception of the brands that they work with. Four types of communication can be used by PR professionals: interpersonal, interpretive, informative, and promotional. 
The communication skills of a public relations coordinator are paramount to their success in the industry. Communication skills are essential for both internal and external stakeholders, as they can help strengthen relationships with clients and coworkers. 
As a result, these skills are crucial in building your customer retention rate and securing new business opportunities. What's more, they can also be beneficial when you're actively seeking a new position within the company or looking to create your public relations firm.
 An effective communicator will use their persuasive abilities to solve problems for their clients and impress potential hires with their ability to create strong arguments and articulate thoughts. 
Press releases
The role of the PR coordinator is to promote and coordinate communications with journalists, maintain databases on media contacts, develop press releases, write speeches, and create press kits. 
Releases are used for breaking news stories with major implications for your company. They are also used when you have an event or announcement that you want to reach a lot of people quickly. 
This is usually done by writing press releases about topics of interest and distributing them to news media outlets. The goal of a press release is to get the reader's attention and make them want to read more about the topic at hand. 
It can also be used as a form of marketing for announcements, products, services, events, etc.
Company website
It is now widely known that a company website can be an excellent source of information about the company. It's important to have PR skills when you work in this position. These are essential for any PR professional, as they help build relationships with people and help them understand your company better. 
Knowledge of how to create and maintain content on your website is also important for PR professionals who work in this position. This includes everything from blog posts, social media posts, and online advertising campaigns to press releases and other digital content pieces.
PR professionals are tasked with marketing a company's message to the public, and they often do so through press releases or social media. However, journalists and other individuals will not be interested in hearing about your company unless you have something interesting to offer them. 
This can result in extensive searches on Google to see what others are saying about you. The best way to ensure that people find your site when they search is by having a strong online presence. Make sure that your site reflects your company's story and demonstrates its value, and you'll be well on your way to building buzz for your brand!
How to become a public relations coordinator?
It requires an extensive understanding of the industry, as well as good people skills to successfully communicate with clients and make them happy. 
Find your interest
Do you love the idea of helping people get their message out to the public? If so, public relations might be for you. The goal of your PR efforts is to build relationships with your target audiences while also making them aware of your company's value or benefits. 
You might find that this career path is just right for you! PR is a field that has many different opportunities. It's not just about crisis communications and media relations; it can be applied in a variety of ways. 
For example, PR professionals may find themselves in the social media world, working with government agencies to develop messaging and campaigns, or anywhere in between. There are many different types of PR positions and they all require skills in communicating and engaging with people and organizations to achieve desired results. 
Work on your skillset
Public relations is a rather broad field that touches on everything from writing press releases to organizing large events. Public relations coordinators need to have a variety of skills to be successful.
Finding the perfect job can be hard, but building your skillset for a career you're passionate about can be even harder. Public relations coordinators are responsible for managing communications between an organization and its publics, including media relations, community relations, branding, events management, crisis communications, internal communications, social media management, advertising, and promotions. 
You may find that you can work on your skillset as a public relations coordinator by reaching out to people in your network. This can be through social media, email, or in person. Not only is it important to attract new potential clients for your company, but it's also important to maintain relationships with existing clients.
Search for a PR internship
A PR internship is a good way for anyone to experience what public relations are all about. Public relations professionals are in charge of creating, implementing, and managing communications especially when it comes to marketing.
 Most people don't know that they have to have a bachelor's degree or higher to work as a PR professional. A PR internship will be able to give you an idea of what the job requirements are. Public relation is a complicated field. 
One of the most common questions people have is whether they should take on an internship or go straight to work. They give you valuable experience you might not get as a first-time employee.
Write a strong resume
A resume is a document that provides a snapshot of your professional experience and work history. The document is typically uploaded to job postings, and it can be difficult to create a compelling resume that will draw the attention of hiring managers. 
A person's resume needs to communicate their strengths and skills to attract prospective employers. A resume is usually the first impression an employer has of you and it must make a good one. 
Your resume should tell an employer what kind of person you are and what value you can bring to their company. It should provide your accomplishments and skills in a manner that is clear and easy to read.
Prepare for an interview
Preparing for an interview is key to success. When you're applying for a job, your resume and cover letter are the only things that set you apart from the other applicants. But during an interview, you'll have to prove yourself as a potential employee by answering any questions the employer throws at you.
 The interview process for a public relations coordinator can be challenging. And, of course, you want to portray your best self to ensure that you'll be hired. You've had your eye on the job of public relations coordinator for months now, and you're finally ready to apply. 
But wait! Before you rush off to submit your application, there are some things you need to know. For one, hiring managers often ask behavioral questions in interviews. These questions are designed to determine how successful of a fit the candidate would be for the position. 
Frequently asked questions
Question 1.) What does a public relations coordinator do?
Answer- A public relations coordinator helps the company's management monitor and control issues that can negatively affect their business.
Question 2.) What is the average salary for a PR coordinator?
Answer- Public Relations Coordinators are paid an average of $68,000 per year in the United States.
Question 3.) What are the skills needed to be a successful PR coordinator?
Answer- Professionals need to be able to communicate effectively, write well, and have excellent organizational skills. They also need to be creative, detail-oriented, and persuasive.
Public Relations Coordinator Job- Description, Duties, And Salary