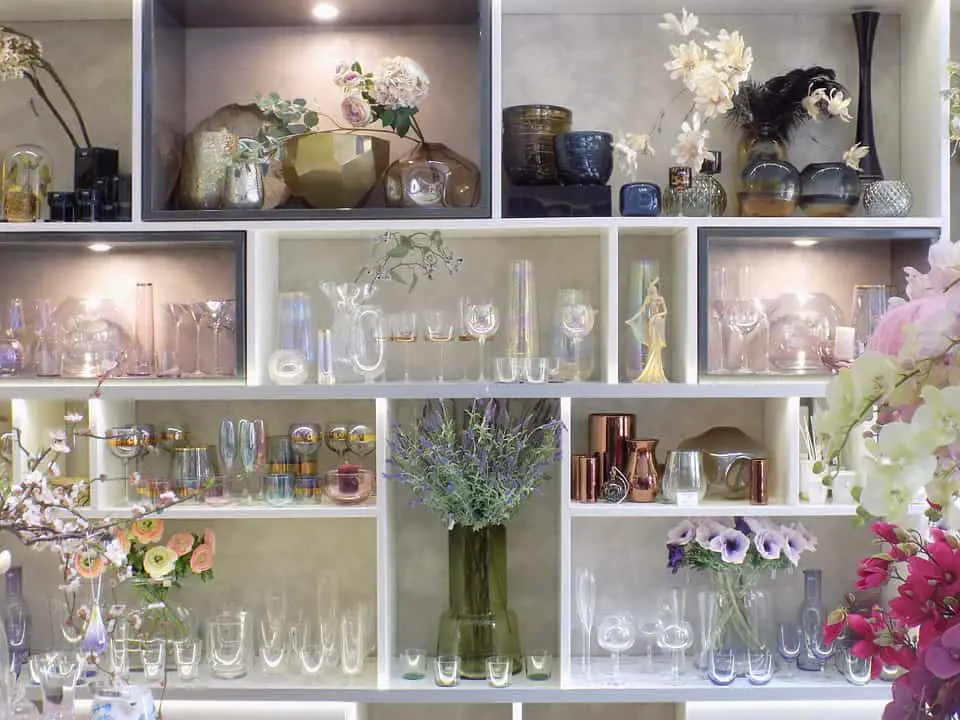 Ollie's Bargain Outlet Careers stems from one of the key players in the retail industry known as Ollie's Bargain Outlet. Are you an individual with a special interest in sales and want to get familiar with the distribution of certain appliances, then this definitely is the place for you? At Ollie's, you would be privileged to build a career while offering service to humanity. This American chain of discount retail stores brought to existence by Morton Bernstein creates a platform for several young minds to grow by providing many job opportunities within its terrain. Ollie's Bargain Outlet could be for you if you are willing to put your skills out there and excel.
Ollie's Bargain Outlet Careers
With its first location at Mechanicsburg, Pennsylvania, in 1982, Ollie's Bargain has recorded a measurable level of growth since its inception. It has made room for over 4,000 employees to build a career, develop themselves personally, and serve their community.
What does Ollie's Bargain Provide?
At Ollie's Bargain, they sell electronics, kitchen wares, cleaning materials, garden supplies, pet food, and home decor materials. These things are needed in almost every home, which means the range of the customers you will have to deal with will be on a broad scale. Are you interested in joining Ollie's? Do you like to get involved in the sales of these materials? I guess your answer is positive. So, let's quickly check if you have all it takes to work at Ollie's.
What do I need to get employed at Ollie's Bargain Outlet?
Well, first of all, you need to be 18 years of age. If you are not up to 18, Ollie's would not be able to proceed with your application. Second, you must possess a high school diploma or GEJ. If you are above 18 and have at least a High school diploma, you need to look at some entry-level positions that will be suitable for you. However, if you have more than a high school diploma and some years of experience in retail or any convenience store, you can choose to apply for a management position.  
What Benefits Would I Enjoy At Ollie's Bargain Outlet?
Working with Ollie's Careers would give you a platform for career growth by providing free access to paid training, discounts on purchases from the store, and a competitive hourly rate. Also, you will enjoy paid time off, adequate retirement plans, and healthcare insurance. However, this might differ from one store location to another.
What are the entry-level positions available at Ollie's Bargain Outlet?
SALES ASSOCIATE: As the name implies, you will be solely involved in sales of the company's product. This entry-level position will require that you get familiar with the company's products and the sale price, possess a good level of customer relationship because you will be relating with customers a lot. You wouldn't want to chase customers away with your attitude. In some store locations, you might also be required to know how to communicate effectively. Do you have all the above-listed requirements? If no, it won't cost you much to work on yourself, but if yes, then let me go ahead and brief you about your responsibilities:

Guide customers around the stores during their visit: Every customer loves to be treated right, so you will need to treat every customer equally, attend to them courteously and process their transactions in an orderly manner.
Keep the store clean and organized: As the organization's face, you have to ensure that your work area is properly organized. Most importantly, you have to keep yourself organized during sales so that customers can trust you and the organization at large.
Assist in restocking shelves: Part of keeping your store organized will involve properly filling in shelves with products and pricing items correctly. So please train yourself physically and emotionally so that you can handle any other tasks assigned to you during your stay at Ollie's. Would you be able to handle all the responsibilities of a Sales Associate? If no, then I have another entry-level position that may better suit you.



CASHIER: I believe you are already familiar with the word cashier, but let me take you through what Cashiers do at Ollie's. As a cashier, you will need to possess a level of integrity because you will be required to handle a lot of confidential information in this entry-level position. You will also need to possess some retail experience level to occupy this position because your output as an individual will greatly affect the company's profit, so they wouldn't want to bring a novice on board. You must also communicate effectively in English because you will have to relate with almost every customer and employee in the store. Some of your responsibilities will involve the following:

Financial Management: As a Cashier, you will be in charge of controlling the company's financial operations. You will have to scan coupons, issue receipts, give a change to customers, and approve refunds for associates.
Train Sales Associates: With your level of retail experience, you will also oversee the training of new sales associates as they come on board.
Take on other tasks: The beauty of this position is that it gives you a platform to gain more experience. You will be required to learn product prices and terms to get involved in sales when the store is filled with customers. So, you have to be willing to work, diligent in duties, and reliably generate maximum output.
However, if you decide to join Ollie's through a managerial position, basically because you want to advance your career as a leader, then you must possess a good level of experience and certain educational qualifications, which may include a bachelor's degree, associate degree and of course your driver's license. Let's take a close look at what you will need to become a store manager, team leader, or assistant store manager and what you will be needed to do. As we proceed, please note that your responsibilities might vary depending on your position, but the general responsibilities would include the following:
Supervise Staff Operations: As a management staff, you will be involved in hiring and training new team members, assigning daily tasks, and motivating staff to increase productivity. You will be serving in the capacity of a leader so you will have to be an example to those working under you in character and conduct. So get ready to put in your best and ensure that others do the same.


Prioritize Customer Satisfaction: This is a crucial responsibility whereby you will be required to attend to customers' queries and answer questions about products within the store. You will also ensure that sales associates are at their best so they can treat customers properly.


Coordinate Inventory and Supplies: You will pay attention to the reports submitted to you by sales associates or cashiers and process them, ensure that the shelves are properly stocked with the right products, analyze sales figures from time to time closely monitor shipments. You don't need to be overwhelmed by these responsibilities. All you need to do is invest time in training team members, after which you can delegate responsibilities and be sure that they will deliver beyond your expectations. Now that you know the positions available at Ollie's, let me tell you what their work schedules involve?
At Ollie's Bargain Stores, entry-level employees work on a per-time basis, while those occupying managerial or supervisory positions work on a full-time basis. You will need to open your store at 9:00 am and close it at 9:00 pm from Mondays to Saturdays. And, if your shift falls on a Sunday, you will need to open the store at 10:00 am. Having understood that, let me take you through what I believe you have been waiting to read about, salary expectations.
How Does Ollie's Bargain Outlet Pay Their Workers?
You can earn from $8:00-$13:00 per hour either as a sales associate, cashier, or store manager at Ollie's. However, you won't get paid immediately because they pay employees at the end of every two weeks in a month. Let's take a look at what employees earn on an average in a year, so you will know how much investment you can commit yourself to.
Sales Associate: Working as the organization's image, you will be privileged to earn $33,076 per year if you are diligent with your duties.
Management: If you choose to function in this capacity at Ollie's, your integrity will be required to earn an average of $30,580 as a team leader, $45,000as a store manager, $53,000 as a Sales Supervisor per year. I believe you are ready to give Ollie's Careers a try, so here's how to process your application.
How Can Apply At Ollie's Bargain Outlet?
First, do you have any Ollie's Bargain Outlet close to you? If yes, then you can visit the store and ask for the store manager. When you meet the store manager, ask if there are available opportunities for the position you desire to work in. He will guide you through the whole process. Please don't go there looking haggard. Please dress professionally because your outward appearance speaks volumes.


Second, if you desire to process your application, you will be required to fill a form through the following process:

Visit the company website: There is an online application form available on the company's webpage. Please click on www.ollies.us/careers/ to get started. After that, fill in the job category you are interested in.
Create an account: A account must access the online application form, so please pick a username and a password to create one. You will also need to submit a working email address, so endeavor to have one. After creating an account, please don't forget to fill in how you heard about the job.
Upload your resume: Designing a resume before commencing the application process will ease a lot of stress on your part. So please, if you don't have a resume and you are reading this, get started by preparing one, but if you have, go ahead and upload it.
Fill in the form: After uploading your resume, you will need to fill in your information ranging from your contact information to educational qualifications and experiences. Please fill in the correct information before clicking the "submit" button.



After submitting your application, you will be called in for an interview within 2-3 days if your application meets their expectations. Those who apply personally at any store location might be employed immediately, and the application process may be shorter than those who applied online. Now that you have applied, what would you expect in an interview?
What Does The Interview Process At Ollie's Bargain Outlet Entail?
You would basically be asked certain questions by the hiring manager, some of them include:
If an upset customer approaches you as a staff, what would you do? Hiring managers ask questions like this to assess how well you can handle anger as a person.


How much experience do you have for the position you are applying for? They want to know if you are a good fit for the job so tell them, and if you don't have experience, display a willingness to learn on the job.


Describe a time you had a difficult situation, and explain how you handled it? You may encounter certain difficulties in the work environment, so your interviewer wants to know if you are confrontational in handling difficulties or a weakling.


What do you hope to achieve within the next few years if you get the job? Sometimes, this question is asked to help employers know if you plan to work with them in the long term or the short term, so let your answer not exclude the company's goals. Be Smart!!
Hiring managers ask questions like these because they want to know if you are physically, emotionally, and psychologically capable of taking on the job position you are applying for. They want to know if you will be open to taking on tasks beyond your job description. So, please don't be nervous. Answer questions in detail while keeping your answers short, stay professional, and the job will be yours in no time.
FREQUENTLY ASKED QUESTIONS
How long does it take to get a call for an interview after applying at Ollie's Bargain Outlet? It usually doesn't take long (2-3days) for those who apply online, while those who apply in person may be interviewed and employed immediately. Also, it depends on how well they need staff at the store location you applied to.
What is the work environment and culture at Ollie's like? At Ollie's, you will be required to work hourly and produce maximum results. It is usually fun to work there.
What does the interview process entail? It is usually less stressful. Employers ask some situational questions, personality questions, and questions about your experience.
How flexible are the working hours at Ollies Bargain Outlet? Working hours are very flexible. You will be allowed to run shifts. However, it depends on if you are a part-time or full-time employee.
What is Ollie's starting pay? Ollie's Bargain Outlet hourly pay ranges from $9.15 per hour for cashiers to $18.46 per hour for data entry clerks.
What is the average responsibility of an employee at Ollie's? The average responsibility of an employee includes filing shelves and straightening isles. As an applicant, you have to meet the physical requirements and your educational qualifications to get on board.
Ollie's Bargain Outlet could be the best place for your career, so visit this link  www.ollies.us/careers/  to get started. Do well to share your experience with us, we will appreciate your feedback.
Also read Home Depot Careers – A Complete Guide





Ollie's Bargain Careers – Job Application, Salary & Interview Questions