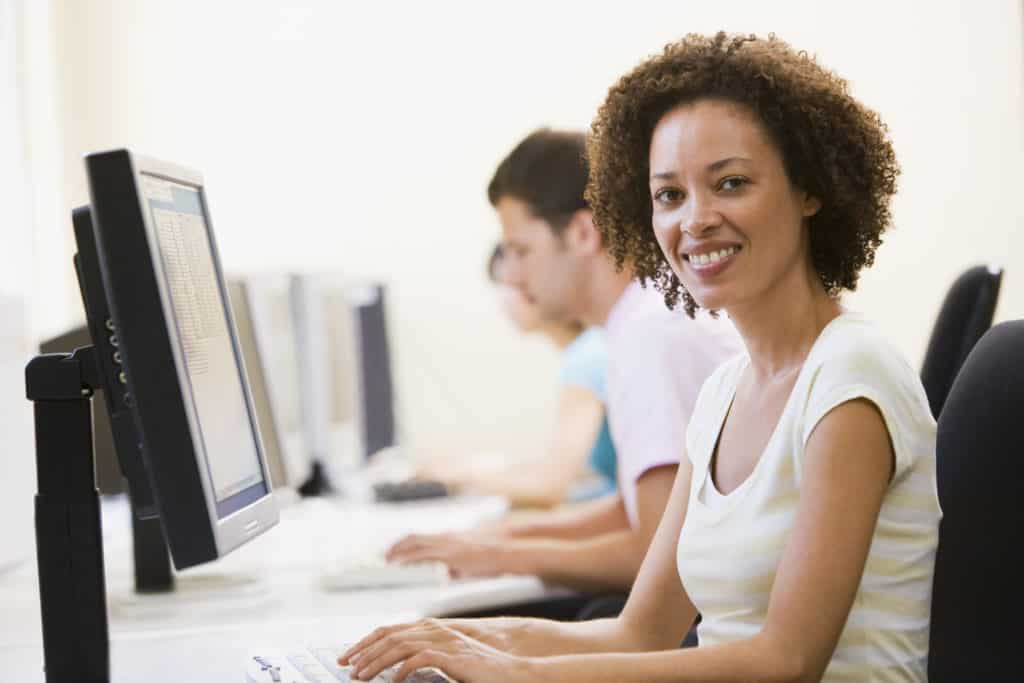 Introduction
Office Staff, also called the Office Clerical Worker, is a common term, but often we have a minimal understanding of this job's aspects. This lack of knowledge can prevent us from grabbing a good opportunity. So to enhance your understanding of this job profile, we will provide you with the complete Office Staff Job Description guide.
Office Staff Job Description
The office staff is often bestowed with the duty to assist the seniors and manage the clerical work. Therefore, he is expected to possess multitasking and organizational skills. But this is only one aspect of his job. He has to perform a wide range of duties as listed below: 
Duties and Responsibilities of Office Staff
The office staff has a primary duty to work with management on different projects for their timely completion. 
He/she might also be required to work alone on several tasks assigned by the seniors. 
The organization and cleanliness of the workplace are also an important part of his office routine. 
Responsible for checking and ensuring the availability of required office supplies. 
Has to use and maintain various office equipment like computers, fax machines, files, etc. for various office works.  
Duty to write meeting Minutes and notes and make a document or a form out of it to keep the important meeting notes handy. 
Arrange Schedules, meetings, and the official travel plans of the senior staff.
Keep the track of various appointments and events of the managing staff. 
He/she must also check the meeting place and time to prevent last-minute hassle. 
 He/she has to maintain basic record books of the company.
 Responsible for reporting any machinery failure to the concerned authority and helping in the same. 
 Deal with customers and resolve their queries 
 He/she has to answer phone calls and communicate urgent messages to the concerned person. 
 Duty to sort all the mail according to the importance and send to the concerned person. 
 He/she might be asked to write the basic outgoing mails of the company. 
 He or she must maintain all office operations and keep a 360o approach. 
 Office Staff coordinates with the receptionist and addresses the queries on office operation.
 He/she also has to collect, count, and disburse the office money besides completing all the bank transactions. 
Overall, the Office Staff Role is to organize the office and coordinate with all the employees to enhance the company's reputation by performing his duties efficiently. 
Skills
Office staff must possess a wide variety of skills to perform the tasks efficiently. In addition, he should be well-versed in office practices. We can divide the required skills into basic Educational skills and Key skills for the job. 
The detailed educational qualifications and technical skills are listed below: 
The person applying for the office staff job must have a High School Diploma or GED equivalent or relevant qualifications. 
If you have received business college training, you will get an advantage. 
Should be well versed with the use of electronics like a computer, fax machines, etc. 
Fast typing speed is appreciated. 
Proficient with the use of Microsoft suite, Desktop publishing, database applications, etc. 
A prior job experience can give you an edge over others. 
Key skills that office staff must have: 
Strong command of language to communicate well with customers and office staff. 
A friendly behavior is vital because they are the first person whom a customer meets when they enter the office. 
General office skills like filing, sorting mails, efficient distribution, etc. are prerequisites for this job. 
 Should know how to manage the payroll and use Payroll software. 
A thorough understanding of office procedures to perform his duties efficiently. 
Able to work in the supervision of seniors. 
Possess wonderful organizations and planning skills. 
Able to prioritize the tasks and manage the work efficiently
Capability to solve problems efficiently and quickly. 
Detail-oriented 
Work accurately and flexibly because he/she has to handle a variety of tasks. 
Expected Salary from this Job
Office staff job is a job of responsibility, and you will be paid accordingly. The pay for this post is not fixed. It can differ according to the company you are applying to. Your experience and skills are also deciding factors in your pay. But there is a rough estimate. According to Salary.com, the average salary for an office staff job in the USA is usually $14.14 per hour (as of June 2021). Of course, this figure can change according to the company's needs and other deciding factors. But one thing is sure that you will get a good salary in this job. 
How to get the office staff job? 
To apply for an office staff job, you have to send your resume to the office you are willing to apply in. To create a good impression through your resume, you can see the section below. 
How to create a good a good office staff resumes? 
A resume is the first step towards getting your desired job. Therefore it must reflect your abilities and how you are the best candidate for the job. The format of the resume is given below: 
Your full name followed by your Mailing address and phone number will be at the top. 
Write your objective behind the job (that you want to work in a professional environment to gain experience) 
Write down your key capabilities like planning and organizational skills, good command of various computer applications, good communications skills, etc. 
Mention your work experience and your key responsibilities there and how you added value to their company. 
Then comes your education and technical skills where you mention your educational qualification and all the technical skills like fast typing, proficiency of MS office, payroll software, etc. that can make you a suitable candidate for the post. 
In the end, you can write References or mention that references can be provided on request. 
Try to attach a good cover letter with this resume to create a more robust impression. If your cover letter is impressive, the recruiter will feel an urge to read your resume. You can create a good cover letter for an Office staff job through the following steps: 
How to create a good cover letter for the Office Staff job?
Start with the basic letter format (Your name, address, contact details, Date, company address, salutation, etc. on the left-hand side) 
Tell me how you got to know about the job and how you feel that you can be a suitable candidate. 
Mention the most important key capabilities and experience required for the job in your cover letter. 
Assure them that you have more to tell in your resume to compel them to go through your CV. 
Thank them for their time and end the letter with your name. 
If the company shortlists your resume, you will be called for an interview. You can ace your interview preparation by knowing the most commonly asked questions. 
Most Common Questions Asked in Office Staff Job Interview
How do you feel your prior experience makes you suitable for the present job? 
If you are asked this question, you will mention certain skills from your previous jobs that suit the present job. It can include good communication skills, filing and compiling work, organizational skills, working with seniors, assisting them, etc. You can also mention some computer software that you used in your previous job, and they are helpful in your present job. Common examples include MS word, MS Excel, MS PowerPoint, etc. 
How would you handle a busy day in this job? 
You can mention your capabilities to work under pressure and how you enjoy the challenges in this question. You can mention a situation from your previous job where you had the busiest day, but you gave your best. Don't give a negative impression by mentioning negative words. You have to show the interviewer that you will demonstrate all the qualities and prioritize the work to suit the office's needs even on a busy day. This will create a good impression on the interviewer, and he will acknowledge that. 
What are your strengths as office staff and why should we hire you? 
This is one of the most asked questions, and to address this question effectively, you should mention the prior job experience in which you had a similar job role. Mention your technical skills and how these skills can add value to the company. If you don't have prior experience in the industry, you can say that you are a fast learner and demonstrate how your commitment and strong work ethic can make you an important team member. Sound confident and show that you are the best candidate. 
Why do you want to work here?
This is a very popular question, and if you are prepared in advance, you can answer it well. If you are asked this question, you have to show your zeal for working in that company. You can say that it would provide good exposure. You can cite different reasons like a good reputation, an employee-friendly firm, Great learning and growth opportunities, etc. Don't forget to tell them that you will work hard for the job and how your skills align with the need of the job. 
General Interview Tips for Office Staff Job
Besides these questions, the interviewer can ask you several other questions. So it's better to be well prepared. Certain tips that can help you ace the office staff job interview are: 
Be prepared with everything that you have mentioned in your CV. If you are unsure about something in your CV, prepare for it beforehand. 
Dress properly. Don't wear bright colors like Red, orange, etc. It would help if you wear a blue or grey formal dress or check for the dress code in advance.
Stay Confident because confidence is the best attire that you can wear to the interview. 
Even if you don't know any answer, stay calm and take five seconds to answer.
Conclusion
Office Staff job is a highly responsible job where you have to coordinate with all the employees and customers and do various tasks to keep your company organized. You will need diverse skills from computer knowledge to practical problem-solving skills to ace this job. You will get a handsome salary for all your efforts in this job. If you want to get this job, you can send in your CV and cover letter to the company, after which they will call you for an interview. Give your best performance by following the above-mentioned tips, and you will surely get the job. 
FAQs
What are the benefits of working as an Office staff?
As office staff, you can learn various things like time management, Behaviour skills, gain experience, become a creative and efficient problem solver, understand the company and make new friends, develop your communication skills, etc. Overall it will enhance your business skills and help you in networking besides giving you good pay. 


What are the negative sides of working as an office staff?
An office staff is required to work under the supervision of seniors which can be irritating and challenging. Due to computer work, your eyes might be strained, and your lifestyle can become sedentary. Since you have to manage several things at a time, it can be very hectic and complicated at times. But if you start prioritizing and appreciate the benefits, you will get a great experience. 


Can I get the job of office staff without experience?
Although prior experience can increase your chances of getting a job, you can get an office staff job without experience. If you have basic knowledge of Computer and required qualifications combined with confidence, motivation, and zeal to work, lack of experience cannot stop you from getting your desired job. 
Latest Office Staff Job Description, Skills needed, and more