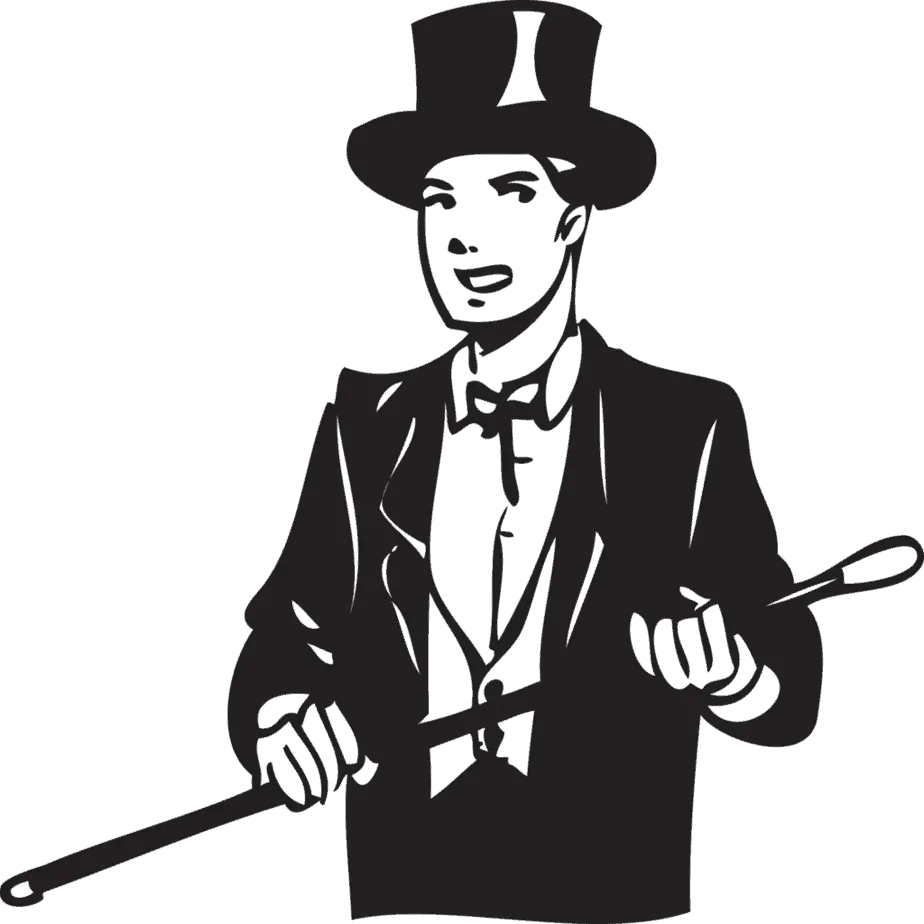 If the disappearing cards or floating coins have attracted you from time immemorial, you are confused about the right start, then wait no longer and kick start as an assistant. An assistant not to the serious corporate bosses but a funky and tricky individual better known as the Magician! In this article, let's know how to become a magician's assistant?
Related specifically to the entertainment industry, a creative job like this does not demand formal training or course, but having the personality, skills, and a few tricks up on your sleeves is all you need. The perfect start to your dream would be to offer your valued powers as a volunteer or apprentice to an experienced magician in exchange for enriching your existing expertise. As an assistant, you would earn a few bucks and add up your portfolio with new demonstrable acts.
Having a quick and steady pace is also an essential requirement since the job requires moving props around the stage. Being equipped with a flair for dance and acrobatics is an added advantage to your resume. While you might be a great observer and grab a few magical tricks to awe your audience with, an outfit that dazzles your guests without compromising over comfort is all you require to be a hit. Let's dive into the must-haves to start your career as a lovable trickster.
Why do you need a perfect outfit?
Often it is assumed that a magician's assistant does not hold much value, but the truth is told. They are equally important for the show to be a success. First, you might ask what's in appearance? While having skills and crafty moves might seem enough to hit a home run, but the way you look and the costumes you wear play quite an important role.
The perfect outfit does not only keep your audience attentive it also helps comfortably glide through the stage while you help your boss fill the air with magic and wonder. Here's a list of a glamorous range of outfits for the charismatic magician assistant one would ever exist. 
A Chic Tailcoat:
As a die-hard fan of magic and magicians, it's pretty obvious you would have noticed the tailcoats being quintessential to magicians and their assistants. Tailcoats make you have a vintage and noble appearance that automatically sets you apart from your audience giving you an air of importance, and why not since you have the power and responsibility to awe them all.

As fashionable as it can get, having a tailcoat to wear on your show is the first step to you being a quintessential magician's assistant. While you choose your perfect fit, remember to select the one that looks stylish since it assists you to have a fun yet crafty personality, and personality is as important as your tricks while you are performing in front of the world. 


Shiny Corsets:
If you believe corsets are for the female clan then you are about to be proved wrong. Irrespective of gender, having a corset as a part of your magician assistant wardrobe brings in a lot of charms. It must be as clear as water to you by now that a magician assistant requires you to move props as well as dance around the stage during performances, and here comes the corset to your aid.

Corsets are best known as a snug-fitting outfit that helps you have a steady back and wearing them not only supports your back but also allows you to be as straight as a stick helping you avoid slouches and embarrassment on stage. The light-fitting material would also allow you to be as flexible as a band while you perform your tricks. While corsets might be of great help in terms of performances, having a shiny and glittery corset serves to grab attention.

Silver or golden, a corset adds elegance to your look as well as helps you appear rich and glittery while you spread your charms performing tricks. The dark surroundings and your bright costumes act as a perfect blend of aesthetics and are pleasing to the eyes of the audience as well. 


Glittery Jackets:
If you are not a fan of corsets or are uncomfortable wearing one of those you have nothing to get anxious or worked out upon. Serving as a perfect substitute for shiny corsets or tailcoats, glittery or sequined jackets give you a modern and fashionable appeal. These bright jackets not only grab eyeballs but also help reflect the true spirit of magic.

As magical as they can get, whether it's a morning show or a night performance, shiny jackets let you ace the stage appearance without much effort. And a true magic assistant is expected to look special, appealing, and dazzling. And we bet nothing but a lustrous and glossy jacket would help you achieve that. 


Hit a "Hat" Trick:
It is almost impossible to imagine a magic show without a hat. Almost a mandatory element when it concerns costumes related to magician assistants, having a perfect hat is an absolute essential. A magician's hat not only serves as a prop to conduct your magic tricks, but it also helps you look powerful and confident while you are up on the stage.

Considered as a symbol of garnering respect, magician hats help you get your deserved appreciation. Whether it is a bunny peeking out or a bird flying off out of your hat, having your hat by your side is your key to a satisfying and successful show. 


White Gloves:
Gloves are as important to a magician's assistant as it is to surgeons. Being a magician's assistant involves a lot of stage work and movements and one has to be swift while the show's on. Having a pair of comfortable gloves allows you to have sweat-free palms and prevent objects from slipping off, come on, no one wants their deck to fall and spoil being amazing in the show!
Now, if you are wondering why white and not any color of your choice, well, the color white not only adds elegance but is easily visible no matter how well or poorly lit your surroundings are. In addition, white garners attention to your magical hands and ensures the audience has their eyes fixed on you while you demonstrate tricks with those crafty hands. 
What is the role of a magician's assistant?
The job role of a magician's assistant is much important than it is considered to be. A backbone to every magician out there, a magician's assistant is required to do a lot of work. As a performer and supporter in the show, the role of a magician's assistant involves helping the magician prepare for the show, move props around the stage, setting up the stage, and at times serve as a prop to tricks that include manipulations of the human body.
An assistant is also used to attract and misguide the audience while doing tricks that require building suspense and feelings of fear. The role of a magician's assistant also demands you to sing and dance during demonstrations as per requirements. Most importantly, you have to observe and learn as much as possible to expand your skills and build a strong portfolio. 
The Final Verdict
A fascinating job like a magician's assistant should not be let loose if you dream of living and being surrounded by magic and tricks. The role of a magician's assistant can be tiring, but it is worth the fun and glamour you can indulge in at your workplace. Not only do you get an opportunity to showcase your skills to the world, but you also get a chance to interact with people while you are on the move doing shows around the world. 
If you believe you have the skills in it and the motivation to pursue this job role, then let not anyone hinder you from displaying those crafty tricks awaiting to see the light of the day. Being a magician's assistant is the best way to learn and grow with an opportunity to do big in the world of magic. 
Frequently Asked Questions
How much a magician's assistant does gets paid?
As a magician's assistant, you can be entitled to an average annual salary of $31,000 to $107,000 based on skills and experience. While many assistants may also get paid on an hourly basis at an average pay scale of $20 to $70. 
Where can I find magician's assistant costumes?
A magician's assistant costume is easily available no matter where you reside. You can check up online shopping portals or take a trip down to your local costume store. 
What should I keep in mind while buying magician's assistant costumes?
While you make your selections to possess the best costume, do not forget to do a quality check. Make sure the costumes are durable, resistant to easy wear and tear, and comfortable to wear. Having a flexible and comfortable outfit is essential to perform with grace. Also, try getting attractive and colorful pieces because attracting the crowd and looking good is as important as your tricks.
Where do magician's assistants perform?
As an assistant to your head magician, you must follow the head magician in every performance. Magic shows are usually performed at parties, fairs, theatres, and even cruise ships. If you are a part of a big production house, you may also be required to do inter-state or inter-city travels for your performances and gigs. 
Is there a career growth as a magician's assistant?
Yes, one can experience steady growth in their career as a magician's assistant. Depending on your experience and skills, you can get an increased stage time and a salary. If you wish, you can also start as a full-time magician or set up your own business after gaining substantial skills and experience. 
How to become a magician assistant?- Best Magician Assistant Costume