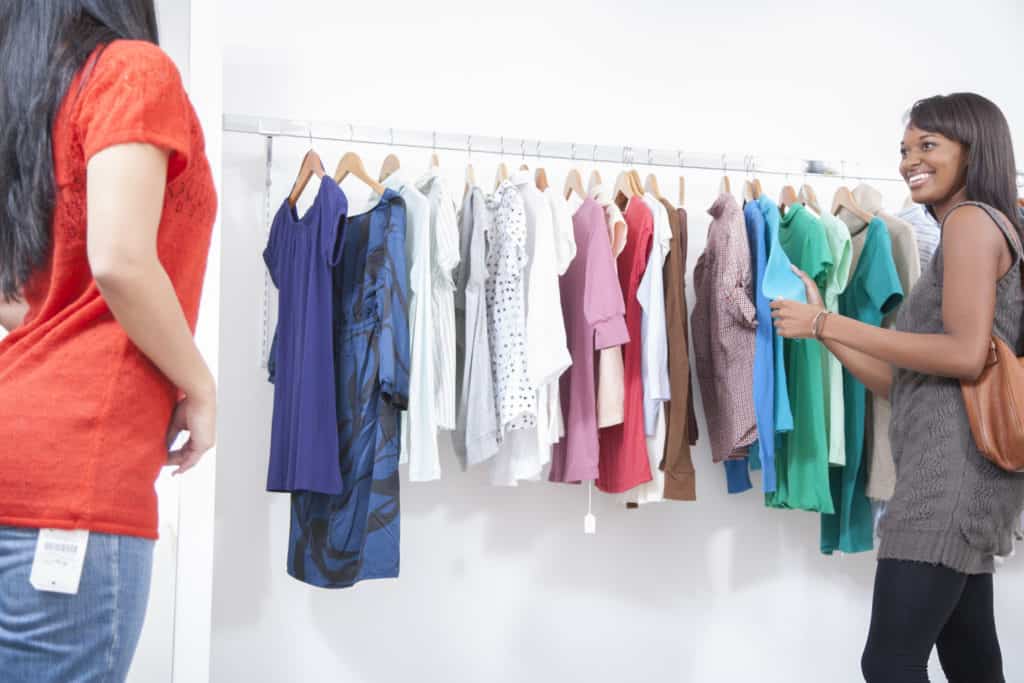 A'gaci Careers – A'gaci is an online store that caters to the fashion of its customers in a relatively affordable way.  They have up to 54 retail stores across the US. They are not just a store but a "the fastest growing" feminine brand in this industry. This brand is more than forty (40) years in existence. There is a wide range of opportunities at A'gaci. Like most other jobs, there are criteria, benefits, applications processes, and so on applicable to have a career at A'gaci. Thus, one needs to be greatly informed about them to have a successful career there. Here, we will discuss them all!
A'gaci Careers
According to reviews made by workers at this brand, job satisfaction is around 61%. A'gaci is a large company with over four thousand (4000) employees in all the locations. This means that there are various career paths in this industry. When this fashion brand opens a retail store, about 40 job openings are created automatically. All their stores are open Monday to Sunday. The stores are opened 10:00 am to 9:00 pm (Monday-Friday), and 11:00 am to 6:00 pm on Sundays.
Job Opportunities
There are various opportunities from an entry-level to the managerial level. All the roles are under one category or the other. The categories include Accounting, Customer Service, Loading and Stocking, Management, Sales, Retail. There are general eligibility criteria for all the vacant positions. Nonetheless, all the roles have their own specific criteria to be met by the applicants/ prospective employee. Presently, there is no open position at A'gaci.
For a Managerial role, it might be a store manager, floor manager, district manager, etc. Though they are all managers yet, their specific roles differ.
District Manager oversees all the stores of A'gaci located in the same District he is charged with. He makes sure that the operations in all the stores are smooth.
A Co-Manager is saddled with the responsibilities of a particular store. He opens and closes the store, makes sure customers are satisfied, and so on.
A Fashion Consultant, this is one of the entry-level jobs at A'gaci. It often requires no prior experience but it is preferred. However, a prospective for this role should be vibrant and accept to do the responsibilities highlighted on the career page of the store. The responsibilities include selling and promoting merchandise, welcoming customers warmly, maintaining a clean store, protecting the company's assets, performance measurement, policies and procedures compliance, and so on.
The Backroom Coordinator maintains the backroom store (where merchandise is stocked). This is also an entry job level at A'gaci. Responsibilities include receiving and processing new shipments, making stocks completely ready for sales, etcetera.
The Floor Supervisor must be able to multi-task and also work well under great stress. His/her main responsibility is selling more to customers. There is flexibility in the work schedule of a floor supervisor.
Salary
The hourly pay and the yearly salary vary at A'gaci just like at any other place. The salary range here is determined by the job position held by the individual. Nevertheless, compared with other retail stores like this brand (e.g., Forever21, H&M), the pay is small. Yet, it is a great place to start a career. The hourly rate can be as low as $7.25 per hour and as high as $15.36 per hour. For example, a retail Assistant Manager is paid $15,000 yearly on average, whereas a District Manager can be paid $70,000 in a year. The wages/ salary are different from other incentives that almost all employees at this company enjoy. See the table below for an approximate value for some of the roles at A'gaci.
| | |
| --- | --- |
| Job Position | Wage/ Salary Range ($) |
| Floor Manager | 10.70 per hour |
| Senior Accountant | 65,000 per year |
| Sales Associate | 8.99 per hour |
| Customer Service Representative | 600 per week |
| District Manager | 70,000 per year |
| Stocker | 9.50 per hour |
| Shipping Supervisor | 15.00 per hour |
| Manager | 12.00 per hour |
| Co-Manager | 26,000 per year |
| Fashion Consultant | 23,000 per year |
| Store Manager | 57,000 per year |
| Floor Supervisor | 27,858 per year |
| Controller | 73,000 per year |
| Store Manager | 35,000 per year |
| Product Development Manager | 81, 000 per year |
| Merchandise Planner | 69,000 per year |
Note: That all the figures in the table above are approximate
Requirements
Age Requirements: There is really no age limitation in working at A'gaci. Once you are sixteen (16) years old, you can apply for jobs at this fashion brand/ store.
Education Requirements: The education requirement is at the barest minimum. In fact, for most entry-level positions, it might not be considered. What is mostly considered is the enthusiasm and capability of the applicants.
Experience: Having prior experience in retail is a plus yet it is not compulsory. However, for some senior-level positions, minimal or extensive experience in the fashion/ retail industries may be required. For instance, for any managerial role at this retail store, at least a year of experience in that type of job position is often required. However, for the role of "Stocker", experience is likely not required because they believe they can easily learn on the job.
Skills: Some skills are required for some roles while there are some skills that are basic needs for almost any role. Both the hard and soft skills are included and advisable to have. Soft skills like communication skills, leadership skills, digital skills, and etcetera are among common desirable features in the prospective employee.
Application Process
The application process is made available online for both the corporate and retail positions in the company. Nevertheless, some locations accept offline applications. Unfortunately, this brand has closed all its retail stores (over 50) in the US and Puerto Rico. This decision might be due to the pandemic that rocked the world in 2019 (and still rocking it). However, A'gaci filed for Chapter 11 Bankruptcy protection in August 2019. This was done as a joint venture of SB360 Capital Partners and Hilco Merchant Resources. This has likely affected the recruitment process into the American clothing chain store. Therefore, it is best to know the career path you want to pursue. This will inform you on what to search for when you begin the application. Also, it will help you during your interview process.
To start your application to a position here, click on "careers" on the store web page. Also, you can paste this URL on your web search https://www.agacistore.com/careers.html
You will likely see "click here", click on it. This will bring to your screen the list of open positions.
Select a position that you are interested in or that you think you probably qualify for. A list of locations where that particular open position is available is seen next.
Pick on any location of your interest among various locations of the retail stores listed.
Click on the "Apply" link to the vacant position.
This will definitely lead you to the page which states the description/duties of the job. Also, the eligibility criteria are also projected on the page. Go through them to avoid wasting time or submitting an unsuccessful application.
You will be asked to input your full details in order to open an account with them online. After filling the form, click on "register". However, if you already have an account, you just need to sign in to proceed with the application.
You can attach your resume (this is optional).
Diligently go through the Pre-application Disclosures before you continue with your application. This stands for the terms and conditions of you applying to and working at A'gaci.
Afterwards, you will need to fill out your personal information in the online form provided.
This will be followed by reading and signing a disclosure with the brand. Clicking next will bring you to some questions pertaining to your selected position and location. This is classified as "Pre-employment Questions."
Other categories included in your application are Application Information, EEO Questions, and WOTC.
After you have completed the filling of all necessary details in the online form, you are to review your application. This review of the application will allow you to vet everything you have filled. If you find any error, you can easily click the category to return and make the necessary adjustments. 
Interview Tips
You have first to submit an online application for the position you want. Afterward, you will wait for a response from the company. This response from A'gaci is usually within 3 weeks of your application. Your interview might be a group interview or an individual one. This is influenced by the number of applications in the stream.  If you are called for an interview, it means you are found eligible for the position. Therefore, the interview and its process are for you to prove your worth to the company. Therefore, do not miss your interview date without sending prior notification to the company. See below for some tips which can help you ace your interview there.
Be conversant with all the happenings in the fashion world especially A'gaci. Furthermore, read about their competitors in the industry.
Be knowledgeable about the position you applied to and the expected duties/ responsibilities.
Let them see why hiring you is their greatest asset. Do not be overconfident.
Brush up on your communication skills. Try your best to relate well with everyone you come across on your interview days. Maintain the same eye level with your interviewers.
Be informed about your salary range to avoid losing out. Also, do not push your luck too hard when asked about your wage, A'gaci does not negotiate salary with prospective employees.
Dress smart. You can dress up in one of the trending A'gaci clothes. This could win you some brown points.
Wear your smile always and be polite. After all, these are the necessary virtues needed in employees of retail stores.
Do not be too emotional. Be moderate in all your dealings at the interview.
Show your enthusiasm and knowledge about your responsibilities to the interviewers.
Be punctual; do not be tardy.
You have to exercise patience. The interview duration depends on the position applied to. It can take as many as five (5) days for some. Moreover, endeavor to remember all the details you filled in during the application process.
After your interview, patiently await a response from them. It usually takes time before hearing feedback from them. The hiring process can take long, like up to 3 (three) weeks at most.
Common Interview Questions
What do you know about A'gaci?
How do you resolve an issue with a customer when the customer is in the wrong?
Can you tell us what fashion means to you?
Tell us what is trending in the fashion world
Do you like working alone or as a team?
Where do you see yourself in the next 2 years?
If your co-worker is not being diligent in the job assigned, what steps will you take?
What is your favorite color and why?
What do you think will be your most challenging role?
What sets A'gaci apart from other companies like her?
How would you approach a customer?
Tell us why we should hire you and not another.
Tell us what you engage in during your free time
Tell us about yourself
I am Hired. What Next?
Congrats on starting a career at this feminine brand. You will be given an employee handbook, study it to get yourself more familiarized with the company and your responsibilities. Do not be a stand-alone person. Remember that A'gaci is a diverse place in terms of culture. Be friendly with people. This might make your workplace less stressful for you. It can also help you make friends and have fun. There is really no dress code at the company. Just make sure it is not offensive. Also, you will be required to get your employee ID—this does not take time.
Benefits
For example, an employee in their retail store in San Juan commended their efforts in giving employees incentives. Discount rates for employees, disaster payment, paid leaves, and so on were given, whereas most of their employees from many locations reported otherwise. Other benefits that the employees at A'gaci can enjoy depending on the individual's job position. There is a 401(k) retirement/pension plan, coverage of health care, competitive salaries, products, and services at discounted rates for both regular and contractual employees. Conversely, the regular employees enjoy more benefits than the seasonal ones.
 Frequently Asked Questions (FAQs)
Who is fit to work here? Being a fashion-crazy and vibrant individual is a need. A'gaci is a trendsetter in the fashion world especially in America where it has her stores. So, if you are a lover of fashion, young at heart, and someone who is bold in making statements in the fashion world, you definitely fit here.
Are there benefits in working at A'gaci? Yes, there are. However, if you are one who loves benefits and compensations, this company might disappoint you. Many of their employees complain of the welfare of employees is neglected. Nevertheless, it was discovered that benefits received by employees are influenced by the location of the retail store. Nevertheless, the absence of this should not deter you from pursuing a career in this growing company. In fact, this is a great place for you to start a career in this industry.
Will A'gaci recruit new employees? The company is in the best position to answer this. The company was experiencing bad business sales and in the third quarter of the year 2019, they filed bankruptcy protection. This also led to the closure of their retail stores all over the US. Likewise, the global pandemic also forced so many stores apart from A'gaci to close. However, it is likely for them to have the need for new employees when they re-open their stores.
How often do Employees get paid? People working at this place receive their paycheck every week.
A'gaci Careers: The Complete Guide