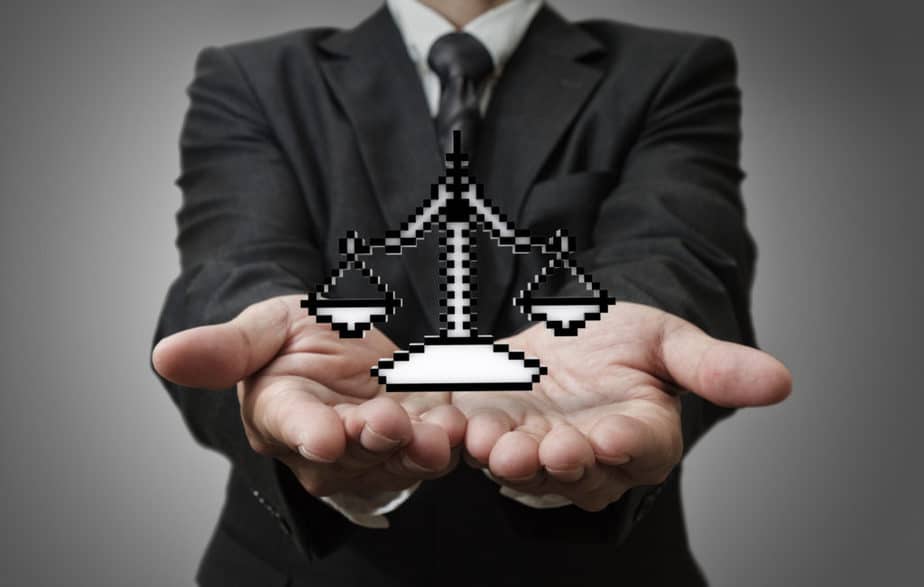 Interning is a vital aspect of law school. It is key for surviving in the legal fraternity. Interning is the best way for a student to learn the workings of the legal system. The experience gained as well as the ethics that are inculcated in students through interning are indispensable. Interning at various organizations also helps students recognize their areas of interest. Here is the description for Legal Intern Job.

A student can intern at corporations, non-profit agencies, government offices, and private firms. Judges appoint interns too. The main duty of a legal intern is to shadow their superior and obey any instructions given by them. Their job is to make the lives of their superiors easier. 
Duties
An intern is mainly made to do research. Researching is very important for case preparations and hours are spent working on them. They are required to research any given topic by using legal research tools which are complex. Researching means fact-checking, assessing precedents and past legislation, drafting memos, and keeping up team members on current events. Once done, the research needs to be compiled to be presented to the superiors. It needs to be kept in mind that the research is compiled to meet the superior's preferences and requirements.
The amount of paperwork that lawyers have to deal with is tremendous. An intern can make themselves useful by organizing and prioritizing the pile of paperwork.
As a legal student, the highlight of any internship is visiting a courtroom and seeing your superior argue their case.
Salary
The average salary of a legal intern in the United States of America is $17.48 making it approximately $36,359 annually. On the lower end, one can make only $24,000 per year and on the higher end salaries may also go up to $54,000. The salary heavily depends on the aptitude of the intern as well the location of where the students have applied. 
How To Find Internships
Finding internships is hard work. It requires hard work, preparation, tenacity, and organization. The process is extremely tedious and one has to be very patient. If you're just starting, big law firms are not the way to go. Focus on smaller companies or litigators would be a wise step for law students who have no prior experience.
Track down your school's alumni, they might be of great help.
Seek help and guidance from your school's career center.
Always keep your CV up to date. Research about the firm where you plan on applying and make sure to attach an engaging and appealing cover letter. The cover letter should be specific to the needs of the firm and not a general one. Do include letters of recommendation if needed.
Keep applying to any place you feel fits your requirements and do not let rejection deter you from moving forward. After applying for the internship, do follow up with your application. 
How To Choose the Right Internship
It is very common for students to get perplexed while choosing places for interning. With the many opportunities available, law students must make the right choice at the time of their studies and career.
One must first find out if they would learn something from it. An internship should be taken to gain knowledge and develop a skill-set and not just for the CV. Most employers are not interested in where you have interned rather what you learned there.
If presented with a choice to choose between learning more at an unpaid internship as compared to a paid one where you learn nothing, it would be advised to choose the former.
Research about the place you are looking to intern at. Make sure you understand their requirements and expectations and if you can live up to them. It is also advisable to explore any subsequent possibilities that might materialize from the following internship.
It is very important to analyze where you fit in the place of internship. The work environment is more important than some might think. 
The above mentioned are a few of the many points that must be considered while opting for an internship. 
Advantages of Interning
Application of Knowledge
Interning allows students to put the knowledge they have gained in law school to use. It helps them understand the legislation better. A student has to be well versed in academics as well as have practical knowledge. Knowing practical procedures is important whether you aspire to enter into litigation or want to be in the corporate world. 
Exposure
Interning allows students to meet new people from all over the country or even globally. It helps them widen their horizon and learn to perceive things from other's perspectives.
New Skills
One has to keep up with the times and constantly improve their skill set. Various internships develop various skills in a student. From developing an eloquent writing style, advancing their logical and legal understanding, and imbibing a well-articulated speaking ability. 
Doing it for the CV
A student's GPA is not the only factor that is taken into account for landing interviews for jobs. Work experience plays an equally important role as well. Students who have a wide range of internships in their CV will have an upper hand over others. 
Placement Offers
Employs tend to offer a full-time position to those interns who work seriously and diligently. Internships can be considered as non-binding provisional employment that could pave the paths to full-term employment. 
Networking
Having connections and networking is important in the legal fraternity. Meeting and interacting with different interns from various law schools as well as having fruitful discussions with your mentors respectfully and professionally will take the interns ahead in life. 
Area of Interest
A law degree opens the door to a great number of career choices to choose from. Interning can help students explore their options and decide what area of law would they like to focus on. 
How To Have a Successful Internship
An internship is only fruitful if the students learn something at the end of it or it would simply only be a waste of time.
Internships give students a great opportunity to expand their network. During internships, talk to people and stay connected to them. Letters of recommendations and professional advice from a senior in the same field always come in handy.
Employers often remember interns who stand out by performing every task given to them with utmost detail. 
Options After Law School
Legal students are trained in skills that are vital for anyone who wants to succeed in their career- criticism, analysis, research, and communication. One develops higher cognitive ability problem-solving. A degree in LLB opens ample career prospects for the graduate. Not every law graduate has to choose to end up at a firm or a courtroom. 
Politics– lawyers are said to make great leaders. More than 25 of the US presidents have been lawyers, making the percentage of lawyer presidents more than half of the total number of presidents.

Journalism– a law student spends their every waking hour reading and researching every possible topic under the umbrella. This sharpens their analytical skills, a skill that is an indispensable skill for story writing.

Consulting- this profession is perfect for law graduates who have expertise in a particular subject. They have to offer accurate solutions and advice to their client's plans and projects  

Author- a lawyer's life is nothing but discipline, making it easier for them to adapt to any occupation or work environment.

Academia– just like every other college graduate, the legal fraternity has the utmost respect and gratitude for their alma mater. To give back to their college, many lawyers choose to become lecturers- either part-time or entirely. Most even go up to become deans.

Life At Law Firms
The work environment in law firms is very demanding. The higher the pay, the higher the pressure and the workload. Mistakes are not tolerated. You learn to tackle complicated problems systematically and directly incredibly quickly. Corporate law firms bury their employees in paperwork, so one is expected to have the ability to skim through documents fast and efficiently. The competition at corporate law firms is very high, so every employee must be at their level best and be alert always. One cannot venture into the corporate world and be successful if one is not passionate about the work. 
Life as a Litigating Lawyer
Lawyers have several subdivision options of law to choose from after choosing to become a litigator. Litigating lawyers are the backbone of the Judiciary. They have more hands-on experience of the workings of a courtroom. The long work hours are very demanding. A typical day in a litigating lawyer's life consists of briefing clients, researching cases and past legislations that can be used in their arguments, and preparing pleadings. They have to gain complete knowledge of the background of the case, find and interview witnesses, draft and file any/ every document necessary in the concerned court and prepare for trials.
Lawyers can also choose to become public defenders. They are government employees, working for the country with very little pay. They represent and defend the accused whose cases no one is willing to take up. 
Conclusion
As stated above, interning makes the students aware of their potential and their strengths. It helps them strengthen their skills. It pushes them out of their comfort zones and shows them how the legal fraternity works. It prepares them for the real world. Interning is a way for students to explore their career choices all while being in college. Thus, for the aforementioned reasons, law students' internships are crucially significant. 
FAQs
How to dress for a legal internship?
Ans: One should always choose to wear business formals as they are more professional. 
When is the correct time to start interning for a law student?
Ans: Law students should start interning after their first year of law school. Interning in the summer might be the best option as interns are required to devote a lot of time which students would be unable to give during the school year because of their rigorous class schedules. 
What is a judicial extern?
Ans: Law students interning to help a judge with his work by conducting legal writing and research are called judicial externs. 
Legal Intern Job- Description, their Salary, and Duties