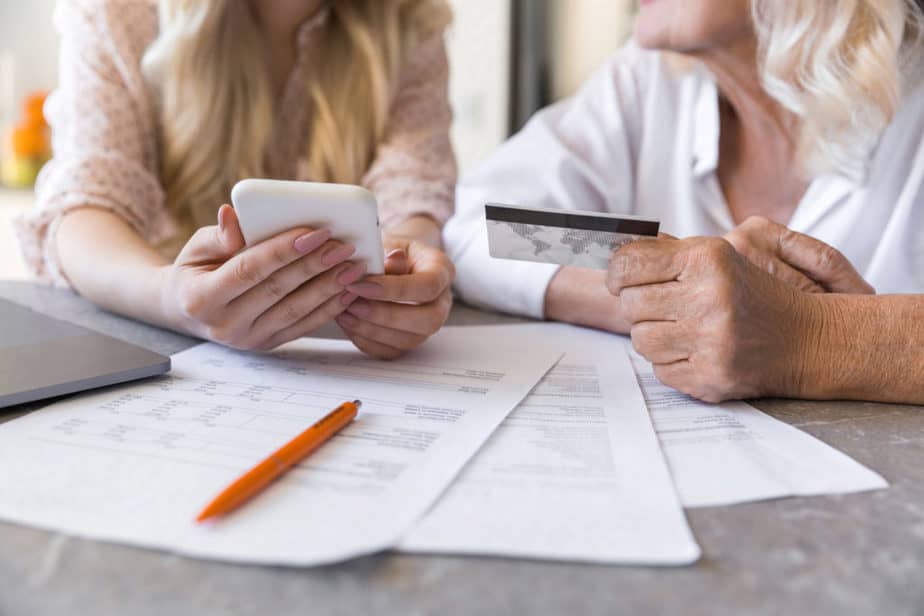 Credit is an essential part of the economy. It serves as a base for establishing new businesses, doing investments, and purchasing essential daily goods at the time of crises. Due to the continued rise in the cases of bank fraud, it often gets difficult for financial institutions to determine whether the applicant is trustworthy or not. There comes a Credit Specialist Job. 
A Credit Specialist is an important element of the credit approval process. As he/she is responsible to check the credit applications, determine the risk involved, finalizing whom to lend financial support to, and assist clients throughout the credit granting and loan closing process. Along with that, credit specialists should be good with mathematical and analytical skills to protect the organization from defaults. 
If you are interested in the profession of Credit Specialist and want to find out what are the responsibilities of a credit specialist. We are here explaining you about the job of Credit Specialist:- 
Credit Specialist: Job Description 
Credit specialists are the key element in the credit process of an organization. They are responsible for the credit and money collection which helps in maintaining the assets and regular cash flow in the system. 
 A credit specialist is responsible to analyse the credit application and other information provided by the client, check their account history to determine the risk involved in lending the credit, and provide them loans after getting satisfied that they fit the credit criteria set by the lending organization. Along with that, the credit specialist has to make sure that the client pays the credit on time. 
Apart from the whole lending and analyzing process, credit specialists need to monitor defaults and report them to the respective department of the organization. Along with that, you need to suggest ways to maximize the sales and the cash flow of the organization. 
If you possess the quality of consulting clients to earn their trust or if you have unique investigative skills to investigate their accounts for finding the risk and have the creative and financial knowledge to increase the profits of the organization. Then you are eligible to become a Credit Specialist. 
Key Duties and Responsibilities of Credit Specialists. 
The responsibilities of the credit specialists can vary depending on the organization they are working in. But there are some key responsibilities of a credit specialist that he/she needs to follow. 
Let's take a look at some of the Key Duties and Responsibilities of the Credit Specialists:- 
They have to receive and review the credit and loan applications along with the necessary information. 
They have to conduct regular financial inspections of clients to keep track of their financial position.
They are responsible for determining the risk involved in lending a loan to a client. 
They have to guide the applicants throughout the process of providing credit. 
They have to suggest different payment plans and interest rates as per the earnings, savings, and position of the clients. 
They need to continuously be in touch with the clients to remind them about their past dues. 
They can extend financial support to trustworthy clients which will help to form the goodwill of the company. 
They need to communicate with clients regarding their issues and queries. 
They should interact with the concerned department regarding clients' queries. 
They need to formulate the list of the defaulters and submit it to the appropriate department. 
They need to support and suggest ways to improve the financial status of the organization. 
They have to identify any suspicious activity and report it to the respective department. 
In an accounting firm, the credit specialists need to recognize the cross-selling opportunities, prepare different credit approval packages and annual reviews. 
They need to complete the loan application along with the credit analyses and submit it to the loan department for getting it approved. 
They are responsible to discuss with the companies representatives or credit associations to exchange information about the delinquent accounts. 
They need to work as per state and federal laws and regulations. 
Salary of a Credit Specialist 
The salary of a credit specialist depends on the educational level, experience, organization, region, etc. As per talent.com the average salary of a credit specialist in the United States is $20.52 per hour or $40,024 per year. While an entry-level position offers around $33,211 per year, the experienced Credit Specialist can earn around $56,461 per year. 
Here is the list of Credit Specialist as per Region:- 
| | |
| --- | --- |
| Region/State  | Average Annual Salary  |
| Connecticut | $50,000 |
| New Jersey | $47,500 |
| Nebraska | $45,045 |
| Nevada | $45,045 |
| California | $45,045 |
| Colorado | $45,000 |
| New York | $45,000 |
| Missouri | $44,460 |
| Massachusetts | $44,000 |
| Kansas | $43,875 |
| Louisiana | $42,702 |
| Texas | $42,681 |
| New Hampshire | $42,023 |
| Georgia | $41,500 |
| North Carolina | $41,496 |
| Washington | $40,995 |
| Kentucky | $40,950 |
| Wisconsin | $40,950 |
| Illinois | $40,950 |
| Minnesota | $40,950 |
| Pennsylvania | $40,500 |
| Oklahoma | $40,475 |
| Virginia | $40,463 |
| Indiana | $40,190 |
| Arizona | $40,000 |
| Maryland | $38,703 |
| Florida | $38,025 |
| South Carolina | $38,000 |
| Michigan | $37,866 |
| Alabama | $37,500 |
| Iowa | $37,294 |
| Vermont | $36,563 |
| Oregon | $36,563 |
| Delaware | $36,514 |
| Tennessee | $35,100 |
| Ohio | $35,100 |
| Utah | $34,700 |
| Arkansas | $32,175 |
| Idaho | $29,250 |
Educational Requirements for Credit Specialist 
If you are thinking of becoming a credit specialist, you can start by getting appropriate knowledge about it. You can start with obtaining a bachelor's degree in finance, accounting, economics, or related fields. You can go for a major in business to strengthen your chances of getting recruited. 
To further expand your career prospects or potential in this field, you can obtain CCRA certification which is offered by the National Association of Credit Management.
Other Requirements to become a Credit Specialist 
Apart from education, you need to gain proper knowledge, experience and possess some basic skills before entering the profession of a credit specialist. 
Experience 
Before applying to the position of credit specialist, you have to gain more than 2 years of experience in lending and collecting credits. 
Knowledge 
To become a credit specialist you need to have basic knowledge of the following areas: 
You need to have a basic understanding of analyses of financial statements and collection processes. 
You need to be experienced in solving A/R disputes, investigating deductions, the process of reconciliation of Account /Payment, and chargeback. 
You should be aware of the credit lending and advisory process. 
You need to know legal actions like dealing in bonds or liens. 
If you want to work with a bank, you need to have an understanding of basic bank functions and its services like credit cards, mortgages, and deposits. 
Skills 
Strong Communication Skills 
 Credit Specialists need to have strong communication skills as they need to communicate with clients throughout the credit lending process. Along with that, they have to explain the credit details in a way that it gets easily understood by the clients. 
A Credit Specialist is required to possess analytical skills to analyze information and data of applicants before granting credit to them. Along with that, they need to check the financial statements and find correct information from incomplete data. 
Apart from being skilled with good communication skills, you need to establish good interpersonal relations with them. As it will establish the truth and help in building long-term relationships between the organization and customers. 
 The work of a credit specialist involves a lot of interaction with customers, be it assisting them in granting loans, suggesting the various methods to return the dues, or helping them in solving their queries. So it becomes important to have good customer service skills to provide proper support to the customers. 
Credit Specialists not just need to communicate with clients or analyze the data, but they also need to possess basic technical skills to apply this obtained data. They need to be aware of the current Enterprise Resource Planning (ERP) systems that are operated by the organization. Along with that, they should be skilled in using various Microsoft Software applications like MS Excel. 
The job of a credit specialist demands lots of communication, analyzing data, and dealing with financial statements. All these require complete accuracy and minimal error can ruin the whole process. It is important for credit specialists to pay proper attention to everything. 
Research and Organization Skills 
Credit Specialists need to do lots of research about client's accounts and market risks. Along with that, they need to organize all the collected information in a proper way to later submit it to the concerned departments. 
 This job demands individuals to formulate quick and correct decisions. Also, they need to identify correct information whenever they find anything suspicious or when any false claims are made. 
Job Outlook of Credit Specialist 
With the increase in the credit system, the demand for a career as a credit specialist seems to rise in the coming years. As per the data stated by the U.S. Bureau of Labor Statistics, the jobs for financial clerks including Credit specialists will rise by 5%. 
Conclusion 
If you are good with handling clients, have an understanding of financial statements, and are skilled with research and mathematical tools, then you are fit for the job of a credit specialist. You just need to have a bachelor's degree in finance, business, accounting, or a related field to understand the accounts and finance of the designated firm. Also, you need to be ready to take responsibility to protect your organization from risks and help it to make greater profits. 
Credit Specialist Job- Description, their Salary, and Duties