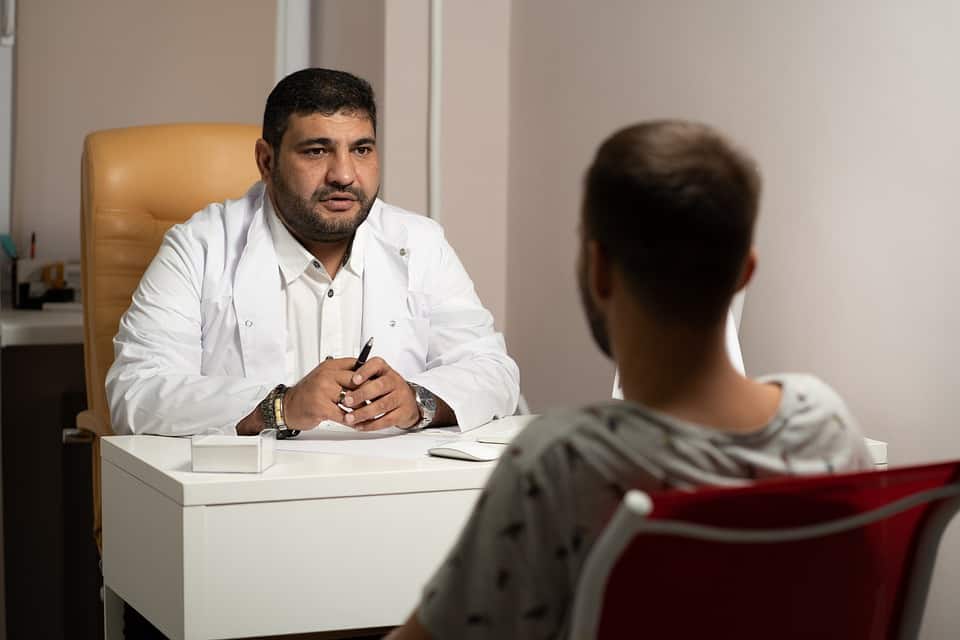 If you are an individual who is oriented to help those in distress and to live in an existential crisis, then you can work as a Licensed Clinical Social Worker, more famously known by its acronym LCSW. This article will discuss LCSW Job description, their duties, and their salaries.
An LCSW provides emotional, mental, psychological, physical, and spiritual support to its clients. They note the client's problems and guide and assist them on how to tackle these problems. You also conduct various psychological and physical examinations to determine your client's condition. 
LCSW Job Description
As a Licensed Clinical Social Worker, you may work as a private practitioner, clinical practitioner, hospital setup, or community healthcare centers. You must have profound experience in this area as most clients will hire those who have many years of experience as an LCSW. 
The conditions your clients might have faced will not only be limited to the ones mentioned above. The client may be a victim of domestic abuse, drug or alcohol abuse, poverty, unemployed individuals, etc. The patients in these situations are in very sensitive conditions and will need critical care. You will have to conduct interviews with immediate family members to ascertain the victim's background and nature. Doing so will help you understand the personality of your patient and develop treatment and method of approach. You may also be required to coordinate with health care centers, meditation camps, religious organizations, etc., to help your client with their treatment.
Duties Of A Licensed Clinical Social Worker(LCSW):
Apart from some of the responsibilities mentioned above, here are a few more LCSW duties you will need to undertake similar to the ones mentioned in this article.
Conduct therapy sessions for your clients if they are suffering from mental breakdowns, depression, etc.
Engage the client in social activities to increase their social stability.
Design strategies and treatment by the status of the patient.
Before preparing a treatment chart, consult the doctor, physician, or any other health care worker under whose care the patient has been kept.
Report the patient's progress or situation to the family members and the doctor or any other medical supervisor assigned to the patient.
Analyze the situation and environment the client is living in and plan out treatments accordingly.
Find the root cause of the client's problems to identify the kind of treatment required.
Speak to the family members and try and improve the relationship between the family member and the patient. 
You will have to maintain a weekly schedule of appointments for all the clients.
Provide counseling to the patient depending on their condition and state of mind.
You can also act as a witness in court cases.
You can open up your own practice and work independently.
You can also monitor other social workers who will work under you at their place of employment.
Requirements To Be A Licensed Clinical Social Worker:
To be a licensed clinical social worker, there are certain requirements that you should fulfill. The requirements are listed below.
You should be friendly, kind and a person with good morale and sentiments.
You should be at least 21 years of age to qualify as a licensed clinical social worker.
You should complete your bachelor's degree first.
You should possess a master's degree in social work and have completed 12 semester hours of clinical or practical work, whichever the department accepts you plan to work for.
You should have a minimum of 3 years' experience in assessing, diagnosing, and preparing a patient's treatment plan. 
You should also possess a strong knowledge and background in psychotherapy.
You should also mandatorily complete coursework in identifying and reporting child abuse as your profession involves such cases. This coursework should be approved by a New York State provider to qualify for a licensed clinical social worker's job.  You can do the coursework in-person or do it through distance learning.
It would be best if you worked in an established and reputed clinic under supervision in all clinical work areas, from diagnosing to creating treatment plans. This is a mandatory requirement.
You will also have to fill an Application of Leisure along with a fee payment for the form. This form has to be then submitted to the Office of the Professions at the address mentioned in the form you have filled.
You have to pay a fee of $294 on your first registration.
You will have to attempt the licensed clinical social worker examination and meet the exam requirements as mentioned.
You can renew your license anytime by the continuing education unit based on the regulations of the state you are applying for.
You can also do coursework on aging and long-term care, the coursework you are interested in or pursue as a long time career.
You will have to attempt the Association of Social Work Boards (ASWB) national clinical exam.
You can also give the law and ethics exam as an alternative.
Salary Of A Licensed Clinical Social Worker:
The salary of a licensed clinical social worker varies from state to state. As per Payscale's census, the average salary of LCSW is $59,000. Less than 10% crowd earns $44,000, and more than 90% of the crowd earns about $79,000. The base salary of an LCSW ranges from $44,000 to $79,000. The bonuses offered in this profession ranges from $308 to $5,000. The Profit-sharing in this job is from $206 to $27,000. The total pay of an LCSW may range from $45,000 to $85,000. An entry-level LCSW can expect a salary of $48,110. A person with 1 to 4 years of experience can earn $52,872. These demographics are all as per Payscale.
Also read How long does it take to become a psychiatrist?
LCSW Job Description, Duties & Salary