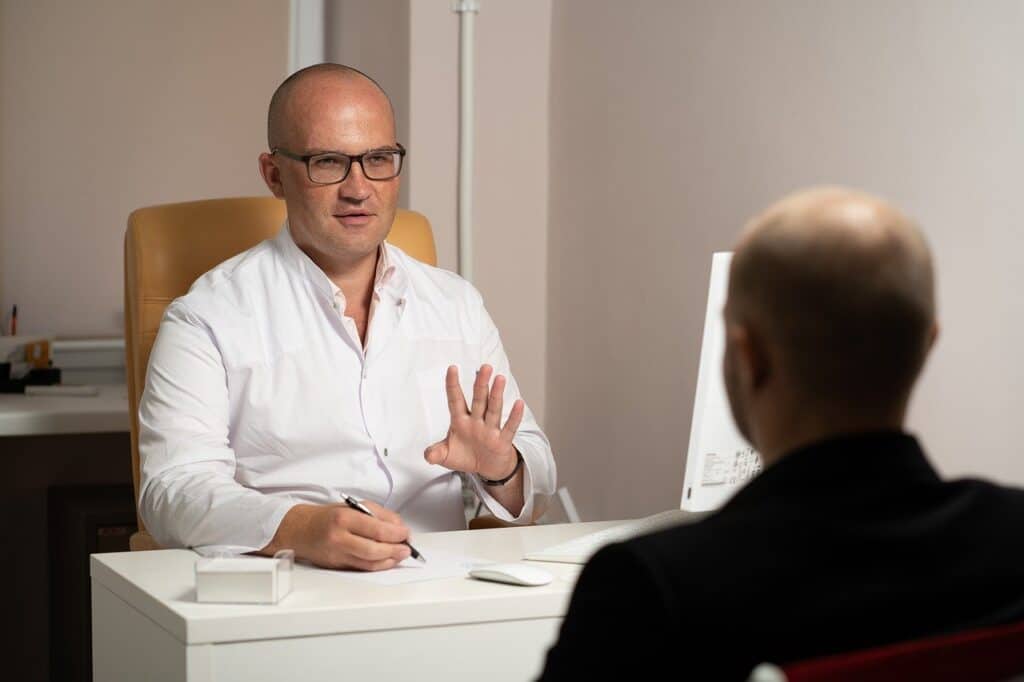 Numerous obstacles and challenges follow an RBT. We will discuss RBT Job Description here in this article. If you're new to this field, there is only one thing you need to focus on; becoming an expert to have an easier life as you progress down this career path. RBT, also known as Registered Behaviour Technicians, are professionals regarding mental health. They play an essential role in implementing a behavior analysis plan. These professionals have a specific set of skills that set them aside from the rest. These professionals either work as a part of the behavioral or mental health team. Find out more about what it takes to become a successful RBT below.
RBT Job Description in 2021
What Does A Registered Behaviour Technician Do?
These professionals aren't responsible for creating assessment or intervention plans; they work towards implementing services related to behavior analysis onto patients or clients. All Registered Behaviour Technicians perform under a Board Certified Assistant Behaviour Analyst or a Board Certified Behavior Analyst. When you master the professional roles and responsibilities of being a Registered Behaviour Technician, you not only follow the list of tasks that come with the job description. It means following all ABA principles (Applied Behaviour Analysis) to be a huge part of the team and help draft, improve, and change the behavior analysis plan. 
Specific Responsibilities Assigned to RBTs
Given below are some duties that Registered Behaviour Technicians fulfill:
Observing students' behaviors and collecting data on them.
Helping students nurture their social skills.
Assisting firms like BCBAs whenever needed through skill acquisition plans and reduction assessments.
Broadening a student's behavioral skills in regards to treatment plans.
Communicating with parents regarding their students' behavioral intervention results.
To fully be prepared to work as a Registered Behaviour Technician, you need to carry out all responsibilities on the Behavior Analyst Certification Board's RBT Task List. The list consists of six categories that are mentioned below:
Measurement: All data related to any students who have cases need to be prepared, entered, and updated on caseload.


Skill Acquisition: Working alongside your supervisors, devise a skill acquisition plan for a particular student and implement all procedures to encourage and help the student acquire the desired skill.


Professional Conduct and Scope of Practice: Always maintain all kinds of professional boundaries and clear lines while communicating. Implement feedback given by supervisors to improve your professional performance continuously.


Behaviour Reduction: create a behavior reduction plan with your supervisors and implement the reinforcement procedures and interventions.


Documentation and Reporting: While complying with all the workplace, regulatory, and legal requirements, make a complete report. This report is essential to the team since it consists of variables including medication notes, illness, and various other objective observations.


Assessment: Making sure to record students' behaviors by thoroughly describing everything in measurable terms. Registered Behaviour Technicians are also required to assist BCBAs with their assessment procedures that will always vary depending on each student's behavioral needs. 
Always ensure that once you secure a position as a Registered Behaviour Technician, talk to the BCBAs and other colleagues that you will be working with. Ask them all about the tasks and duties you will need to carry out by yourself, along with the tasks you will have to assist them with. Your responsibilities will vary depending on the supervisor's preferences and needs.
Regardless of the importance of your responsibilities, your skills, including communication and clinical ones, will help you through them. Time management is also another crucial skill that will help you get better at your job. You will need to complete all your tasks in the order required and the date and communicate all your observational data accordingly.
Skills and Qualifications Required to Become a Registered Behaviour Technician
Various skills, including interpersonal and technical skills, are needed to become a Registered Behaviour Technician and excel in that role. Years of training and education leaning towards social work and psychology are required before a person is acknowledged as an RBT. Conducting interviews and collecting data are also some skills that are covered over years of training.
The next thing that a person pursuing a career in this field needs is connecting and communicating with patients. Introverts who dislike communicating with strangers face a huge obstacle when pursuing such a career. Numerous other skills are needed, including:
Communication skills
Remaining professional during high-stress situations where casualties may occur
Reasoning and listening skills
The ability to be able to empathize with the patient and their family members too
Being flexible and able to adapt to any situation when needed
Education and Training Requirements to Become an RBT
Students wanting to become a Registered Behaviour Technician need to complete a bachelor's degree in subjects related to this career. Subjects such as social work or psychology are required to continue thriving towards becoming an RBT. Students are needed to complete at least 40 hours' worth of related classes. All candidates who make it this far are supposed to take a competency assessment and the Registered Behavioural Technician exam.
Experience Requirements to Become a Registered Behaviour Technician 
Upon completing the education and training requirements needed, a person can search for entry-level work by working as a Behavioural Health Technician. There are some cases where firms hire candidates who are in pursuit of their bachelor's degree. Some employers also search for candidates who have experience dealing with the company's targeted demographic (including people with disabilities and young children). Candidates who have already completed behavior analysis training at a school or clinic are highly favored as well.
Frequently Asked Questions
What is the next step after completing the 40 hour RBT course?
The next step is to find someone who is a Board Certified Behavior Analyst (BCBA) and is willing to proceed with the Competency Assessment. The assessment isn't free of cost, so you will have to pay before taking the examination.
How does becoming an RBT benefit me?
Throughout the training period of becoming an RBT, various skills and accomplishments are fulfilled, including working with superiors such as BCBA, BCaBA, or FL-CBA. After becoming a Registered Behaviour Technician, you get to work with children who suffer from illnesses or disorders.
When do you become a certified RBT and are recognized as one?
After the Board Certified Behavior Analyst (BCBA) agrees that you possess all the skills and knowledge required per the Task List, you then become a certified Registered Behaviour Technician.
How do I find a BCBA to provide my Competency Assessment?
All analysts are supposed to be registered with the Behaviour Analyst Certification Board. So, you can search for analysts in your area and approach them for you to take the Competency Assessment.
Becoming a Registered Behaviour Technician
RBTs possess numerous essential skills that allow them to help their clients and patients accordingly. Skills like communication and people skills will enable them to freely bond with the person and understand their situation. It takes years of practice and training to excel as an RBT, which is why this career path may not be easy. Getting a bachelor's degree and passing several assessments is the only way to become a certified and respected RBT. 
Also read Latest Cabinet Maker Job Description – Duties & Salary
Latest RBT Job Description – Duties and Salaries