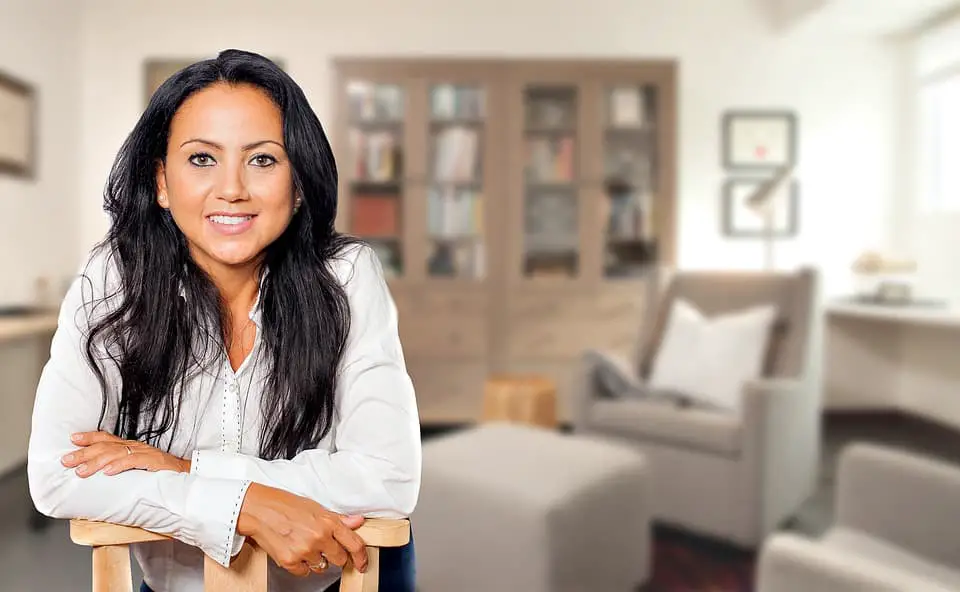 Behaviorism or behavioral psychology is the science of learning, a theory which states what influences the observable behavior of human beings and animals. An individual's behavior depends on how they are conditioned through parental influences, peer influences, and the influences of the collective ideology of the particular community or culture they are part of. Finally, it depends on how they respond to the environmental stimulus and their actions based on this stimulus. This idea was proven by Russian psychologist Ivan Pavlov where he found that certain objects or events trigger a response. We will discuss how to become a behavior analyst in 2021 here.
He demonstrates his findings through the famous experiment where a dog was given a bowl of dog food which caused salivation, which is an unconditioned response. Another notable psychologist was Edward Thorndike, who suggested that the responses produce a satisfying effect in a particular situation and are more likely to occur again than responses that produce a discomforting effect. 
A school of thought originally conceived in the mind of B.F. Skinner, the behavior of an individual, is viewed as the observable actions which they exhibit. Through this idea, the researchers devised a four-term contingency model. According to this model, the environmental factors which set the stage for a behavioral stimulus demanding a certain response were observed and quantified. The undesirable responses were recorded, and then the environment was manipulated, or a punishing stimuli response was introduced to discourage the behavior. The most important skill required for experimental behavior analysts is to design experiments that can manipulate the environment to varying consequences. Experimental behavioral analyst mostly works in academia, health care centers and government agencies such as Centers for disease control and prevention.
In applied behavior analysis, the functional relationship between the subject and the environment is studied. The aberrant behaviors are studied and replaced with socially acceptable behavior. This technique has applications in various areas such as dementia, fitness training, substance abuse, autism, and organizational behavior management. ABA also provides treatment for autism spectrum disorder and disabilities such as Down syndrome. Through decades of research in the field have shown the treatments developed through ABA being successful among children and adults. For adults, treatment involves providing better functioning and developing behaviors that are effective for them to perform and live better for their communities.
Behavioral sport psychology is another application of applied behavior analysis where certain techniques and principles are used to enhance the performance of the athletes. They help the athletes push their limits through positive self-talk, positive image visualization, and interpersonal skills, which will help them deal with situations and circumstances to work under pressure and maintain their image and mental health. The most important goal for behavioral sport psychology is through single-subject research. High value is placed on accountability for everyone on the team.


Organizational behavior management involves assessing workplace behaviors and strives to improve the relationship between employees and the employer. By improving workplace behaviors in a workplace environment, the enterprise's overall performance can be improved. 


Behavior analysts collaborate with health care professionals, professional trainers, registered dieticians to help individuals adhere to a dietary program and exercise regimen. This helps individuals achieve their health goals. Typical interventions include self-monitoring, self-talk regulation, behavioral skills, training, contingency management. The other different subareas where behavior analyst works are Lifestyle coaching, Nutrition coaching, personal training, behavioral health coaching.


Behavioral treatment of substance use disorders: Substance abuse is also viewed as part of operant behavior, sensitive to its consequences. Behavioral treatments have been proven effective for substance abuse. Misuse of illicit drugs can lead to psychiatric comorbidities, unemployment, and abusive familial relationships. Contingency management is one of the proven and effective behavioral therapy for substance abuse. Behavioral modification is executed by providing incentives for drug abstinence. The patient is rewarded further for adhering to the treatment, which reinforces the behavior.


In the United States, approximately 6,50,000 children are victims of child abuse. Children are vulnerable to the societal abnormities the adult's experience might be the unhealed trauma of their childhood.  For the behavioral analysts, the important work they contribute is in personally consulting families who are underprivileged and then work on improving their interaction with their children, conduct seminars bringing awareness to the issues, and ensure the children are safe at their homes, child health care, etc. They provide training and support systems for the families. In many states, they conduct home-visitation programs that are based on behavior analytic foundations. Their main focus is teaching parents the skills needed to prevent child abuse. 


Climate change is and will be the biggest crisis we face as human beings. We need to develop sustainable practices that can reduce carbon emissions and help save our planet. Sustainability should help us meet the energy consumption needs. Behavior analysts play an important role in sustainability through collaboration with policymakers and environmentalist and devise methods, which can help us optimize ways to reduce carbon emissions and environmental arrangements and help develop routines through families, communities, governments, and cultivate awareness and help improve sustainable practices which help in environmental conservatism.
How to Become a Behavior Analyst?
The behavior analyst certification board acts as the regulatory body to establish the practice standards; The board acts as a disciplinary system and provides the ethical requirements required to maintain the certification. Once the candidate has acquired the certification from BCBA, they can be an independent practitioner and provide behavior analytic services for the public. The National Commission accredits the certification programs for certifying agencies (NCCA).
There are different pathways through which you can pursue a career in behavior analyst and get a certification through BCBA. The easiest way would be to pursue a degree accredited through ABAI and complete the degree with additional fieldwork. Then, apply for the certification exam.
For candidates interested in taking a pathway where you obtain a degree in behavior analytics, these are some of the Behavior analytic coursework degree programs you can pursue.
ABAI Accredited Graduate Program
Behavior analytic graduate programs that have met the ABAI accreditation standards; they have established a standard curriculum faculty and other resources. The advantage to this pathway is that the candidate receives both the degree eligibility requirements and coursework required for the future certification in a single program.
This is a set of courses that have been verified by ABAI and have met the behavior analytic coursework requirement. The verified course sequence can be found here.
The program's structure for the coursework is designed to combine online and on-campus experience. The student is free to choose the structure that fits him well. When considering gaining experience through fieldwork, it is always best to determine where you will channel the acquired skills. Consider whether the fieldwork experience you plan to acquire will help you in practicing independently. It is always best to reach out to your verified course sequence, advisor, or coordinator for guidance regarding choosing which area of fieldwork you should choose which aligns with your interest as well as aid your career in the best way. For further information, refer to this link here. 
The second pathway is to obtain a degree in psychology or a related field with a mandatory behavior analytic, which is included in the coursework. Complete the required hours of fieldwork work and apply for the certification program. Earning a master's in applied behavior analysis is also beneficial to pursue a job as a behavior analyst. The aspirant who completed a master's degree in psychology is eligible as well. After earning the master's, applying for a doctoral degree in behavior analysis, education, or psychology would be the next best option. After obtaining the doctoral degree, that was conferred at least 10 years ago. You should complete a post-doctoral practical experience. You should submit a curriculum vita showing the relevant 10-year practicing experience in behavior analysis, excluding the teaching experience and provider proof of applicable professional credentials, and then apply for certification. Multiple ABA graduate programs provide coursework for behavior analysis and fieldwork for practice. The most important point to consider is ensuring eligibility for the BCBA certification exam. When the aspirant pursues the master's program, it must be accredited by the ABAI accreditation board. For further details, please refer to the link provided below.
The third pathway to obtaining a certification is acquiring experience as a teacher or faculty in a psychology-related subject or should have completed coursework related to behavior analysis. The candidate should complete full-time work experience as a faculty member at a qualifying institute for a minimum of three years. Teaching experience acquired should be in at least five sections of behavior analytic coursework. You must have taught the coursework, which includes the concepts, principles, ethics in behavioral analysis. Familiarization with any of the single-subject research methods is an added advantage. 
A mandatory requirement for BCBA certifications is completing a minimum,1500 hours of supervised fieldwork. The requirements for the number of hours that are required have changed to 2000 hours. Refer to the BCBA certification exam fieldwork requirements. Refer here. Once the coursework and the fieldwork are completed, apply for the BCBA certification exam, the successful completion of which is the last step in becoming an entry-level certified behavior analyst. The BACB also accepts applications from individuals outside the United States. This international outreach program will be in effect from January 1, 2023, for candidates from Canada, Australia, and the United Kingdom.
SALARY FOR BEHAVIOR ANALYST
The average base salary per year for an entry-level behavior analyst is 79,819$. An entry-level analyst with one year of experience will earn an average of $53,183. An analyst with more than 3 years of experience earns $59,243. For very experienced behavior analyst with more than 10 years will earn more than $68,157. Behavior analysts with acquired skills in the areas such as Applied Behavior analysis will have an average base salary of $65,105. For clinical supervision, it is $64,093. The base salary for program development and data analysis ranges from $61,803-$63542.
Also read Siebel Business Analyst Job Description – Salary & Duties
How to Become a Behavior Analyst in 2021?