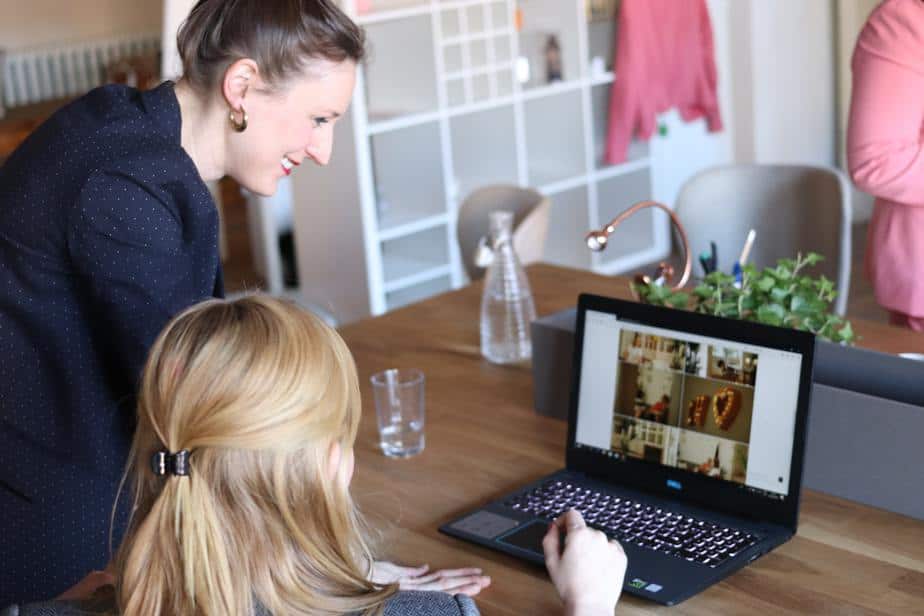 Introduction of Assistant Principal: 
An assistant principal is even called as vice-principal of their school. In this article, we will discuss the Assistant Principal Job Description. It comes under an education administrator who is responsible for facilitating the daily requirements of their school. So, he needs to ensure the safety of their students and have a note of their teacher's guidelines. This position requires many interactions between students, teachers, other administrators, and board members, including parents. 
Assistant Principal Job Description
If you remember your golden school days, the vice president was the person who maintains the decorum of the school. An assistant principal is usually a person who has to handle behavior problems and deal with the disciplinarian, and most importantly, includes instructional leadership. The assistant principal has to coordinate with the principal and on-board members to assist their duties. He/she have to enforce all the school policies and guidelines for the faculty, staff, and students. He/she have to deal with the issues of management, activities, and services perform by students. He/she has to set the goals for their school and provide instruction for extracurricular activities. The assistant principal gives suggestions, listens, and shares their experiences so that they can encourage their facility members to give the desired output. 
Duties: 
Instructional Management: 
Taking care of disciplinary issues.
Keep a check on hygiene on school premises. 
Supervise operations in the absence of the principal. 
Coordinate transportation. 
Keep a check on the hygiene of the cafeteria. 
To meet parents to discuss the behavior and learning problems of their students.
School Improvement: 
Working with teachers to maintain curriculum standards. 
Evaluating teachers by their study materials. 
School Climate: 
Developing and providing safety measures. 
Maintain rules and systems for attendance.  
 Reverting to emails of the queries by faculty members, parents, and community members. 
Promote to have a positive and caring climate for learning. 
 Personal Management: 
Hiring and training new faculty members. 
 Conduct evaluation conferences. 
 Deal fairly and sensitively with persons from diverse cultural backgrounds. 
Administration:  
Organizing talent shows for students. 
On round duties, to check upon teachers and students. 
Keeping a record of extracurricular activities. 
To be updated with federal laws and state laws, state board rules and regulations, and board policy. 
Qualifications & Experience: 
 Bachelor's degree in a teachable subject. 
 Masters or doctorate. 
 Typical study time 6-8 years. 
 Teaching experience of 4-7 years. 
Certification of teaching. 
School administrative license or certificate. 
 Certified in State Appraisal System. 
Skills/ Knowledge: 
Understanding of school operations: To know the functioning of the school. 


Language skills: Have a great understanding of basic languages spoken and written, I.e., English, and Hindi. English is written and spoken proficiency, as well as Hindi written and spoken proficiency.  


Strong organizational skills: Know how to work with the team and coordinate properly for a smooth procedure. 


Communication skills: This skill is important as understanding your team and communicating with them is required. 


Public relation skill: This encompasses a broad range of activities, as you are one of the representatives of their school. 


Interpersonal skill: This includes basic manners and dressing sense. And the way you will present yourself to parents, students, and faculty members.  


Ability to coordinate function in campus: So that the school can be represented in events and extracurriculars and annual events of student's interest and help in student's and administrative staff could be organized. 


Implement policy and procedures: Once the policies are made, their directiveness and regulation could be checked. 


Manage budget: so that appropriate measures can be upheld with the sum of fees and funds which can be further used to develop the school's functioning and administration. 


Evaluate instructional program and teaching effectiveness: So that authority of the post is maintained and teacher's role in an administrative way could be evaluated. 


Ability to interpret data: So that smooth function of school can be checked timely. 


Knowledge of curriculum and instructions: So that effective measures to plan and enforce smooth conduct of education occur. 


Familiarity with technology: Well versed in handling effective technological equipment in case if the need arises. 


Goal-Oriented: Being adaptable and able to capture other's needs. 
Behavior: 
 Dedicated to their work with loyalty or integrity. 
 Possess leadership quality to inspire others. 
 Team player, so that is flexible working in a group. 
 Attentive so that progress of students and teachers could be looked upon. 
Working Conditions: 
 Involved Mental, Physical and Environmental Factors: 
 Control emotions under stress. 
Work with lots of interruptions.
 Work for irregular hours and occasionally travel from district to district for development. 
Salary Range: 
According to a survey, the salary for an assistant principal varies based on education, geographic region, school district, and experience in the profession. The average salary of an assistant principal lies between ₹4,00,000 to ₹6,00,000. 
Job Goal: 
To assist the director or the principal in effective and smooth conduct of the educational program for the school and provide leadership when the principal is not available. To provide a comfortable and accessible environment where students can learn, enrich themselves, play, and grow. The person shall also maintain a relationship with parents and address parent's concerns. Also, the person in the absence of a counselor shall act as a counselor who shall cater to student's needs both physically and emotionally.
Also read Top Assistant Principal Interview Questions and Answers
Latest Assistant Principal Job Description – Salary & Duties