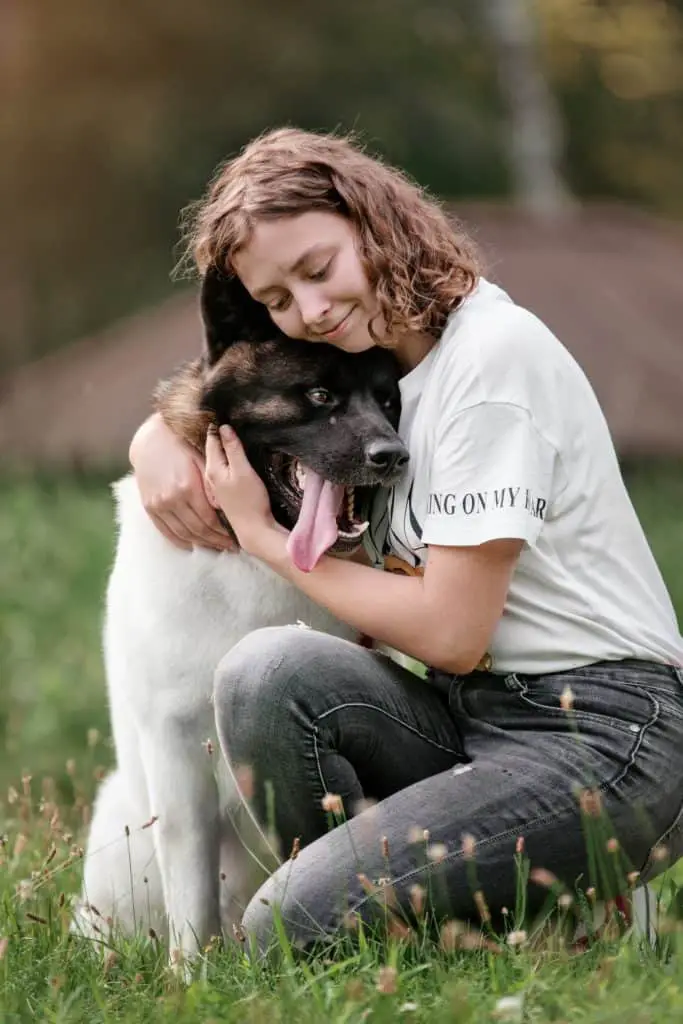 The role of a Kennel assistant is an entry-level job where you will be required to take care of animals in shelters and veterinary clinics. You will also be required to take charge of the kennel and ensure that the hygiene is top-notch. In addition, as a kennel assistant, you will check if the living conditions of the animals pass the standards. We will discuss the Kennel Assistant Job Description here in this article with eligibility and salary guide.
Kennel Assistant Job Description
Many institutions need a Kennel assistant for a variety of reasons. You fit the job description of a kennel assistant perfectly if you:
Can provide basic care to animals 
Can understand their requirements regularly
Can clean up after the animals, keep their cages sanitized 
Can groom the animal, such as trimming their hair and cutting their nails
Loving animals unconditionally is a bonus.
Have the emotional and the physical strength to comfort animals that are stressed
The institutions that might need you are:
Veterinary Clinics 
Animal Shelters 
Animal Rescue Organizations 
Breeding Facilities
Eligibilities of a Kennel Assistant
While there are no educational qualifications to apply for a Kennel assistant job, some employers might want to see if you have worked with animals before. You might also have to undergo training as you join the job. Kennel assistant is a famous entry-level job for people who want a career in animal care. While the job can be a little taxing, you may rise to higher positions as well. As a kennel assistant, you will be working under the supervision of a kennel manager, a veterinarian, and a breeder. While you will have someone around to guide you with most things, you will also be required to learn and manage many tasks independently. For example, many tasks like walking the pets and administering medication to them at the correct time might have to be carried out by you at odd hours. 
To know what it is like to be a kennel assistant, keep on reading!
What does a Kennel assistant wear?
A Kennel assistant might have to wear scrubs and work-appropriate khakis. Get ready to get dirty and make sure that you are comfortable with what you wear. You might be required to work for long hours, so not being comfortable in your clothes might really bother you. Make sure to wear comfortable shoes such as sneakers which allow you to be active in the field. Your hair should be tied neatly so that it does not distract you from work. If you do not have scrubs, a makeshift arrangement would be sports pants. You can figure out what you like after the first day of your work. 
Salary of a Kennel Assistant
On average, the hourly wage of a Kennel assistant in the US ranges from $15 to $17. Per year, you can expect around $24038. Of course, the rate depends on the employer and various other reasons as well. 
Other Requirements of the Job 
Being a kennel assistant might not look like an easy job at first. However, most animals staying in these facilities are stressed due to the new environment or due to past traumas that they might have faced. Administering medication and ensuring that all animals are fed appropriately might seem like a big and hard task. Some animals might also become aggressive at first to the treatment because of their stress.
Caring for wounded and injured animals is, again, a daunting work to complete. This is because these animals tend to turn a little hostile while they are in pain. But with a caring and compassionate heart, these four-legged creatures can become the best friends that you have had. Physically, you might be required to be exceptionally active. Working in a bent position for long hours is a must to comfort and care for animals.
You might also have to lift to 50 pounds regularly. While restraining bigger animals, you might have to use more strength and power. A candidate applying for kennel assistant will also have to deal with several clients and customers who come to drop off or pick up their pets regularly. Therefore, it is expected that a kennel assistant would know how to communicate clearly and behave in a kind and empathetic manner with them.
Conclusion 
The role of a kennel assistant is an entry-level job. However, it can open you up to a whole new level of possibilities in the animal care field. If you are looking for a career opportunity in this sector, this might be a good entry. Although it might be a little intimidating at first to take care of animals who can't take care of themselves, eventually, the amount of love they give back to you will fill your heart with satisfaction. 
FAQ
What are the required subjects to become a Kennel assistant? While there are no specific subjects, you might need to have a high school diploma and be above 18 years of age to apply for a role of a kennel assistant. Having subjects like Biology and Zoology in school is another plus to help you understand animals better. 
Where do Kennel assistants work? Kennel assistants mainly take care of animals in shelter homes, veterinary clinics, research laboratories, etc. 
What are some similar professions that have the same job descriptions? Jobs like Veterinarian technician, veterinary receptionist, customer service representative, veterinarian, pet groomer have the same job description of caring for and grooming animals. 
What are the working hours of veterinary assistants? Most kennel assistants might need to work full time or be called at odd hours. They might have to work at night, Sundays and on holidays. On average, you might be expected to work 40 hours a week. 
Do I need certification or training to become a kennel assistant? No, you do not need any certificates. However, you might have to receive training in the workplace when you start.
Is it dangerous to work as a kennel assistant? Yes, animals under stress and pressure can turn hostile. However, kennel assistants do get the proper training to tackle such situations. 
Latest Kennel Assistant Job Description – Duties, Salary