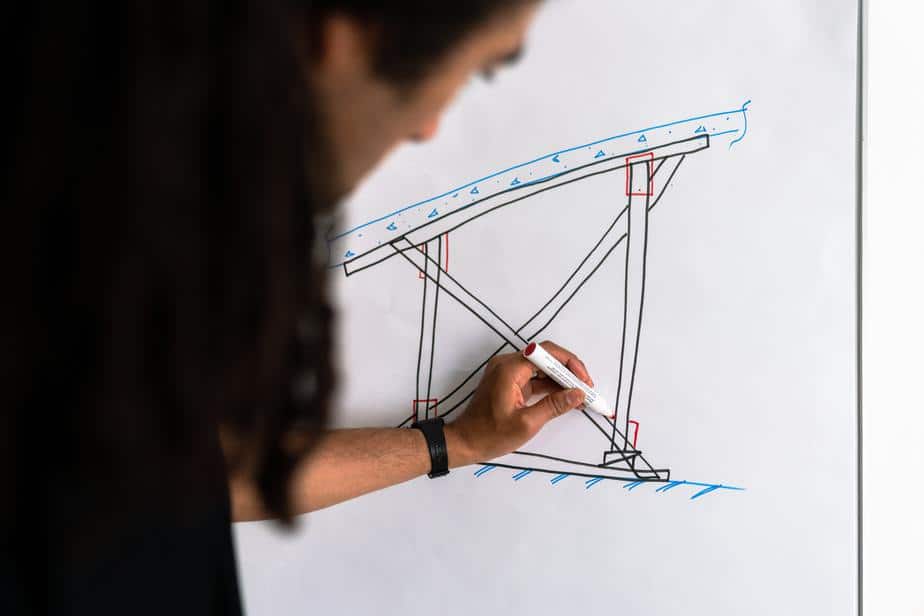 INTRODUCTION- For product creation, design, produce, and enforce best quality practices and processes. We will discuss Junior Qc Engineer Job Description here. Maintain, track, and ensure that services or goods are of the highest quality. Leading, directing, and assisting technical and skilled personnel in measuring and testing a product or service.
Junior Qc Engineer Job Description
Engineers in quality control (QC) are in charge of guaranteeing the effectiveness of their company's goods and services. They are in charge of product production and are involved throughout every stage of the process, from creation to manufacturing to packaging. Responsible for ensuring that goods manufactured meet quality requirements to reduce quality costs and increase customer loyalty by following procedures and processes.
Ascertain that all products arriving follow the appropriate quality requirements. Responsible for detecting and reporting quality problems, as well as quickly addressing them to minimize customer effect. To ensure the robustness of product builds, assist with new product launches. Develop and incorporate best practices in a team setting that emphasize defect avoidance, variance reduction, environmental sustainability, and continuous improvements in meeting all customer's needs. Manage the customer's individual needs and provide technical assistance. Responsible for many highly complicated major projects that necessitate unique and creative solutions, with outcomes being critical to the project's success. Work often alone with little oversight, and work is reviewed by Senior Management at project status and/or upon completion.
QC engineers must ensure that their product meets industry requirements established by state and federal legislation, as well as the company's own standards. They also have the duty of ensuring that the procedures, equipment, and materials used to produce their goods are healthy for their employees. Where there is a quality issue, they must correct it, even if it means stopping production. They try to solve any problems that occur during growth, but they must also deal with any problems during production. Quality control engineers track performance and report to an administrative supervisor or a production manager.
They usually work in the factories or plants that make the goods, but they may also have offices. Their work hours vary depending on when their business is in manufacturing: some only do this during "normal" business hours, Monday through Friday, 9 a.m. to 5 p.m. Others can operate seven days a week, 24 hours a day. Quality management is based on defect detection and is product-oriented. Nearly all reputable construction firms now have their own quality control department. 
In terms of quality management, it's critical to provide clients with a process statement, job procedures, checklists, Inspection & test schedule, Project quality plan, and a slew of other documents to reassure them that the product can meet their high standards.
Plans and coordinates practices related to the creation, implementation, and upkeep of quality standards for industrial applications, materials, and products: Develops and implements standards and procedures for inspection, testing, and assessment using experience in engineering fields such as pharmaceutical, electrical, and automotive.
Develops forms and guidelines for capturing, analyzing, and reporting quality and reliability data and sampling procedures and designs.
Develops a program to assess the precision and accuracy of manufacturing equipment and measuring, measurement, and analytical equipment and facilities.
Develops and implements methods and procedures for disposing of erroneous content and cost and liability assessment methods.
Directs staff who measure and analyze products and tabulate data about the consistency and efficiency of materials, products, or processes.
Compiles and writes instructional materials, as well as conducting quality management training sessions.
Design, incoming content, process management, product assessment, product reliability, inventory control, metrology, automated testing, software, research and development, and administrative implementation are examples of quality control engineering specialties.
You may be in charge of a quality management program.
Who is a  JUNIOR QC ENGINEER?
Quality management engineers are in charge of evaluating new products and deciding if they meet their reliability, durability, and functionality requirements. Some quality control engineers are in charge of drafting processes and tests for the products they deal with.
Quality Control Engineers' primary responsibility is to ensure the quality of their company's products by engaging in all stages of product production, from development to packaging. QC Engineers must conform to their company's standards and state and federal regulations governing product quality and employee protection.
QC Engineers normally work in tech firms' warehouses, plants, or offices, reporting to a limited number of higher-level executives whereas overseeing a large number of lower-level employees.
What does a Junior Qc Engineer do? 
By finding flaws, designing corrective steps, and putting in place quality management systems, quality engineers guarantee that a company's products and processes follow existing quality standards.
Identifying issues with products and processes is one of the most significant responsibilities of a QC Engineer. To do so, QC Engineers must be specialists in their company's products and have a thorough knowledge of any issues in the past.
Develop Testing Methods- A QC Engineer must consider current testing procedures and create new products to discover and solve problems.
Relay Information- No matter how many issues a QC Engineer can find, nothing will change if he or she fails to interact with the proper staff. If a problem is identified, the QA/QC Engineer's responsibility is to notify upper-level management and change lower-level worker procedures to prevent the problem from reoccurring before a result is obtained.
Solve Issues-QC Engineers play an important role in the problem-solving process. In addition to finding problems, the QC engineer makes recommendations for solutions, often collaborating with a cross-functional team to create a long-term solution.
Various  Duties Of Junior Qc Engineer
For product creation, design, produce and enforce best quality practices and processes.
Maintain, track, and ensure that services or goods are of the highest quality.
Create and implement quality requirements for tests, inspections, and assessments.
Create forms and guidelines for reviewing, measuring, monitoring, and recording product or service quality levels.
Develop techniques for assessing the precision and accuracy of analytical, testing, and measurement equipment and production equipment.
Troubleshoot and address issues relating to quality assurance.
In measuring and testing a product or service, lead, steer, and assist technical, competent personnel.
Compile and record information about goods, methods, materials, and their qualities and dependability.
Material on quality management practices, methods, and procedures should be researched, studied, compiled, and prepared.
Quality management practices should be taught to employees, technicians, and experts.
Perform and organize inspections of raw materials and finished goods and assess quality assurance, testing models.
Prepare comprehensive test plans, test cases, and defect reports, then record and conduct them.
To ensure contract enforcement, review and authorize quality standards for production preparation, supplier purchase orders, and engineering specifications.
Develop, record, and audit a framework for reporting metrics, program efficiency, and practices.
Accountable for the efficiency and quality of all activities, with a thorough understanding of all aspects of engineering construction relating to the Civil, Architectural, and Structural disciplines and the multidisciplinary processes.
Responsible for the project's quality control records, including permits, calibration, test results, inspection applications, non-compliance reports, site application, lasting materials delivered, and other relevant QC records.
Develop and establish all guidelines for performing inspections and tests on all procedures and oversee all testing methods and maintain high-quality standards.
Develop and assess all inspection and testing criteria for all procedures and oversee all testing methods and establish high-quality standards for all processes.
Examine the quality of all materials on-site, ensure that they meet all project specifications and quality standards, and collaborate with the department on material procurement and material quality control.
Ensure adherence to all protocols and supervise the successful execution of all test and inspection schedules. Collaborate with different departments to conduct quality audits on processes.
Manage all work methods and maintain awareness of all quality assurance standards and track and propose corrective measures for all quality assurance processes.
Create a method statement for the operation that includes risk evaluation, work safety environmental analysis, and an Inspection Test Plan and Checklist based on the project's requirements.
Assist the Technical Engineer with material submittals to the Consultant.
For review, coordinate with the consultant's representative and the Site In-charge.
Present products are being tested to see if there are any flaws.
Suggestions for resolving reported product issues
Investigate product quality to see if changes can be made to increase customer loyalty.
The overall Quality Planning strategy should be planned, developed, and managed.
Collaborate with the Product Development team and ensure that the project is carried out consistently.
Identify the bottleneck in the quality assurance process and make recommendations on how to improve it.
Projects for quality improvement are overseen.
Gather high-quality data
Determine the most important KPIs for product quality.
Prepare reports and indicators for Senior Management and present them to them.
Inside the production team, manage all quality-related problems (e.g., internal, supplier, customer, and customer warranty). Identify the root cause of product quality problems and take permanent corrective measures. To avoid sacrificing quality and safety standards, work with internal and external stakeholders to address quality problems as effectively and efficiently as possible. Conduct audits of products and processes. Ensure the control plans and related documents are enforced and managed effectively.
How To Become an JUNIOR QC Engineer.
A bachelor's degree in quality, industrial, or mechanical engineering is required.
Certification by the American Society for Quality is favored.
2+ years of quality engineering, quality assurance, or a similar position experience is needed.
QC development tools and methods, as well as coding experience.
Strong interpersonal and communication skills.
Strong problem-solving and analytical abilities.
Outstanding project management ability.
Career Opportunities for Junior QC Engineer
QC has good career opportunities like Software, aerospace, automotive, construction, and electronics manufacturing are only a handful of good industries employ quality control engineers. Even they can get a good amount of salary.
What are the skills needed to be a Junior Qc Engineer? 
Core skills: 
Excellent communication skills, both written and verbal.
Working as part of a multi-functional team is a plus.
Dedicated to the smallest of details.
Excellent troubleshooting abilities.
Product production and manufacturing methods are familiar to you.
Excellent time management and organization.
Ability to manage several tasks at the same time.
Proficiency in computer applications.
Advanced skills: 
Awareness of the quality processes of the International Organization for Standardization
Quality systems knowledge from the Society of Automotive Engineers (in the automotive and aerospace sectors)
Execute all regular inspections and tests to achieve the construction standard specified in the designs and specifications for all projects.
Verify that the contractor's quality specifications are communicated to suppliers and that the contractor's paperwork is submitted on time.
Before the start of the project, the planning and monitoring of project quality system management documentation.
The credentials and training standards for quality inspection staff are reviewed by a QC engineer.
Keep track of the status of all non-conformance reports that have been released.
Monitor the project quality control system's progress and effectiveness. When necessary, make suggestions for improvements and put them into action.
Use significant initiative/judgment in job methods and goal interpretation. Work is done individually and is only checked once in a while, with no oversight. Self-supervising when adhering to divisional management's guidelines and standards An understanding of quality management systems is important.
What qualifications do a candidate need to be a Junior Qc Engineer?
The majority of qualified engineers have a mechanical or industrial engineering degree. A master's degree in quality assurance is preferred for managerial positions, but it is not needed, as the quality engineer profession is often learned on the job. Regardless of their seniority, QC Engineers must be good team players since they must work with different departments (e.g., production, engineering, and support). Problem-solving ability and attention to detail are also important qualities for quality engineers.
How much does an Junior Qc Engineer earn?
The median annual wage for QA/QC Engineers, classified as Industrial Engineers by the Bureau of Labor Statistics, is $83,470 per year. The tenth percentile of QA/QC Engineers earns $53,300 per year on average, while the 90th percentile earns $126,920 per year. The median annual wage for QA/QC Engineers, classified as Industrial Engineers by the Bureau of Labor Statistics, is $83,470 per year. The tenth percentile of QA/QC Engineers earns $53,300 per year on average, while the 90th percentile earns $126,920 per year. QC/QA Engineers in Alaska, Wyoming, and Washington make the most money in the nation, with median annual salaries of $113,800, $100,100, and $99,400 overall.
Also read My Anecdote of Becoming a User Experience Engineer
Junior Qc Engineer Job Description 2021 – Salary & Duties