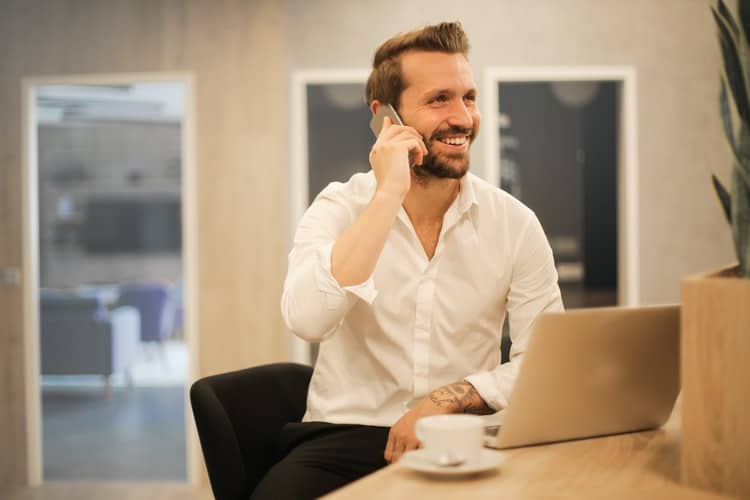 Who is an HR Coordinator?
A human resource coordinator is responsible for resolving issues raised by employees in an organization. He or she coordinates with all the other HR functions and performs activities required to provide support. It is a "generalist" role and depending on the requirement of an organization, the role can be customized to supplant one KRA with another.  To ensure all functions and programs about an employee lifecycle run efficiently, organizations hire HR coordinators to facilitate the same. A human resource coordinator is a go-to person for employees on all issues faced by them from joining to leaving. We will discuss the HR Coordinator Job Description here.
Larger organizations have well-established HR structures and more defined HR teams with a clear demarcation between generalist and specialist roles. They have separate teams for recruitment, learning, and development, competency, performance management, compensation benefits, Separation, and administration. In that case, HR coordinators play a key role in efficient governance, negotiation, resolution, and a liaison between employees and the specialist teams.
HR Coordinator Job Description
While different companies will have different key responsibility areas (KRAs) earmarked for an HR coordinator role, basic responsibilities remain the same. They focus on maintaining a high growth rate and employee satisfaction index by facilitating the people and process functions. Continuous learning programs, reward, and recognition, onboarding, engagement practices are some such functions where an HR coordinator is required to facilitate.
Usually, HR Coordinators are required to report to the People Operations manager or director and work in collaboration with the center of excellence teams in people management such as Compensation Benefits, Recruitment, Competency Management, Diversity and Inclusion, Learning and Development. They are also expected to be self-starters who can work autonomously and have a deep sense of ownership. HR Coordinator is also expected to work towards building a strong company culture of inclusiveness through quality people practices.
Here's an indicative list of what may be required in the job:
Recruitment
Identify future requirements in discussion with business teams and inform the recruiters to form a hiring strategy depending on skill requirements
Collaborate with recruiters for screening, interviewing process to check organization fit and core value alignment
Keep business informed about hiring status and expected joining dates
Build a contingency plan in collaboration with account managers in case of delayed joining
Onboarding the new joiners
Manage administrative duties for new joiners and contracted employees
Talent Management
Keep track of internal account requirements and talent pipeline
Have a workforce plan ready for upcoming requirements that can be fulfilled with the internally available talent pool
Role movements and better fitment due to promotions
Maintain a database of employee skills, training, performance, role aspirations to match and map accordingly
Keep track of contracted employees and work the administrative responsibilities regarding contract extension or release
Fulfillment of open requirements through employee attrition
Plan for a succession of critical talent
Assist supervisors with performance management especially feedback mechanism
Employee Engagement
Develop an engagement strategy for business units
Appropriate allocation of company budget for employee welfare
Grievance and query handling by providing adequate support through complete awareness of company policies
Drive company's initiatives for people welfare and location-specific events
Drive participation among employees for engagement practices or people initiatives
Build a culture of robust communication using all available means of internal communication channels
Network with external agencies to organize events to boost the morale of employees and invite inspirational speakers
Employee Retention initiatives especially in areas where high attrition happens
Conduct employee engagement surveys and collect feedback
Create an action plan based on survey results and conform to the plan to improve engagement scores
Reward and Recognition
Build an apt reward and recognition strategy which is suitable and relevant
Work on the allocation of necessary budget for reward
Track employee milestones – personal and professional such as anniversaries/ birthdays/ long service awards
Applaud, on-the-floor appreciation, pat on the back, Client appreciation recognition to be recorded for increased commitment
Diversity and Inclusion
Actively work with the recruitment team to identify alternate recruitment channels for accessing a more diverse talent pool
Network with associations where a company may invest to build a culture to promote diversity
Create and implement diversity initiatives into the engagement calendar
Drive all diversity and inclusion related events within the account
Learning and Development
The survey, interview and chalk up a Training need analysis for the account
Maintain a record of employee learning and skill training 
Collaborate with the Learning and Development team to identify training sessions
Build a training calendar for the account 
Identify upskilling requirements for employees
Partner with third-party training organizations to invite external trainers
Identify training needs for supervisors especially in areas of people management
Administrative
Personnel filing and documentation of contract employees, new joiners, and existing employees
Arrangement for travel, dinners, and other logistical requirements for events
Arrangement of logistics by coordinating with third vendors/suppliers for gifts, gift cards, or coupons
Separations
Conduct exit interview
Handle procedures of off-boarding
Documentation for contract termination, retirals for exiting employees or contract employees
Qualifications
BA/BS degree 
3-4 years of experience in a people management role
Exposure to industry-leading practices in employee engagement, recruitment, and employee welfare
Broad knowledge of generic administrative responsibilities
Previous experience working with HR analytics/ or analysis tool is preferred
Proficiency with Microsoft Office (Word, Excel, Powerpoint
Skills needed
The ideal candidate is expected to have the below skills:
A dynamic contributor who likes to get things moving
Adapts to changes and knows how to deal in ambiguous situations
Takes initiative and is a self-starter
Strong presentation and communication skills
Strong understanding of corporate functions
Result oriented with a problem-solving bent of mind
Analytical abilities to discern a problem, identify trends and come up with a solution
Strong sense of accountability and ownership for the account
Quick Turnaround Time (TAT) for queries or offering solutions to a problem
Excellent time management skills and ability to meet deadlines
Above all, a company hires an HR Coordinator to help build a cohesive company culture and better engagement of employees. Therefore an HR Coordinator is expected to be a person who is a team player who is genuinely a people's person with a ready to help attitude.
Also read How I Got a Project Coordinator job
Latest HR Coordinator Job Description 2021 – Duties & Salary