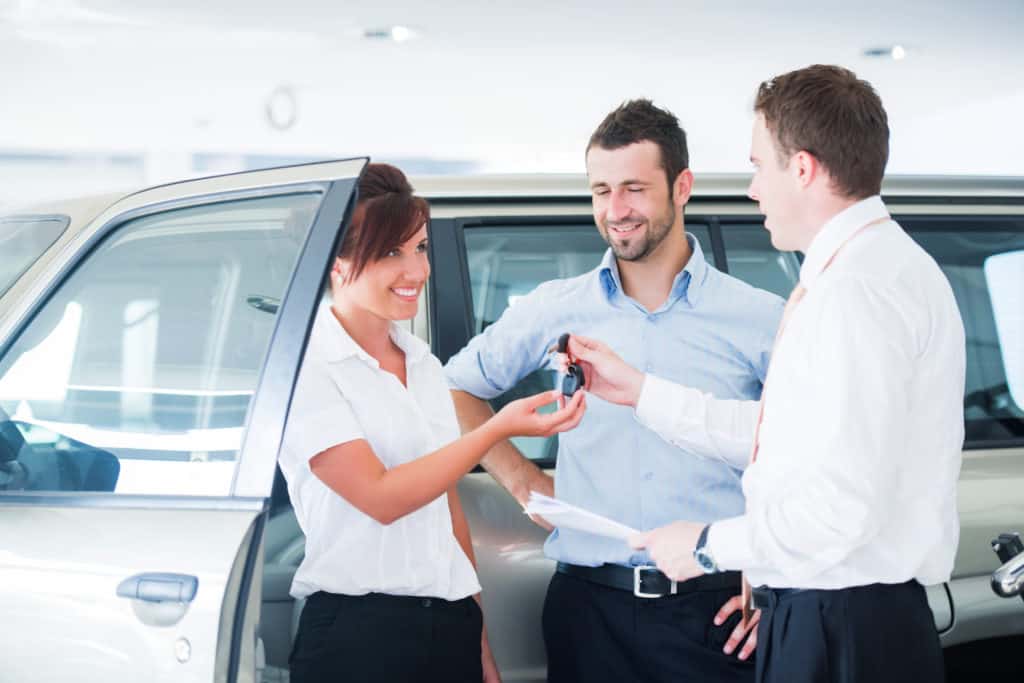 Starting a career at a car dealership can be an awesome way of self-development because it would make you undergo some levels of self-improvement which you might have taken for granted at some point growing up. However, you will come across people with different kinds of personalities – and it would require you to understand how to handle each one of them. If you have a hard time having patience with people, I do not think this is the right place. 
To get a job at a car dealership, there are some things which you would have to learn. First, you need to know what you are applying for. There are different job descriptions when applying for a position at a car dealership. This is where you find the area where you think you would perform the most. When you have figured this out, then you can proceed to apply for the job. In this article, you would gain knowledge on how you can get a job at a car dealership and learn the prioritized way of going about it. 
Steps to Getting a Job at a Car Dealership
Here you will learn the insights to help you get your dream job at a car dealership. These steps are the fundamentals that would guide you in structuring your approach to get you to the interview stage and possibly get the job. 
Make Inquiries – Learn to walk into a car dealership office and ask if they have any openings for a position. Even if you are told that none exist, it will send out a positive message that you have confidence in yourself which is one of the vital qualities of working in a car dealership. 
Qualifications – Although there are no formal qualifications for getting a job at a car dealership, it is expected that you must have passed your GCSE or have with you some equivalent qualifications showing that you have gone through some level of tutorship and mentorship. This is simply to show that you know and understand the basics in both written and verbal communication which is very essential to succeed when working at a car dealership. 
Driving License – It is expected by any employer to access the driving skills of whoever is to be employed. So make sure that before applying for a job at a car dealership, you have an up-to-date license. One of the main reasons for having a drivers' license is this – from time to time, you would be asked to move cars around from one place to another. Sometimes, you might be asked to take a car for a car test or drive a prospective buyer for a test drive before making a purchase. If you do not have a driver's license, it would be difficult for your employer to do everything at once. 
Experience – Having major experience in sales is important in securing a job at a car dealership. An employer wouldn't want to start teaching the basics from scratch as it takes out most of their time. And you also don't need to gain the whole experience in the world. Just have one or two selling and customer service experience to boost your rate of getting employed by your employer.  Also, learn how to negotiate deals as it would help in making sales when a buyer comes in to make a purchase. These skills are very much necessary to excel when you work in a car dealership. 
Administration Skills – It is also very important that you have administrative skills – being able to do some paperwork and drafting invoices for customers, your computer skills, taking down contact details, and following up with constant communication are all part of administrative duties when you work at a car dealership. Always make sure that you include your experience one with administrative experience. So you would be seen by your employer as someone employable. 
Knowledge About the Industry – Before applying for a job at a car dealership, you must find the time to fully understand the industry which you are about to get into before doing anything else. It is more like prepping yourself and familiarizing yourself with everything that goes on in the industry before getting in. Having this knowledge reduces the workload on your employer and lets them know that – you are a novice in the industry. So study like you are about writing the state board exams because it would go a long way in helping you get the job of your dreams. 
Be Sociable During the Interview – There is one mistake people make during an interview, and that is expressing your fears and pressure when facing the employer. Learn to always free up your mind during an interview as this would make the employer learn more about you as a person and also see you like some that will also make their customers feel welcome when they meet up with you. Always put on a smile and friendly character when you are in an interview. It is the game-changer that is sure to give you an edge over other applicants.  
Follow Up – This is the trick here, and it is something that should be paid attention to. In a situation where you go for an interview and you happen to be two to three persons who also happen to be looking for a job with you – and you all perform exceptionally well, your employer would be looking out for a tie-breaker. And this is where the skill of following up would come into place. Learn to follow up after an interview as this would show the employer that you care about the job, and you would also apply that principle in following up with customers to make a sale. 
Your Appearance – No one wants to have an employee that doesn't know how to keep and maintain proper hygiene. It is said, "the world would hold you at your estimate, so value yourself and look good. It would attract customers to you and would want to engage in a healthy conversation with you because of the way you look. Looking good has a way of increasing your self-esteem and making you feel good about yourself. These simple things are the things that count the most which most people sometimes take for granted. 
Getting a job at a car dealership is a good move to make if you are looking at starting your career in car dealing, or you are just looking into working the 9 – 5 to make a living for yourself. But, whatever reason it could be for, working in a car dealing industry will challenge you for bigger things and improve you literally in all ramifications. 
Some car dealerships offer some certificates after some years of working for them. It's a pleasant way to raise your standards and your experience in the field. It's a high and rewarding career, and you stand to make a substantial amount of money as you progress in the job through bonuses and commission. 
How to Get a Job at a Car Dealership