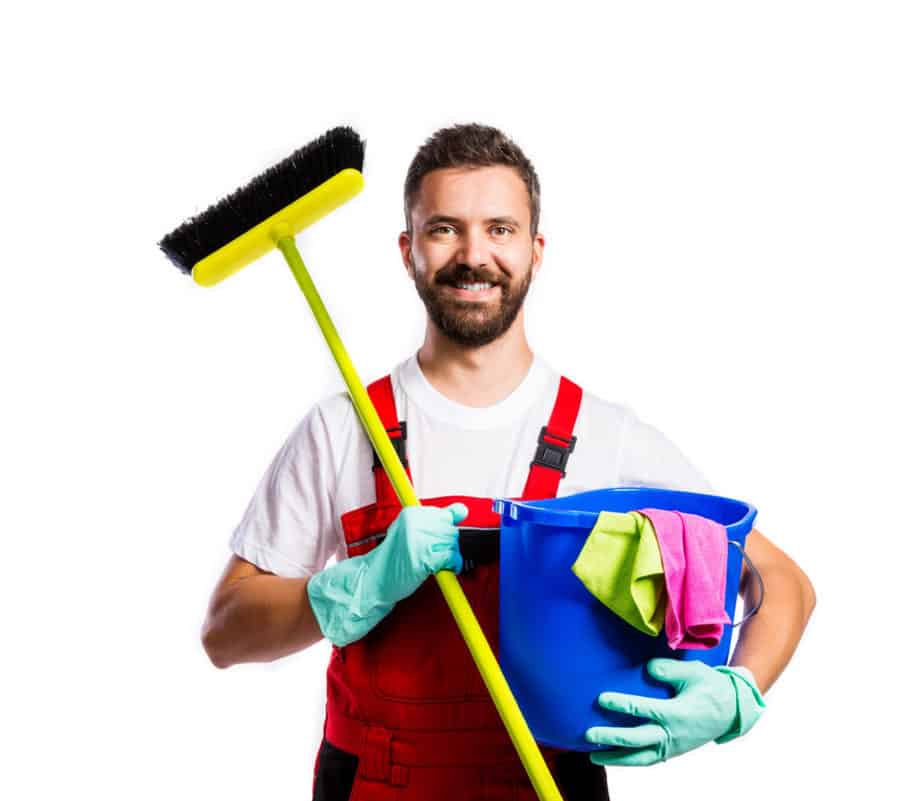 In this article, we will see the Housekeeping job and its duties.
Introduction
It can be characterized as providing a clean, pleasant, secure & appealing atmosphere. 'Housekeeping' is an alternative explanation of 'an operational service within a hotel, liable for cleaning, preservation, aesthetic refurbishment of rooms, common spaces, rear areas & environment.' The word "housekeeping beyond hospitality" implies daily routine & household maintenance tasks like cleaning, cooking, upkeep of homes, shopping & bill payments.  All the family members or others, like butlers and cleaners, are engaged to carry out these recurrent activities every day.
The housekeeping staff is in charge of ensuring the cleanliness, upkeep, & aesthetic appearance of every room & public place.  The housekeeping crew not only changes direction on schedule, and cleans as well as maintains all the things in the resort such that it looks fresh & appealing since the day it opens its doors for work. The effort made by housekeeping to provide an attractive apartment for a visitor has a significant impact on the visitor's stay in a resort.  In comparison to other resort areas, housekeeping employs the greatest number of people.
What is Housekeeping? 
Housekeeping's main interactions are through the front reception crew since they are charged for the quick turnover of the guestrooms. The status of every room is notified daily by housekeeping towards the front reception & conversely. The room's status update may now be performed via modern technologies such as hotel systems, telecommunication services, housekeeping mobile apps, and so on.
Housekeeping also works directly with the management and engineering departments, since housekeeping personnel detects various sorts of maintenance concerns when cleansing the rooms & notifies them to the servicing staff for repair and replacements
Role of Housekeeping
The role of housekeeping varies based on the kind and type of hotel; for instance, in luxury and full-service hotels the housekeeping staff provide nighttime and change-out services. Its housekeeping staff is a key 'Support Centre' for the hotels because it does not produce significant income for the hotels. Housekeeping is deemed as a "back of a house" function, even though they have certain personal contact with visitors, such as when cleaning rooms, collecting up laundry, giving evening and change out services, and so on.
Duties of housekeeping
Deputy Housekeeper
Check & verify that all bedrooms, public sections, & each place are clean as well as excellently maintained.
Monitor the work of contractors, such as pest treatment, laundry, & window wiping.
Create employee timetables & duty roasters.
Manage stock levels for laundry, clothes, & equipment as well as ensure that stock is taken regularly.
Help the senior housekeeper with employee assessment, discipline, firing, & promotion by providing the appropriate information.
Assistant Housekeeper
Being in charge of maintaining the cleanliness, repairing, as well as servicing of rooms in a suitable and organized manner.
Take charge of the resort linen & monitor its mobility & allocation to hotel guests.
Maintain the inventories of essential housekeeping materials & check them regularly.
Help the hotel attendants with their regular tasks.
Give the front desk a schedule of accommodations that are ready to be assigned to guests. Create the floral arrangements.
Prepare for employee training as well as a replacement of the executive housekeepers within the event in their absence.
Floor Housekeeper
Monitor the delivery of used linen for washing & the recovery of new linen from housekeeping.
Assure the availability of equipment, as well as upkeep & cleaning supplies for floors & public spaces.
Distribute floor cards to hotel guests.
Spring cleaning should be supervised.
Provide an update on the maintenance task on each floor.
Clearing should be coordinated with housekeeping.
Night Supervisor
They are in charge of the nighttime employees who maintain the hotel's open areas & rooms.
Verify that all open areas are well maintained at nighttime when congestion is at its lowest.
If required, move the departing rooms towards the front desk.
Determine the essential order of tasks & manage the workers accordingly.
Ensure that the departure apartments are cleaned & ready as quickly as necessary so that the receptionist can re-let them at the appropriate time.
As needed, arrange for specialized cleaning of guestrooms.
Guest Room Attendants
Rooms must be clean and neat per the hygienic requirements.
Change the linens in the guestroom and the bathroom. Prepare the beds in the guest room.
Restock guest supplies. Respond to visitors' summons as soon as possible.
Be in charge of processing guest laundry.
Take charge of the evening & give switch service. Examine & secure the rooms.
Some basic responsibilities 
To create a housekeeping cost, budgeting process, and forecasts.
To attain the highest efficiency in the support & care of visitors, as well as the seamless operation of the sector.
To create a friendly environment.
To guarantee that all staff members provide pleasant and dependable service to the guests
To maintain a high level of cleanliness & basic maintenance in all places under the department's control.
To distribute uniforms to each employee and to keep an inventory of them.
To create & maintain floral displays, as well as to manage the hotel's manicured grounds.
To handle the lost and found items.
Carpet cleaning and maintenance.
Taking care of any questions, concerns, or requests from guests as they arise.
To notify the senior manager and admin up to date on all issues that require attention.
Skills required for housekeeping
Time management
Housekeepers generally work alone or with a small team of experienced housekeepers and have to accomplish a fixed amount of cleanings daily.  The housekeeper needs a crucial ability to be capable of correctly managing the time to guarantee that all cleanings are completed on schedule.  They also need to be present for sweeping & cleaning within the customer's specified period.
Communication skills
Housekeepers must interact with customers, colleagues & managers daily to establish a comprehensive understanding of the objectives of all cleaning. The housekeeper cannot satisfy the demands of the customer without strong communication skills and cannot ignore the essential components necessary to do a certain task.
Flexibility
Some housekeepers are expected to work varied hours every day depending on the demands of a customer. For instance, if a cleaner is assigned with mopping an apartment building, he might just have to wait till all workers have departed the building in the evening before beginning work. Many housekeepers may labor late into the night and early mornings. Being adaptable allows a housekeeper to take on more assignments and perhaps earn more revenue
Interpersonal skills
Housekeepers often interact with customers & therefore be willing to collaborate effectively with others to be productive. Housekeepers commonly require interpersonal qualities such as reliability, cooperation, and accountability.
Organizational skills
Superior organizing & planning abilities are also required. The skill to follow processes, guidelines, and protocol & implement that into their job is critical for housekeepers. Another important trait is the ability to cooperate well with others, including coworkers & superiors, to achieve a common goal.
Customer care
To be effective, housekeepers also have excellent customer service abilities. This is because their job is reliant on customer approval, thus ensuring that customers are happy with a housekeeper's efficiency is critical to achievement in this field
Pay close attention to the details
To be efficient in their profession, the housekeeper should be highly detail-oriented. To properly execute their tasks, these experts must have strong attention to detail, including arranging various home objects to assure that surfaces & windows are wiped clean & streak-free. The more attentive a cleaner is in performing their responsibilities, the good at their work they would be.
Physical stamina
Substantial levels of power are also required to conduct housekeeping tasks. Because it is essential to walk, kneel, creep, bend, crawl, stoop, and operate in restricted areas for extended periods of duration, intermediate to high levels of endurance and physical prowess are required. Furthermore, tolerance against dirt & cleaning agents is advantageous.
A housekeeper must have certain qualifications
Security & Health 
Health & security training is essential, particularly if you perform in a residential home.  If you operate in hotels and a business setting, health & security training is most usually provided as an element of your job or orientation phase. However, whether you operate as an individual housekeeper, whether self-employed and hired, you must be knowledgeable about health & security risks as well as how to prevent them. You would be operating in some potentially risky situations, specifically in housekeeping, if things are not effectively managed.
Food safety training
Food Safety training is available at various levels, however especially if you may not prepare and make food as part of your employment, simply being near meals and drinks qualifies you to take a Level 1/simple Food Safety course. You'll discover why food safety is vital, as well as how to comprehend food safety laws, food hygiene threats, food hygiene regulation, & personal hygiene. Learning these abilities is essential for any housekeeping since they all contribute to the general sanitation, upkeep, & cleansing of the home or area in which you work.
Housekeeping training skills
If you are fresh to the job and have been in housekeeping for a considerable period, undergoing housekeeping training programs is critical to maintaining your skills. This practical training program would walk you across all sorts of cleaning abilities & knowledge, from vacuuming & cleaning to dusting brass & metal and cleaning footwear as well as high-end luggage.
Salary
In the United States, the average housekeeping pay is $26,325 annually, approximately $13.50 an hour. Starting salaries for entry-level occupations begin at $22,407 annually, with most skilled staff earning up to $42,746 annually.
Interview questions 
Question 1: What is your preferred housekeeping work?
Answer: I've come to like washing clothes the most during my 2 years working as a cleaner. When I worked on the laundry shift at my former work, I needed to take the majority of my workday arranging towels in the washing machine. I found this job to be soothing. I've mastered the art of arranging towels & comforters, as well as making beds.
Question 2: What do you consider to be a suitable work environment?
Answer: The desirable work atmosphere, in my opinion, is one in which everyone feels appreciated. Whenever my employer recognized my time & skills in past housekeeping positions, I seemed the most respected. I believe it is critical to have a company that recognizes that we all have lives beyond work & assists us in maintaining a proper work-life balance. The excellent work atmosphere, in my opinion, is one in which people can interact and collaborate. For instance, when there was a really large problem, I would respect this if my colleagues were willing to help me in cleaning up.
Question 3: How do you remain positive & focused when faced with very difficult tasks?
Answer: Once I was working as a cleaner at a guesthouse, the last duty of my job was to vacuum a room where a large number of people slept. This had quite a hard day, & I was eager to meet my family when I went home. After I walked inside that area, I was taken aback by how sloppy everything was. I thought cleaning would take probably two hours. Rather than being irritated, I thought to myself about the overtime hours and appreciation I will earn for working beyond my shift's conclusion. I tackled this issue one job at the time, as well as when I realized it, I was able to go home.
Question 4: How do you handle several duties at the same time, which is the essence of any hotel job?
Answer: To multitask well, one must have a clean mind. I make sure I acquire sufficient sleep before going to work, & I tend to work not just practically, but also intellectually. If one needs to work in such a challenging capacity, one must do a form of psychological processing to get the task done correctly.
Question 5: What is your most serious weakness?
Answer: I am a stickler for detail. Sometimes it doesn't work out very well. I frequently have unreasonable expectations because I desire things to be completed at the appropriate time and in the correct way. But, I'm improving with it so that I will work effectively without expecting perfection all of the time.
Housekeeping job description-Salary and duties