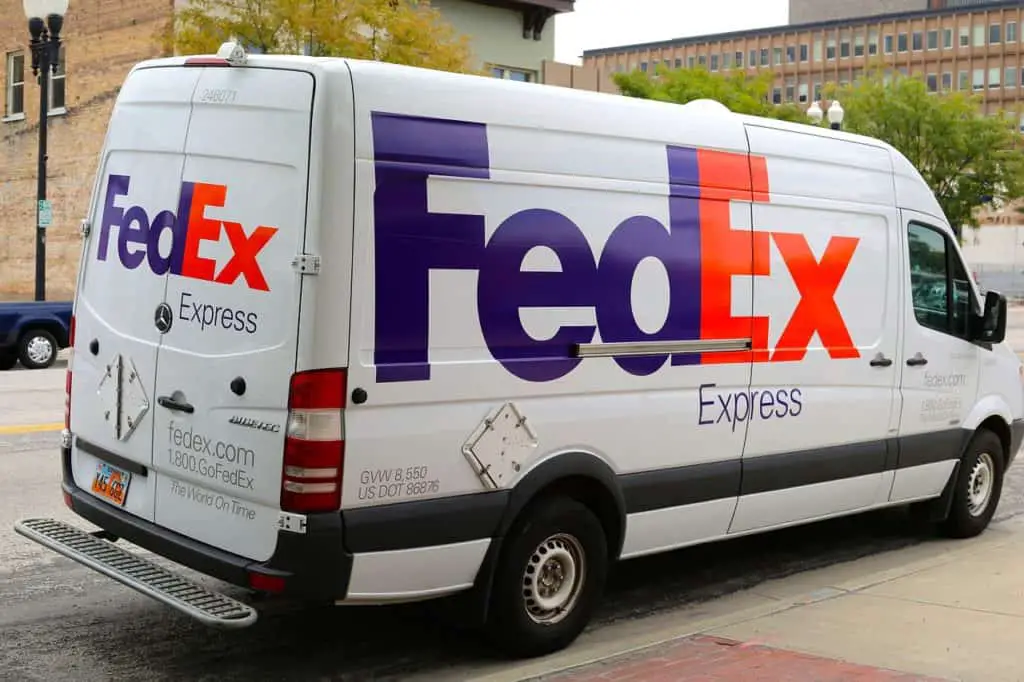 Behind the successful functioning of many organizations, various positions and tasks contribute to the efficient running of daily operations. Among these positions is the significant role of a Package Handler. If you are interested in taking on the dynamic role of a Package Handler, FedEx – the multinational courier services corporation – has multiple openings for the position. In this article, the job description, requirements, salary, and duties of a Package Handler at FedEx will be given. Because of the nature of FedEx's industry, Package Handlers are essential employees who are commonly sought after. Read on to find out more about the role of a Package Handler and how you can apply for the position at FedEx. The article will start with a short background on FedEx.
FedEx: Background
FedEx was founded in 1971 in Memphis, Tennessee. The world-renowned delivery cooperation is composed of FedEx Express, FedEx Ground, FedEx Freight, FedEx Custom Critical, and FedEx Trade Networks. The organization runs in more than 220 countries and takes approximately five million physical shipments every day. The need for Package Handlers is critical in the day-to-day operations of FedEx.
FedEx Package Handler Job Description
A Package Handler, who may also be referred to as a Warehouse Package Handler, prepares product packages for courier companies to enable that the products are safely and efficiently delivered to their end-user or customer. A Package Handler has day-to-day responsibilities, which are heavily related to the movement and handling of packages delivered to and from the cooperation. 
This position ensures that packages that are being transported are correctly packaged, labeled, scanned, secured, and loaded for delivery. It requires great attention to detail and plenty of physical handling. The efficient work of a Package Handler is critical to the smooth running of an organization's daily work.
Package Handlers are essential to companies such as FedEx because they are essential in preparing packages and ensuring that they are fit and ready for planned delivery. They complete numerous tasks to affirm that packages can and will be correctly delivered to their planned destinations. They may operate heavy machinery, track package records, and work with other employees to sufficiently carry out their tasks.
Package Handlers can work full-time with two shifts per day or work part-time for about two to four-hour shifts per day. In a week, Package Handlers can work for a range of 20 to 40 hours. They may find themselves working in warehouses, airport hubs, loading docks, FedEx stations, or even mailrooms. Package Handlers may work under various weather conditions and provide protective gear and uniforms by FedEx.
As FedEx services are commonly used globally, their Package Handlers are expected to work and adapt to fast-paced working conditions to meet ranging deadlines and expectations. Package Handlers must be ready to work overtime, especially during seasonal occasions where business demands grow exceptionally.
There are guidelines, procedures, and processes a Package Handler must follow to ensure packages and operations meet given quality and safety standards. Failure to perform within given regulations and guidelines may result in disciplinary action. The company is an equal opportunity employer and makes reasonable accommodations for those with disabilities.
Skills and Qualifications
As previewed, the physical demands of a Package Handler require prospective employees to uphold relatively high levels of stamina and physical strength. Additionally, they must have coordination skills that enable them to swiftly manage packages and transport them from one place to another according to given instructions.
Package Handlers also need communication skills and the ability to follow instructions. They will be working with several supervisors and co-workers in a team setting to ensure smooth operations. They also require customer service skills because they will be in contact with clients and customers constantly in ascertaining the efficient and correct delivery of the packages.
Knowledge of tools and machinery that are frequently used in package handling may be required. Training is provided to new Package Handler hires, which includes video training. Those with previous experience as a Package Handler, favorably a year or more, have an advantage. Prospective Package Handlers must ensure they are at least 18 years old.
A driver's license that is up to date and a reputable driving record may also be advantageous to prospective Package Handlers. FedEx Package Handler applicants go through testing, background checks, and drug screenings before being considered for the role.
Additional Job Requirements
Below is a list of extra job requirements that enhance how much you may qualify for the position of a Package Handler at FedEx:
You must be able to carry objects that weigh up to 75 pounds.
You must be punctual and able to work under stressful conditions.
You must at least be a high school graduate.
You must be detail-oriented and be able to execute sound judgment regarding packages.
You must be prepared to be working in noisy environments.
You must be able to multi-task.
You must have the ability to work with little supervision.
You must be computer literate to execute efficient data entry.
You must have good time management skills.
Package Handler Salary
An entry-level Package Handler may earn a starting rate of $10 to $12 per hour. Package Handlers with more experience may receive an hourly rate ranging from $13 to $19. The average annual salary ranges from about $20 000 to $30 000. New hires for the role may become eligible for a raise after six months of working at FedEx. Cash bonuses, tips, and commission sharing are more possible earnings that FedEx Package Handlers can make. 
They may also receive non-monetary benefits such as healthcare, medical care, vision care, dental care, retirement plans, tuition assistance, vacation pay, holiday pay, discounts, and lower shipping charges. FedEx also provides flexible working schedules for employees who may need flexible working hours, such as students.
Package Handler Duties
Package Handlers are involved in a wide range of tasks and are even required to rotate over a few other positions to ensure their work is done quality assuredly. The duties of a Package Handler are extensive and provide a lot of opportunity for skillset advancement.
The following is a list of duties that a Package Handler can be expected to do in their daily responsibilities:
Sorting, assembling, and arranging packages according to their characteristics and specifications, such as size, for more efficient transportation and delivery.
Sealing and securing products into their packages in a careful manner to reduce security risks and potential damages.
Scanning and examining packages to ensure they match details in written records or meet given expectations.
Loading and unloading packages of varying weight and size by hand to and from delivery trucks.
Removing or repackaging packages that are damaged or do not meet company standards.
Recognizing packages that are hazardous and handling them with care.
Packing deliverables and products manually into their respective packages.
Operating machinery and working with tools and equipment that aid in the efficient operating of package handlings such as forklifts and hand-held scanners.
Keeping track and record of packages that are being transported. Working and communicating with fellow employees who record the movement and tracking of packages as well.
Coordinating with co-workers who operate machinery that transports and carries packages.
Maintaining communication with end customers and clients to ensure safe, efficient, and timely delivery. This is also to make sure that customer expectations are met successfully.
Carrying out physically demanding tasks such as pushing, carrying, lifting, and pulling packages of varying weight and size. Repetitive movements such as bending to transport packages may also occur.
Measuring and weighing packages with appropriate tools and accuracy.
Checking package labeling to make sure deliveries are correctly carried out.
Abiding by safety regulations, guidelines, and standards through all procedures to minimize risk, injuries, and damages to packages.
Moving, handling, and transporting packages of varying weight and size. This can be from the warehouse to the final consumer, from one internal department to another within the company itself, or from one vehicle to another.
All the listed duties must be done with great care and efficiency. Managing all the given duties quickly is also favorable considering the fast-paced environment in Which Package Handlers work.
A Package Handler is a great entry-level position that allows for career progression. Promotions to management and supervisory positions are possible if employees perform effectively in the long run. If you aspire to develop your career in this industry, this role could serve as a beneficial starting point.
Application Process
If you are interested in becoming a Package Handler at FedEx and would like to apply for the position, there is an online application process that FedEx uses. Follow the instructions below for the online application process:
Go to the main FedEx Website: https://www.fedex.com
Scroll to the footer/bottom of the homepage and click the "Careers" tab under "Our Company."
Scroll through the page, and you will find a list entitled "Critical Openings Available for FedEx." Within this list, you will find a Package Handler listing. Click the option to "View Jobs" next to Package Handler.
Or you can type in "Package Handler" in the Keyword Search box, enter your location of choice in the Location Search Box and click on "Find Jobs" to browse the results and currents openings for Package Handlers.
Browse through the open positions and select "Click to apply" on your most preferred choice.
You will then be prompted to sign in if you already have an account. If you do not have an account, you will be given the option to create an account.
After signing in or signing up, you will go through a straightforward online application. Once you finish and submit your online application, you can then wait to hear back from the company to see how you can proceed with the hiring process.
If your application is successful, you may be called in for an interview. The interviewer will mainly try to assess your physical strength and stamina during the interview process since the job involves a lot of manual work. They may ask questions such as "Can lift packages that are heavier than 75 pounds?" 
The interviewer could also ask about your previous work experience and whether you have been a Package Handler before. You are likely to be asked whether you can handle pulling, lifting, pushing, and carrying heavy packages for lengthy periods of time.
You can also expect general interview questions such as "Why do you want to work at FedEx?" and "What shift would you like to work?" The interviewer could also give you scenario-based questions.
The interviews are not exceedingly long and require you to complete background checks and tests to finalize the process. Once you pass the tests, you may receive a job offer shortly after.
FedEx carries out temporary hires during seasonal peaks where there is high demand and high volumes of packages. The company sometimes offers permanent positions to temporary hires who perform well in their time with FedEx. Therefore, the possibility of earning a Package Handler position at FedEx is relatively high, whether a temporary or permanent role or a full-time or part-time role.
Becoming A Package Handler for FedEx
We hope that at this point, you should be able to decide whether the fast-paced and physically demanding role of a Package Handler at FedEx suits you.  With numerous openings for the position at FedEx throughout the year, the opportunity to join the company as a Package Handler is almost always there. 
If you are detail-oriented, quick on your feet, do not mind constantly moving about, interacting with all sorts of people, and moving packages around, the role of a Package Handler might be for you.
Whatever you decide to do, we wish you all the best!
FedEx Package Handler Job Description, Salary, Duties