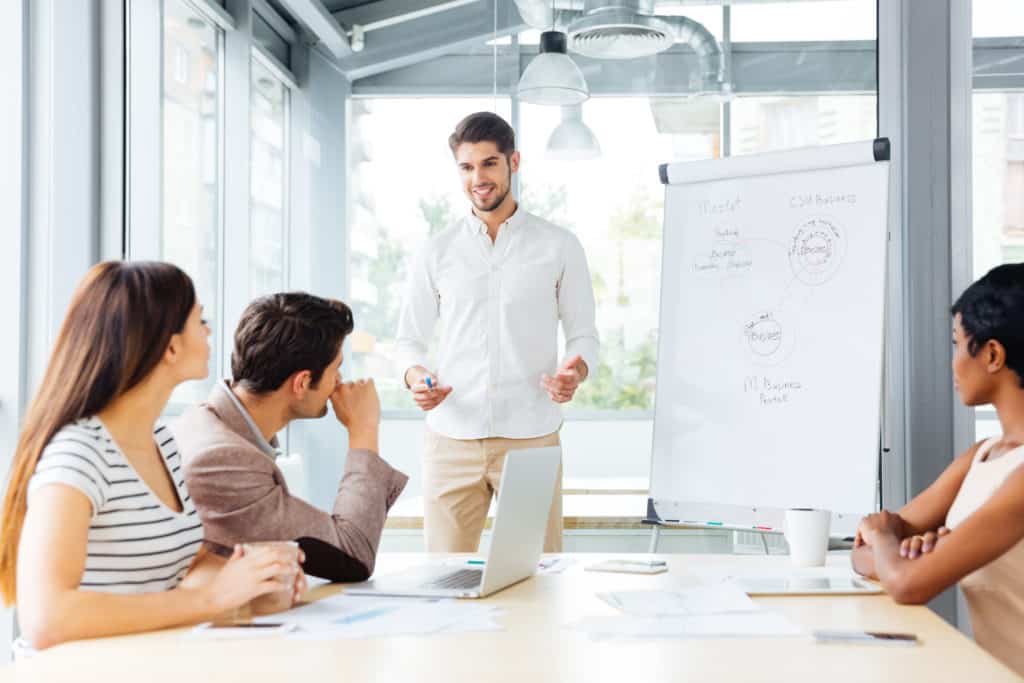 Whenever we enter a facility or a building, we first notice the structure, maintenance, and way of operations. Do you know how huge companies manage these facilities? Who identifies issues and arranges for repairs? That's the job of the Facilities Coordinator. 
The Facilities Coordinator helps in assuring a desirable work environment for staff members. They do it by facilitating safety conditions and providing complete maintenance services at a given building or facility. The Facilities Coordinator's duties usually include maintaining physical space, office equipment, and the telecommunications services of the allotted facility. They report to the facilities manager with the day-to-day activities. They act as a middleman between the organization's employees and external contractors to solve any problem. 
Facilities Coordinator 
Facilities Coordinators are individuals hired to ensure a secure and safe working environment for all staff members. Facilities Coordinator report to facilities management with the day-to-day operations. They are responsible for regular checkups and maintenance of the facilities or the building. Facilities Coordinator mainly handles facilities that come under company premises, or sometimes they oversee residential buildings. 
The Facilities Coordinator monitors all the activities inside the facility. They ensure that the health of the building adheres to the health and safety standards and arrange for repairs whenever required. They work with the facilities manager to find expenses and coordinate with external vendors.  
Facilities Coordinator: Job Description 
The Facilities Coordinator oversees facility or building, equipment, and security system management. They prepare management schedules, check office equipment & security systems and formulate action plans for emergencies. 
Sometimes, the Facilities Coordinator performs both the roles of coordinator and facility manager for smaller buildings. Big companies with multiple offices hire a facilities coordinator for each facility and a facility manager to oversee their work.  
As a facilities coordinator, you need to coordinate with external vendors like suppliers, cleaners, insurance agents, etc. Also, you have to conduct a cost analysis before purchasing new systems and services. 
Facilities Coordinator assists management with the planning of future facility space and supply necessaries of the company. To handle this role, you need to possess organizational skills, communication skills, and problem-solving skills. In a way, you need to ensure a secure and effective work environment. 
Duties and Responsibilities
Facilities Coordinators are responsible for handling office equipment, telecommunications systems of the facility, and the physical space they maintain. A facilities coordinator can work in numerous sectors, and their duties vary like asset management, technical services, etc. Some of the typical Duties of Facilities Coordinator include:  
Conducting regular checks of rooms and furniture to spot needs for renovation and repairs 
 Ensure regular maintenance of internal systems and equipment. It includes proper functioning security cameras, heating systems, alarms, etc. 
Report defects and suggest areas for development to management. 
Develop and monitor the schedules for disinfecting and cleaning the building 
They allocate work schedules to technicians, vendors, or subcontractors. 
They respond to the necessary maintenance calls. 
Restore kitchen and office supplies like furniture, kitchen appliances, telecommunication, etc. 
Need to oversee the activities happening outside the facilities or buildings. It includes activities like Recycling, paper waste disposal, etc. 
They prepare for emergencies by formulating action plans like building evacuation. 
They monitor parking space and office allocation. 
They perform market research and compare expenses and benefits for evaluating new vendors' performance. 
They fix minor issues in office equipment. 
They report to facilities managers or senior managers regularly. 
They have to maintain and update records of invoices from external partners. Like security guards, suppliers, insurance agents. 
They need to ensure that everything works following health and safety regulations. 
They maintain a record of the ad-hoc facility and regular expenses. 
They conduct research and provide ideas about new appliances and facilities for effective operation. 
They implement changes by requesting approval from higher management, setting orders, collecting supplies, and distributing them to particular parties. 
Act as a liaison between office staff and external personnel appointed to fix the issues. 
They keep a record of maintenance budget spending. 
They prepare monthly occupancy reports for submission to the management. 
They need to supervise and manage any emergency facilities emergencies. 
They need to assist with moving office equipment, furniture, and fixtures for relocation, expansion, staff changes and remodels. 
They perform regular checks to find minor drywall or painting repairs. 
They have to plan transportation and deliver supplies to the sites. 
Attend training and meetings suggested by the supervisor. 
Salary
As per zippa.com, the Facilities Coordinator gets an average salary of $39,062 per year or $18.78 per hour in the United States. The top 10% earns around $51,000 per year, while the lower 10% gets around $29,000 per year. 
The average salary of Facilities Coordinator is not fixed and keeps on varying with numerous factors. It includes location, experience, skills, role, and education. For example, cities like New Jersey, Maryland, and New Mexico pay higher salaries to Facilities Coordinator. 
Top 15 Paying Cities for Facilities Coordinator 
| | | |
| --- | --- | --- |
| Cities  | Average Annual Salary  | Wage per hour  |
| Hoboken, New Jersey  | $51,884 | $24.94 |
| Edgewood, Maryland  | $50,595 | $24.32 |
| San Francisco, California  | $49,490 | $23.79 |
| Albuquerque, New Mexico  | $48,732 | $23.43 |
| Washington, DC | $48,409 | $23.27 |
| New York, NY | $45,808 | $22.02 |
| Ann Arbor, Michigan  | $42,924 | $20.64 |
| Colorado Springs, Colorado  | $41,707 | $20.05 |
| Iowa City, Iowa  | $41,420 | $19.91 |
| Tulsa, Oklahoma  | $40,963 | $19.69 |
| Seattle, Washington  | $40,900 | $19.66 |
| Eugene, Oregon  | $40,668 | $19.55 |
| Butte-Silver Bow, Montana  | $39,429 | $18.96 |
| Alexandria, Virginia  | $39,279 | $18.88 |
| LaGrange, Georgia  | $38,875 | $18.69 |
What are the highest salary-making industries for Facilities Coordinator? 
Industry plays a vital role in Facilities Coordinator Salary. The technology sector pays higher salaries to the facilities coordinator in the United States. Here are the highest Salary-Making industries for Facilities Coordinator.
| | |
| --- | --- |
| Industry  | Average Annual Financial Coordinator Salary |
| Technology | $43,245 |
| Manufacturing | $38,068 |
| Professional | $36,638 |
| Finance | $35,278 |
| Health Care | $34,332 |
| Real Estate | $34,140 |
| Media | $33,480 |
Requirements to get the Facilities Coordinator Job 
The facilities Coordinator Job is not an easy one. You have to perform numerous tasks regularly to ensure a desirable work environment for employees. To get into this position, you need to acquire essential education, knowledge, experience, and skills. 
Education 
If you are interested in the Facilities Coordinator role, firstly, you should consider acquiring appropriate education. Although you can get a Facilities Coordinators job after getting a High School Degree or G.E.D certification, many recruiters prefer candidates with a college degree. You can acquire a bachelor's or associate's degree in business management, facilities management, or other relevant fields. 
Other than that, you can consider getting into a certification program offered by the International Facility Management Association. They provide a competency-based certification program for aspiring administrative service managers that can help you in this career. 
Experience 
Most employers look for candidates with prior experience. You can gain experience through an internship during or after high school and graduation. It is better to get at least two to three years of experience in Facilities Coordinator or related positions. 
Apart from that, you can gain experience as an administrative assistant, customer service representative, office manager, office assistant, project manager, etc.
Knowledge 
It will be helpful to have prior knowledge of Microsoft Office Suite programs like Excel, PowerPoint, Word, and Outlook. Also, you need to know financial planning software, facilities management software (like Upkeep, Drober), and maintenance management software. 
Other than that, you need to acquire knowledge about building and facility management and maintenance operations. You need to gain complete knowledge of security protocols and building safety regulations. 
Abilities and Skills  
You need to be able to repair and maintain equipment. It includes office equipment, facilities system, fixtures, minor electrical, minor plumbing, grounds, and structures.
You need to possess the ability to read and follow the written and verbal instructions. 
You should be able to lift heavy weights for loading and transportation. It includes furniture, fixtures, bulk supplies, etc. 
You need to possess the ability to handle regular bend, crouch, kneel, stoop, and twist for performing numerous maintenance and repair activities.  
Interpersonal Skills: The facility Coordinator needs to coordinate with various personnel inside and outside the buildings. It includes team members, vendors, facility managers, cleaners, technicians, and many more. Good interpersonal skills will help to maintain strong relationships and create a good work environment. 
Strong Verbal and Written Communication Skills: Facilities Coordinator possesses communication skills to coordinate with the facilities manager, vendors, suppliers, monitor maintenance work, and answer maintenance calls. Written Communication Skills help to prepare schedules, read & follow instructions, conduct cost analyses, etc. 
Strong Problem-Solving Skills: The facilities coordinators have to handle repairs, maintenance, and emergencies. They need to determine problems and prepare action plans. 
Effective Organizational and Multitasking Skills: The Facilities Coordinator performs numerous work at the same time. It includes preparing schedules, allocating duties to staff, conducting regular checkups, coordinating with external vendors, and conducting cost analyses. High organizational skills help in managing different tasks.  
Computer Skills: The facilities Coordinator needs to operate primary computer software like Microsoft Office Suite programs (including Excel, Office, Word) and facilities management software like Upkeep. 
Time-management Skills: Facilities Coordinators have to perform various tasks with limited time. It includes restocking office equipment, conducting regular checkups of facilities, equipment, security systems, preparing schedules, and allotting them. Time management skills to ensure an effective work environment. 
Conclusion 
Facilities Coordinator Job involves lots of duties. It varies from creating schedules and allocating work to managing office equipment, physical space, and telecommunications of the facility. If you are interested in the Facilities Coordinator Job, you only need to acquire a high school degree or a graduation degree in facilities management or a related field. Also, you are required to possess communication, multi-tasking, and problem-solving skills to formulate action plans for emergencies. 
Facilities Coordinator Job- Description, Duties, and Salary