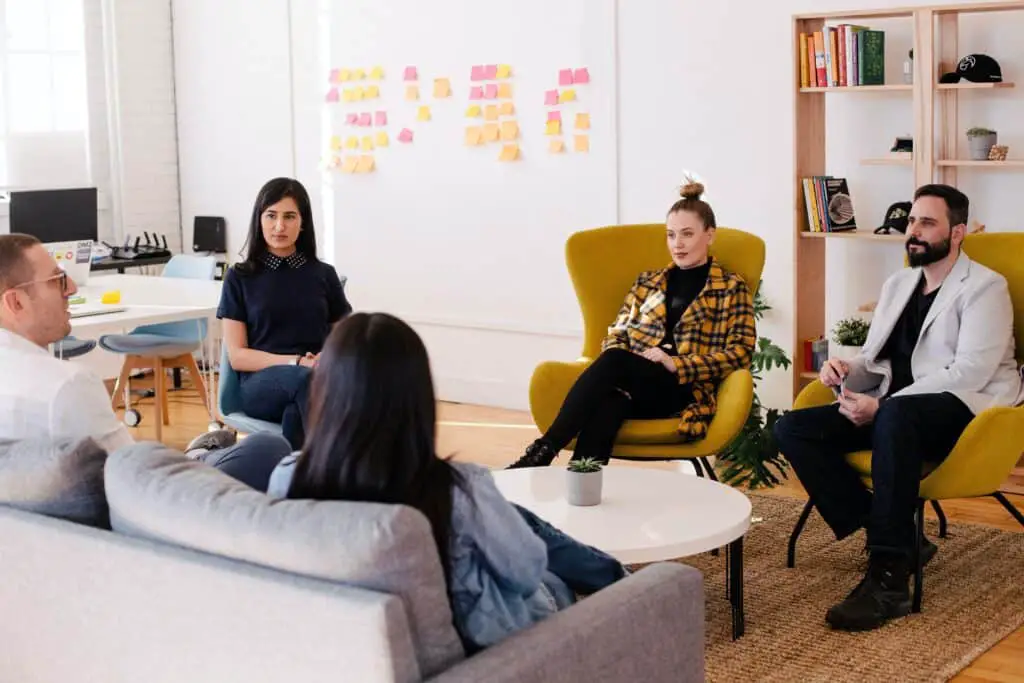 Introduction
The moment you decide to become an employee relations specialist, the earlier you get acquainted with what the position entails. Employee Relations Specialists serve as the backbone of labor relations in an organization. They are the practitioners that handle the communication process among employees and the organization. They encourage healthy relationships and enhance teamwork among employees. In this article, we shall dive into why employee relations specialist job entails.
Employee Relations Specialist Job Description
Thanks to employee relations specialists, employees work to achieve the outlined goals and objectives of the company. They obtain and analyze employees' data, participate in their recruitment and exit process, manage their relationships, and give recommendations. In some organizations, they partner with the human resource department to support and influence their affairs. 
Who Are Employee Relations Specialists?
Employee Relations Specialists are individuals with great communication and interpersonal skills. They build and maintain relationships with the employees of an organization. They promote cordial relationships among staff, give valued judgment, and seek to resolve existing conflicts within the organization. Reliable and trustworthy, they work together with the employees and provide solutions to targeted problems. 
Also, they create a sense of security for employees by solving their problems together and keeping their information confidential. To promote the company's goals, they create a friendly and viable atmosphere for employees to work in and build a healthy relationship.
Furthermore, they possess good leadership skills as they interact to discover the needs of an employee. By having this skill, they connect with the employees and build a strong network with which they can work with. This network makes it easier for companies to connect with their employees, build a great rapport with them, and retain them when necessary. 
Also, employee relations specialists that possess the necessary skill required of them not only attract recruits. They also increase their interests. Here, the workforce of the company grows larger if qualified candidates meet the requirements of the company. As a result, a larger workforce equals more productivity and increased revenue for the company.
What Do Employee Relations Specialists Do?
Having employee relations specialists is crucial for several organizations, particularly the large ones. In these organizations, employee relations specialists foster cordial relationships to enhance interactions and communication processes. They work to educate employees about the company's regulations.
Employee Relations Specialists Duties
Employee Relations Specialists perform various duties in an organization. Below are some of the responsibilities outlined for you. 
Keeping and updating employee's file
Working with the HR department to advertise open positions available in the company
Recruiting employees by identifying potential candidates, conducting interviews, performing a background check, and notifying candidates about their decisions
Informing employees about the company's policies, ensuring ethical conduct, and handling violations against the ethics of the brand
Educating employees about bonus, benefits, and compensation
Counseling employees when necessary
Obtaining and analyzing employees' data
Attending to employees' complaints
Enhancing interpersonal relations among employees
Following up on members during the exit process
Overseeing employees' training and orientation
Collaborating in employee's exit process
Resolving crisis where necessary
Performing other assigned duties
How Much Do Employee Relations Specialists Make?
According to Payscale, the average amount for the position is $61,577 per year, together with tips and bonuses. However, the salary of employee relations specialists largely depends on the level of experience of an individual. For instance, an early starter with less than four years of experience earns an average of $56,314 per year. Meanwhile, an employee relations specialist earns an average of $77,455 per year on the high end. Specialists who are just starting their careers earn $46,995 per year.
Employee Relations Specialists Requirements
Experience in human resources
Great Communication Skills, especially in verbal and written form
Critical thinking and Problem-solving skills
Outstanding Interpersonal and Counselling skills
Thorough understanding of HR policies involving recruiting, exiting, and more.
Profound knowledge of federal and state regulations
Proficient in the use of computers, especially Microsoft Software.
Why Is An Employee Relations Specialist Important?
Increased Productivity
An employee relations specialist boosts productivity among employees as well as the company. When he effectively manages conflicts bothering employees, he is bound to make them happier. Hence, happy teamwork to achieve the goals of the company. Companies with engaged and happy employees ultimately enjoy huge benefits in all their outlined goals. Such a company will enjoy productivity and further generate more revenue for its products or services.
RETENTION OF EMPLOYEES
Huge employee turnover can drastically affect the growth of a company. In fact, the cost of an employee leaving does result in a significant loss. However, the use of employee relations specialists often averts this crisis. Many specialists are equipped with outstanding interpersonal skills to communicate with employees and get feedback from them. With this, the specialist solves the problem and gives the employee more reason to work for the company.
Employee Advocacy
Employee advocacy is one of the benefits of having an employee relations specialist. With one, the connection between the employees and the brand improves rapidly. Thanks to this, the company can attain its full potential in terms of brand awareness, productivity, and engagement.
Employee Empowerment
In an organization, it is not every individual that can perform some functions on their own. However, the use of employee relations specialists enables employees to perform some functions. Ultimately, they achieve the company's laid-out rules and objectives. The specialist needs to possess strong leadership to counsel and manage the activities of the employees. With proper communication skills, employees will contribute towards the coming and enhance productivity.  
Employees Relations Specialist skills
According to Payscale, these five items are crucial to an employee relations specialist. Besides, it helps in determining the salaries of the intending worker. Such skills include:
People Management
Legal Compliance
Performance Management
Labour Relations
Data Analysis
Employee Relations.
Employee Relations Specialist Best Practices
As an employee relations specialist, some best practices make you stand out from others. Here are a few tips that can guide you in managing employee relations.
Have honest communication with your employees. Share your thoughts, ideas, opinions, or perspective with them.
Keep your team members focused on the company's goals. Share updates about the company's vision to keep them on track.
Trust them to do their work.
Recognize and frequently appreciate their efforts
Do not have a favorite employee. It inhibits you from making a valued judgment.
Employee Relations Specialists Resources
Different resources exist on the websites that can help you in exploring your career opportunities. Resources such as online courses, books, blogs, or industry groups do give individuals an upper field in the field. 
For instance, taking one or two online courses can improve your skills and help you in your career prospects. Websites such as Coursera, Udemy, edX, and more offer learners valuable courses. Besides, books relating to human resources can help in advancing your knowledge in the field. Books such as The HR Answer Book, The Big Book of HR, and The Essential HR Handbook are brilliant examples.
Becoming An Employee Relations Specialist
If you intend to become an employee relations specialist, then having a bachelor's degree or master's degree will be appropriate. Most times, engaging in fields relating to human resources can give you a boost in becoming an employee relations specialist. Research shows that 41.0% of employee relations specialists have Bachelor's degrees. On another scale, 31.6% of individuals in this position have a master's degree. Other education qualifications that can get you this position include associate degree degrees or high school diploma degrees. 
However, you can also become one by having work experience in related roles. For instance, having experience in roles like human resource manager can earn you the position as well. You have to engage in fields relating to employee relations specialists before becoming one.
FAQ
What Is an Employee Relations Specialist?
An employee relations specialist is a professional with outstanding communication skills that define the relationship among employees in an organization. He fosters cordial relationships between the manager and the team members to influence the company positively.
Why Is An Employee Relations Specialist Essential To An Organization?
Employee relations are vital to any organization. They manage employees' relations, communicate with them, oversee their relationships with the company, participate in hiring and exit processes, and handle the company's human resource policies.
How Can You Manage Employee Relations?
First, you need to define your relationship. Be professional in your dealings. Do not have a favorite employee to avoid biased judgment. Also, be honest in your communications and solve existing problems amicably. To get more information, you can contact the human resource department of your company.
Can I Tell An Employee That His Performance Is Not Up To Standards?
Yes. If anyone has the authority to inform an employee about an unacceptable performance, it is you. In every organization, there are policies and regulations every employee should follow. As an employee relations specialist, you need to let an employee know of your assessment if it is not meeting the company's requirements. For further information on this, you can conduct the human resource department of your organization.
Also read Homeless Support Worker Job Description – Salary, And Duties
Employee Relations Specialist Job Description – Duties & Salary