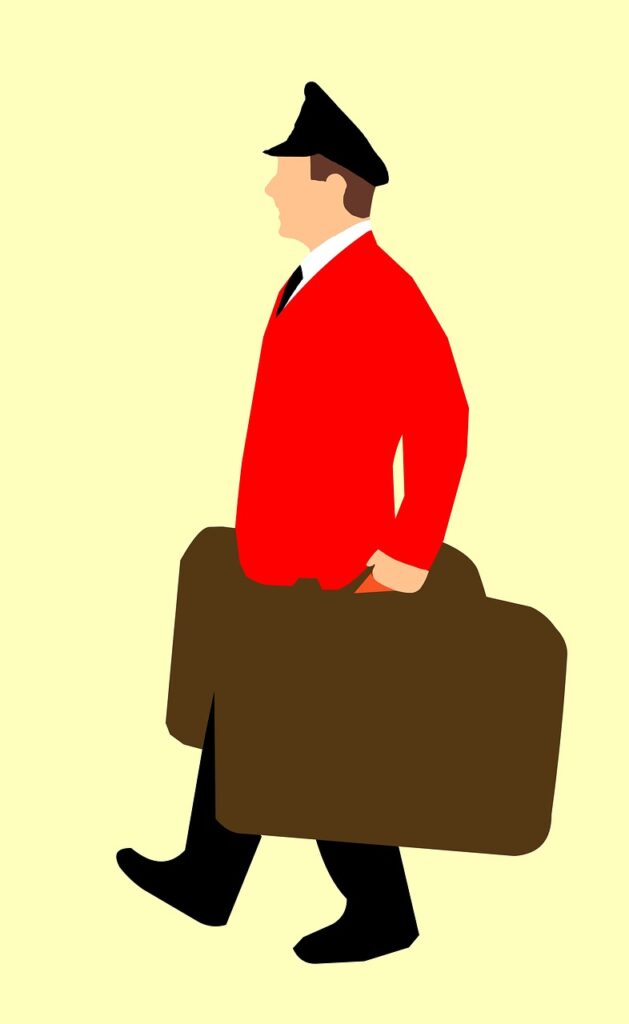 In recent times, a doorman is the first person one sees when visiting an outlet, establishment, or any corporate environment. We will discuss Doorman Job Description here. The presence of a doorman in every establishment primarily helps to boost security amidst other functions. What started with a partial acceptance has currently received global and professional recognition and acceptance. It is now carving a professional nitch and body for itself in the corporate and casual business and societal space.
Doorman Job Description
One of the primary responsibilities of a doorman is to guard the entrance of an establishment, outlet, or any corporate environment. He or she is the first person to be seen in such places by any guest or customer and, as such, expected to always put up a warm and welcome face to those coming in and going out of such places. As someone who is always at the building entrance, a doorman is expected to ensure the free flow of movement in and out of the building and, if need be, help in the carrying of luggage and receiving packages delivered.
As a doorman who can work in offices and residential buildings, shops, resorts, hotels, malls, and other establishments, a salient expectation of such a person is ensuring all persons inside the facility under his watch. He or she does not mount the entrance door alone but also ensures the safety and security of everyone alongside maintaining a peaceful atmosphere for all. One of the characteristics of a doorman is always seen on his or her feet many a time. It is only on few occasions that you see such a person sitting down while on duty.
While putting his or her very best to make everyone feel at home within the visit period, a doorman is always expected to enforce the establishment and safety rules and regulations. It is required of them to make sure everyone complies with such rules and regulations no matter the person involved. He or she will also see to the good state of all properties within the facility at all times. No one should be above the law while within the four walls of such premises for this person.
Safety awareness, physical stamina, adequate etiquette, good customer service, attention to details, people management, impressive hygiene, smart and decent outlook, etc., are some of the skills and qualifications that are looked out for before making someone a doorman either in a company, outlet, mall, or any other establishment. It is important to state here that no formal certification is required in becoming a doorman in many instances. Someone with just the primary education qualification can also handle such a position so long there is an establishment of a fluent mastery of communication.
A doorman is expected to know the entirety of his or her surroundings, which should entail both the inside and outside. This is necessary in case of any emergencies, navigation, or giving direction and recommendation whenever it is needed. A doorman should have mental geography of his or her working environment alongside a convincing awareness of it.
Doorman Duties
The duties of a doorman are not generally and conventionally defined as they vary from place to place, establishment to establishment. Thus, such duties are defined by the type of establishment, size, area, and general administration, etc. But from a general perspective, a doorman will give directions within and outside the premises, sign and receive packages, activate a watching eye on all activities within and around the building's entrance. Being on a constant alert, a doorman should always keep the entrance and its environment safe, as well as monitoring the security cameras.
As stated above, the duties of a doorman depend on the particular industry or establishment. Nevertheless, the doorman is charged with welcoming and assisting people going in and out of the building. In some cases, when help is needed from the people coming in and out, the doorman is required to render such. The doorman also has as his or her primary responsibility of responding to quick inquiries that involve directions or suggestions within and around the building as he or she is always the first person of contact in such a facility.
Doorman as a required duty, monitor and ensure all forms of safety within and around the building. They consistently inspect the building and environs to ensure safety by endlessly patrolling the building, reviewing all surveillance, inspecting and reporting all kinds of damage within and around such building. The doorman is also expected to keep a comprehensive record of all deliveries received while ensuring they are in safe custody until they are picked up or dispatched.
Doormen are sometimes required to perform administrative duties such as coordinating events and getting guest information and activities within the building, minor maintenance, cleaning sidewalks, entrance, and other parts of the building. He or she can also be saddled with the responsibilities of taking inventory or record of visiting guests daily. In essence, he or she can be given other duties aside from the primary ones by the supervisor. 
Doorman Salary
There is no standard or generally accepted pay scale for doormen workers. Their pay range and grade is a decision solely taken by their employers. This is largely a result of the unfixed manner of payment. In some places, doormen are paid per hour, day, week, or even per month depending on how such establishment has decided to make the payment. A report by PayScale says that doormen receive $22 per hour as the highest, $15 as the medium pay, and $9 as the lowest.
Annually, doormen receive salaries on a different scale and range depending on the location where such service is rendered. In New York, a doorman receives an average of $30,000 annually. $29,000 is the average annual earnings of a doorman in the District of Columbia. For California, it is $28,000, North Carolina is pegged at $25,000 while Arizona is $23,000, etc.
Doorman Job Description 2021 – Duties, and Salary