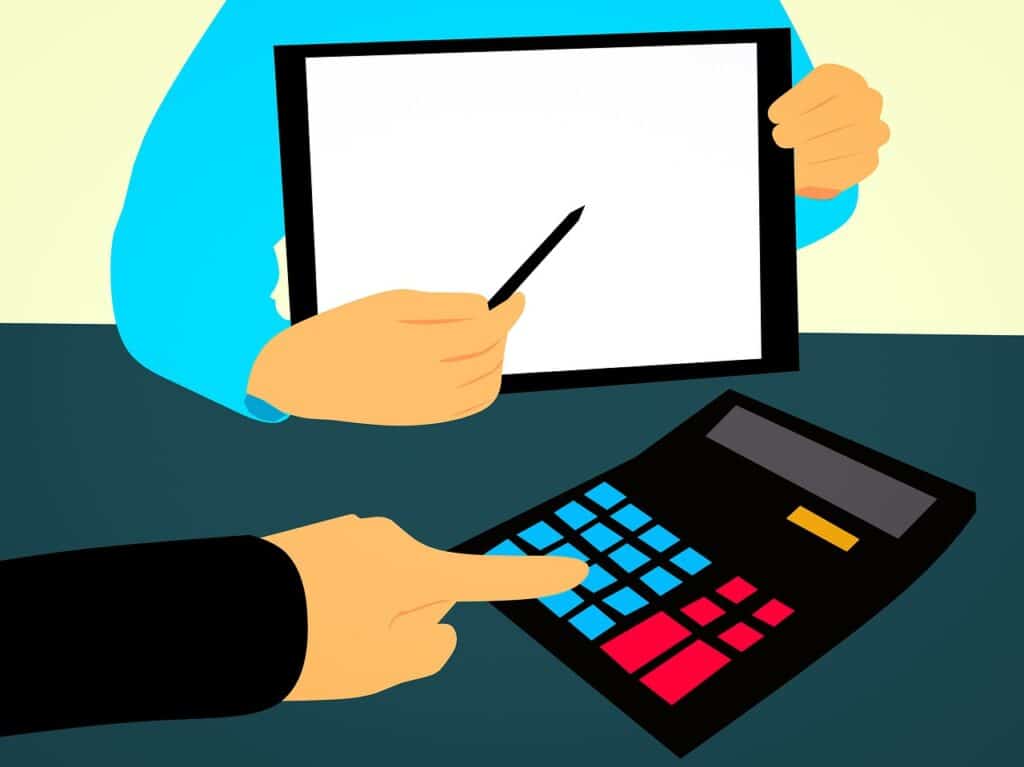 Dream of becoming an Entrepreneur? Love to manage Finance?  So, here's the right career option for you as a FINANCIAL ADVISOR.
What's Financial Advisor?
You heard it right "FINANCIAL ADVISOR" it is a rising career option for the youth nowadays. As the name describes itself, it is a job profile for business-minded students with problem-solving and management skills who advises a company, industry, or an individual about its finances.
The work of a financial advisor includes making the right decisions related to investments, insurance, tax,  stock, money management, and achieving financial goals.
Is there any Eligibility?
To become a financial advisor, applicants must meet the following minimum requirements. 
Education: Each company has its own admission requirements. Applicants can refer to the job description of each company to obtain the minimum requirements for the job. Some companies require candidates with a master's degree. In terms of cash flow, brokerage companies can hire candidates based on their learning results.


Experience: An experienced financial adviser will definitely be qualified before a novice. Since most people like to seek advice from experienced financial advisors, candidates should gain experience before proceeding. You can start your career by applying for an apprenticeship to familiarize yourself with all funding terms and strategies, which will also help you gain experience in the field. In addition to academic requirements, financial advisors must also possess some other.


Skills: Some financial management skills will help candidates stand out from other candidates. Some important skills are listed below.  

Communication skills
Self-confidence
Organization skills
Enthusiasm
Customer service skills
Entrepreneurial skills
Proactive attitude
Presentation skills
Leadership skills
Analytical thinking   
What's the Scope of Employment?
Financial advisors are needed in many sectors. 
Both public and private agencies hire financial advisors. Additionally, individuals also consult them for financial advice.
Some major sectors hiring financial advisors:

Wealth managing companies.
Financial planning firms
Independent financial advice firms
Insurance firms
Investment companies
Fund managing companies
Banks 
And lot more………
What are the pros of choosing it?
Flexibility in work hours. 
Gain potential to expand your client base.
Limitless Earning, your income is based on the business you have done in a subsequent year. 
People will consult you for meaningful advice. 
You can work for both private and public companies.
You can choose the self-employment or work from home option as well.
It opens up the opportunities of becoming an entrepreneur.
It can be a very good career for the right person. 
Is there any branch / level or type of Financial advisor?
There are 4 fundamental sorts of economic advisors: 
Commissioned – These economic advisors are frequently called Brokers, retailers of Broker-Dealers, or Registered Representatives. The economic guide gets a fee for promoting a coverage or funding product, including mutual funds, annuities, established merchandise, and coverage. In those commissioned transactions, the economic guide isn't continually required to behave in a patron's first-class hobby. However, it simply desires to ensure the funding is suitable. This can result in conflicts of hobbies. The guide promotes an economical product that is suitable, however now no longer within the customers' first-class hobby or has better prices and a better fee than different options. 


Most effective financial advisors charge prices through a percent of property managed, a retainer, or through the hour. Do now no longer make a fee for promoting coverage or a funding product.  An instance of this will be if a patron has $100,000 of their account, the guide may typically obtain a control price of 1% in keeping with year, or $1,000. Fee-most effective advisors are required to behave in a patron's first-class hobby (a fiduciary preferred is the technical time period for it). Most price-most effective economic advisors closely sell that they're price-most effective so that you can without problems research if that is the case through getting to know them and touring their website. 


Primarily Based – Primarily based advisors promote each merchandise for a fee and feature the potential to fee control/hourly prices. It is an aggregate of the 2 above options. This creates a little confusion due to the fact at sure instances, they're required to behave in a patron's first-class hobby, and at different instances, they're now no longer.


Salaried – Another state of affairs is turning into extra salaried personnel who can obtain bonuses primarily based totally on the goods they promote or property they gather. This is a shape of advisors that have popped up extra at banks and credit score union locations. They frequently obtain bonuses paid in one of the 3 methods cited above as properly, so your difficult paintings may be rewarded. Keep in mind, a guide's name or designations, which include CFP, CFA, economic guide, or economic planner, does now no longer suggest the kind of economic guide they're. These titles are usually impartial of the kind of price structure. Also, broader fiduciary regulations for economic advisors were beneath attention recently, so we've to look at how the enterprise might also adapt to new rules concerning fee structures.
Why there are not so many people serving as financial advisors? 
It can take a long time to create a reliable ledger. These are your customers, and they usually take years to develop.
You must work hard and work hard. This means that you are unlikely to make the money you need or need within a period of time.
It is not uncommon to spend a lot of time building your business. Exhaustion is common. Inefficient combustion is also very common. 
What if you are successful? 
If you build a good customer list, your business can grow almost independently. You have existing customers you can work with, and recommendations come from them. However, you must continue to attract more customers to be truly successful. In most cases, when you start a high-paying business, you will get a stable income. Maybe once every quarter. For example, suppose that all your customers have a net worth of 10 million, and you have raised 1 e. That is the license fee of $1,00,000. I won't get anything. It depends on your payment. But you may get at least 40% to 50% of it. Now count to 50 million. You will quickly learn how to earn a living. 
How it is different?
This is different from other financial careers where you help real wealthy people get rich. If you can provide good financial advice, you can help people earn and save hundreds of thousands of dollars in their lifetime and provide them with a comfortable retirement.
What the Conclusion?
This can be a very good and profitable career. If you like work, you have the right skills and professional ethics. Imply that you are a great person-take time to make a ledger, but since it is starting to get recommendations, it makes a living on its own.    
Is the Financial Advisor a good career?