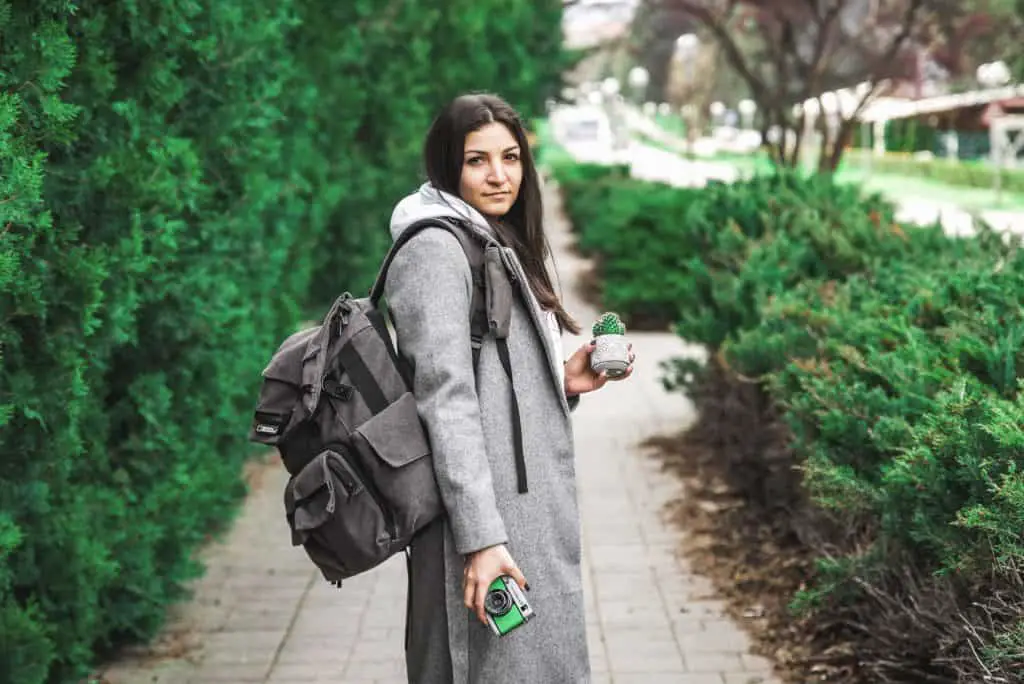 Veronica Popova
Varna, Bulgaria
https://www.behance.net/veronicapopova
https://www.facebook.com/veronicapopova.photography/
https://www.facebook.com/Sugarhigh.Studio
A Short Story About How Art Can Become a Way of Life
I was very young when I decided to pursue the arts. Painting and photography have been my passion since early childhood. I don't remember where it all started. I don't even remember if the idea of ​​painting was creeping in at first or my desire to take pictures. My earliest memory of art is when I was 6 years old. My parents started taking me to draw lessons. I began going with a lot of enthusiasm, but unfortunately, this initial eagerness quickly disappeared. I was the youngest child in the group, and I took as much ridicule from the older children as I did from my teacher. After a few lessons, I came home from the art studio crying, my parents decided not to take me anymore, and in the following years, I wouldn't as much as look at a pencil or a blank sheet.
Of course, most of the things I know now about these years of my life have been told to me. The only thing I have a vivid memory of is exactly what the art studio looked like. Big, bright, messy, and yet somehow in order. Chairs and tripods arranged in a semicircle, all sorts of objects displayed to be drawn as still objects. You could see shapes such as the most ordinary cups and, at the same time, unique Bulgarian clay pots and vases… and a rotten apple here and there. I also remember the smell of graphite and putty rubber. Art studios have this special, very specific smell. I adore it.
And so several years passed. During this period, I got my first camera somewhere between my failed drawing lessons and high school. I don't remember what it was. Probably the most common and budget available on the market. I had many unsuccessful attempts at taking pics. I couldn't do it at all and had no idea why.
(I want to make one important point that there was no internet back then, or it was just coming in. It was a real luxury to have a computer at home. Very few people could afford it. Domestic Internet came later. It was before Nokia 3310. The information was not so easily accessible. Literature was also difficult to find. However, my dad did have a computer at our apartment, which he used for work. Apart from his work documents and programs, I remember that he installed two games. One was with some rabbits. The other was about a wizard with a magic walking chest (I now realized it's called Discworld, and it's based on Terry Pratchett's novels). Another thing installed was Photoshop. I was curious, and this was the moment I made my first steps with this program. I skipped Paint directly and went to the heavyweight category. Of course, I don't keep archives. And even if I do find any files from these first years, I would probably be very ashamed of them.
When I was 12, I had to start preparing for high school exams. Even back then, I wanted to study photography, but at that time, no school offered this specialty. My alternative was to become a painter. I decided that this was closest to my desire. I wanted to learn about composition, light, perspective, proportion, and everything else about this art. After all, the basic rules of painting and photography overlap. Then I started retaking lessons. This time I had a clear goal – to be accepted in the National School of Arts "Dobri Hristov. " For 2 years, I worked hard. I went to drawing lessons 2-3 times a week. I practiced constantly. It was worth it. I fought for one of the 18 spots provided for this specialty and was accepted. I won my place in this school with hard work and perseverance.

And so, I officially began to study fine arts. I got acquainted with different techniques of graphics and painting, sculpture, different materials, art history, even though not all areas were interesting to me. Sculpture, for example, I found extremely difficult, and in the last 2 years of my education, I avoided it at any cost. I secretly escaped and went to the graphics studio. I loved graphics. I loved drawing small, fine details. However, by coincidence, when I was in 10th grade and had to choose a high school specialty, I decided to specialize in painting.
My interest in photography continued during my high school years. By then, I had changed several cameras and got my first DSLR. Again, a series of mind-boggling photos followed, combined with horrible processing, and my first prize in a photo contest was somewhere in between. Yes, that's right! In 2006, I won an award in a photography competition for the first time in my life. The feeling of getting some recognition was amazing. In the next 10 years, I continued participating in different contests and won 17 awards, 5 of which were first places, and I even got one magazine publication. I had started to accumulate a portfolio. I participated in several joint exhibitions, along with painting exhibitions organized by the school.
In 2013 I held my first solo photo exhibition dedicated to my hometown. A little later that year, I held a second solo exhibition focused on sea photography. My third solo exhibition came 2 years later, in 2015, with photographs capturing the lives of young people in my city.
In fact, shortly after graduating from high school, I happened to meet wonderful people who work in various NGOs, sports clubs, eco-organizations, art studios, and more. I volunteered in some of them. I will only say one thing – I shot the hell out of everything. Documentary photography became my way of life in the following years. I spent almost all my time covering festivals, workshops, eco camps, scout camps, sports competitions, and various events related to alternative culture and arts. But it wasn't just because of the photography. I managed to take several pieces of training related to project implementation, leadership, event organization, volunteering. I think this was when I gained a lot of personal qualities, which later helped me a lot in my work and life in general. In the period between 2010 and 2016, as a volunteer, I became the head photographer of the largest youth festival in Varna. Also, in 2013 I held my first seminar about documentary photography. The seminar was part of a one-week academy.
In 2017, together with a few friends, we implemented a European youth project, where I held 2-month training on documentary photography, event coverage, and image processing. And I was yet to discover my passion for another genre. Meanwhile, in 2009 I started attending a local private university, where I studied design. Even though I loved it, the theory got me really bored. I preferred to do "fieldwork"and learn on the go. I wanted to do things my way. However, in 2013 I successfully defended my dissertation and received a bachelor's degree. A little later, I would open my own company and continue my work as a freelance photographer and designer.
At one point, however, I began to think about taking an office job. I needed a calmer and more constant environment. And so in 2015, I started working as a product photographer in a company that produced lighting fixtures and electrical materials. At first, I thought it wasn't for me, but I decided to give it a try. To my great surprise, I liked it, and so I rediscovered my passion for product photography. I spent most of my time in my studio. I liked experimenting with light. I admit that post-processing photos was a tedious routine but were an important part of the workflow. I didn't stop filming events, but I felt like product photography began to obsess more and more. And somewhere between the studio and the photo processing, I started to create advertising concepts for some products. I designed banners, posters, brochures; during this period, design finally settled into my life.
Little by little, I started to gain new skills and apply them in the fashion industry. I started taking pics on clothes, shoes, and women's accessories. I had the opportunity to take pics with a real model. Some of the photos were in a studio, others we took outside, in an urban or interior environment. A year later, as a product photographer in the industrial sphere, I started working for a Bulgarian fashion brand. So for a few years, my main job became taking pics on clothes and shoes. Even with my freelance commitments, product photography had replaced documentary. The more I take pics fashion photography. The more people hired me to take photos, exactly that.
Until now, as you probably already realized, print design is even harder in the story. What can I say? I didn't have any experience. The print materials I designed – I could count on my fingers. I've always been interested in what it's like to work in an advertising agency, but I didn't dare try. I continued photographing clothes, and I didn't think about it that much. But after 3-4 years in the studio, doing the same thing over and over, I began to get bored. Maybe if I did something else in the meantime, I wouldn't get SO bored. But, I literally went and photographed clothes for 8 hours a day, and after hours I did the same job for another company. The idea of ​​changing professions, even temporarily, seemed better and better. So before 2018, I decided it was time to start my first job as a graphic designer in an advertising agency. Admittedly, the first 2-3 months there, every day was going to be MY LAST. From day 1, I wanted to leave. Everything was so new and different. All this new information came onto me like a tsunami. I couldn't meet the deadlines. I made mistakes. I couldn't do many things properly on the first try—neither on the second one. I thought about giving up and going back to the studio where I last worked. But I didn't want to get into that routine again. And the image of the shoe boxes in my head literally made me want to scream. I was exhausted. I found myself in a situation where I neither wanted to go back to my old job nor deal with my new one. I couldn't make a decision. Half a year passed while I was wondering what to do. In fact, without realizing it, I began to get used to the new job a little. I even started to like it. I realized I gained a lot of new skills all at once. My colleagues told me that this was the way to get experience, and they were right. I had to be there, do the "fieldwork, "complete different tasks every day, and learn little by little. I gave myself a chance, and it was worth it. I am still working at the same agency that I wanted to run away from on my first day of work almost 2 years ago. I have come a long way since then. Only if I knew. A whole world of unlimited possibilities opened up to me. I can't describe it in words. How did I live without it?
To date, I continue to take photos, but not in these industrial quantities. I choose my own projects. In fact, I often use photography to present the various products I create. I think I finally found the perfect balance between design and photography. As for painting, I paint, but only for myself.
Over time I noticed that in all my work, I always combined at least two different professions. It doesn't matter if it's painting and photography or photography and design. Always at least two. My personal observation is that one should not rely on just one profession or one source of income. Professions, supply, and demand are extremely dynamic at the moment. If, 15 years ago, specialties were leading the market, today, there is no demand for them because they are already automated. Their place is taken by professions that I don't even know what they mean but are in demand. Social networks have entered our lives and work processes as we never imagined. And there is no going back. Everything will develop and grow and change in a direction we can't even imagine at the moment. That is why it is important to be flexible, to be able to adapt and to learn new things constantly. Because if a person is a good specialist in his field, but his work model is outdated, he will find it difficult to find work and projects. Information is all around us, as long as you search or ask. If you want to keep going, not get stuck in the same job for the rest of your life.
For me, this model of work and training turned out to be successful. Of course, people are different. I achieved my goals with hard work and perseverance.
Regarding job applications, CV design, and portfolio presentations, in general, I think that you can make a first impression only once, and I have a few simple rules on how to do it well. It all starts with a beautifully presented CV. Of course, everyone has different perceptions of what is beautiful. My advice is to stick to your own style of work. After all, if a potential employer or client doesn't like what they see, there's no point in wasting each other's time. This is especially true for people looking for a job related to visual arts.
During an interview or a meeting, it is good to behave naturally and be honest. There is no point in lying. If you work with these people afterward, won't they realize that you lied? If you do not know a particular field, you better admit and show the person in front of you that you are a quick learner even though you have no experience. Sometimes this would make a better impression than showing off how good you are.
Clearly state your demands and conditions. Remember that the contract is an agreement between two parties. It is important what the employer is looking for and what you are looking for and expecting from this job.
Get acquainted in advance with the activities of the company or the client before you meet. This will help you choose the right materials to present yourself. For example, if I'm about to meet a customer who sells clothes, I would not show him wedding photographs to present my work.
When you feel like you've taken all from your current job – maybe it is time to say goodbye. After a few years, work tends to turn into routine. If you have taken the maximum from the company, it might be very likely that it has taken the maximum from you as well. When both sides are exhausted and have nothing more to offer to each other, development stops.
Try to see the difference between commitments that can enrich your portfolio and jobs you take for money. Try to balance between the two. You can easily find out your motivation by asking yourself a simple question: Who benefits from this work? If the benefits are mainly for the customer, the answer is clear.
It will often happen that different people ask you for professional services. Whether they are your acquaintances, friends, or companies, remember that you are not obliged to work for free. Learn to say NO, know your price and defend your work. Your time, knowledge, and experience are valuable. Don't get caught up in empty promises for future joint-paid projects. The truth is that if the customer does not want to pay for the service now, they will likely not want it in the future. A certain type of people will try to manipulate you with cliché phrases to get what they need for free. Over time, you will learn to recognize them. If you see in the beginning that communication is difficult for one reason or another, you better give up. Remember that not everything is money.
Even though I believe strongly in what I wrote above, I still sometimes take projects for free. There are projects which bring me more benefit than just a commission. Projects with a cause that is important to me. Projects that will bring me simple fun and satisfaction. After all, if what you do does not bring you joy… what is the point in doing it?
Design and Photography as a Way of Life