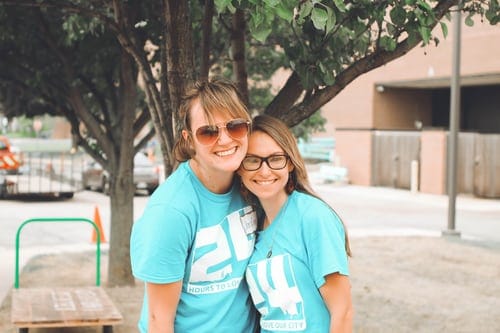 What do they do? 
A community outreach worker is a professional who works for a community organization, non-profit organization, or medical outreach organization. They are responsible for organizing medical camps, media events, and fundraising, among many other services. An outreach coordinator acts as an intermediary between local citizens and community organizations, mostly non-profit. This involves the support of activities to the community freely and openly.  Outreach workers can develop themselves in different skills that best fit their knowledge and skills. We will discuss Community Outreach Coordinator Job Description here.
Community Outreach Coordinator Job Description
An outreach worker should have remarkable communication skills that will help build relationships and trust within a community. For the worker to be successful in their field, they can add on problem-solving skills. For you to succeed in this field, you should be community driven, motivated, and enthusiastic. In working with people, community outreach has many roles and should work with a diversity of people to develop programs for serving the community. If you are in the health sector, your role is to educate the community about health risks and prevention. 
Essentially, a community outreach worker wears many hats in this role of working with people. The community outreach worker job, comprises of finding event sponsors who can, in turn, raise funds for the event or organizations, organizing people, taking ideas, and turning them into goals. The work of a community outreach coordinator is to serve as the organization's representative and countenance for the organization's community purpose. Reachability for a small community or town is easier for the community to gather for outreach by using social media and advertising campaigns through the platforms. 
The community outreach worker can mobilize a community by harnessing the power of social media. Community outreach workers can be responsible for developing their own promotional campaign materials and but others are given built materials to work with.  As a community outreach worker, you will be expected to attend community-based meetings or hold meetings relevant to community issues or topics and take part in community events for a particular cause. 
Condition of Work
To promote their services, community outreach workers mostly require traveling to meet with community leaders, churches, businesses,  and other organizations. A community outreach coordinator might also set up an event to encourage the public to support an organization whilst helping out an important cause. An outreach coordinator needs to be creative and come up with fun activities where people will enjoy themselves when setting up events to succeed.
Computer literacy is important for these workers because most of the materials to be used, and scheduled events have to done using computers. The scope of work for community outreach work must be detail-oriented and highly organized to make sure work is regularly updated and funds are accurate. 
Duties of a Community Outreach Coordinator and Salary
It turns out you will need incredible communication skills since you will spend a great chunk of time talking to people. The scope of people you work with differs a lot, all the way from high flying power executives to student volunteers.   
To keep an account of how successful your campaigns were, you will do many the scenes work. This will include updates on educating people about your organization or company and bring to light how an event played out. Plus, drafting reports and holding presentations to executives on how successful the event was and your future goals for the upcoming calendar events. 
A community outreach worker's ultimate responsibility is to broadcast information about your organization out to the people. This can be executed in several ways depending on the organization. 
Social media
Blog articles
Set up Events 
Newsletters
Recruiting volunteers
Plans for guest speakers
As if that is not enough the responsibilities differ depending on where you work. The average pay is around $69,490 a year. 
What makes a Good Community Outreach Coordinator? 
A lot of qualities come in to play here. It has to be a combination of skills, knowledge, and work styles. What does that mean for you? As mentioned before, this job entails various great duties, and a lot will be gained working as a community outreach coordinator.
Give people attention when they are talking with no interruption and ask questions to get the full understanding. 
Managing your time and others effectively.
Resources to be managed accordingly. 
Customer and personal service are key by delivering quality and satisfaction.
Management principles involved with human resources and leadership skills will bring about cohesive coordination of resources and people.
Concern for others by being helpful and understanding 
Apply integrity because it is the best policy
A responsible person who is dependable and fulfills obligations. 
Problem-solving even complex situations by reviewing and evaluating
Evaluation of systems to improve or performance in connection with the goals
Therapy and counseling for career guidance and counseling
Human resource knowledge for recruiting, training, benefits, and compensation.
Stress tolerance by accepting criticism well and calmly.
Initiative to take on challenges and responsibilities 
Persuasion skills to make others change whether its situations or minds.
Finance resource management determining how funds are to be utilized
Administrative and clerical procedures of managing files and records. 
Safety and security for the protection of people, property, and data.
Knowledge of  laws governing that area
Flexibility and be open to change, whether negative or positive.
Persistence even when facing obstacles.
Diplomacy in trying to reconcile the disparity
In Conclusion and Next Steps
This is one amazing role that can give you a huge impact and you learn a lot but, be ready to carry a heavy load of responsibilities on your shoulders. When prepping for an interview, learn all you can about the organizations, including weaknesses or loopholes where you can improve if you get the job. This will help a lot in the interview and perhaps land you the role. 
Also read Director of Education Job Description, Salary, Duties
Community Outreach Coordinator Job Description