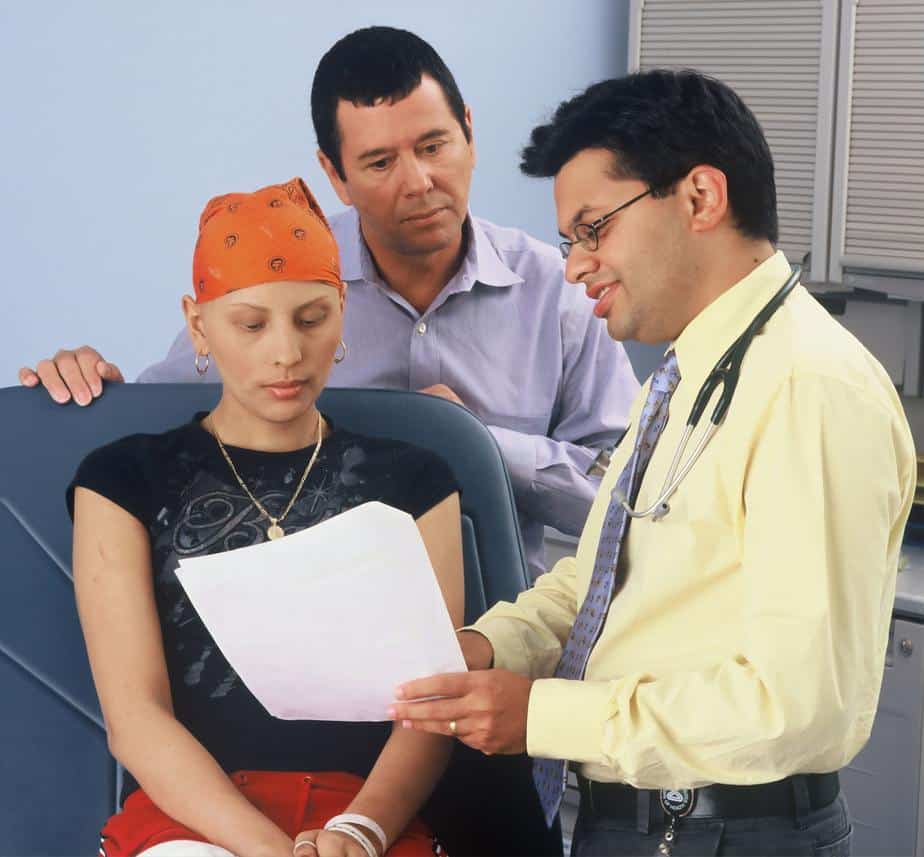 What entails a Clinical Liaison Job Description?
A clinical liaison is an individual in a health facility who acts as a link between the patient and the medical personnel. We will discuss Clinical Liaison Job Description. This person sells the services of a health facility, as his or her interrelations with the patients and other clients play a major role in making the facility's reputation outstanding. 
Key Responsibilities of a Clinical Liaison:
Institutionalizing set market plans to meet sales goals. The clinical liaison officer's responsibility is to hit the ground running in ensuring new set strategies are functional and in place.
Building relationships with clients to achieve recurrent clients and referrals. The clinical liaison person must be keen on clients' satisfaction levels by probing questions to keep them regular. 
Taking part in the institution's marketing campaigns and keeping track of the marketing strategies of competitor facilities. It is the duty of the clinical liaison officer to monitor new market trends and assess their competitor's strategies for the facility to be ready for any out-competition.
Facilitating client facility tours and doing presentations for patient families with potential for recurrence and making referrals. It is the clinical liaison officer who does orientations to new personnel and other clients. 
Liaising with other facility personnel in verifying referrals, doing assessments, and marketing matters.
Representing the facility in seminars and conferences as a marketing strategy. The clinical liaison officer is among the icons that market the facility by doing presentations to key clients.
Keeping track of and implementing physician's orders and patients' clinical needs and gathering essential clinical information. It the clinical liaison officer who ensures the key essentials are within reach.
Doing key assessments to establish suitable prospective admissions based on the facility's capacity and resources.
Keeping the supervisors updated on key issues of concern. The clinical liaison officer has to keep the superiors on the know-how of key developments and changes.
Managing essential paperwork, attending to clients' queries, and doing data management.
What Other Duties Relate to a Clinical Liaison Officer?
These include but are not limited to:
Conducting patient intake evaluations. Most clinical liaison officers have a medical background and so enjoy the privilege of doing some of the preliminary patient examinations, which are key in determining if the patient will be admitted or not.


Making admissions for patients in the medical institution. This, they do mostly on behalf of the superior medical officers who are usually caught up by their busy schedules.


Playing part during process improvements by collaborating with other medical personnel. With their basic training and ability to analyze situations, clinical liaison officers' opinions and views are highly respected, hence sought during process improvements.
Salary Details
With an average salary of $ 68 204 per year, the clinical liaison's financial worth is enticing. This implies that they earn approximately $ 7.89 per hour. However, the earnings vary from one worker to another based on the rank they hold. Below is a summary table illustrating the salary ranges.
| | | |
| --- | --- | --- |
| | Annual Salary | Monthly Salary |
| Top earners | $89,500 | $7, 458 |
| 75th Percentile  | $84, 500 | $7, 041 |
| Average  | $68, 204 | $5, 683 |
| 25th Percentile | $54, 500 | $4, 541 |
What Do I Need to Become a Clinical Liaison Officer?
With such highlighted potential benefits, one may want to know what it takes to be a clinical liaison person. Below are the key requirements:
You will need a degree in nursing or a related field.
More than 2 years experience in a medical or a health-related facility. Here, they want to be sure of your customer relations capability.
Excellent knowledge of stark laws is usually preferred.
A valid driver's license is another key consideration.
You must possess excellent communication skills, coupled with diplomacy and discretion.
You have to possess outstanding organizational skills.
Can I Advance My Career to a Clinical Liaison Officer?
Yes, it is possible, and especially if you are in any of the following fields: staff nurse, registered nurse, respiratory therapist, licensed practical nurse, case manager, certified nursing assistant, etc.
Can I switch Career After Becoming a Clinical Liaison Officer?
This is a question that rings in every ambitious career person's mind. The answer is yes. There are many career paths that one can follow after establishing the position as a clinical liaison person. This is so, especially if you are the kind of person who doesn't believe in getting satisfied with the status quo. If that is the case for you, there are a variety of career paths you can take. These include: becoming a case manager, a registered nurse, a business development director, a nursing director, a medical science liaison, a clinician, a clinical coordinator, to mention a few.
What Specific Traits do I Need to Become Successful as a Clinical Liaison Personnel? 
Be highly motivated. You have to be a self-starter, that is, to clearly understand what is expected of you and how to get the job done by yourself.
You must possess excellent communication skills. This is a key trait for a clinical liaison person, as you will be doing group presentations in front of healthcare personnel and related medical teams.
Be a bond-builder. Here they do not need a one-time sales maker but an individual with a capacity to establish recurrence of clients and earn possible referrals.
You have to maintain a good professional appearance. A tattered kind of appearance is undesired here, as it can put stains on the facility's reputation.
Friendly personnel is preferred. Here, you have to make the clients stick by either making them like your services or enticing them to like you by being friendly. You have to make them stay, or else the facility's growth will deteriorate. 
Experience or specialization in a medical-related field. In as much as your other skills are excellent, the medical personnel does not want to see an astonished face when they use a simple medical vocabulary. You have to earn basic medical knowledge at least or else perish in your own ignorance.
What Challenges Do Clinical Liaison Officers Encounter?
Like it is always said, there is nothing worthwhile or good that does not come at a cost. The following are key challenges that clinical liaison officers are faced with:
Lack of a defined boundary between medical and commercial aspects.
Clinical liaisons' duties attempt to commercialize medical services that do not compromise the professionals' integrity of being good humans. The clinical liaison officer may over-price services, crossing the reasonable line expected by the medical practitioners. Though it may sound good for business, it may end up repelling potential future clients and referrals who may consider the costs too high. Therefore, clinical liaison officers find it hard to determine prices for key services, as any little bias would negatively affect both the medical personnel and the service-seeking clients.
Out of sight out of mind.
This can easily be stated as -the tragedy of professionals working remotely or from the field. They rarely get involved in meetings or be in the office every day. As a result, they get notified of key changes via the phone, making them miss essential information such as new initiated clinical trials. They are always on the verge of being – inadvertently – left out on key information. Clinical liaison officers thus require to possess strong communication relationships to stay updated about essential changes. This is important for their duties delivery and handling to remain relevant.
Being always on the move.
To establish meaningful connections and keep the facility's reputation adorable, clinical liaison officers have to travel frequently to attend seminars and conferences to keep the facility's business glowing. They, therefore, spend most of their time in cars, airlines, and hotels, which can be a very exhausting lifestyle. This is despite the improvement for technologies for virtual meetings and events, as in the end, a rapport established in face-to-face communication is usually desirable.
Clinical liaison officers handle large bunches of information in a limited time.
With the extensive medical-related researches being conducted recently and the increasing amount of real-world data being realized, clinical liaison officers have to keep learning to march the trends of relevant changes. The amount of new data and information is too complex for individuals, yet they have to make an effort to remain relevant. In addition, they require training and modern tools to be able to structure and organize data.
Due to their high training, clinical liaison officers are very resourceful, and their services are handy in a variety of roles within and different companies. Their expertise and professional advice are usually highly sought, which can be a distraction to their essential primary duties. Such distractions deprive them of time to handle their duties effectively and can as well be exhausting. Such a challenge can be handled through a clear definition of responsibilities and objectives expected of the clinical liaison officers.
Also read Deputy Manager of a Nursery – Duties & Skills
Clinical Liaison Job Description – Salary & Duties