Introduction
One of the biggest US clothing retail chains, City Trends has more than 600+ stores, two distribution centers, and headquarter in Savannah, Georgia. It not only provides discounted products to urban customers but also offers a supportive and fulfilling workplace for employees. Therefore, Citi trends offer a fantastic careers for all job seekers.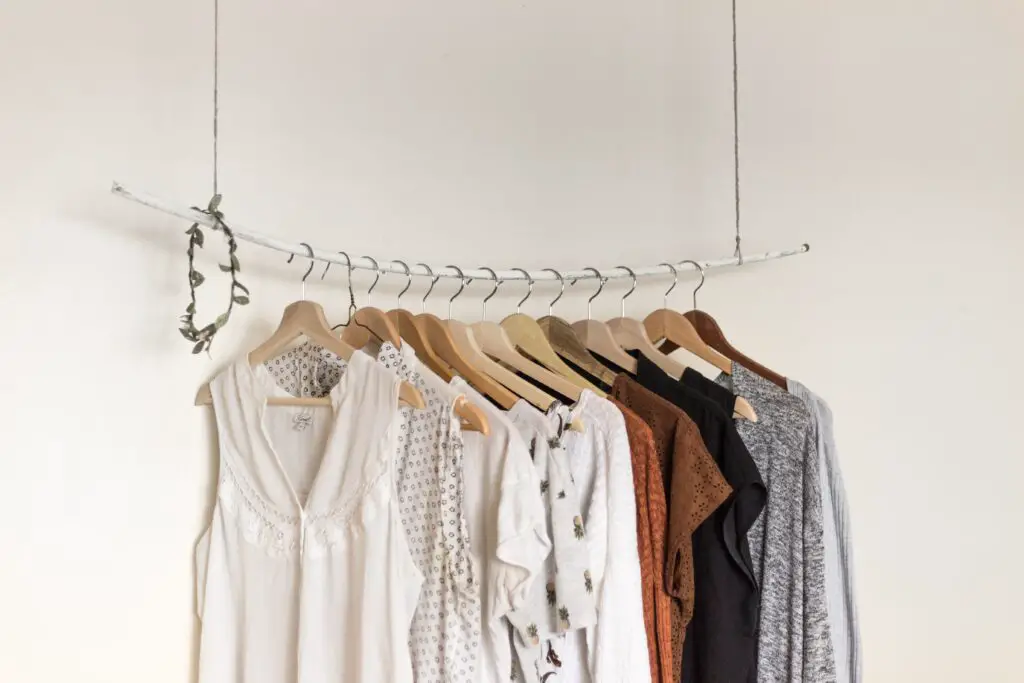 Citi trends careers
Citi Trends offers more than 250 careers where one can apply according to one's skills, education, and qualification.
List of Citi trends careers
1. Store sale associate
As a store associate your responsibilities include processing shipments, assisting with pricing adjustments, handling cash, cheques, and credit cards, properly packing merchandise, seeking management clearance for returns, voids, and checks, performing assigned maintenance and housekeeping tasks, and clarifying refund policies to the buyer.
Job Requirements:
High school diploma or equivalent
Excellent organizing and communication abilities 
Flexibility in working hours including nights and weekends
 Ability to perform basic mathematical calculations such as addition, subtraction, multiplication, division, and percentages.
salary is $12.00 per hour
 Benefits
 dental insurance, health insurance, paid time off
2. Store manager
Your duties as the store manager will include recruiting, interviewing, hiring, counseling, and firing practices, as well as following internal policies and applicable laws.
Keeping accounts in order and other running costs.
Your responsibility is to see consumers receive satisfactory service.
Manage and supervise staff who are involved in sales, inventory reconciliation, cash receipt, or customer service.
Requirements
minimum of a high school diploma
 Excellent organizing and communication abilities
3-5 years of shop management experience in retail
5-7 years of experience in retail
being able to perform basic mathematical calculations
salary is $18.00-$22.50 an hour
Benefits are-
Dental Insurance
 401 (k)
401(k) matching
Paid time off
employee discount 
3. Assistant store manager 
 Aspirants for this job have responsibilities to count and protect all in-store currency, including cash, cheques, and credit cards, and to receive and authorize payments.
Operates by business policies and balances the register.
Acquainted with all aspects of store operations.
Maximize efficiency while adhering to budgets and achieving sales targets, recruit, hire, and train all staff at the store level.
 salary$15.0-$17.00 per hour
Benefits 
dental insurance 
employee discount
health insurance
paid time off
vision insurance
Requirements
high school diploma or equivalent
good command of communication skills
excellent organizational skill
experience of 2-4 years in retail as an assistant manager
3-5 years of retail experience
Knowledge of basic mathematical calculation
Benefit package includes
Dental Insurance
Health insurance
Paid vacation,
Paid training
401(k)
401(k) matching
4. HR Manager
As an HR manager, one will be in charge of carrying out and overseeing the programs, policies, and practices related to human resources that have been established for the employees of the distribution center. Oversees day-to-day HR issues and concerns to recruit, inspire, and keep a quality team. Function as the primary point of contact for all concerns relating to HR policies and associate issues for both associates and management. Ensure ongoing company and governmental compliance with all prescribed HR procedures. Understanding of local, state, and current federal rules and regulations. 
Qualifications 
An individual must be capable of carrying out each responsibility in this position successfully. 
 Outstanding verbal and written communication skills. 
Extensive understanding of HR laws, practices, and policies. 
Strong interpersonal and relationship-building abilities.
 Capable of mentoring, teaching, and educating management and staff.
Bachelor's degree in human resource management or a related topic 
Language proficiency is required to read and comprehend office processes, department reports, and general correspondence. 
communication skills with customers and co-workers.
essential math skills, including addition, subtraction, and multiplication in all units of measurement.
Salary of $6500 to $7000 per year 
Benefits
.401(k)
dental coverage
employee savings
health protection
life assurance
Unpaid time off
vision coverage
5.DC packing/processing/material handler
DC packer
Duties and responsibilities involve:
Use lights to read case labels and determine where to place goods.
When the carton is filled, push it aside, obtain a fresh one, 
and affix the shipping label to it.
Hourly/non-exempt pay scale
DC processor
Open cartons, count items accurately and then unpack the goods.
Putting goods in the proper order.
Affix price tickets to products.
 DC material handler
 DC material handler responsibilities include 
unload trucks
 Having the capacity to speak and hear 
and lifting 50 pounds
To place products, you must be able to reach up to 6 feet in height and down to 6 inches.
sorting cartons
Pushes shipments on the conveyor from one department to another 
Hourly/non-exempt pay
 DC quality assurance
Check incoming orders to make sure the goods match specified criteria for quality.
Determine the order's conditional requirements.
Salary $11.0 to $13.00 per hour 
Benefits
employee discount
6.District manager
Responsibilities:
He is in charge of overseeing the operations of a district's designated store, emphasizing the display of merchandise and the implementation of all corporate initiatives.
Qualification:
  degree in business administration or a related field or five years of experience in a related field
The annual salary is $105, 568.
Benefits include 
dental insurance and 401(k),401(k) matching.
Life insurance
employee discount
health protection 
7.Tech Desk Analyst 
A tech desk analyst in a professional, thorough, efficient, and effective manner, analyzes technical issues and offers support.
Requirements
practical experience with Windows, MS Office, and computer hardware
knowledge of computers, software, and networking basics
Associate's degree in computer science, information technology, or a related discipline
Paid $46,979 annually
Application process
At Citi Trends, the employment procedure entails a preliminary application, an interview, and mandatory skill testing. The potential employee must complete a drug test and a required skill exam. An online application form is also available. When the applicant opens the Citi Trend careers page, he will locate four tabs for the following choices: retail associates, corporate employment, distribution center jobs, and store management positions. Jobs that are available in that particular field are listed under each tab. These tabs allow job seekers to search for openings by location or keyword. When you fill out your preferred location, all of the available jobs are presented on the screen. After reading all the details, you can apply. If this is your first time using the site, you must establish a login. then you must complete an online application that asks for contact details such as an email address, phone number, and so forth. General information such as age, education level, employment authorization in the United States, and experience working for the retail chain. Next, you must perform a digital signature and upload the necessary documents.
Age – The minimum age to work at the Citi Trends store is 18. 
Conclusion
Citi Trends offers a variety of careers. Also, it has stores all over the US, so you can apply in a location suitable to you. Citi Trends' typical employee earns $29,896 annually. Additionally, you will receive numerous perks, like retirement plans, health, and dental insurance, paid time off, and an employee discount, making Citi Trends one of the best employment possibilities.
Citi Trends Careers – Job Opportunities, Salary, Requirements