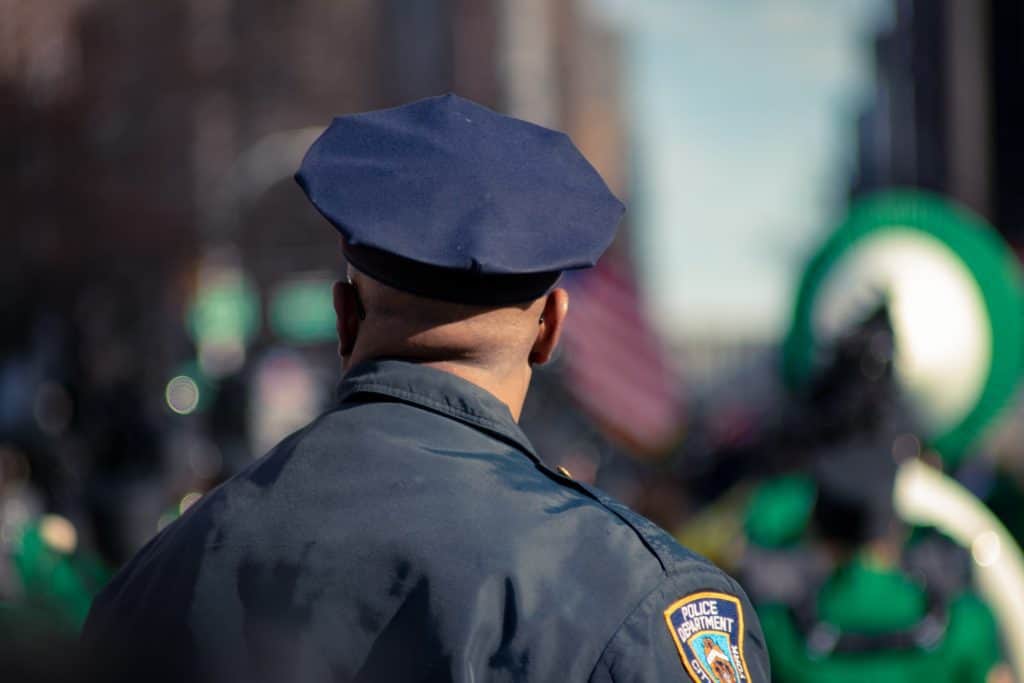 We are looking for a police chief who is working hard to monitor and control the activities of the patrol unit. The duties of the National Police Chief include coordinating operations, managing department members, and providing inter-agency training. Chiefs of police, also known as police commissioners, are the highest-ranking members of the law enforcement community who manage and supervise all police department staff and direct all everyday activities of the department.
Chief of Police Duties and Responsibilities
Chiefs of police have a wide range of responsibilities daily, depending on the size of their department and the number and nature of crimes that occur in their local community. However, these fundamental responsibilities are largely the same across all police departments:
Organize and manage personnel and operations. All officers and detectives in the department are under the supervision of the chief of police, who must meet regularly with his or her subordinates and other management employees. Recruiting and firing department employees and conducting and supervising the training are all part of the job. Additionally, chiefs of police oversee all aspects of the police department's day-to-day activities, which include preparing reports, assessing reports provided by officers, and issuing directions regarding ongoing investigations.
Create Policies and Procedures. Chiefs of police are in the process of developing new policies and regulations. Arrest processes, clothing regulations, the usage of equipment and vehicles, and other day-to-day operating problems are all covered by these policies, among other things.
Budgets should be planned. The budget for the entire police department is planned by the chiefs of police.
Designing Program. Community and department programs are developed by police chiefs to reduce crime, make it simpler to report a crime, and improve officers' involvement in the community.
Meetings. During these sessions, chiefs of police and other law enforcement officers examine crime rates, unsolved crimes, behavioral concerns within the department, and other significant subjects.
Participate in Press Conferences. During news conferences, chiefs of police discuss high-profile criminal cases as well as criminal behavior in the local community.
Make a Public appearance. Chiefs of police make public appearances at civic and charitable gatherings.
Examine the data about crime. Chiefs of police examine crime data maps and statistics to identify patterns and identify places where a higher police presence may be necessary.
Keep abreast of any new legislation that may affect you. Chiefs of police keep abreast of all local, county, and state laws, and they are the first to know when new laws are enacted or when existing laws are updated or amended.
Investigations in the First Line of Defense. Chiefs of police are occasionally tasked with overseeing investigations into high-profile criminal cases. This includes going into the field to investigate crime scenes, analyze evidence, and supervise the operations of the investigative unit.
Keep your firearms certification up to date. Every year, all officers who carry firearms, including the chief of police, are required to renew their certification. A gun range is utilized by the police department to test and certify all officers, and this is where it is done.
Police Chief Educational Requirement
A candidate with a Bachelor's degree in Police Administration, Law Enforcement, Criminal Justice, or a comparable discipline is desirable for hiring by local governments because of the higher level of education required. 
Obtaining some credentials that are relevant to this work, such as a police training certificate from the council, is a definite way to boost your resume's credibility.
It would be much better if you had at least five years of commanding officer experience, i.e. a lieutenant, commander, or captain because that would be even better than having a Master's degree, which is not required in any case.
Chiefs of Police Salary and Prospects
According to PayScale, chiefs of police receive a median yearly compensation of 70.97 dollars per year on average. According to the Bureau of Labor Statistics (BLS), police officers and detectives earn a median annual pay of $62,960, or $30.27 per hour, on average. According to the Bureau of Labor Statistics, employment in this profession will grow by 7 percent through 2026. This pace is on par with the national average in terms of speed.
Health, dental, vision, and life insurance are all offered to police chiefs as part of their compensation package. Chiefs of police are also eligible for retirement benefits and paid time off. Various additional perks, such as tuition help and free access to exercise facilities, are provided by some governments. Chiefs of police may also receive advantages such as take-home vehicles, pension plans, and membership in labor organization's involvement that provide further benefits.
Chief of Police Skills
Chiefs of police are public servants and leaders who administer the day-to-day operations of police departments, supervise department employees, and maintain a visible presence in their communities. Governments designate chiefs of police who possess the following characteristics: 
Public speaking – Chiefs of police utilize their public speaking abilities to hold meetings and to communicate with members of the media and the general public in their communities.
The ability to communicate verbally and in writing – Chiefs of Police prepare reports and talk with police officers and detectives, which necessitates the ability to communicate verbally and in writing.
Accounting – Chiefs of police rely on math and budgeting best practices to plan their departments' finances and make cuts as needed.
Computer skills – Chiefs of police use software applications to prepare and interpret reports and evaluate crime statistics and graphs, all of which necessitate the usage of strong computer abilities.
The ability to think analytically – Chiefs of police utilize their analytical abilities to examine data, facts, and maps to establish where crimes are taking place and to design budgets and processes.
Chief of Police Job Outlook
Based on the 2014-2015 US. Police and Detective Bureau Handbook Bureau of Labor Statistics, employment growth is 5% from 2012 to 2022. It is mainly due to US population growth demand may vary by location. State budget and crime. What is certain, however, it will always be necessary to develop police across the country to ensure public safety and tranquility.
Conclusion
However, the Chief of police is appointed by city, township, and county governments to serve full-time shifts at all hours of the day and night, including weekends and holidays. Moreover, To succeed as a police chief, you must work independently, have a solid understanding of federal laws and regulations, and have strong oral and written communication skills. Ultimately, a top police chief must demonstrate excellent police management methods and practices.
FAQs
How do you handle a situation if one of your subordinates must commit a crime? Demonstrate an attitude of enforcing ethical standards, respecting the protocol, and ability to act in the best interests of the department.
How do you make sure that the document is completed on time? Showtime management skills and the ability to prioritize.
Why should you be hired for this position? Candidates motivate experience and skills.
What do you consider to be your biggest failure on the job, and how do you learn from it? Every work has a tidal, and law enforcement is no exception. You don't want to hear about personal life stories that show overall dissatisfaction with the candidate's life. They need to focus on small accidents that have changed the way they work. What you should look for in response is:

The ability to learn and switch from past mistakes
Willingness for self-reflective
Honest and personal responses

How do you hang out with a different personality in the police department? The police department is filled with many people from different backgrounds. Your candidate must know how to manage various personalities. Working with numerous people in the department or on the streets may be difficult, but they must present a professional image at work. They must be able to handle interpersonal conflicts. What you should look for in response is:

Professionalism in work
Conflict resolution skills
Tolerance and attitude of patients
Chief of Police Job Description