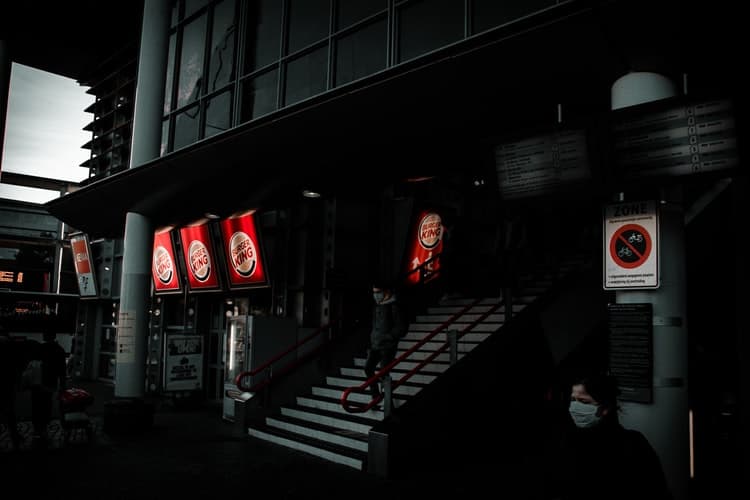 Burger King is an American company that is famous for its hamburgers and runs a chain of restaurants across 350 locations in the USA alone. This article encircles about BURGER KING hiring age, hiring process, qualities, dress code, and more.
Burger King Hiring Age Requirements
Applicants must be the age 16 years to avail an entry-level position at Burger King and 18 years of age to avail a management level position.
Hiring Process
Interested people may walk into the restaurant and request guidance to be handed the application form, or you may also feel free to sit back at home and use your internet connectivity to apply online. 
Provide all basic questions on personal information, background, experience, knowledge, and educational qualifications. 
Be truthful about yourself as you might be run for a background check, and any fake mention shall have a bad impact on your consideration for the position. 
Once an application has been submitted, it takes around two weeks for the second step, the interview.
 If you are shortlisted after the interview, you shall be called for the orientation and then the training. 
Dress in formals for the interview, be pleasant, and have a smile on your face; don't seem nervous rather, seem confident and willing to be a part of the conversation.
Have a printed copy of your resume in hand in an enclosed file for presentation's sake.
Payments
Employees are paid every second week of the month via debit card or direct deposit. They may be availing exclusive discount on food purchased or free food depending on the store and its manager. The average pay per hour for several positions are as follows:
Cashier $9
Cook $9
Delivery driver $8
Manager $9
Expected Qualities
One must bear the ability to read and write along with carrying out smooth communication amongst one another, 
Being active and responding while not working leniently. 
One must also accept orders from supervisors and team leaders and strive to work as a team, and fulfill all possible expectations from the customer's side.
Dress Code
A black t-shirt with red and green stripes, a burger king hat, black pants, and shoes is a uniform worn by the employees, while the other is a grey shirt with an orange scarf. Natural hair color is permissible along with ear piercing, but no visible tattoos are allowed. 
Hours and Breaks 
The stores' optimum hours may range from 6 am to an hour before midnight.16 hours of work per week is the minimum criteria for part-time job seekers, which may or may not vary as per the job seeker's educational requirements. 30 hours per week or 130 hours a month is the requirement fulfilled by a full-time employee. Minors receive a 35-minute break while working for 4 hours, while others receive 35 minutes of break every 5 hours.  
Working Shifts
6 am to 2 pm, 11am to 5 pm, 5 pm to midnight, these are the various shifts that can be picked with flexibility in working hours. 
Perks and Benefits
The company provides Tuition assistant for learners, Health, Life, dental insurance, Performance bonus, Family medical leave, and Adoption assistance. 
Also read What Age does Walmart Hire?