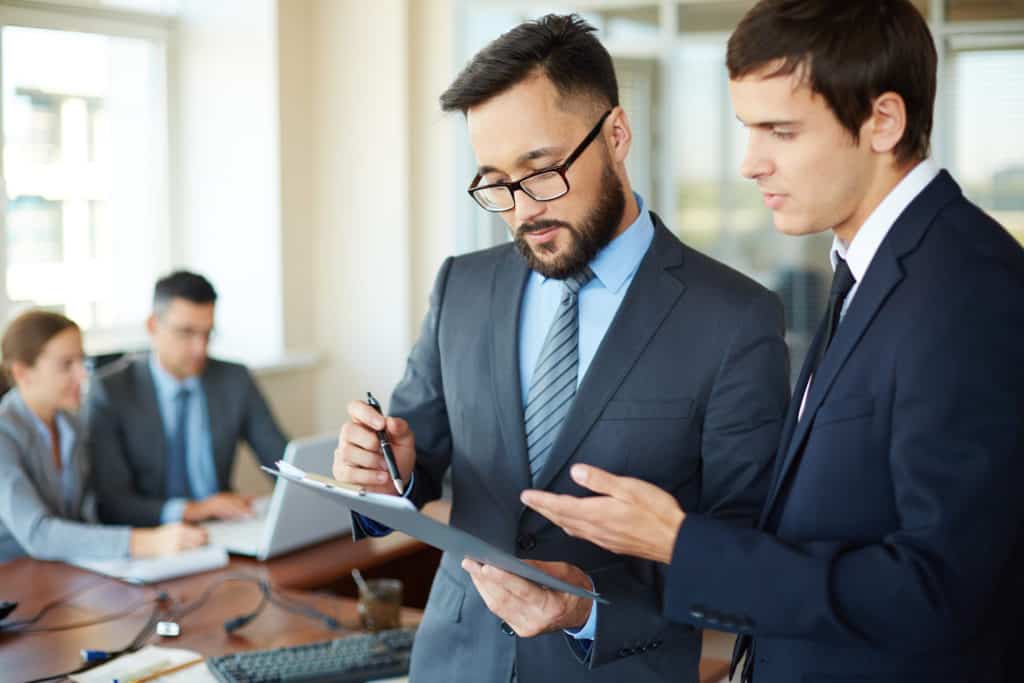 Employers and labor workforce organizations use various words to describe job categories, which help job seekers identify themselves based on their skill sets. "Associate" and "specialist" are two examples. To focus your job search efforts on the area, you plan to apply to. Therefore, it is important to grasp the differences between these words.
An associate is an individual who is acquiring experience by learning new skills and working with them to produce required results. A worker can advance through the ranks and become a specialist in a given business function in certain businesses. A specialist is someone who has received the necessary education and training to be a valuable employee.
Difference Between An Associate And A Specialist 
Definition Wise
An associate is a member of a workplace environment or a collaborative partner who works together to achieve a common goal. A sales associate, for example, works with one or more other sales workers to make sales at a retail store. A specialist, on the other side, is a subject matter expert who may frequently work alone. A computer expert, for example, is someone well-versed in computer programming.
Responsibility
The coordinated efforts of associate employees are critical to a company's success. Larger companies depend on bulk production by assigning several workers to the same activity. Clients, on the other hand, seek for a specialist to fulfill their unique requirements.
Pay Range
An associate's basic pay is often an hourly wage. However, compensation pay for associate positions requiring more schooling, such as an associate attorney, may be negotiated. Likewise, a specialist may be paid on a salary or under a service contract for a specific job that requires his knowledge.
Skills Required To Become An Associate
Organizing Abilities
It's critical to recall client preferences, maintain track of inventories, and collect necessary documentation. When it comes to your workplace organizing skills, having a clear structure and routine is beneficial. Employers will see if you can manage projects and people successfully and efficiently if you are a good associate. 
Ability to Communicate
In a customer service job, greeting clients, making small chats, and listening to their worries and wants are critical. Employers can tell you're a good communicator if you have communication abilities, both vocally and in writing. You will need to interact effectively with clients, supervisors, and coworkers in your position as an associate. Employers want to know that you're capable of addressing the problem and successfully communicating to resolve it.
Time Management Skills
Because of the enormous volume of consumers they encounter, Associates' time management abilities are frequently stretched and tugged in numerous directions. Managing your time efficiently might help you manage many obligations without feeling overwhelmed. Using your time management abilities to demonstrate to your employer that you can be productive promptly is a fantastic approach to impress them. It also shows them that you can prioritize daily activities, concentrate on the essential duties, and stick to a plan to meet deadlines.
Skills Required To Become A Specialist 
Communication Skills
Specialists may be experts in their industry, but knowledge is useless if they aren't communicating with their clients, coworkers, and supervisors. It will tremendously benefit you if you can talk properly, write clearly, and communicate effectively. Communication skills are vital in various situations, including work, personal life, and all in between. All transactions that occur from one business to another are based on communication. Good communication skills are necessary to help others, and oneself comprehend information more accurately and quickly. 
Listening Skills
People will come to you as the authority to address their problems, difficulties, and requirements. Great listening skills can aid you in swiftly resolving issues as they emerge and identifying the source of difficulties with clients and coworkers. Workers who can listen and comprehend can develop great relationships with coworkers, bosses, and clients. Employers and supervisors trust employees who can listen to instructions and then follow through with minimum follow-up. Good listeners also have a superior track record when it comes to addressing client issues.
Problem-Solving Skills
Employers value problem-solving abilities because they demonstrate various talents such as logic, creativity, resilience, imagination, lateral thinking, and drive. As a specialist, it is a necessary ability for both your work and personal life. It is a critical talent that is evaluated during job interviews and is required of all managers and senior-level positions. Problem-solving abilities are a vital and trusted asset in any organization; they are the individuals that come up with new ideas, better methods of doing things, make things easier to grasp, or assist consumers to save time and money.
Ability to Stay Calm
It's critical to be calm at work because when you're calm, you're more likely to think clearly, which will help you make the judgments you need to make during the day. When you're speaking to a group of people, giving a class, working through a dispute with a coworker, or explaining to your boss why you deserve a raise or promotion, a calm manner might come across nicely. When you keep calm, you're more likely to stay optimistic, which improves your connections with coworkers.
Conclusion
As you might expect, a specialist's salary is generally more than that of an associate. This is because specialists have greater training and can provide a unique set of abilities. However, there are frequently more associate roles available than expert posts at any given moment. As a result, it may take longer to find a specialized post than find an associate position. It all depends on the type of job you are seeking and the amount of effort you are willing to put in to excel at it.
FAQs
What does Associate mean in a job title?
In a professional context, this job title might refer to a partner, colleague, coworker, or team member. Account Management Associate, Associate Sub-Editor, and Business Associate are examples of job titles.
Is an associate higher than a specialist?
Associate roles are often entry-level employment in numerous disciplines. However, specialist roles, on the whole, are not entry-level employment. As a result, it is commonly assumed that specialists are more senior.
What does a Specialist mean in a job title?
Professionals who are experts in their industry are known as specialists. In addition, a professional who is responsible for particular duties within their specialty or department is referred to as a "specialist."
Is a specialist higher than a manager?
In most organizations, a manager takes precedence over a specialist, although this is dependent on the company architecture. For example, consider a customer-centric corporation with a sales manager and a customer success specialist.
Associate vs Specialist – Difference & Skills