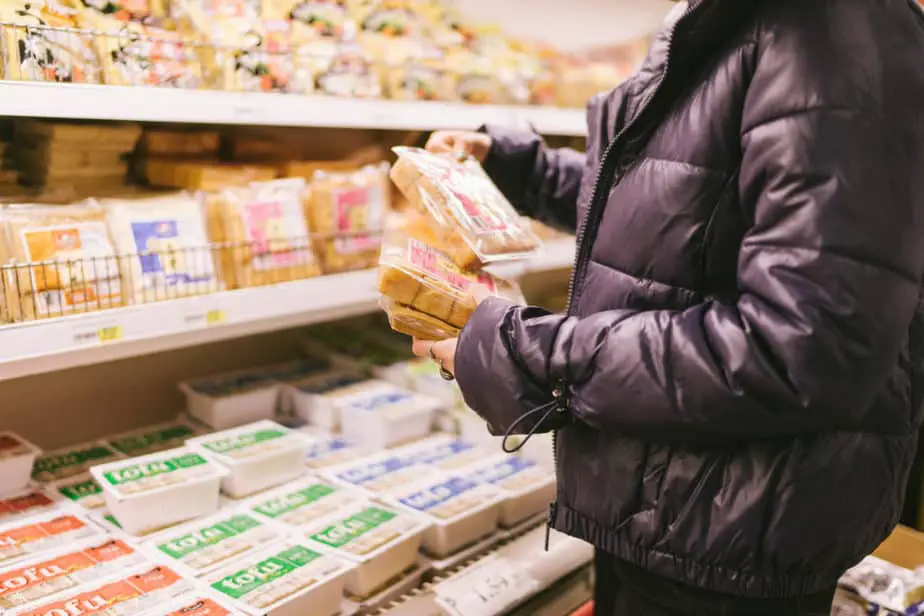 Amazon is known as one of the most famous online shops that are used worldwide. As, it is one of the largest companies in the world, the hiring process of Amazon is keenly observed by many interested candidates. There are plenty of positions to apply for within Amazon which require many education qualifications and some even need experience, but to the people who are mostly not very much qualified for other positions, Amazon provides a specific position for them. This way they too get a job with a good salary and enjoy the feeling of being an employed person. The position is called the 'Amazon food shopper' job. Here is the Amazon Food Shopper Job Description.
Many of the candidates who are looking for a job or even a part-time job does not know about this position of the job in amazon. But don't worry, in this article, we will provide you with all the details of the Amazon food shopper job with its salary and duties. Keep reading and start applying for the job if you require one. 
What are the duties of an Amazon food shopper?
The responsibility of an amazon food shopper is to fill in the Prime customer orders and prepare them for delivery. The orders could include anything like food or household items etc. As the 'Amazon prime' facility is skyrocketing these days, Amazon needs as many helping hands as they can get. The candidate working for this job position has to find the items and carefully pack the comfort of whole foods for either one-hour delivery or even more so that the items don't get destroyed if it's a long journey of delivery.
The description of the job, however, is to support 'Prime Now' customer orders by preparing the ordered items for delivery and pickup. This job seems basic but is the most responsible one. Amazon depends on employers of these jobs to be accurate in their work so that they can attract more customers for their firm.
The position is called Amazon Food shopper because they mostly work inside a whole food market and pick out groceries for customers and get them ready for delivery. The employee has to walk through the different sections of the store to shop for daily goods like food or any other items that the customer has ordered.
Today, online shopping is increasing is customers at the speed of a bullet train. So, the food shoppers have an additional job to message a customer about the items which sometimes get out of stock and if they require any substitution. The employee has to be very dedicated to this job as one single mistake can lead to a big problem within Amazon. Not only that they have to make sure that the items are ready for delivery on time as Amazon has a record that if they are late for even 5 seconds, but they also experience a loss of millions because of that delay.  
Skills needed for an Amazon food shoppers' job:
The kills that are required for these jobs are something that comes to us naturally or that we are taught in the schools every day. But here in Amazon, you will require to prove these skills so that the recruiter knows that you are perfect for managing the Amazon food shoppers' position by performing your duties with great sincerity. Some of the skills that you will be required are:
Time management
Client-focused
Computer proficiency
Management abilities
Quick with your mind/reflexes
Hardworking
Communication skills
Positive learning attitude
Processing skills
Organizing skills
You don't have to excel in these qualities, you just have to be better at learning and upskilling your abilities because we understand that no one is born perfect. Much hard work is needed for any kind of job in this world. So, Amazon while interviewing you will see whether you are a keen learner or not. Of course, people with experience in this kind of qualification do have an upper hand. 
What all educational qualifications are needed for this job position?
Education is very important hence; you do need to have some academic qualifications if you are planning to work as an Amazon food shopper. You will need to make a very strong set of skills and abilities for this job position. With all of these, you can be easily chosen for the interview opportunity. You need to have at least the basic educational necessity which is a High School Diploma to become an Amazon whole foods shopper.
Salary Information of the Amazon-Whole Foods Shopper:
Many other recruiting websites tell us the average salary of the Amazon whole food Shopper. So according to the reports on Indeed, the average hourly pays of a candidate working as the Amazon whole food shopper in the United States is $17.75 and $53,238 per year.
So, the salary is quite good. For the people trying to get employment, this could be your best shot. And for the ones looking for a part-time job with good payment, this is something you should apply for. 
Summary of the responsibility of an Amazon food shopper job position:
Here is a summary of all the responsibilities an Amazon food Shopper should possess:
Filling in the Prime customer orders and preparing them for delivery almost every day.
Walking through the store and finding the ordered items by a customer and carefully selecting items in the ease of Whole Foods, and packaging them for shorter or longer delivery process.
Supporting customer orders, preparing them for delivery and/or pickup, and shopping throughout the store for everyday goods.
Helping the customers in shopping the store using the grocery lists that they made.
Getting groceries prepared for delivery and checking for the order quality.
Using the app to communicate with customers about their orders and messaging them personally if the product is out of stock or needs any substitution.
Resume for the Amazon food shopper job position:
Your resume plays a great role in you getting the job in Amazon. Add on your skills as much as you can and highlight them. If you are writing a new CV or updating your previous CV then it is advised to add your experience as an Amazon food shopper if you have worked for this position before.
It means that you will have professional work experience in the experience section of your resume. This will attract many other interviewers toward you as it shows that you are successful in performing the duties and responsibilities of a whole food shopper.
All of this van significantly boost your resume and it will be easier for you to get an interview call not only by Amazon itself but also from others if you are planning to switch especially if the new job that you are applying for the job needs some experience from your part.
So, we hope that this article was helpful to you in understanding the role of Amazon food shopper's job. Their description, salary information, and the skills you require for this job are all mentioned above. Even a little bit of resume description is also written above. So, I hope that this article was helpful in many ways. Thank you.
Amazon Food Shopper Job Description- Their Salary, and Duties