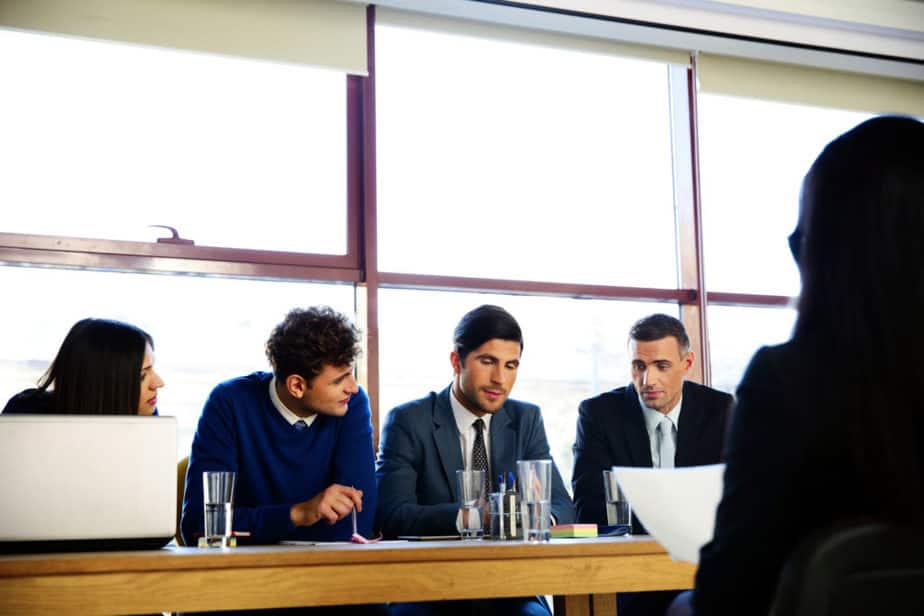 Nowadays, the need and demand for workforce analysts in the workplace and offices are more than ever; and for all the right reasons. Workforce analysts, also referred to as workforce specialists, construe, analyze, study and make recommendations to improve productivity in the workforce and reduce overhead charges, and aid in the escalation of customer satisfaction. Their tasks include collecting and reviewing a lot of information regarding the performance of employees, issues the customer might be having; they figure out ways to improve the overall functioning of the company and ensure the optimum utilization of resources available. Here, let's know some Workforce Analyst Interview Questions.
Analysts are also responsible for preparing and handling staff schedules to make sure that a sufficient number of staff is available at all times to accomplish the required tasks. They are not only in charge of evaluating enrolment levels regularly, monitoring attendance, and list observance but also involved in producing daily reports of attendance of employees and efficiency performance for the HR department. This information is used to study whether the services of the employees are being utilized to the maximum possible level and if necessary, come up with strategies to recruit qualified staff. Workforce Analysts coordinate with all the sectors of the company to check if they are working at pace with each other. Workforce Analysts are seen in the transportation firms, manufacturing sector, customer call centers, etc.
To become a workforce analyst, you need to have at least a High School Diploma along with some experience of working at a call center, and professional training in the same. This career also requires strong computer skills, familiarity with relevant software (used for scheduling), administrative skills; the ability to be analytical and to succeed in a fast-paced work environment, and also requires you to be able to handle pressure to execute given tasks sufficiently.
Qualifications Required For A Workforce Analyst Job-
Academic Qualifications: A minimum high school degree, major in any one of the following subjects- Business Studies, Mathematics, Business Administration.
Work experience of one to three years of working at a call center.
Computer Related Skills: Proficiency in Microsoft Excel, Microsoft Office, Siebel, TCS, IEX, and I3 Software.
Organizational skills are much appreciated in this field of work; it helps you to manage a large number of tasks efficiently and meet deadlines. 
To be able to handle pressure and deal with stressful work situations
To be a team player and cooperate with other employees and coordinate various teams to bring about productivity as a whole.
 If you want to be a workforce analyst, you would have to use the data collected to help better the condition of the work environment for the employees. After carefully studying information associated with workflows and internal processes, they guide firms in acquiring and retaining staff. Before appearing for the interview for this job, studying frequently asked questions and keeping the job description in mind while answering the questions, will help you land an analyst job.
Interview Questions-
The types of questions you can expect at a workforce analyst interview can be divided into three groups: general questions, questions relating directly to the job position, and questions about your previous professional experience. 
Some general questions that you can expect are along the lines of-
Why do you want this job?
When did you decide this is what you wanted to do, as a profession? What was the one event/thing that made you zero down to being a part of the workforce analyst group?
Have you ever worked in the human resources department? If yes, for how long? 
Have you ever had to assume leadership in your previous/current workplace? What was the experience like?
Some questions relating to the job position directly-
How will you go about creating the most efficient work schedule for employees?
Have you ever worked closely with the HR Department? Have you learned anything valuable and worth remembering from the department?
What is your preferred way of collecting and storing data?
Tips to answer this: One very important job of a workforce analyst is to use performance figures to make reports and recommend upper-level management. A potential employer might want to hear more about your approaches towards handling data as an analyst. Use your knowledge of data scrutiny to elucidate your picks in gauging staff performance.
Same Answer: "Using a variety of sources to collect staff performance data, is my preferred way of collecting and storing data. Taking data from quarterly and annual reviews, including self-reflective information from staff, I will use data from customer surveys. Lastly, I will use my observational analysis as part of the data I collect to inform my analysis."
What, according to you, is the most effective strategy to use when it comes to employing new candidates?
Tips to answer this: Possible employers ask these questions to determine how you would handle one of the major roles of a workforce analyst. Since specialists often help with the employing processes of an organization, it is imperative to display to employers that you are competent in this part of the position. Share specific and assessable ideas that demonstrate your skill to manage and implement operative hiring practices.
Sample Answer: "Determining the important attributes of the position in focus and what we are looking for in the ideal candidate, is an effective recruiting strategy. One has to look at how one wants to recruit, including what sources one might use to find prospective applicants and what kind of message they want to send to the job search community. Once this is determined, it is important to plan how one will communicate with prospective employees. After the hiring process is complete, it is effective to analyze job search data to find out if the methods used were successful."
Background questions-
Have you done any internships relating to collecting, studying, and analyzing data?
Why do you think customer feedback is necessary? How is it helpful? Give us an instance from your previous experience.
Tips to answer this: Your interviewer might want to learn about how you use statistics to examine staff and efficiency in a group. Customer feedback is an important information source to regulate the efficiency of staff members. When you answer, explain clearly how you would use customer feedback to analyze workforce processes.
Sample answer: "I have used customer feedback in my previous job by organizing data from a customer response survey conducted after they spoke with a service representative. In my report, I identified three strengths and three weaknesses in how customers viewed our brand. This led to developing new training protocols for staff who worked directly with customers through service calls."
Which strategy has worked for you before to increase efficiency in the workplace?
Are you good with teams? Tell us about an instance you have faced when you had to bring the members of a team together to ensure the quality of work was not compromised?
Having an idea of questions you can be asked during the interview can help you get more of the initial nerves you will be getting before the interview. There are a few things you should keep in mind for the interview; please ask for clarifications if you find any question unclear or you need the interviewer to repeat what they said, they do not mind repeating what they have already said- it is better to ask once more than assume what has been asked and answered incorrectly. Another thing is, if required, ask for a minute or two to collect your thoughts before answering any question. It will help you to pull yourself together and arrange the points you want to touch upon in your answer, and then ultimately, allow you to answer in a coherent, concise way. Keep in mind the things mentioned in the job description and highlight the relevant skills you want to let the employers know you can bring into the workplace; focusing more on organizational, teamwork, and communication skills. These, if executed properly, will land you a job as a workforce analyst in your company of choice.
Frequently Asked Questions-
How much are Workforce Analysts paid?
The pay of Workforce Analysts differs from company to company. It usually ranges from $67,000 to $125,000 annually, the average being somewhere around $80,000 per year.
What are the absolute necessities employers look for in a Workforce Analyst?
Some things/qualifications that might work in your favor to get you hired as a workforce analyst, are- Bachelor's degree from any business school or in any of the commerce fields, proficiency in computer and software programs, good at communicating and problem-solving skills, and organizational capabilities.
Workforce Analyst Interview Questions- With Simple Answers