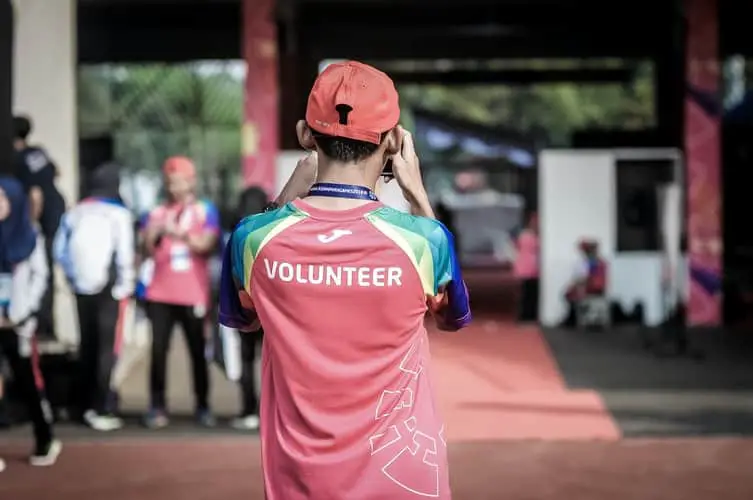 The word "volunteer" is a verb that means to freely offer to do something, which could be for an individual or organization. We will discuss Volunteer Interview Questions here. These days, people volunteer for various reasons because it has been widely believed that offering to do work for free is usually something most people or organizations would not turn down in a hurry. 
This can also be viewed as an entry point into a setup or organization to seek work first by rendering a service freely to showcase one's talents or skills. Although volunteering is a cost-effective way of getting some good work done, proper interviews must be carried out to ascertain intentions and behavioral tendencies that usually accompany services gotten for free. This set of interview questions will help determine this and assess leadership skills, organizational skills, dependability, human relations skills, and communication skills.
Volunteer Interview Questions
Below are some Volunteer Interview Questions to prepare for.
For what reason have you decided to volunteer in our organization and why have you chosen to do this at this time? 
Answer: 
"Volunteering for me is a way of giving back to society. Growing up, I have always enjoyed help rendered to me by several people I have encountered in life, even perfect strangers. These experiences have greatly impacted my life, and they also helped change my perspective about life. I have chosen to volunteer in this organization because of its interest in attaining the number four (4) goal on the list of Sustainable Development Goals (SDGs), which gives people a right to quality education. I chose this time because I have been able to learn what it takes to help people who are thirsty for education and seek direction on the right path."
Surely this isn't your first time volunteering? Please share a bit about your past, ongoing volunteer experiences and describe a positively memorable time you had from a previous volunteer role.
Answer:
"My first volunteer experience was in senior high school when I volunteered to tutor some junior high students who needed extra classes to make up for subjects they had problems with and could not afford to pay for extra lessons. This experience ignited in me an enthusiasm for teaching and nurturing people who are thirsty for knowledge. I realized that there were people out there who sort education but could not get it due to some factors beyond their control. I have also volunteered in a homeless shelter where I served as a cook, and I also assisted the kids in learning. A memorable occasion that I always remember was one of the people I tutored, a young man in his late thirties, sat for his GED and passed on his first sitting."
For what duration of time would you like to volunteer in our organization and how many hours per week would you like to volunteer?
Answer:
"I would like to volunteer in your organization for two hours per week for two years. This is because I will be completing my post-graduate studies by then and will be leaving the city."
To be effective in any position or role, certain skills and qualifications are required. Please describe the skills you possess and how your qualifications can help you thrive in this role.
Answer:
"I possess a variety of skills that will help me succeed in this role as a volunteer and as an individual who is passionate about education. I have great effective communication skills; I am an excellent organizer with remarkable presentation skills. I can be a great leader, and I am very committed to my work as a volunteer and as an individual. I also possess qualifications as a public health practitioner, and I believe that these will help me attain success in this role."
Motivation should not usually be an issue for volunteering, but if you ever need to be encouraged, please, what rewarding system would you prefer?
Answer:
"Well, motivation is always a good determinant for effective volunteering, and without it, the volunteer does his or her task in vain because there will be futile results. For me, I am always motivated by my results. Seeing people that I have helped in one way or the other to achieve that goal they set gives me all the motivation I need to keep moving forward."
How do you feel about working in a team of people who think differently from you and how will you cope with them?
Answers:
"I am a great team player, and as the saying goes, "Variety is the spice of life" I believe that diversity should be encouraged in a team for growth. I once worked as an intern for a technological company. We were a team of seven interns together with our team lead. We were tasked with the responsibility of coming up with a new design for the company's website. We had to research what the old website lacked and find out things to improve on to make the new design top-notch. My teammates and I had several brainstorming sessions and thus, successfully came up with a design that was not just great, but it got so many positive reviews from clients."
As a volunteer, will you be open to attending workshops and training that could enable you more in your role?
Answers:
"I am always open to and ready to learn new things every day. I will be open to attending workshops and training that will help me in any way possible. Just like any other job role that requires reskilling and competency upgrading, I am willing to get as equipped as possible with as many soft, leadership, communication, people, and administrative skills as possible moving forward. I know that getting these will help me now but also along my career pathway."
How do you respond or deal with situations where certain decisions made didn't go down well with you?
Answer:
Having worked as an Administrative assistant before college, I have had to deal with some situations that did not quite go down well with the employees, which very much included me. There was a time the management of the company enforced a rule that completely restricted the use of cell phones within working spaces because management felt that the productivity of employees would increase without the distractions from cell phones. After many complaints from employees and me included, management sent out a memo that cell phone usage will be allowed only during lunch in the dining hall. In this situation, I resorted to a peaceful protest with my colleagues at work to soften the stance of the management, and a compromise was reached."
How will you handle a stressful situation and describe one in which you have once been involved in?
Answer:
"As a one-time Administrative assistant, I have had to handle a lot and still deliver results in a short period. I was once in a situation where my Administrative Manager called in sick for a week, leaving me in charge of all the administrative work, from preparing documents to organizing the training we had for the week. I immediately knew this was not going to be easy and the thought of it made me feel overwhelmed. So after taking some time to plan, I drew up a to-do list containing various top to bottom tasks. Then I proceeded to get the tasks done. I had to effectively manage my time and prioritize my to-do list by attending to the most important task first. By the time the Administrative Manager got back, he was so impressed with the work I did that he asked for a raise on my salary. I was glad it turned out well in the end, but I would rather not have to deal with such situations again until I have more experience."
Have you been involved in a project that you were fully in charge of from inception to completion? Describe how it went. 
Answer:
"My passion for education drove me to work for a small Education Technology Company that ran an educational platform for Junior and Senior High School. My experience and skill level in education made it such that it took just under 7 months before I was made to operate in the company's capacity and project coordinator. I was in charge of recruiting new team members who were skilled educational content writers to work under me. Within another eight months, we had completed the revamping and modification of the educational content on the platform. Our work did not end there as we moved on to creating fresh content based on both junior and senior high school curriculum. I could see the passion and teamwork exhibited by each team member, which prompted me to seek a salary review to reward them for their hard work, dedication, and commitment. Two months after this project was completed, we moved on to making educational video content for the educational platform. I oversaw this project from start to finish for another year. This project was a resounding success, and it was thanks to the amazing team members I worked with."
Also read Executive Assistant Interview Questions (+ Sample Answers)
Top Volunteer Interview Questions With Answers