Introduction
A veterinary degree consists of a wide range of practical and theoretical teachings and is to an extent related to a medical degree.  Because of the high demand for these courses, veterinary schools all around the world have stringent admission requirements. Students will be expected to have a lot of relevant professional experience with a variety of animals, as well as high grades. Most of these schools have an interview round which might not be so easy. These interviews are designed to learn more about you, including your experience, why you want to attend that particular school, and whether or not you'd be a good fit for the school. Let us know 'Veterinary School Interview Questions'.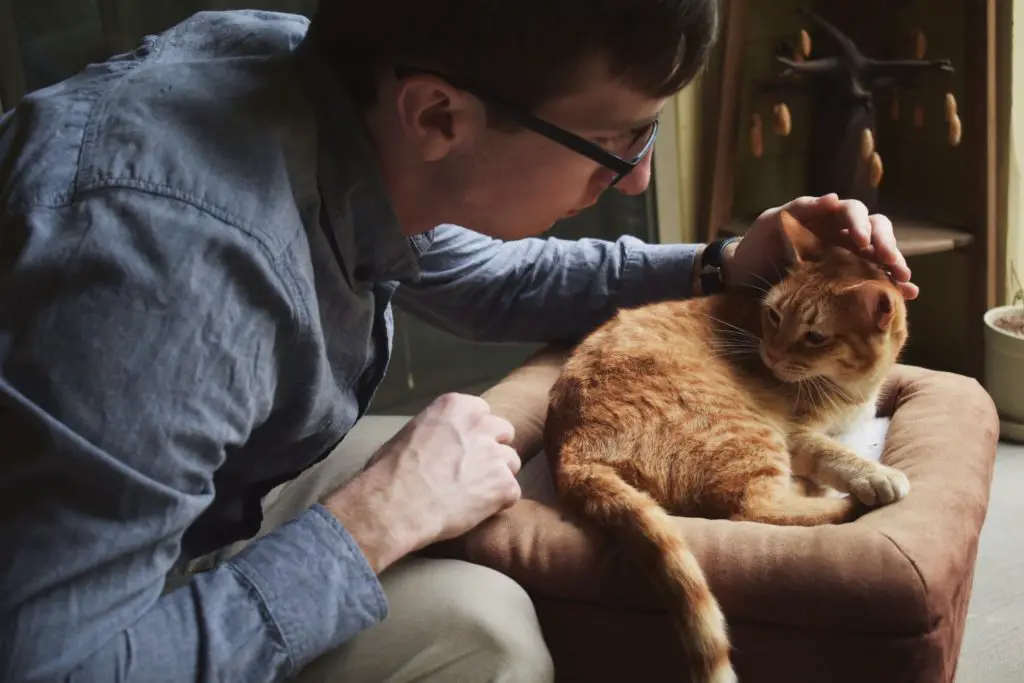 Veterinary School Interview Questions
It is critical to prepare for your veterinary school interview questions. Students should acquaint themselves with frequent interview questions asked by veterinary school and practice delivery by performing mock interviews to carefully prepare for interview questions with veterinary school. You must demonstrate that you have a strong interest in veterinary science, that you have conducted research, and that you are a suitable match for the school. Do not worry we are here for your help.
Important Tips To Prepare For The Interview
Before discussing the questions and answers, there are certain important tips that one should follow while preparing for the Veterinary School Interview Questions:
Read up on the subject and do some research: It becomes necessary that before my interviews, one conducts some research on the school for which you are interviewing, as well as read up about recent happenings in the vet community or vet news. 
Examine your curriculum vitae: Before interviews, it becomes necessary to carefully analyze anything you have written in your resume. Despite the fact that you know what schools you attended, activities you undertook, and where you volunteered, interview stress may cause you to forget even the most obvious things you've done in your life.
The most essential thing, I believe, is to be yourself! This may seem trite, but you can do it.
Universities that ask you to an interview are likely to provide you with information about the interview style and structure. Read it attentively and use it to help you arrange your preparation.
There's a chance you'll be asked a question at an interview that you don't know the answer to. If this happens, don't be scared to admit that you don't know the answer but are willing to offer an informed guess.
Don't get hung up on a single "wrong" question: It is very easy to get stuck if something negative happens during the interview. It could seriously impact the rest of the interview and the outcome. So, if you feel like you've made a mistake, don't worry: just leave that question behind you and go on to the next section of the interview with a new perspective.
List Of Questions And Answers
There are two sets of questions that can be asked to candidates. One category solely revolves around the kind of questions that are asked pertaining to studying in a veterinarian school and the other set of questions deal with the kind of questions asked related to a job of a veterinarian. These are to analyze the interests and skills of the candidates. Below you will find a list of sample questions that you may be asked in a veterinary school entrance interview. 
Q1.Why do you want to become a veterinarian?
Whether you're applying to veterinary school or looking for a career as a veterinarian, you'll practically always be asked this question. However, like with many other interview questions, things are not as straightforward as they appear…you want to make an impression during your interview. Saying the same thing as all the other students or job candidates won't get you anywhere. Saying something unique and impressionable will help you stand out.  Here is a sample answer for you-
Sample Answer– There can be a wide range of reasons why being a veterinarian is worthwhile. Veterinarians can seek more diversity by focusing on a wide range of animals if they so want. In my day-to-day practice, I can deal with a variety of species, which can be really fascinating and satisfying. Furthermore, a veterinarian degree opens the door to a variety of jobs, including public health, research, and teaching, even if you don't want to be a practicing clinician. Veterinarians can also have a good influence on animal protection and conservation. Lastly one can foster long-lasting and impactful relationships in their career as sometimes people have faith in their veterinarians more than they trust their doctors.
Q2. What is your reason for choosing this particular school?
The interviewer is trying to understand your rationale behind choosing the particular school and not any other school. This also helps them to analyze how well researched and informed you are about the school that you are applying for. 
Sample Answer- Cambridge is believed to be one of the best schools for studying veterinary medicine. Besides, I always wanted to work with exotic and wildlife animals and Cambridge can help me get the necessary exposure in the field. As a part of the school, I can get experience, opportunities to work in different places of the world and form a good network of connections that will help me advance in my career. 
Q3. How do you manage to deal with the workload and commitment required in a Veterinarian school from a student?
This question is asked to ensure that you have evaluated and are prepared for the high levels of coursework you will be expected to do.  When responding to this question, be truthful while also keeping your audience in mind.
Sample Answer- I understand the kind of commitment I am willing to undertake and I seek to develop some effective study habits to manage the workload and stress in the Vet school.  I have qualities such as self-discipline, and a sense of planning and organization that I tend to inculcate as my habits while pursuing veterinarian school. I will aim to study and work daily, engage in healthy discussions and tasks with my peers and keep a track of progress through self-evaluation. Furthermore, I have been very good at multitasking and aim to channelize it better to make use of most of the opportunities at the school.
Q4.  What challenges are you looking forward to as a veterinarian student and professional?
 If you've always wanted to be a veterinarian, you might have a romanticized vision of the profession. However, you should be aware that working in the veterinary field will provide certain problems. 
Sample Answer– Being a veterinarian will always not be easy. It will be challenging both practically and emotionally when I will have to handle the frightened animals, worried/angry pet owners and cope with the extreme workplace stress. It will be emotional, humbling, and difficult, and it might not help me to earn a lot of money. I will, however, be a part of a group of highly qualified specialists that can make a significant difference in the lives of both animals and people and anything else would not really matter.
Q5. How have your high school and educational experiences helped you make the decision to become a veterinarian?
The interviewer is seeking information on your previous educational insights as well as trying to understand your motivation behind becoming a veterinarian. It is best to emphasize the part of your education that has influenced your choices the most. 
Sample Answer– My education, internships, and previous experiences played a very crucial role in determining my career choices. I had taken additional veterinary studies courses to better grasp concepts about veterinary medicine. I have got a couple of internships in my summer breaks and was lucky enough to enroll in a work experience placement which helped me gain relevant employability skills.
Q6. What do you think will be your strengths as a veterinarian?
A veterinarian's job is not very easy and one needs to exhibit exceptional qualities to become a good animal doctor. 
Sample Answer– The most essential quality trait which will also become my strength will be my love for animals and compassion for their wellbeing. This will help me to be empathetic to the suffering of both the animal and their distressed owners. Besides, the analytical and interpersonal skills of a veterinarian are their huge strength. Animals, unlike humans, are unable to express their distress. Veterinarians must be able to analyze data and information to determine what is wrong with an animal. Their skills and practice help them to observe and evaluate animals to figure out the best possible treatment. My analytical skills are very strong which will help to better treat my animals. Further, I am a diligent and avid learner and whatever I will be learning in the Vet school will not only help me find solutions to the health of animals but also develop treatment regimens for severely ill animals.
Q7. What do you think will be your weakness as a veterinarian?
As a result, I believe that this is a question that everyone dreads being asked in an interview. This one question is often asked to throw you off the hooks. Never say I have no weaknesses. This is usually not taken well. Turning a negative into a positive and increasing your chances of selection is perhaps the most efficient answer. 
Sample Answer– I am obsessive about little things to the point where it can irritate my co-workers but well it can also allow me to regularly accomplish the work accurately as I can pay attention to every little thing. Besides, my care for animals can become a weakness sometimes too as it's difficult for me to see them suffer but I've learned to regulate my emotions and keep them separate as the first step in assisting clients and their animals in distress is to remain calm and professional.
Q8. What will be your strategies to deal with a difficult pet owner who makes unreasonable demands?
Veterinary work is challenging, especially when there is a lot of emotion involved in a scenario or when there is a lot of stress in the workplace. Working with animals is challenging, but dealing with hostile pet owners is equally difficult. The academic counselors look for enduring quality in you to manage the everyday stress of the job. 
Sample Answer–   I understand the challenges of this profession and I am willing to handle everything with a positive outlook. It is not our problems that affect us but the way we tackle them. I will try to be sympathetic to the concerns of pet owners and offer the best possible care for their pet(s).  If they are being inconsiderate or making exceptional demands, I will politely tell them that " I am trying to assist you with your situation, but it's difficult for me to be focused on what's best for your pet when you expect me to do unreasonable things. I ensure you that your pet is in good care and I will do whatever is required of me."
Q9. Consider a situation where you are unable to secure admission to a vet school, what will be your alternative then?
The admission committees and counselors look for students who are intellectually competent, enthusiastic, and highly motivated. Such types of questions are an effort to understand your dedication to the profession. 
Sample Answer– I am very passionate about being a veterinarian and if I do not get into a school this year, I will apply next year when the application cycle begins. Till then I would try to gain more work experience and hands-on practice with animals. I will also consider volunteering for animal welfare as that is something truly important to me.  I will reflect on my applications for this year and try to learn from my failures and mistakes so that I can improve my chances of getting admission next year.
Q10. What would you do if an animal had been severely injured and the owner refused to pay for treatment? 
This is a situational question that asks you to respond as if you were the vet. You must examine processes and procedures related to non-payment for treatment before your interview so that you can demonstrate expertise and comprehension of the position. This demonstrates to the interviewer that you are familiar with the role and have researched the proper procedure to follow. 
Sample Answer– The veterinarian's main priority should always be the wellbeing of the animals. As a result, it is in the best interest and professional obligation to ensure that the animal receives the most humane treatment possible. I'd look into several choices for them, such as charitable organizations that give financial assistance for therapy. If this is not feasible, I would recommend euthanasia, which is likely to be less expensive and will put an end to the animal's suffering.
Q11. What are some contemporary hot or relevant topics in veterinary medicine?
Change in veterinary medicine is unavoidable, just like any other industry. Make sure you're up to date on the latest trends because your interviewers will undoubtedly inquire. 
Sample Answer– Recently, the veterinary industry has seen significant transformation and rapid innovation. There are newer demands and constraints for which veterinary practices must prepare. There is a need for additional flexibility, accessibility, and on-demand treatment as the need for veterinarians grows. Veterinarians have traditionally been focused on delivering excellent customer service. As the client experience moves into virtual areas, the attention appears to shift to optimizing the digital customer experience. Veterinarians and services that cater to the needs of new-generation pet owners are in high demand, with advice and treatment given online. Besides, in recent years, there has been a strong focus on sustainability in the veterinary field. And it's for this reason that veterinarians are taking aggressive steps to support environmental causes. They're establishing new goals with an emphasis on building a long-term business.
Q12. Do you have any questions for us?
As you enter into the interview, you should have a few questions prepared. This shows your level of eagerness and preparation and generally makes a good impression. Never say that you don't have any questions. Some of the questions that can be asked are- 
Do you have any advice for the incoming freshmen? 
What qualities does the school expect the candidates to possess? 
What could be the kind of extracurricular activities that one should undertake simultaneously while studying? 
What would you say this school's/ campus's environment is like? 
What kind of community/campus participation opportunities do you have? 
So, what's next for me? / Is there anything else I can do for you? 
When should I anticipate a response from the school?
Conclusion
These were some of the most commonly asked questions in an interview for veterinarian school. Before attending the interview, Students should research their institutions and prepare questions for their interviewers. Interview questions are frequently personalized to the particular student, so rereading your application and statement of intent as you prepare for your interview is critical. Interviewers may also inquire about current events influencing the veterinary profession across the world, as well as prior significant occurrences.  Make sure you are well prepared with your answers and are confident about what is being asked. Follow all the tips given above and you are good to go. We wish you all the very best in your pursuit of becoming a veterinarian!
Veterinary School Interview Questions – Know More