As an animal lover who derives pleasure from just being with your pets, the tough decision to pursue a veterinary career won't be about how passionate you are about animals and their welfare but about making the right decision that matches your skillset. Let us know Veterinary Job Titles.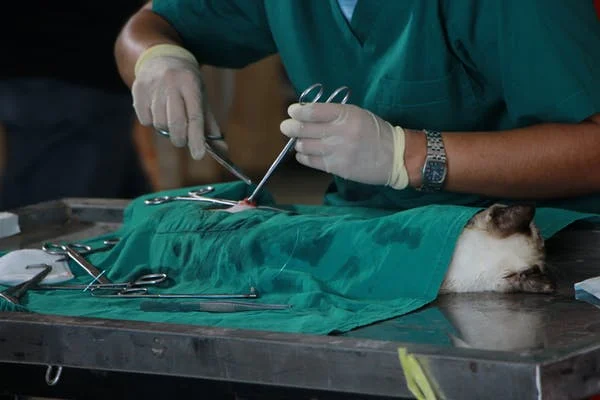 You can turn your love and passion for animals into a career by helping animals with their owners find happiness, caring for them, and being surrounded by them every day. Pursuing a veterinary career depends on how far your study intentions are. On average, 2-8 years is what it takes to obtain the certificate and license required to have a career in this field. Your quest begins when you have a high school Diploma, an associate degree, a bachelor's degree, writing and passing certification and licensing examination, and completing an internship program.
Let's look at five (5) careers in the veterinary profession and hope it guides you on your quest.
Veterinary Job Titles
Veterinary Assistant
Veterinary Technician
Veterinary Technologist
Animal Behaviorists
Veterinarian
Veterinary Assistant
If you have empathy for sick, abused, and injured animals and desire to be close to them to care for them in the best possible way, then a career in this field would suit you. It is necessary to possess a high school Diploma and won't have to worry about the further certification. The Bureau of Labour Statistics (BLS) report in 2020 showed that there are 107,200 active persons working in this position. Some employers will require that you have the experience for the job, while other employers will provide on-the-job training.
The work environment for a veterinary assistant is in clinics, colleges and universities, research laboratories, and hospitals.
Veterinary Technician
For this position, you need to obtain certification from The American Association of Veterinary State Boards (AAVSB) after completing a two-year associate degree from a veterinary technology program accredited by The American Veterinary Medicine Association (AVMA).
A veterinary technician works in a clinic, college/university, laboratory, animal hospital, and humane societies.
Veterinary Technologist
The Bureau of Labour Statistics (BLS) report in 2020 showed 114,400 actively working veterinary technicians and technologists. For a career in this field, you need a four (4) year bachelor's degree in veterinary technology as accredited by The AVMA. Getting licensed, registered, or certified is the benchmark for a career in this field. 
Animal Behaviorist
If you're a person who wants to understand why animals behave the way they do, you should pursue a career in this field. In this career, you'll carry out research and investigate if the behaviors of an animal at a particular time are normal, or if it's a result of negative experiences. A degree in animal science, psychology, or biology is a necessity. Certification by The AVMA through The American College of Veterinary Behaviorists (ACVB) involves a two (2) year residency program.
Animal behaviorists work in zoos, animal shelters, training facilities, universities and research facilities, and animal welfare centers.
Veterinarian
Veterinarians perform indoor (clinics, hospitals, laboratories, etc.) or outdoor (farms, ranches, slaughterhouses, wildlife, etc.) According to The Bureau of Labour Statistics (BLS) report in 2020, there were 86,800 actively working veterinarians. A Bachelor's degree in biology will give you admission into a veterinary school. Completion of a four (4) year Doctor of Veterinary Medicine (DVM) program, at least one (1) year of clinical training, and passing a national or state licensing examination is a must to become a veterinarian.
Why a Veterinary Career?
carry out animal research
provide emergency first aid on animals
take and process x-rays
prepare animals for surgery
Educate animal owners on healthcare and nutrition.
As a Vet Technologist, you
perform dental works
Measure medications and prescriptions
Monitor and care for animals under-recovery
Perform laboratory tests
Apply protective devices on animals
Perform office duties
Prepare, clean, and sanitize surgery rooms to control the spread of diseases.
An animal behaviorist studies the behavior of animals to understand
what causes an animal to act the way it does
The history of animal behavior.
If the behavior is temporary or permanent.
The way animals interact with humans
Console scared animals
Pay attention to the health and behaviors of animals
Exercise, feed, monitor, and bathe animals.
Restrain animals during vaccinations and examinations
Assist by providing first aid during emergencies to either sick or injured animals.
Sterilize office equipment, clean examination rooms, kennels, and cages.
As a Veterinarian, your duties go beyond concern for the health of animals. You;
Diagnose and treat ill animals
Euthanize animals
Research medical conditions of animals
Advise animal owners on healthcare, treatments, and nutrition.
Perform surgeries on injured animals
Perform tests, vaccinate, medicate, and examine the health status of animals.
How much money do veterinarians make?
According to the Bureau of Labour Statistics report for May 2021,
A veterinarian earns a median annual wage of $100,370
A vet technologist and technician earn a median annual wage of $36,850
A vet assistant earns a median annual wage of $29,780
An animal behaviorist earns a median annual wage of $38,230
Conclusion
Suppose you're convinced about having a veterinary career, it's time you set the ball rolling by obtaining the required educational qualifications that will enable you to put your love and passion to good use. Acquiring education will help you develop new skills to foster a successful veterinary career.
Frequently Asked Questions
What three skills must I possess in veterinary?
Answer: Empathy, knowledge, and animal handling.
Can I be a private veterinarian?
Answer: Yes, you can.
Can I have a veterinary career without having a science degree?
Answer: Yes, you can. A vet assistant position doesn't require a science degree.
Explain euthanize animal
Answer: To euthanize an animal means to kill it painlessly because it has an incurable condition or disease.
Veterinary Job Titles-Know More